(Credits)
We're inching closer to the Chinese New Year – come January 28th, we'll officially be in the year of the Fire Rooster! Read on to find out what you should expect for the upcoming year.
General outlook
Unfortunately, Feng Shui masters around the globe agree that this year is set to be a challenging one. According to the Hsia calendar, the first half of the year is associated with fire, while the latter half is associated with metal. As this is represented as fire sitting on top of metal, the result is a weak metal year which will manifest through earthquakes, minor fire explosions and financial problems around the world.
Investment outlook
According to Feng Shui Master Lynn Yap, property prices are set to continue declining this year. That said, it's a good time to be buying property (unless your Zodiac sign is an Ox, Rabbit, Snake or Goat – more on that later!)
If you're thinking of investing, companies in the water industry are likely to do well – these are companies which deal with water utility, shipping, transport, logistics, distribution, marine products, etc.
Feng Shui outlook 2017 aside, we also know that the water industry is doing well – so you might want to look at these five largest capitalised stocks with water utility businesses on the Singapore Exchange: Sembcorp Industries, China Everbright Water, SIIC Environment Holdings, United Envirotech, and Keppel Infrastructure Trust.
Feng Shui Outlook 2017: Investing according to your zodiac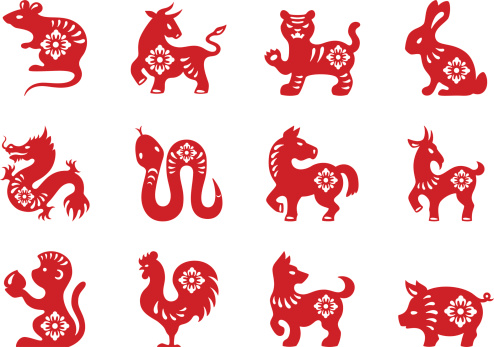 Monkey – Not a good year to expand if you're running a business; if you're an employee, you might run into difficulties in your career and need to be careful.
Rooster – Business owners will find it a trying year. Employees do not have luck on their side and should lie low this year. Also do not make any new investments this year!
Dog – Plenty of opportunities for both business owners and employees. Also likely to strike lottery multiple times this year.
Pig – Business owners will face plenty of competition this year. Employees need to work hard and look for a mentor to guide them in their career. It's a good time to invest in property, but not anything else.
Rat – Business owners can look forward to expanding. Employees will not face any major issues at work. However, those who wish to invest should tread carefully.
Ox – Employees may have the chance to switch paths and move to a better job. Investments should be avoided this year.
Tiger – This is a good time to work with new partners and start new businesses. Employees can expect many opportunities in their workplace. Money will flow in easily this year; it will be beneficial to both your family and health if you donate a portion of your income to charity.
Rabbit – Business owners should not try to expand this year. Employees will have to deal with conflict with colleagues. Investing is not a good idea.
Dragon – It is a good time for business owners to expand; employees will also have the opportunity to change jobs. 'Lottery luck' is present, making it easy to win money from gambling this year.
Snake – For business owners, sales are predicted to be slow. Employees will face challenges at work. Investing is not recommended.
Horse – Plenty of business opportunities will present themselves for business owners. Employees will have a good year at work, with a promotion in the cards. Investing in property is encouraged, but hold off from investing in shares.
Goat – Sales are likely to be slow for business owners. For employees, a positive mindset is key to getting them through the year. This is not a good year for investments.
A brief look at Feng Shui outlook 2017
This year, the wealth star is in the East, so activate your wealth by placing a pot of gold (an ingot-shaped bowl filled with coins) at the East sector of your home.
Also make sure you avoid the two bad energies – the Five Yellow star, and the Sickness star.
The Five Yellow star symbolizes obstacles and misfortune and will congregate at the South. To dissolve this energy, master Raymond Lo recommends that you hang a metal wind chime here. Under no circumstances should you be renovating this area, and 'stirring up' the energy.
The Sickness star, on the other hand, will manifest at the Northwest sector this year. To counter this bad energy, hang a string of six metal coins in the Northwest sector of your home.

Time to prepare your home and ready yourself for a new year ahead. If you haven't started yet, here are some tips that will help you breeze through spring cleaning this year. Happy Chinese New Year in advance!