Think about army camps and property values will definitely not be what comes to mind. Ask any person who are currently, or have, done National Service and they'll tell you army camps are associated with hauntings and being ulu. The only exciting features were perhaps the cute girl running the canteen (if there was one), and the guardhouse when you're about to book out.
Still, some of the former army camps are now picking up in popularity due to housing re-development. As some camps have sat on prime land for decades, they are worth taking a look at:
Guillemard Camp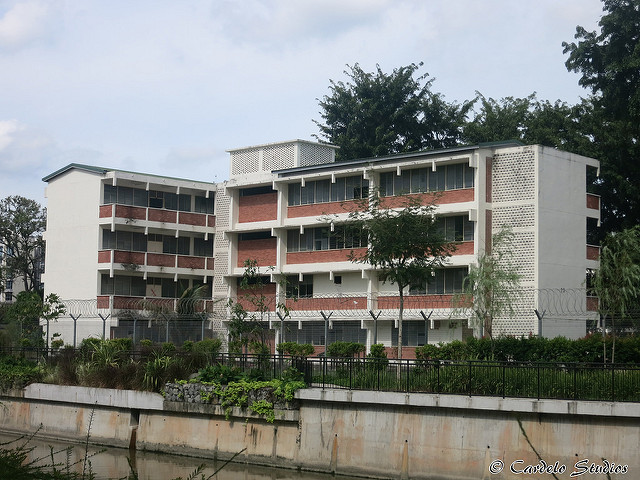 This abandoned camp is located along Old Airport Road. This is the Geylang area, close to Broadrick Secondary School and the Kallang Estate Market. The closest train station is Dakota MRT.
Guillemard Camp was home to the 1st Singapore Infantry Regiment (1 SIR), which was Singapore's first ever infantry unit. Use of the camp dates back to the 1950s, and it has served both the British military and the Singapore Armed Forces (SAF). The camp was shifted to Mandai Hill in 2003. The official reason was lack of training space – the unofficial reason is always evil ghosts.
Could it be hot? Yes!
The area around the camp is quite built up, with amenities like coffee and provision shops that service the many residential blocks nearby. The Old Airport Road Food Centre is practically just across the road (Some 1 SIR soldiers used to duck out and buy food there when they were allowed). It is also, as we pointed out, just next to Dakota MRT station and within 10-15 minutes from the CBD by car.
Geylang is also nearby, but the red light areas are far enough from this place that it doesn't matter (you don't think they'd let it near a school  do you)? Properties in this area tend to go for around $650 per square foot (HDB flats), with nearby condos like Dakota Residences and Waterbank at Dakota going for as high as $1,530 per square foot.
As for Guillemard Camp itself, there have been plans by URA, under its Master Plan 2008, to redevelop the 10-hectare site for housing, but no fixed date has yet been set. Nonetheless, if plans do go through, the area will certainly see strong interest from developers and property buyers alike.
Ayer Rajah Camp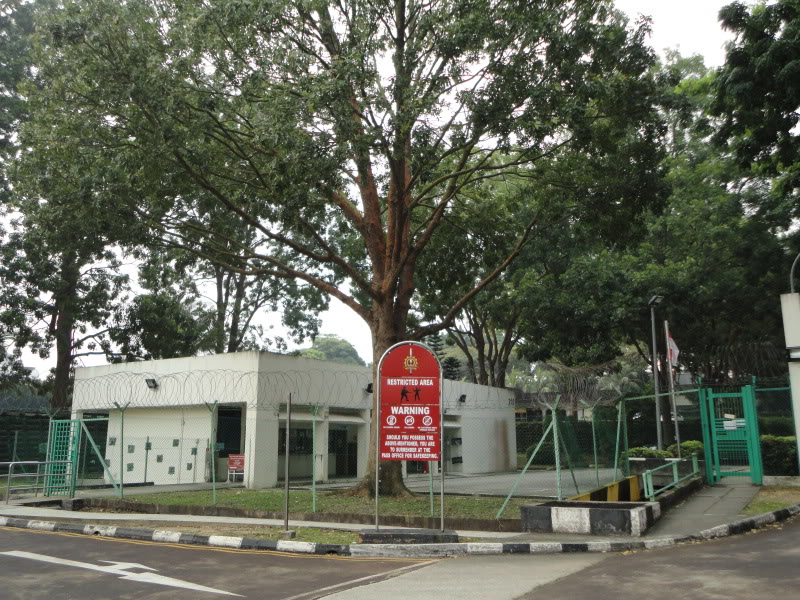 This was where we used to put loads of bombs. Ayer Rajah Camp is located along Portsdown Road, in what could be considered a part of Queenstown. The camp dated back to the Second World War, during which British forces used it as a maintenance area for vehicles. In 1971, SAF took over and turned it into an ordnance base.
They later renamed it the General Service Maintenance Base (GSMB), because it really calms residents when you don't use words like "ordnance" while you're next door to them. In 2010, the camp was relocated.
From what we understand, MediaCorp leased the area in 2014. But there's no reason to think we won't see a few residential properties pop up there in future.
Could it be hot? No!
Accessibility is a problem for those who don't drive. While fairly isolated, the area is a short hop away from Ayer Rajah Crescent (about five minutes drive), which is home to first rate tech start-ups and third rate canteens (except Timbre's new food court). Landlords may be able to find a pool of tenants from people working in the area.
INSEAD and Singapore Polytechnic (in Dover) are a short drive away as well as Science Park and Fusionopolis. But these are hardly lifestyle hubs, so the area will need a lot more in the way of amenities.  At present we have no residential listings in the area, which tells a story in itself, to give a hint of the price.
Former Mowbray Camp
This camp is located at the junction of Ulu Pandan Road and Clementi Road. It's best known for being the camp of the SAF Provost (which we're not allowed to call the Gestapo, but that's sure what they felt like when we were in the army).
These were the guys who stormed into your camp to conduct spot checks, and anyone caught doing something inappropriate was always heard from again. That wasn't a typo. I mean they usually ended up with 21 extra guard duties, and wouldn't stop complaining about it until the day they left.
In 2002 the camp was closed, and the Provost moved to a new camp at Choa Chu Kang Way. It's also called Mowbray Camp, because they save their creativity for devising punishments.
Could it be hot? Yes!
After the SAF vacated the premises in 2013, the former Mowbray Camp has since been turned into a police training camp.
If not, this site could be great for residential development, thanks mainly to the surge in interest for the Clementi area. However, the area has accessibility issues – there are two lonely bus stops in the area, with no MRT stations in sight (Clementi MRT is quite far off). But by car Clementi Mall is about five minutes away, and along with it, most of the neighbourhood's amenities.
HDBs in Clementi nearby are going for an average of $471 per square foot ($340,000). This makes it an affordable alternative for those who want to be near Clementi.