If you've never been to Singapore, you may believe the stuff about Orchard Road being the eighth (or ninth, or whatever number we're at) wonder of the world. Here's a newsflash: Orchard Road and its surrounding areas – the famous District 9 – was that way in the 1980s. These days, Singaporeans look at Orchard the way native New Yorkers look at Times Square – not in a very flattering light! Here's why:
Orchard Road may be central, but getting to and from there can be hell
Yes, it's in the centre of Singapore, there're MRT stations, loads of cabs, plenty of private hire cars and so forth. That's pretty much what you expect from the city centre of any major metropolis. But here's something else property agents fail to mention (especially to their expatriate clients). The closer you get to Orchard Road, the more traffic becomes a living hell. By the time you reach the Ngee Ann City / Takashimaya area, a 15-year jail term will seem like a reasonable price to pay for bulldozing your way through traffic (just kidding!).
From Friday to Sunday, the whole stretch of road from Lucky Plaza right down to Somerset transforms into a giant parking lot. And even if your residence isn't directly along this stretch, you might have to brave the vehicular masses at some point to get home.
And if you think you'll escape the madness by using the trains, think again. The Orchard and Somerset MRT stations are crowded even on weekdays. On weekends, they look like the food lines in a refugee camp. Expect to miss two trains from overcrowding during rush hour; and when you do get on, expect the sweat and body odour of no less than 17 people to rub off on you.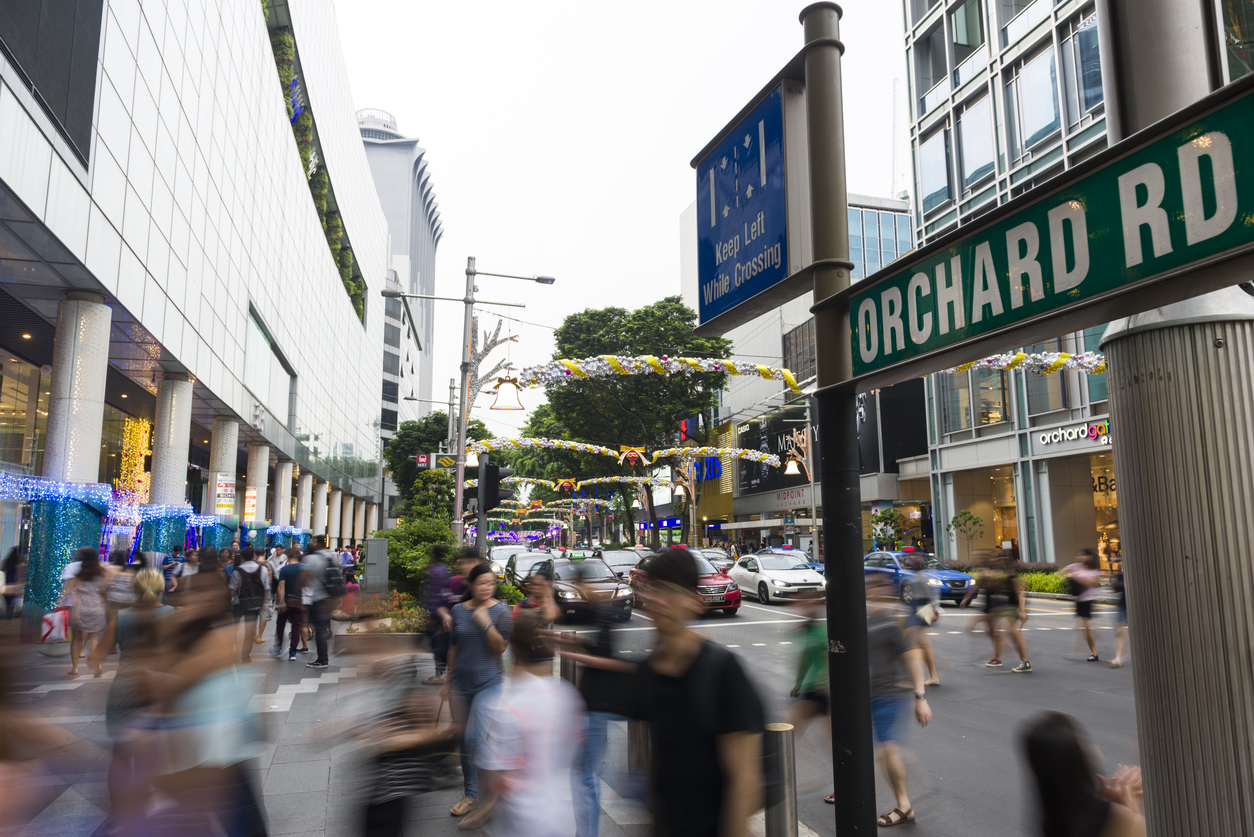 Almost all the food is overrated and overpriced
Marina Bay Sands has ritzy, Michelin star restaurants. Tiong Bahru has the artisanal hipster cafes. Geylang has authentic local flavour. Katong has its laksa. What does Orchard Road have?
It has restaurants that take out their $30,000 a month rental out on your wallet, with the sole appeal being "Oh my god, a place to sit down". It's possible that half the cafes along Orchard are kept open by tourists who get tired of looking for a public bench.
Orchard Road is often touted as having the best amenities. But while no one denies there are a lot of restaurants there, most of them are unexceptional (given the price you're paying). If you don't believe it, ask a native Singaporean how often he or she goes to Orchard just to eat.
Even the famed retail scene is struggling these days
Here's another secret we keep from expats, who like to rent or buy on Orchard Road: the vaunted retail scene is poised to head south.
In the past, Orchard Road was a true shopper's paradise, with a wide mix of retail. Whether you were a teenager or pushing 70, there was something to browse. These days, there are heartland malls which challenge Orchard Road malls in terms of versatility and convenience.
The problem is simple: most of the malls along Orchard sell high-end brands, and most of them are duplicates of one another. If this happens to be your idea of retail, then great.
There are times when you just want to buy groceries, and not pay through your nose for chicken wings and hot dog buns. There are times you just want cheap, functional clothes, or a place to buy DIY cabinets and so forth. And that's when Orchard Road often under-delivers: the day-to-day essentials are either hard to find, or priced at the level of luxuries.
These days, the retail options at Orchard Road can be found in the heartlands too
Heartland malls have really caught up with Orchard Road. When major retailer Uniqlo opened in Singapore, for example, they picked Tampines over Orchard. The situation has changed from one or two decades ago, when heartland malls comprised of one supermarket and a few apparel stores.
These days, most of what you can find on Orchard Road can be found even in the heartlands. Clementi Mall, Junction 8, Tampines One, Parkway Parade, and so forth are admittedly not as swanky as Orchard Road malls, but they do have most of the daily essentials covered (see point 3). And with every year that passes, we see the gap between heartland malls and Orchard Road malls narrowing.
Before you believe the tourist / rental brochures about Orchard being "unparalleled" for retail, drop by a neighbourhood mall or two. You may find that you can pay half the rent, for the same level of amenities.
There's a certain stereotype associated with Orchard Road living
You'll find there's an unspoken exclusivity to living in Orchard, and it's not always good.
There's an inherent assumption, for example, that you're too detached from ever understanding Singaporean living. We know an Orchard Road resident who has lived in Singapore for 22 years, and is still referred to as "the foreign guy" by local friends and colleagues. After a while, it gets tiring to be told you don't understand, with regard to everything from Singaporean politics to Singaporean food.
Orchard Road reeks of a tourist trap, and living there is like wearing one of those "Fine City" t-shirts (which, by the way, no locals find funny or clever). It marks you as an outsider.
That may be an issue, if you need to assimilate quickly for work reasons (e.g. running a start-up that employs a lot of Singaporeans), or find it important to fit in.
Even if you're in a position to afford it, check out some of the Rest of Central Region (RCR) properties, or Outside Central Region (OCR) properties. There are plenty of districts with just as much convenience, and more character. You can start by checking out the map based system at Singapore's largest property portal 99.co!
Have a look also at our rental viewing checklist for things to look out for when you embark on your rental home search, and our guide to renting a colonial house in Singapore.