The BTO launch in Hougang surprised us this week, by being more popular than the BTO launch in Tampines. Buangkok Woods in Hougang was the most popular, with 4.4 applicants vying for each three-room flat. Conversely, there were just 1.3 applicants fighting for the same sized flats in Tampines.
It's very different from what we saw in May this year, when Ang Mo Kio and Bedok (both mature estates) were understandably more in demand than Bukit Panjang and Sembawang. This goes to show, it's not as simple as whether an estate is mature or not. Buyers look at a range of many different factors. Here's what to consider between the latest sites, scheduled to be launched in November.
What are the new BTO launch sites to come?
There are four sites about to see BTO launches in Q4. These are:
Punggol
Bedok
Bidadari
Kallang / Whampoa
Of the four, Bedok, Bidadari, and Kallang / Whampoa are considered mature estates. Punggol will have 2,180 flats available (the largest number). Bedok will have 1,660 flats on offer, Bidadari will have 1,000, and Kallang / Whampoa will have 250.
We are going to rate these sites on three factors:
Affordability
Amenities
Accessibility
1. Punggol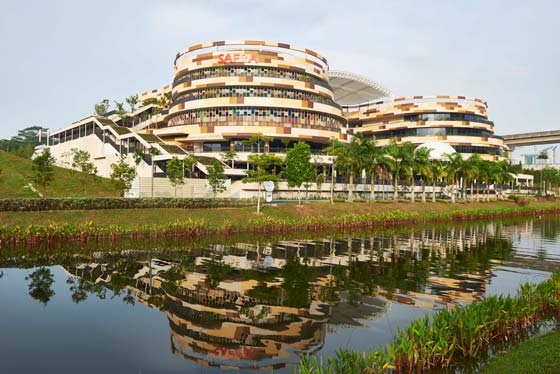 The only non-mature estate on the list. Punggol is one of the most impressive districts in terms of scenery – because it is not as heavily developed, it hasn't got that crowded, "concrete jungle" look of more mature districts. It will be one of the most affordable options for young couples, who are considering their first home.
Affordability – 5/5
In 2015, a BTO launch in Punggol showed a selling price (before grants) of $173,000 for three-room flats, and $277,000 for four-room flats. Most median income Singaporeans will have no problems with loan qualification. It could be a great deal for thrifty home buyers.
Amenities – 3/5
The Punggol Waterway Park is a 12.25 hectare area, with activities ranging from water sports to inline skating areas. Waterway Point, the local mall, serves a wide variety of retail needs. Punggol is not quite as ulu as most people seem to think – that reputation came from back in the 90s, when the Asian financial crisis interfered with its development.
Accessibility – 2/5
Punggol is as connected by bus and MRTs as any other estate. But sad to say, its location at one far end of the island (the north-east) means it's not the most central place to live.
2. Bedok
Bedok is the largest planning area in Singapore, and is well known for containing almost 30 schools. Bedok is currently in the process of being rejuvenated by the Urban Redevelopment Authority (URA) – Bedok town centre already features an integrated transport hub with retail space (Bedok Mall), and a new hawker centre with multi-storey carpark is in the works. New medical care facilities, along with some light industry, are also being set up in the area.
Affordability – 4/5
Bedok is not cheap in an overall sense – it is, after all, a mature estate. However, the prices of flats in Bedok are known to be quite affordable, in relation to other comparably built up areas. In the May 2016 launch, prices in Bedok North Woods were (before grants) $272,000 for three-room flats, and $408,000 for four-room flats.
Amenities – 3/5
Bedok Reservoir provides room for water sports, as well as biking and walking trails. In terms of retail, most of the action crowds around Bedok Mall. Eateries abound, and it's likely we'll see more as Bedok is further rejuvenated.
The food options are increasingly fancy and diverse by the way – whereas once they were mainly fast food or hawker food, a number of exotic restaurants, from French to Turkish, have sprung up since Bedok Mall opened.
Accessibility – 3/5
While it's non-central and in the east, Bedok is a major transport hub. Perhaps because it's a fairly large area, one also gets the sense that Bedok is less congested.
3. Bidadari
A part of Toa Payoh, Bidadari was the rock star among BTO launches when it was first announced.
To many, it was an unprecedented chance to own a HDB flat in a central region of Singapore. Bidadari was built with the vision of a community in a garden, with a 10 hectare park and green belt. Like Bishan, Bidadari was once a large burial plot (if that matters to you).
Affordability – 2/5
Bidadari is bound to be pricier than the others, due to its location. In the February 2016 launch, the three-room flats were priced at $303,000 before grants. Four-room flats were $440,00 before grants.
Amenities – 4/5
Apart from the vast landscaped parks being built for the area, Bidadari is located in Toa Payoh. This is a bustling area, centered around Toa Payoh Hub. The hub is a massive transport interchange, packed with malls and restaurants. There is also a library, cinema, numerous bank outlets, and just about every amenity you could use.
Accessibility – 5/5
This is, as mentioned, the primary appeal of Bidadari.
4. Kallang / Whampoa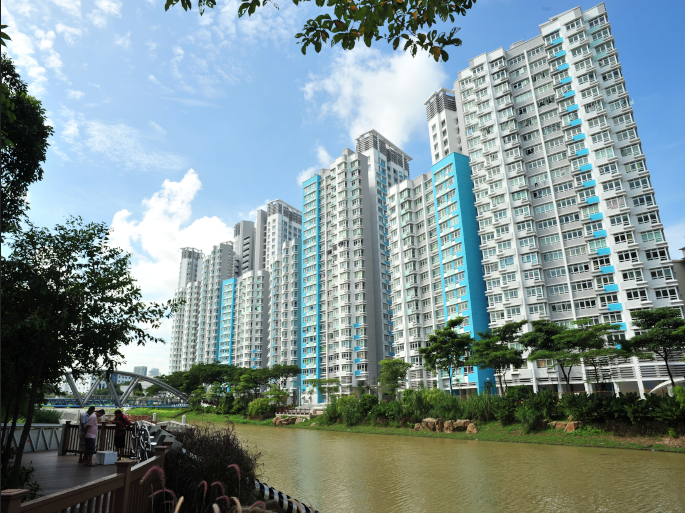 For those of you confused by the slash, Kallang is also known as Whampoa (older Singaporeans are more likely to use the latter). Kallang is something of a sporting hub – besides housing the former National Stadium (that's why the football cheer is called the Kallang Roar), it is home to the Singapore Sports Hub. That's exactly what it sounds like, and it provides activities ranging from basketball courts to swimming classes. It is, of course, also a place to go and watch matches.
Even the local mall (Kallang Wave Mall) offers rock climbing and bike racks. This is an athlete's dream town.
Affordability – 3/5
Being a mature estate, prices are – as you might expect – somewhat on the high side. During the May 2016 launch, three-room flat prices from $218,000 to $385,000. Four room flats ranged from $326,000 to a whopping $602,000.
Amenities – 3/5
This could be a five if you are into sports. The amenities are aplenty, and note that two giant fast food buildings (McDonald's and Kentucky Fried Chicken) face each other in one part of Kallang.
These are favourite student studying areas, and may explain why residents are no fitter than other Singaporeans despite the facilities.
Accessibility – 3/5
Kallang is in the east, but still more central than Bedok or Punggol. The Kallang MRT station, along with a large number of interconnected bus routes, makes transport fairly straightforward.