Minister for National Development Lawrence Wong recently commented on HDB living in the city. This was in relation to the Greater Southern Waterfront Project: once the ports in Pasir Panjang and Tanjong Pagar are relocated to Tuas (probably in 11 years), there will be room for residences. Now most of us would jump on HDB flats in the area, but there is one major issue: fairness.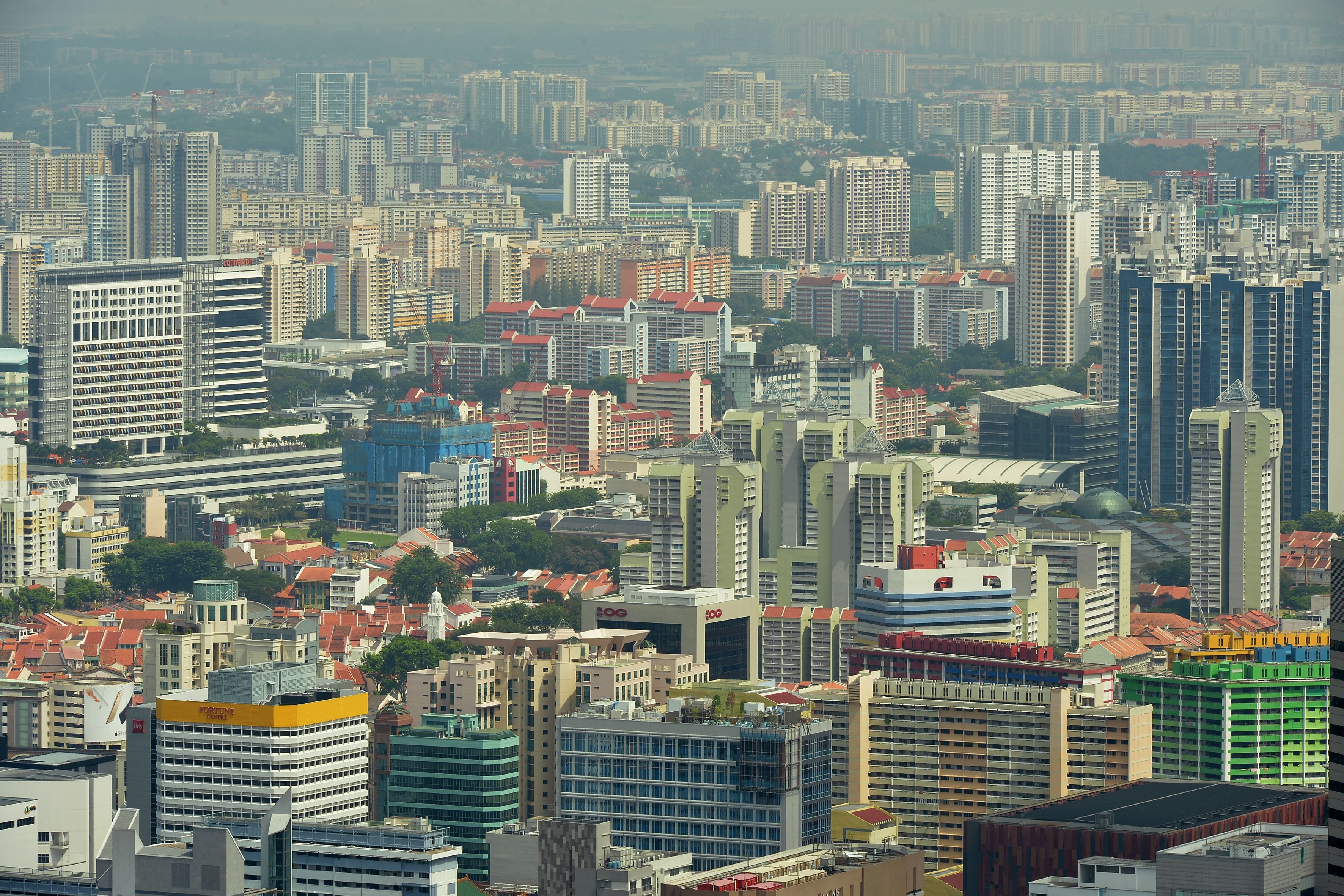 Can there be HDB flats in the Core Central Region (CCR)?
The issue is not just one of space (although if they did build more flats in the CCR, we might have to evolve to walk through 12 inch gaps). The issue is also one of income inequalities, and the Greater Southern Waterfront (GSW) brings that to light.
Speaking at the Kent Ridge Ministerial forum, Minister Wong warned about the possibility of stratification: that is, growing income and class divides, if the allotment of HDB flats is not fair.
Due to the GSW being close to the heart of town, property prices there are almost guaranteed to surge. Those who obtain a flat in this area would basically have struck the lottery: we could see a slew of $900,000 or million dollar flats here, and in the decades that follow.
But this is unfair to Singaporeans who fail to secure a flat in the area. Someone who gets a BTO flat in Punggol, for example, will see much less gain than a counterpart who gets a unit in Tanjong Pagar.
So how can we make things equitable? That's the issue that has to be solved, if we're to have HDB living in the city. Some possible solutions that are making the rounds are:
No new HDB properties in the CCR

Fixed resale price

Shorter leases

Disallow renting

Change the income ceiling
No new HDB properties in the CCR
This is the most extreme measure. This argument posits that, in order to be fair, there should be no HDB properties in the CCR in the first place.
We don't know if this is a good definition of fair, given that it means only the rich will ever live in the CCR (that's the way it is now, and it doesn't help our socioeconomic divide any). Still, there is a certain simplicity to this solution. It prevents a random ballot from deciding who gets rich, and who doesn't.
This argument also presupposes that the CCR will remain the ultimate property spot in Singapore. But with the government building separate "business hubs" like Paya Lebar and Jurong, those too will become high value districts. Are we then going to extend the ban there as well?
This solution is probably too one-dimensional.
Fixed resale price
This is somewhat reminiscent of a plan once put forward by a certain political party (we're not getting involved in that). This idea involves capping the resale price of HDB flats in the CCR.
In other words, those who get a flat in this area either (1) cannot resell above a fixed price, or (2) can only resell the flat to the government, at a fixed price. This ensures that flats in the CCR remain affordable to a fairly wide range of Singaporeans, and that those who get the flats will not walk away with $300,000+ in COV when they sell.
This is not likely to make the flats less desirable. Many owner-occupiers, who are not overly focused on profit, may be willing to trade gains for the excellent location.
Shorter leases
When we asked around, one common suggestion was to shorten the lease on new flats in the CCR. For example, we could give them a 60 year lease like many commercial buildings, instead of the usual 99 year lease.
This could help control the resale price, as it is hard to even get a bank loan for properties with less than 30 years on the lease. But it would also place a greater financial burden on the shoulders of flat owners: they must have the resources to prepare to find another place, when the short lease burns out.
Also, we note that we've never actually had a situation where the HDB lease runs out. So far, there has always been a Selective En-Bloc Redevelopment Scheme (SERS) when an estate gets too old. If this doesn't happen for those living in the CCR, where will they go if they are cash strapped?
Disallow renting
This suggestion holds that owners of flats in the CCR should not be allowed to rent them out (even after the Minimum Occupancy Period). This does indeed lower profitability, but we don't think it will work.
Many HDB dwellers are owner-occupiers, content to never rent out their homes. And it doesn't change the fact that, should the owners sell, they would have had a huge windfall. Perhaps the "no renting" rule could complement one of the other suggestions here.
Change the income ceiling
At present, the income ceiling for HDB flats (non Executive Condominiums) is $12,000, with some exceptions (see the HDB site for more details). One interesting alternative would be to lower the income ceiling. For example, giving flats in the CCR a ceiling of $10,000 instead.
This would allow less financially endowed Singaporeans an opportunity to build wealth, via ownership of their home. It would also erode the geographic segregation of wealth, with the richer people living in the central regions and the poorer ones pushed to the outskirts.
Of course, this means HDB has to be okay with not using premium pricing for the flats either. That's a tough call for them, if they have to purchase the land at market rates.
Whatever the case, we hope to see a day when HDB living can make its way into central Singapore. Failing that, perhaps the only solution is the one we are already embarked upon: to create other core regions outside of the island's centre.