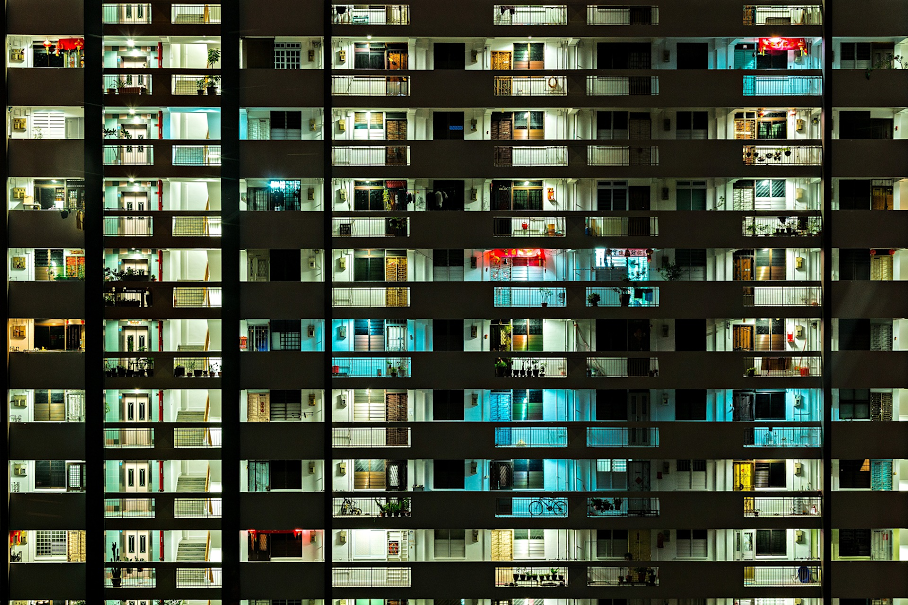 (Credits)
It also started when Larry Leong wrote in to The Straits Times' Forum to query the HDB on whether HDB buyers were actual homeowners, or merely tenants.
In his letter published on June 24, Larry stated: "While applying to rent out my HDB flat, I noticed that the Housing Board referred to me as a 'tenant', and my potential tenant as a 'sub-tenant'." He added that this was so even though he had finished paying for his flat, and went on to ask for clarity with regards to the status of HDB buyers.
Tenants or homeowners? That's been the million dollar question ever since.
And whilst this issue has been debated heatedly in the last three months, it's by no means a new point of contention. HDB buyers have long questioned whether they can truly be called "homeowners" , given that they are legally required to return their homes to the state after their leases expire. Another topic that frequently comes up is also the multitude of rules governing what HDB homeowners can or cannot do with their properties.
In HDB's reply to Larry, the government agency clarified that purchasers of HDB flats are indeed homeowners. As Director of Branch Operations Lim Lea Lea put it, "The name of each HDB flat owner is reflected in the title deed, the original of which is kept with the Singapore Land Authority, as part of the central and comprehensive record for all properties in Singapore. This confirms his or her ownership of the property."
HDB also went on to state that "flat owners enjoy rights to exclusive possession of the flat during the tenure of the flat lease"; it was this specific assertion that fuelled the debate even further. Following HDB's reply, many Singaporeans chimed in to say that in light of the qualification used – "during the tenure of the flat lease" – it would be more accurate to refer to homeowners as "lessees" instead.
Amongst those who spoke out were Mr Andrew Seow Chwee Guan, who mentioned that a duplicate lease of an HDB flat he holds was executed by him and his spouse many years ago as a lessee in the presence of a lessor – an HDB representative. Andrew also went on to add that his understanding what that HDB purchasers are indeed lessees, with HDB being the lessor.
In corroboration of the above, other Singaporeans have also pointed out that various pages on HDB's website also refer to HDB buyers as "lessees", and HDB as the "lessor".
The most recent response from HDB was published on August 14. This reiterated that leasehold property buyers are owners, albeit for the length of the lease they hold. HDB further discussed the fact that the leasehold system "allows the land to be recycled and redeveloped", and how such a system is "common around the world".
Whilst HDB's stance is clear, many Singaporeans aren't settling for what they see as a "politically correct" answer.
Property lawyer Ms Sandra Han, for example, says that "lessee" is a more precise term, given that this term illustrates clearly that there is a lifespan to the possession of the property. Other experts have also stepped in to point out that HDB buyers are unable to initiate collective sales of their homes, unless picked by the Selective En Bloc Redevelopment Scheme (SERS). Private property owners, on the other hand, are able to do so.
Mr Nicholas Mak, head of research and consultancy at ZACD Group, is betting that the government will not be swapping out the "owner" term any time soon. The rationale behind this is simple, says Nicholas. Because the word "owner" connotes a certain rootedness and identity, it's in the nation's best interests to refer to HDB buyers as homeowners, and get them to identify with this term as well.
If you're a HDB buyer, let us know what you think: are you a homeowner, or are you really just a lessee?