Last week, the Straits Times pointed out that HDB has not launched any five-room Built-to-Order (BTO) flats in the central region of Singapore since 2015, except in Bidadari estate (within Toa Payoh town).
In fact, HDB has launched 9,273 four-room BTO flats within the central region since 2015, compared to just 642 five-room flats in the same period. The 642 five-room flats were launched across three BTO projects, namely Alkaff Vista (in November 2015), Alkaff Oasis (February 2016) and Woodleigh Hillside (May 2017).
Since the May 2017 BTO exercise, no five-room flats have been launched in central region, which is outlined by the map below: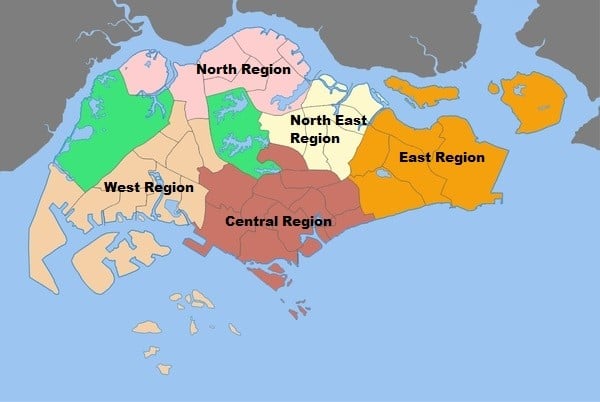 HDB's official reason for not building five-room BTO flats in the central region
The central region of Singapore encompasses eight HDB mature towns and estates: Central Area, Bishan, Bukit Merah, Bukit Timah, Geylang, Kallang-Whampoa, Marine Parade and Queenstown.
Out of all existing HDB sold flats in Singapore's central region (about 210,000 out of 1,000,000 total sold flats), about 18% (about 38,000) are five-room flats, and 36% (about 75,000) are four-room units).
Compare this to the percentage of BTO flats launched in the central region since 2015. Out of 14,387 flats launched, the 642 five-room flats make up a mere 4.5%. Four-room flats, on the other hand, make up more than 64% of the units built.
Now here is HDB's official reason for the limited supply of five-room BTO flats in the central region: Space constraints.
"While flats in mature towns and estates are popular with flat buyers, land for new housing in these areas is limited. Hence, more four-room and smaller BTO flats are provided to allow more families to live closer to the city," the HDB told The Straits Times.
HDB additionally stated that around 500 five-room flats in the central region were offered in the Sale of Balance flat exercise and the now defunct Re-Offer of Balance flat exercises since 2015.
Why HDB's "space constraints" argument for not building five-room flats in the central region doesn't make sense
HDB's argument against building five-room BTO flats, which was limited land in the central region, doesn't really hold water.
Firstly, in the last five years, HDB had launched a couple of projects with large land areas within the central region (not including land in Bidadari). These big projects all do not have five-room units among them:
Macpherson Spring (Geylang, Feb 2015 launch) – 750 units
Dakota Breeze (Geylang, May 2017 launch) – 954 units
Eunos Court (Geylang, Nov 2017 launch) – 742 units
Ubi Grove (Geylang, Feb 2018 launch) – 1,193 units
Toa Payoh Ridge (Toa Payoh, Feb 2020 launch) – 920 units
It must be said again that these five projects each have large site areas of above 22,500 square metres (larger than three football fields put together), so you can't really argue that they're constrained by space. Yet, HDB did not assign any five-room units among these projects.
In contrast, these are the non-central region BTO projects with smaller site areas than the projects above. Even though the sites are smaller, HDB assigned a good proportion of five-room units for each:
Clementi Crest – 385 units, 156 five-room units
Hougang Rivercourt – 285 units, 85 five-room units
Tampines GreenBloom – 319 units, 111 five-room units
Tampines GreenFlora – 319 units, 125 five-room units
Northshore Edge – 388 units, 196 five-room units
Fernvale Acres – 330 units, 132 five-room units
Kebun Baru Edge – 380 units, 140 five-room units
Clearly, space isn't the issue when it comes to building five-room units!
A second reason why HDB's "space constraints" argument doesn't make sense: The size of a piece of land is unrelated to the unit mix when it comes to property development.
What this means is that, as long as a maximum built-up area (known as Gross Floor Area) is kept to, developers are free to plan and build any unit types on a piece of land. So, space constraints is not  a limiting factor to five-room units not being built.
Take for example the Toa Payoh Ridge BTO project. Instead of building 165 two-room flats, 102 three-room flats and 653 four-room flats, HDB could've specified a unit mix of 150 two-room flats, 90 three-room flats, 550 four-room flats and 130 five-room flats. Both would've yielded the same 920 total units with the same Gross Floor Area.
So, there has to be other reasons for HDB shying away from five-room flats, other than space constraints.
The REAL reasons why HDB isn't building new five-room BTO flats in central areas
Reason #1: HDB knows Singaporeans just want to hoard space
Face it: Five-room BTO flats are essentially four-room BTO flats with bigger kitchen and living areas. The latter can be sectioned off as a study but isn't big enough to form another bedroom. Both have three bedrooms and two bathrooms.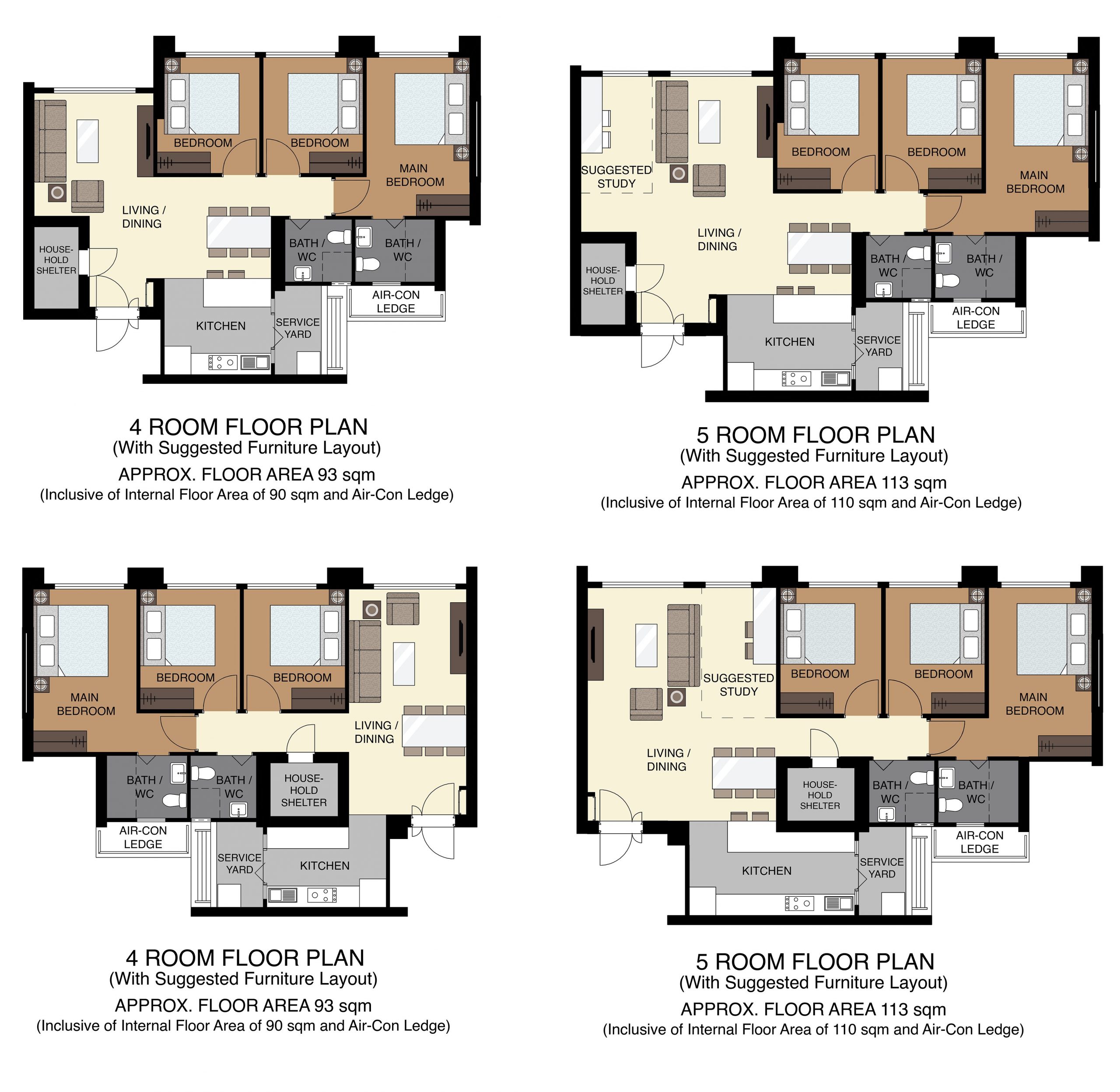 If you're a young Singaporean couple with no children, which is what most BTO applicants are, whatever you can do in a five-room flat, you can also conceivably do in a four-room flat, including working from home.
In fact, many Singaporeans who crave five-room flats aren't  couples with four kids and counting. Rather, it's more likely that first-time five-room BTO applicants are millennials with fancy dreams to use any extra space for stuff like a meditation corner, a video-gaming room or a walk-in makeup studio.
Well, fancy dreams are fine but that's not what BTOs are for. Subsidised housing are to meet basic needs, first and foremost.
With a focus on basic housing needs, HDB respects the constraints of land on a wider context, and the principle that the nearer a land parcel is to the city, the more scarce and valuable that land becomes as a resource. It likely regards building five-room BTO flats in central areas to be veering on the side of flagrant excess, especially considering that those who truly need five-room flats (due to household size) won't have the budget for a central region BTO.
Hence, aside from Bidadari*, five-room flats are now only built in non-central region HDB towns and estates. These suburban areas are where there is an actual need for five-room BTO flats, and also where HDB can 'close one eye' to some degree of excess and space hoarding.
*HDB likely built five-room flats at Bidadari because it was a brand-new estate, where five-room flats were needed along with other flat types to maximise diversity in a new community.
Reason #2: Price points of central five-room BTO flats could cause a huge uproar
Look, Singaporeans are already complaining how expensive BTO flats are. Here's what five-room flats at Kebun Baru Edge, located just outside the central region, are priced at:

So, we can see that HDB priced five-room flats at Kebun Baru Edge at about 30 to 35% above four-room prices. Now, let's extrapolate what a five-room BTO flat at Geylang's Dakota One were to cost if it were built. Four-room flats at Dakota One ranged from $523,000 to $617,000. Applying the same percentage difference, five-room BTO flats at a prime location like Dakota One would cost a whopping $706,000 to $978,000.
In short, five-room BTO flats, if built in a prime area, becomes a luxury good (relatively speaking) that defeats the purpose of affordable public housing.
And just imagine the uproar that a BTO flat price close to $1 million would whip up. Even though such a flat would be fairly priced from an objective point of view, in people's minds it will just cement the impression that HDB is no longer serving the interests of ordinary Singaporeans.
Of course, HDB isn't that daft to build five-room flats in central regions. And it's not because they don't want to get flamed. HDB knows that BTO flats are primarily meant for low and middle income Singaporeans. Yes, they would rake in a lot of money building prime location five-room BTO flats, but doing so would go against their own solid principles.
Reason #3: Demand for five-room BTO flats in central areas will be squeezed by the income ceiling
Another important point: Centrally-located five-room flats would serve only a tiny segment of the demographic, because according to Mortgage Servicing Ratio (MSR) guidelines only those who earn above $11,330 in monthly household income can afford to pay the $3,399 installment each month for a flat costing $706k, assuming a 2.6% interest rate, 10% downpayment and a maximum tenure of 20 years.
And then there's the BTO income ceiling of $14,000. So if HDB builds five-room BTO flats in central region, they'll be left with those who earn between $11,300 and $14,000 that can afford them and be eligible to buy them.
Considering that Singapore's median houshold income is $9,293, HDB really has no business building five-room HDB flats in the central region, especially since they are also earning $$$ from this other product…
Reason #4: The existence of Executive Condominiums
The last but no less significant reason why HDB doesn't build five-room BTO flats is because Executive Condominiums (ECs) are homes that serve households of the same income level.
For ECs, land is sold by HDB to private developers to build condominiums. The difference between new launch condos and ECs is that the latter is subsidised for Singaporeans; depending on their income level, buyers can take CPF grants of up to $30,000 to offset the purchase price.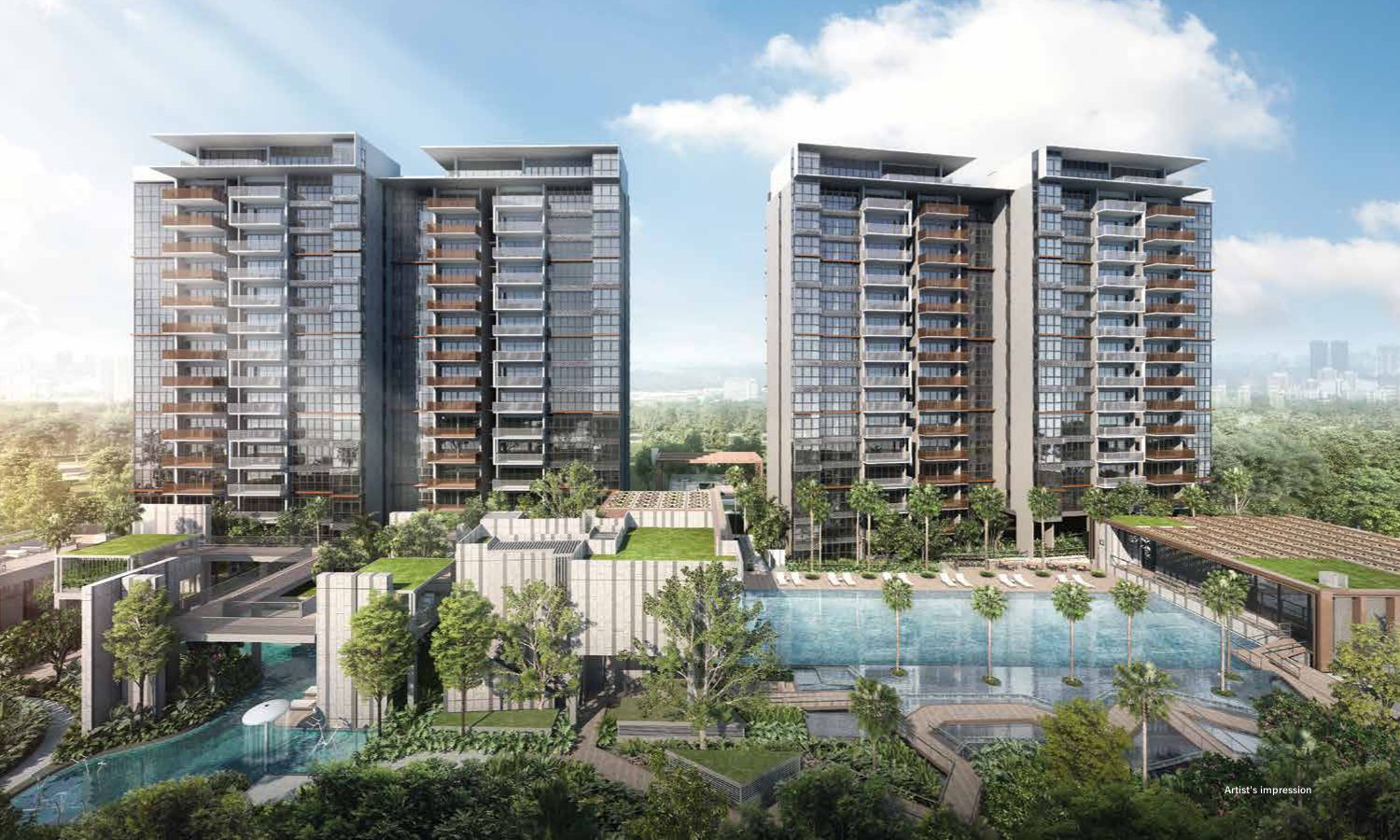 We've spoke to many EC buyers over the years and learned something about them: Offer them a condo lifestyle, and they wouldn't mind a smaller unit.
For under $900,000, buyers of ECs today can get a two-bedroom unit that with a generously-sized living area and a total floor area that's 10-15% larger than the typical three-room HDB flat with two bedrooms. While this is a step down in space from a 1,180 sq ft five-room flat, we've come across many buyers (not only young couples) who have gladly accepted one fewer bedroom in exchange for a condo lifestyle.
So here's the thing: With the incentive of full condo facilities, ECs are successfully convincing buyers they actually need less space than they think they do. This also goes to show that, for such buyers, the space of a five-room flat is a want and not a need, which further justifies HDB's decision of not building new five-room flats in central areas.
Singaporeans are also surprisingly undemanding about the location of an EC, which are located far away from the central region to justify a lower price tag. Like the size of the home, many Singaporeans actually are willing to trade location for condo status + facilities. After all, you can't buy condo facilities, but you can sure buy a car or take Singapore's excellent public transport to get to wherever you want to go.
Surburban towns like Sengkang, Canberra and Punggol, where the latest ECs are located, also boast ample amenities that make them attractive to live in.
Also, like BTO flats, ECs also typically experience capital appreciation on completing their five-year Minimum Occupation Period (MOP). ECs also have further capital appreciation after ten years, when the development achieves full private status and can be sold to foreigners.
So, while you can cynically argue that HDB doesn't build five-room BTO flats in the central region to make people buy ECs, it is more of the case that ECs are a better choice, even if a BTO project with five-room flats somehow pops up on Shenton Way.
Best of all, there's no such thing as EC units being oversubscribed in a ballot exercise, unlike BTO flats. Because, even if HDB did build five-room BTO flats in prime areas, it's far more likely you'll strike TOTO or 4D before getting a queue number!
Do you agree with our analysis? Share your thoughts in the comments below!
If you liked this article, 99.co recommends MP's proposal to remove BTO income ceiling is anti-Singaporean. Here's why. and Paying $1.1 million for a 43-year-old Tiong Bahru HDB flat is a genius move. Here's why
Looking for a property? Find your dream home on Singapore's most intelligent property portal 99.co!