If there's one thing Singaporeans don't complain enough about paying more money for, it's the interest for their CPF-pegged HDB mortgage. Most first-time homeowners, especially BTO applicants, choose to take the HDB Concessionary Loan over bank loans, despite the fact that the HDB home loan rate has now been higher than the average bank home loan for over a decade. And given that the US Federal Reserve just slashed interest rates to effectively zero due to Covid-19, bank home loans are set to stay super cheap—like "1-ish percent" cheap—over the next two years or so.
Looking at the low interest rates private homeowners enjoy from banks, should we be feeling seriously shortchanged by HDB's (ahem) Concessionary Loan rate?
First, let's look at how interest rates are charged for HDB loans, versus the bank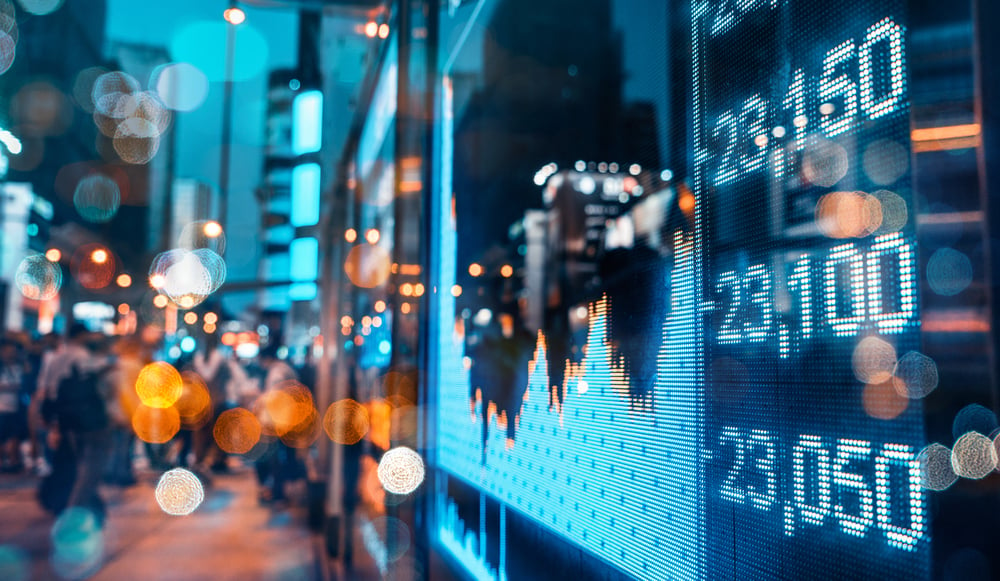 Ever since March 1986, the HDB Concessionary Loan has been pegged at an interest rate of 0.1% above the prevailing CPF Ordinary Account (CPF-OA) interest rate. Since 1999, the CPF-OA base interest rate has been constant at 2.5%, which means the HDB home loan rate has been at 2.6% for over two decades.
So, it's commonly mistaken fact that HDB home loan rates are always at a "fixed" 2.6%—it's just been that way for longer than most can remember. If the CPF-OA interest rate were to rise or fall, the HDB loan interest rate would change with it; and the CPF rate is revised every quarter. It is just that CPF-OA base interest rates haven't changed since 1999.
Banks, on the other hand, determine the interest rate for thier home loans in a multitude of ways:
The loan may be pegged to the Singapore Interbank Offered Rate (SIBOR)
There is an older Swap Offer Rate (SOR) based on the exchange rate of the Singapore dollar and US dollar, but this ended for residential properties in 2013, and is being transitioned to the Singapore Overnight Rate Average (SORA).
An Internal Board Rate (also referred to as BR or IBR), which just means the bank decides whatever the rate is, independent of any particular index
A variation of Board Rates, in which the bank pegs the loan to their timed or fixed deposit interest rates
The majority of Singaporean condo homeowners who take bank loans opt for SIBOR or fixed-deposit pegged rates. A handful of HDB dwellers also use bank loans (you always have the option to do this by refinancing your existing HDB loan to a bank loan, but the caveat is you'll not be able to switch back).
[Recommended article: 9 Crucial Things Singaporeans Keep Forgetting About HDB Loans]
How did HDB loans end up being more expensive than bank loans for so long?
Looking back to the old days, HDB loans used to be much cheaper than bank home loans. In the late '90s, for instance, it was quite common for bank home loans to be at around 4% per annum, sometimes even higher.
Things changed when the 2008 Global Financial Crisis (GFC) came along.
To stimulate the economy in the aftermath of the GFC, the US Federal Reserve (the central bank of the US) drastically reduced interest rates to 0-0.25% in October 2008. The was part of an overall package to stimulate the economy, along with Quantitative Easing (QE). If that sounds familiar, it's because the same thing just happened as part of the Covid-19 response.
As our banks are part of the global financial ecosystem, the SIBOR rate began to fall as well. In January 2007, the three-month SIBOR rate was around 3.44%. By January 2009, the three-month SIBOR rate had fallen below 0.7 %. Bank home loan rates all around Singapore plummeted to record lows, and stayed low. The typical home loan interest rate, even today, is around 1.6 to 2% – still lower than HDB's 2.6%. (With the recent Fed rate cut, there are home loans as low as 1.4% at the time of writing)
This means HDB loans have consistently been more expensive than bank loans for over a decade. And with rates cut again due to Covid-19, it could go on for even longer. That would seem really harsh on those who borrowed from HDB from 2009 onwards could end up paying a higher interest rate for close to half their loan tenure (HDB stipulates a maximum loan tenure of 25 years).

Why must HDB loans be pegged to CPF-OA interest rate?
The truth behind why HDB loans are always pegged to the CPF-OA base interest rate was revealed in August 2020. In a response to a forum letter in the Straits Times, the Director of Housing Finance at HDB, Norman Chee, said that "the Housing Board obtains its mortgage loan funding from the Government at the Central Provident Fund (CPF) Ordinary Account (OA) interest rate."
"The interest rate for HDB's concessionary loan is pegged at 0.1 per cent above the prevailing CPF interest rate to cover HDB's cost of loan administration," Chee added.
And, ladies and gentleman, this is why the HDB concessionary loan is always tied to the CPF-OA interest rate: because HDB borrows the money they lend to flat buyers, unlike banks that draw from their own funds.
It's worthy to note that HDB also shoulders a higher risk than banks because it finance a maximum of 90% of a flat's value (compared to a bank's 75%). So, the higher interest rate compared to banks is more than justified.
[Recommended article: 7 Things To Note Before Taking A Bank Loan]
So, why are people still taking HDB loans?
Eventually, bank home loan rates must rise again. When the US economy recovers, the US Federal Reserve has to normalise the rate to avoid runaway inflation. In any case, banks are all too eager to adjust their rates upwards once a home loan is out of its 'lock-in' period, and much time and effort is spent by homeowners on refinancing or repricing to keep their interest rates low.
So, given that the base CPF interest rate hasn't changed in over two decades, HDB home loan interest rates provide the stability that bank loans simply can't.
Moreover, most flat buyers aren't cash- or CPF-rich at the point of buying a home, and do not have the 25% downpayment (5% of it in cash) that a bank loan requires, so HDB loan (10% downpayment in cash or CPF) becomes the only option.
On top of that, HDB is also more 'forgiving' to flat owners who suddenly find themselves unable to service their mortage. "HDB has various assistance measures in place for flat owners who require assistance with servicing their HDB loans," Chee told The Straits Times.
The measures include "allowing flat owners to reduce or defer their loan instalments temporarily, or to pay their loan arrears by instalments till their financial situation improves."
"If needed, we may also allow flat owners to extend their mortgage loan tenure to help reduce their monthly instalments," said Chee.
Conversely, a for-profit enterprise such as a bank will be more than happy to obtain a court order to force-sell your flat, if you default on your home loan repayment. Remember, you can't switch to a HDB loan from a bank loan, although some homeowners with bank loans are savvy and opt to pay for mortgage insurance to guard against any eventualities.
In any case, the benevolence of HDB, compared to banks, is why many first-time flat buyers choose a HDB loan upon purchase, before switching over to a bank loan when their finances are more stable (i.e. they have a healthy one year's worth of household savings to buffer for hardships such as job loss).
If you're a flat owner on a sound financial footing and paying off a HDB loan, now may be the time to switch.
Even if bank loan rates were to rise, history is on your side. The past 10 years have seen HDB loans at a higher interest rate than many bank loans, and interest rates are poised to stay low during the Covid-19 economic recovery phase.
To encourage you to switch, many banks also offer a waiver of any legal and administrative fees. Consult a mortgage broker such as Mortgage Master on this.
Minimising your interest rate for your home loan is important, especially if you're paying your instalments using your CPF-OA funds. After all, our CPF monies usage will impact our retirement when the time comes. Although the CPF Ordinary Account (CPF-OA), which we use for housing, is separate from the retirement-oriented CPF Special Account (CPF-SA), but Singaporeans should still be encouraged not to use too much of their CPF-OA.
A lower interest rate for a home loan paid by CPF monies will also let you transfer more of OA funds into your SA to boost retirement funds. SA funds earn a higher interest rate (4%) than funds in the OA.
To get an idea of how much you'll save in a two-year period if you switch from a 2.6% interest rate HDB loan to a 2.0% interest rate bank loan (assuming the rates stay constant), let's look at the example of an 25-year loan of an intial $500,000 from HDB. The HDB loan has a monthly repayment amount of $2,268.35.
Say five years later, and you have $420,000 of the loan outstanding, and you refinance to a 2.0% bank loan with a 20-year tenure; you'll be paying $2,124.71, which is $143.64 less every month.
It may seem little, but it adds up to $1,723.68 in savings over two years. And if the bank interest rates average 2.3% over the remainder of the 18-years, you'd still end up saving more than $90,000 than if you had stuck to a 2.6% HDB Concessionary Loan throughout. And that's not even counting the interest/return you can earn on that amount saved!
Will you consider refinancing from a HDB loan to a bank loan? Let us know in the comments below! 
Want to know more about the HDB Concessionary Home Loan and using your CPF to finance your flat purchase? Check out Taking a HDB Loan: How the CPF rule change affects you and 9 Effects of Relaxing CPF Rules for Old HDB Flats
Looking for a property? Find the home of your dreams today on Singapore's largest property portal 99.co! You can also access a wide range of tools to calculate your down payments and loan repayments, to make an informed purchase.