Huge bungalows and mansions with lots of space to play around with and create the most insane, luxurious features at home – whether it's towering pillars, rustic exposed ceiling beams or outdoor showers, the sky's the limit.
While majority of us can't afford a snazzy Sentosa Cove home or quaint Good Class Bungalow around Bukit Timah, the look is still attainable by incorporating some of your favourite features from landed homes into our humble HDBs – just faux! These 8 ideas are sure ways to elevate your home's style, and give your home that "landed" look.
1. Fireplace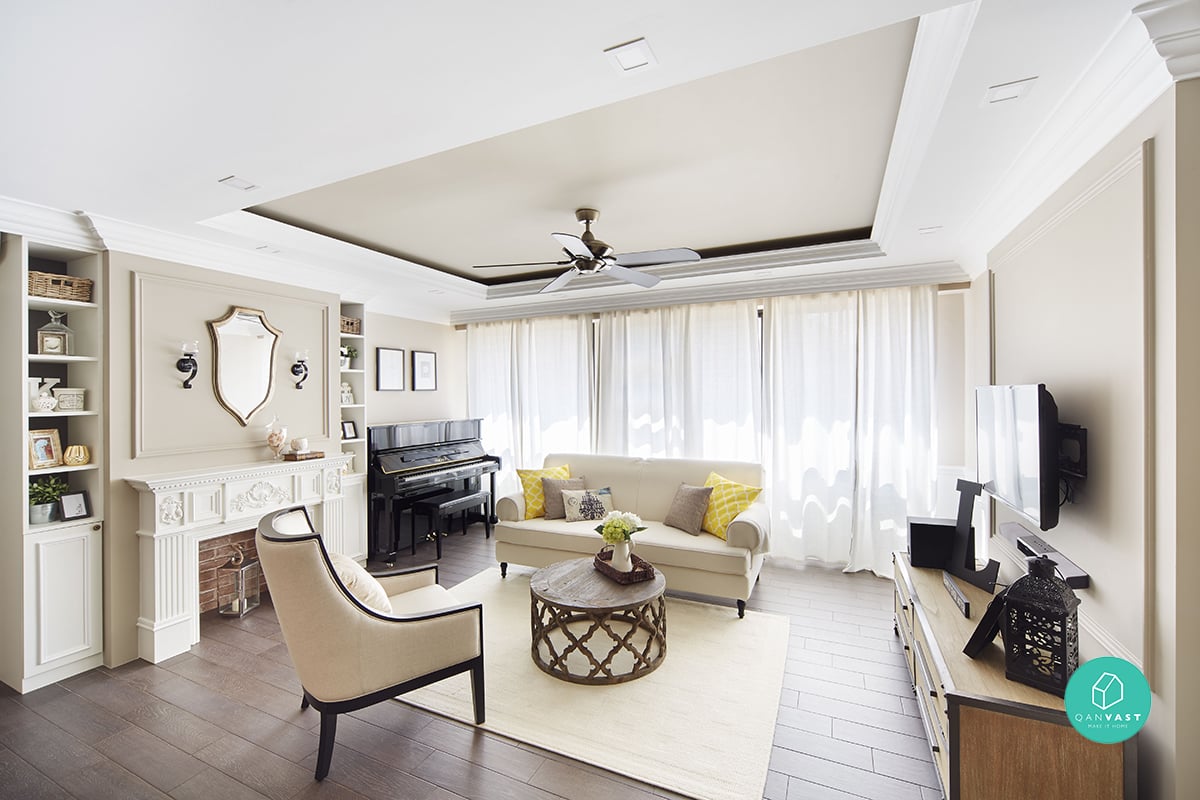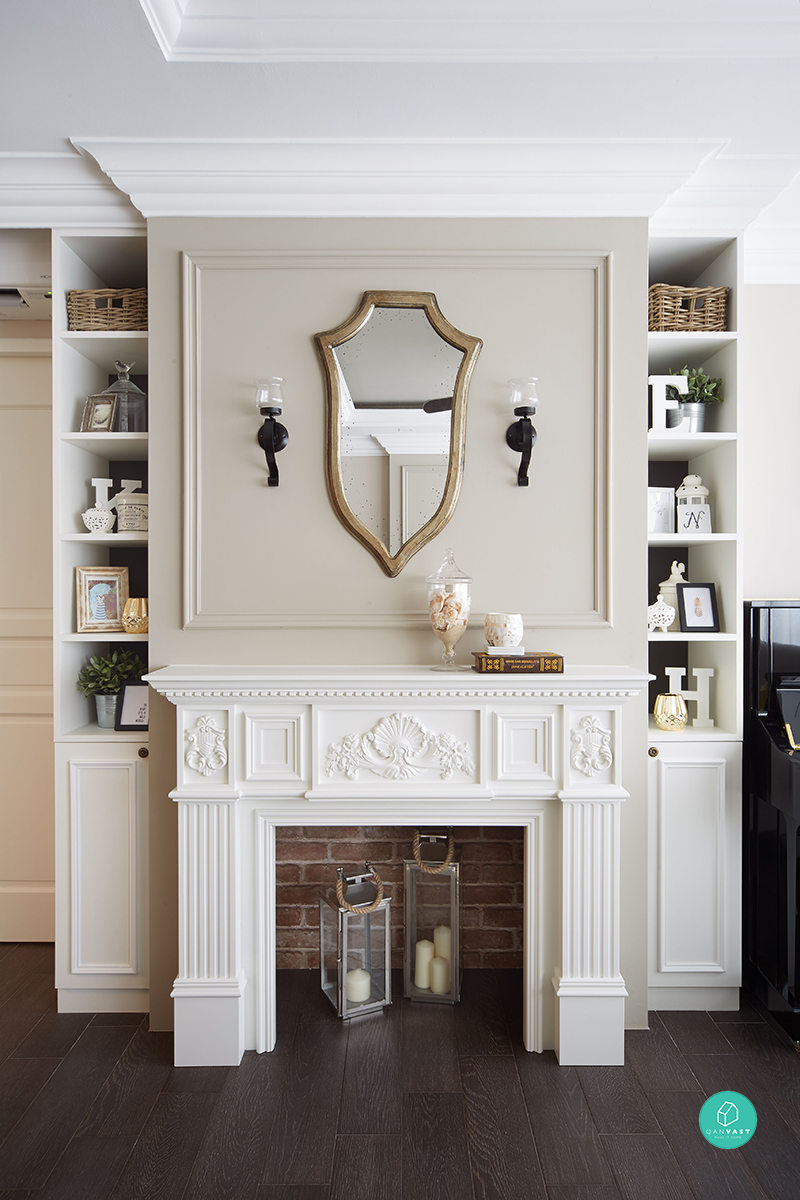 Interior Designer: Black N White House
Take cue from this design which incorporated the quintessential white column surrounding a brick wall feature, with two elegant candleholders for "fire" exudes a warm, homely glow and creates a cosy atmosphere, adding to the landed look.
2. Bay Window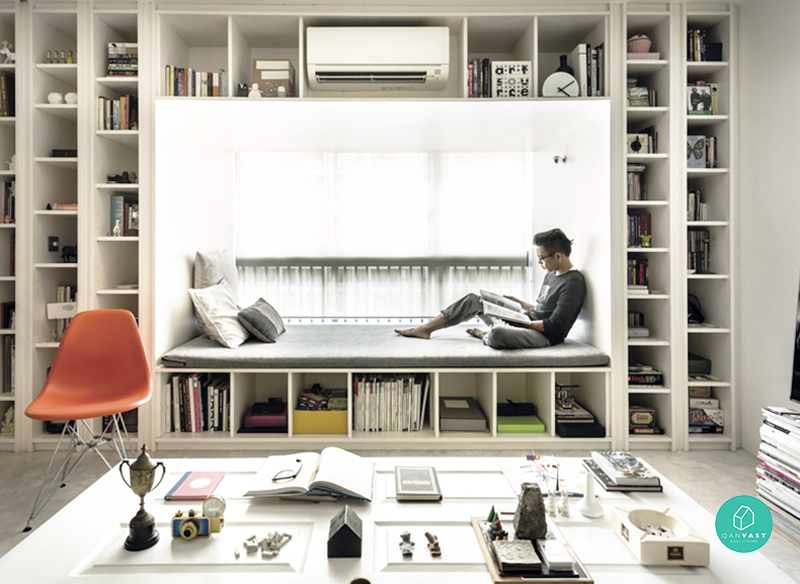 Interior Designer: UPSTAIRS_
Having a faux bay window is not only great for lounging on lazy Sunday mornings in, but also creates additional storage space underneath that will come in handy, especially with homes getting smaller. The finishing touch? Light day curtains for a breezy effect. This is a landed look we won't pass up on!
3. Onsen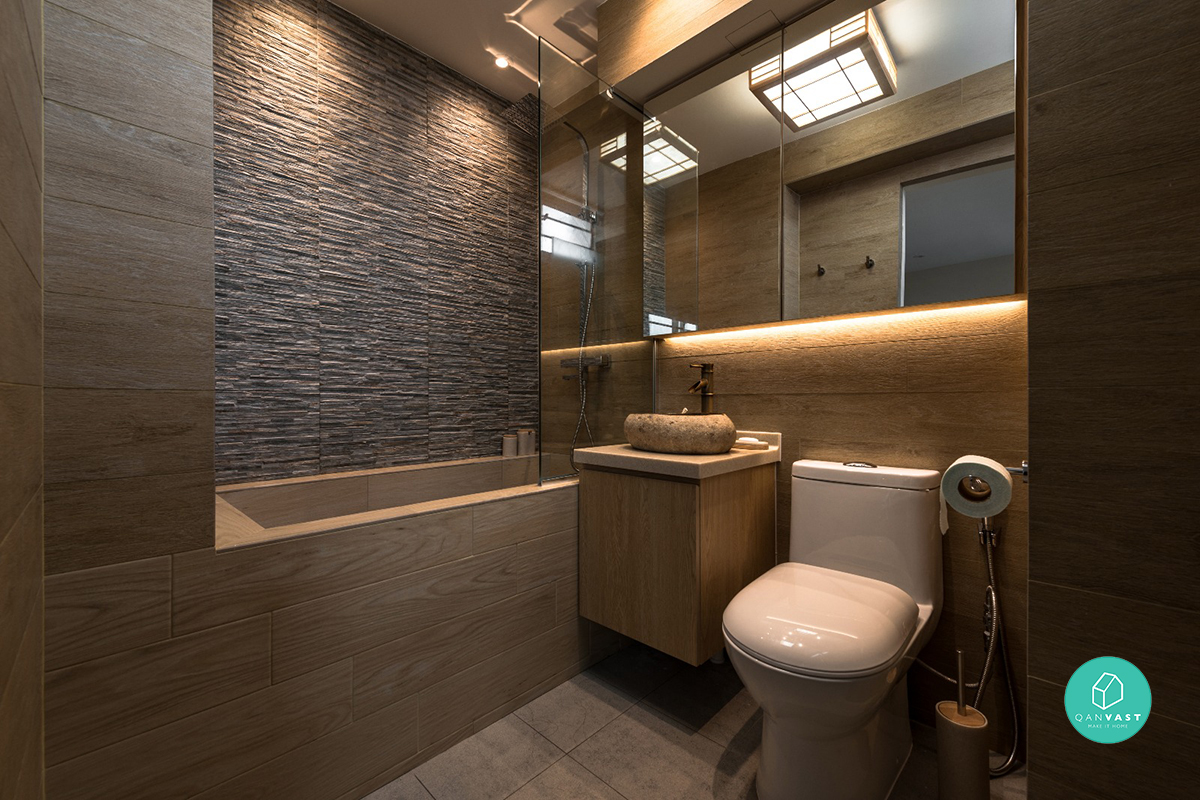 Interior Designer: Mr Shopper Studio
Imagine enjoying a spa-like experience every day! This completely peaceful environment will immediately relax and calm down your senses – your home should be a place for rejuvenation.
4. Outdoor Shower
Interior Designer: Prozfile
Enjoy the feeling of an al fresco shower right at home – while still maintaining your privacy! The key to getting it just right is opting for the right materials like wooden planks and cement tiles with a natural look to help recreate that outdoor atmosphere. Lots of natural light is a plus for an even more outdoorsy experience.
5. Roman Columns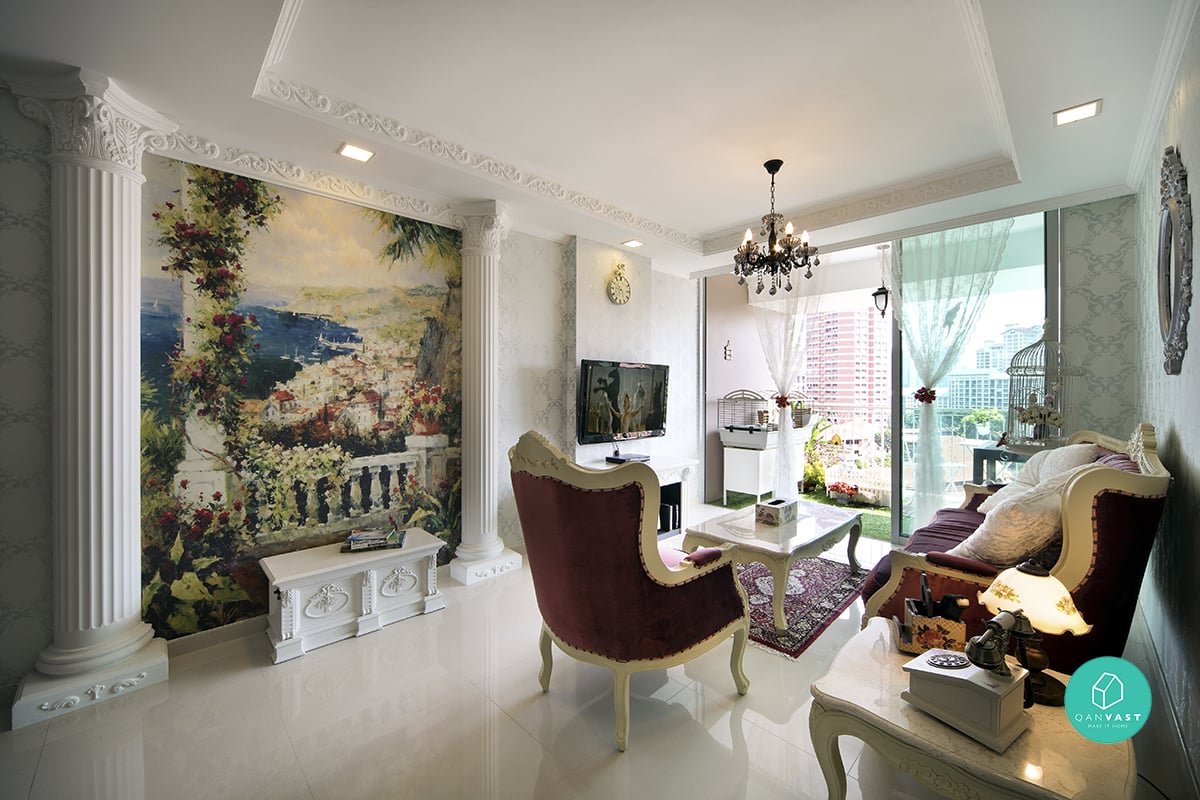 Interior Designer: Vegas Interior Design
Nothing imbues your home with grandeur quite like having columns in your home. With faux Roman columns that come complete with a Renaissance-inspired painting and plush furniture, we're loving this over-the-top landed look!
6.Wainscoting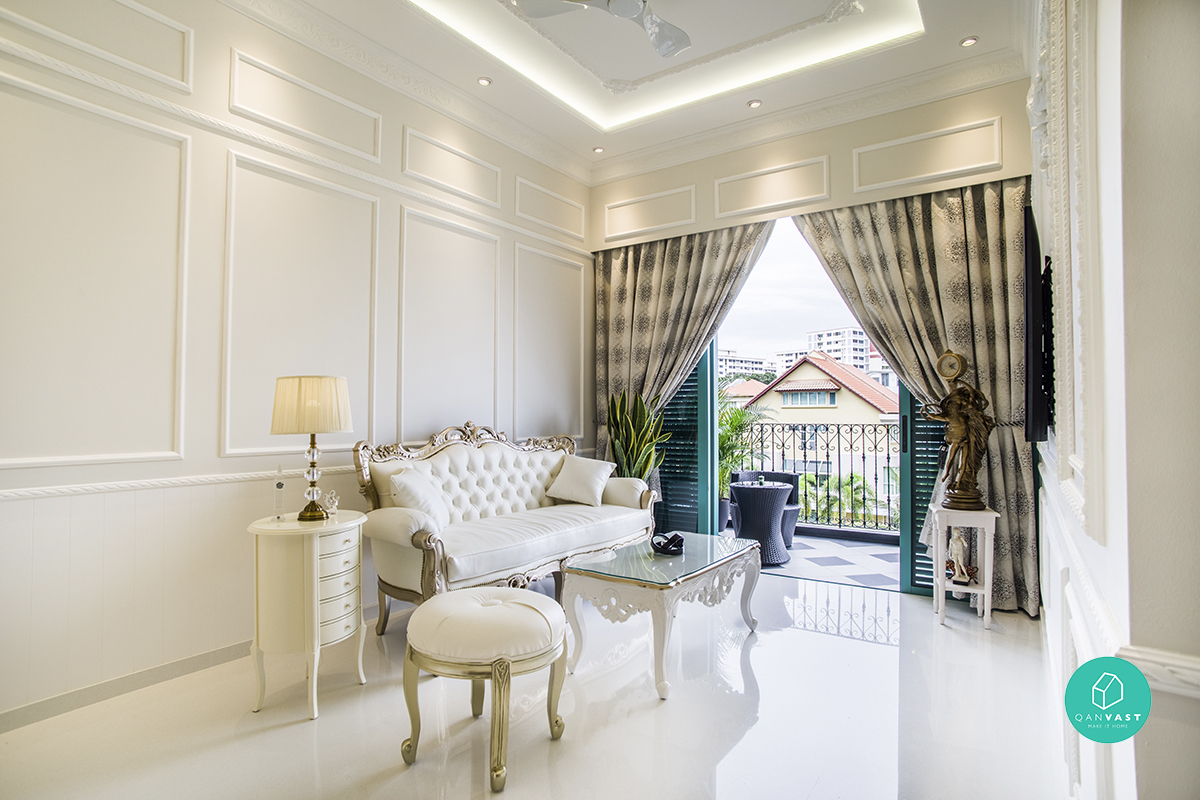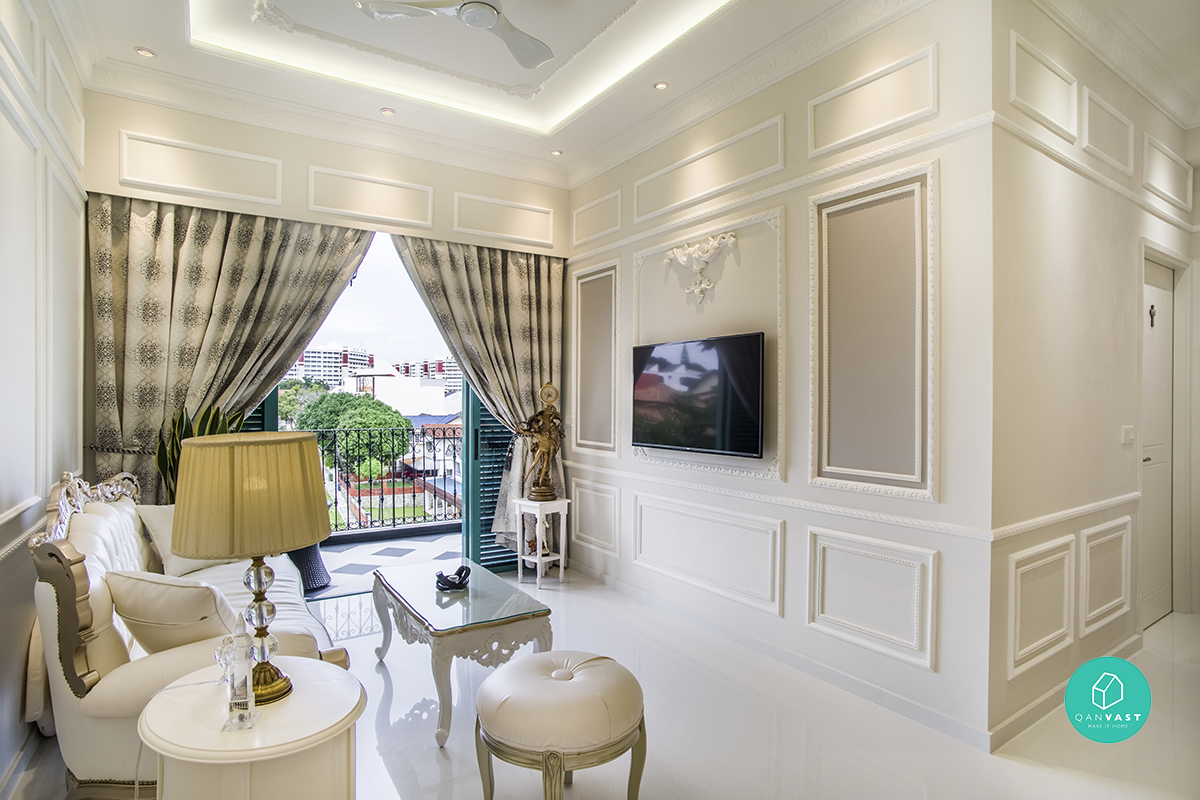 Interior Designer: Urban Habitat
Wainscoting is perfect for injecting a refined charm into your space. Apply this feature throughout your home in a variety of styles so that each room stands out. It's a simple yet effective way to faux that upper-class appeal!
7. Arches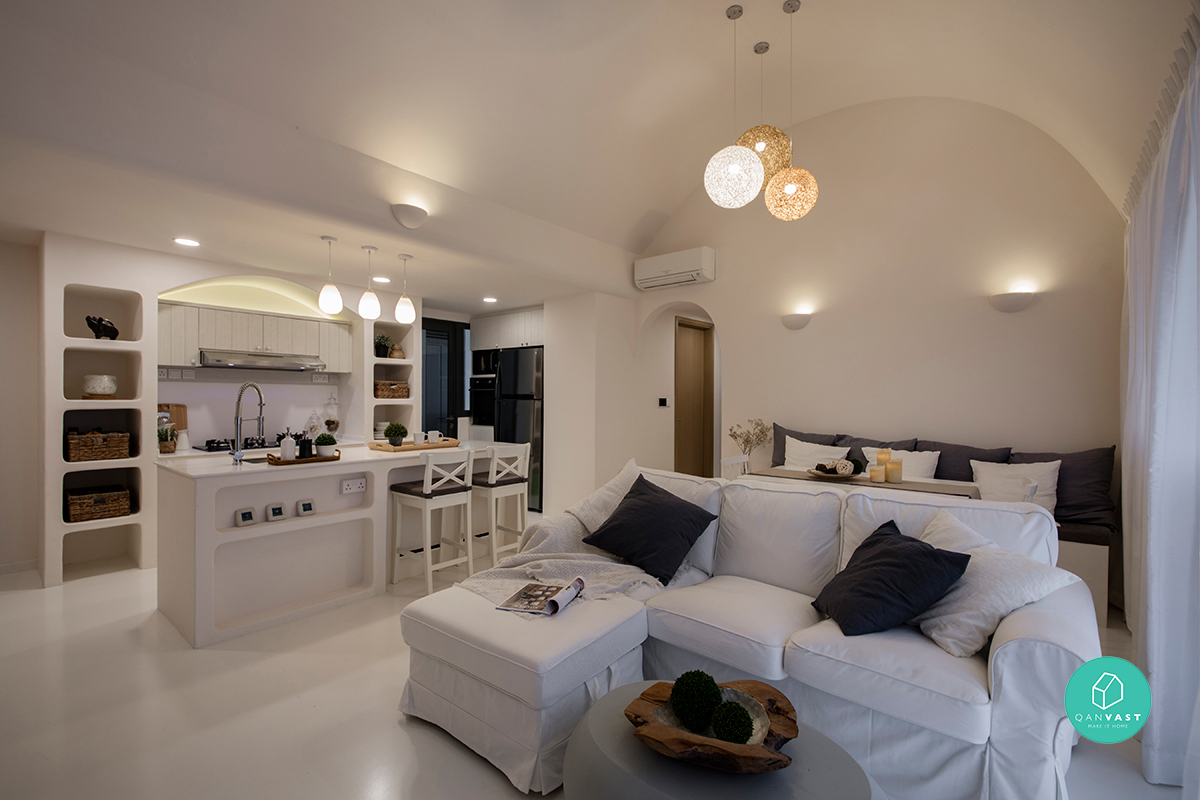 Interior Designer: Edge Interior
Here's another feature you don't see everyday. Incorporating arches into your home's design will definitely make it more striking and instantly transform your space, conjuring up images of medieval castles, or the caves of Santorini.
8. Wooden beams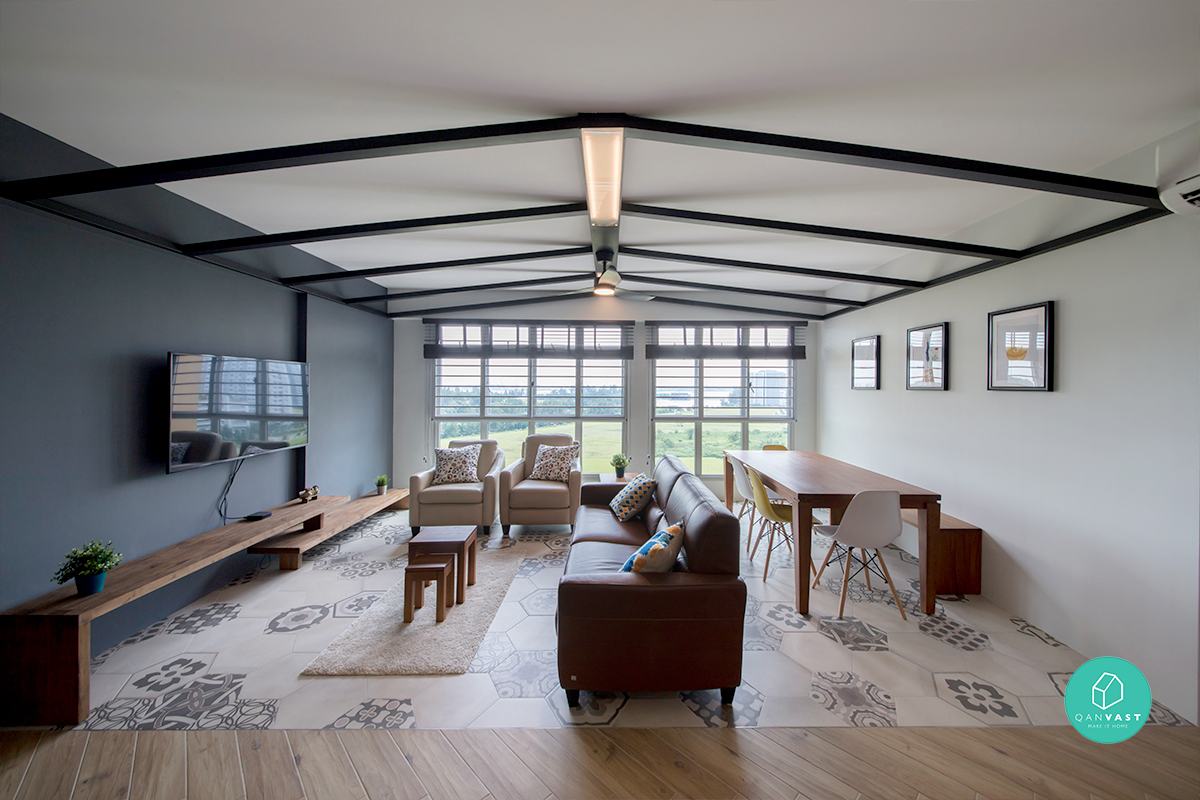 Interior Designer: Edge Interior
Interior Designer: M3 Studio
Wooden beams are an architectural feature and decorative element that's perfect for replicating a colonial style or the feel of loft living. Darker wood lends to a more contemporary vibe while a lighter grain with a distressed texture imbues a rustic appeal. A true testament of how you can incorporate a landed look in an HDB flat.
This article was contributed by Qanvast, a local interior design platform for homeowners passionate about their home design. Download the free app to get inspired by thousands of local home ideas and connect with interior designers.
If you found this article useful, 99.co recommends 4-Room HDB Designs That Aren't Your Cookie-Cutter Home and 9 major advantages to HDB's open kitchen concept.
Find the home of your dreams today at Singapore's largest property portal 99.co!