Good news to all homeowners to be; the final HDB Built-to-Order (BTO) sales exercise of 2018 features a total of FIVE locations to choose from (there were only two locations in the previous exercise). The sites this time round are Sembawang, Sengkang, Yishun, Tampines and Tengah. In Part 1 of our analysis, we examine the pros and cons of the Nov 18 BTO launch projects in Sembawang, Sengkang, and Yishun. If you want to read about the Tampines and Tengah BTO sites, access the article here.
How to apply: Go to the HDB BTO November 2018 Sales Launch official website. Applications are open till 19 November 2018, 11:59pm, and you can apply online at any time till then. Successful applicants will be determined by a computer ballot, and not on a first-come, first-served basis.
Nov 2018 BTO Launch: Sembawang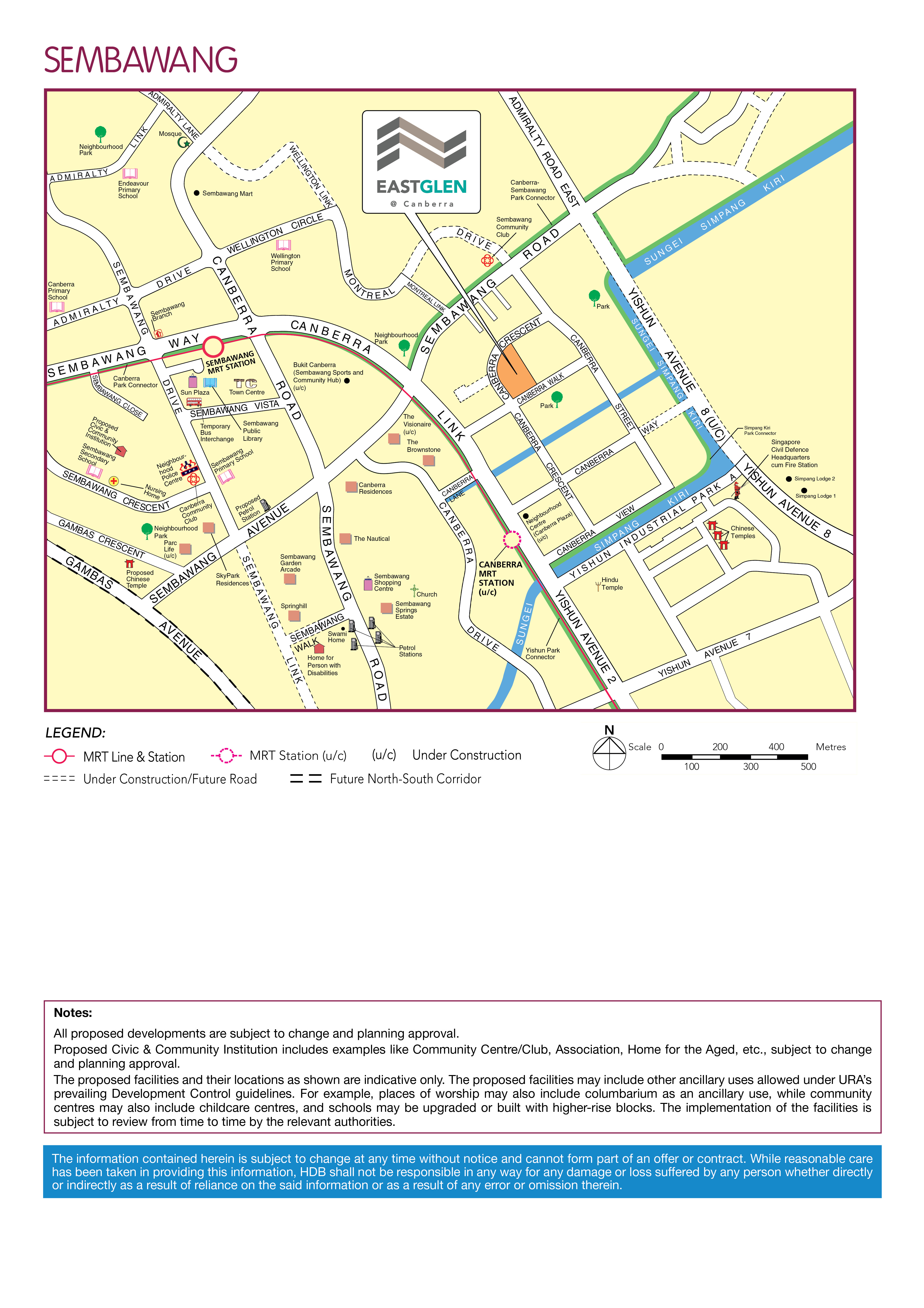 Project name: EastGlen @ Canberra
Total number of units: 310
Available unit types: 3-room, 4-room, 5-room
Expected date of completion: 4Q 2020
Location Brief: Located in the up-and-coming, compactly-sized Canberra district in Sembawang town, this BTO plot is one of the most-talked about of the Nov 18 launch. Our previous article waxed lyrical about the exciting ongoing developments in the area that can possibly translate into medium-term value appreciation and upside for successful applicants of this BTO.
That being said, we think HDB's has definitely factored Canberra's upcoming developments into the pricing of this BTO launch. Note that the last BTO for Canberra, back in Aug 2016, had 4-room flats going for a minimum of $185k including grants. For this Nov 18 BTO launch in Canberra, 4-room units have been priced from a minimum of $191k after factoring in grants. That's a 3.24% increase.
Incidentally, Sembawang has been the 4th most popular HDB town, in terms of sales transactions vs total no. of units in the estate, in 3Q 2018. Our observation is that buyers are looking to reap the advantages of the upcoming Woodlands-Johor rapid rail connection are opting for newer flats in Sembawang instead of older flats in Woodlands.
So, if you're interested in the area and didn't get a favourable queue number in this BTO, it could be well worth considering resale flats in Sembawang.
Pros:
A range of amenities within walking distance that'll be ready by the time this project is complete (see article on Canberra)

Cheaper than the Yishun BTO launch but way more accessible

A recreational hotspot in the making (Bukit Canberra, Sembawang Hot Springs Park)

Estate is compact and unlikely to overcrowd as it matures

Fast completion; less than two years to estimated completion date in 4Q2020
Cons:
Few units (only 310), low odds of success; likely to be a few times oversubscribed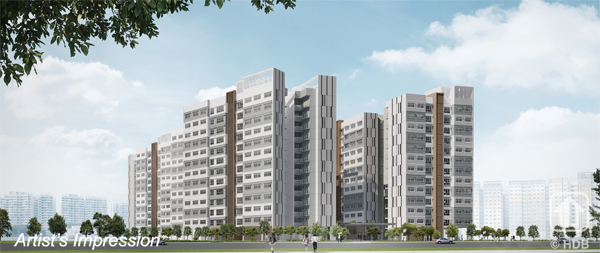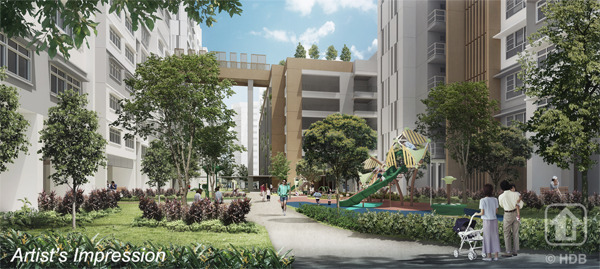 Indicative price range (excluding grants):
3-room: $165,000 – $204,000
4-room: $251,000 – $304,000
5-room: $327,000 – $391,000
Other things to note: There have been several BTO projects launched in this area previously, and many of these projects came away with leftover balance units after their launches. If you're keen to stay in this area, another option might be to apply for a Sale Of Balance flat in Sembawang. (You'll probably pay a little more than if you were to get a BTO, but you'll be able to move in earlier.)
Nov 2018 BTO Launch: Sengkang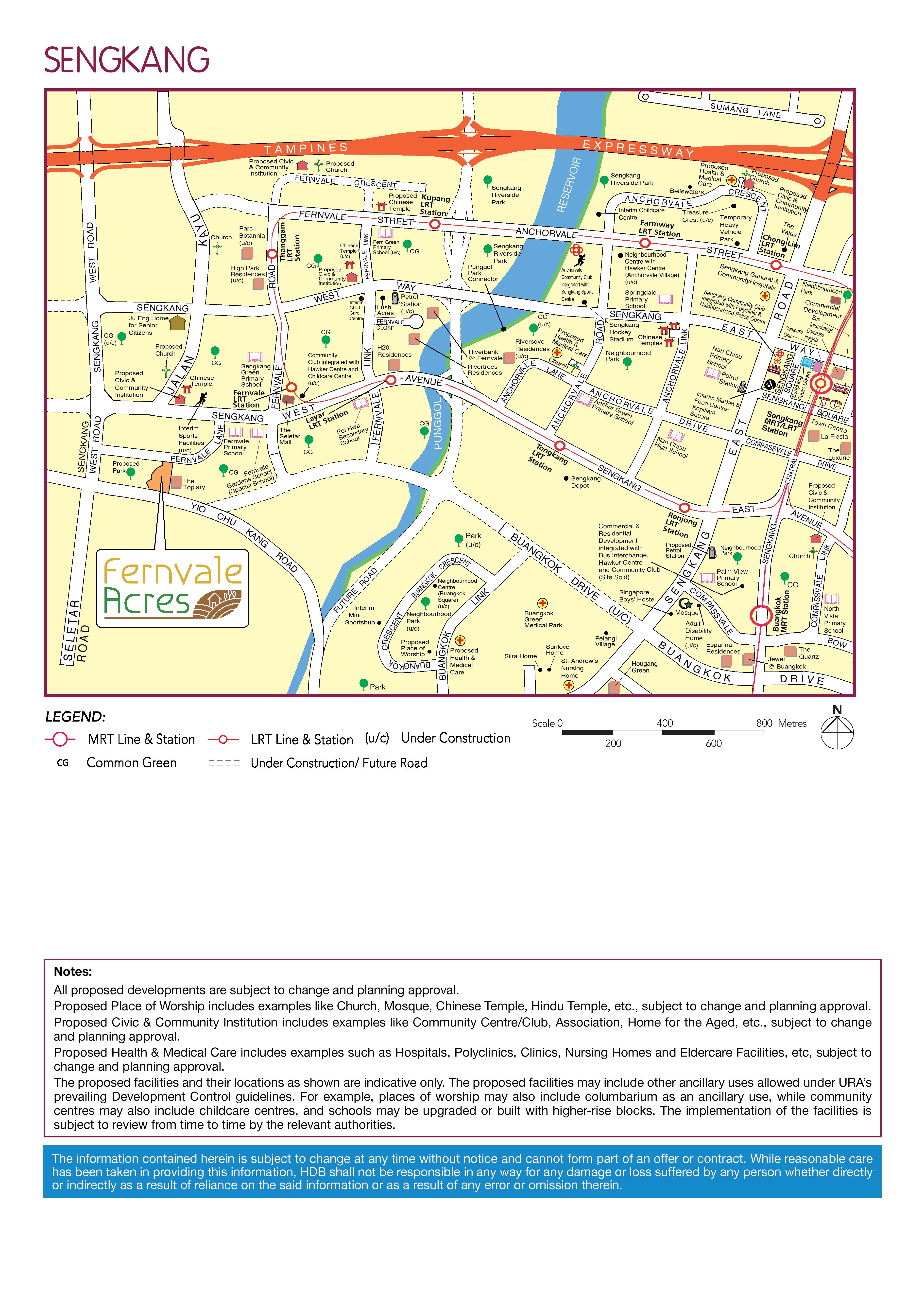 Project name: Fernvale Acres
Total number of units: 330
Available unit types: 4-room, 5-room
Expected date of completion: 1Q 2021
Location Brief: For the longest time ever, the average Singaporean's frame of reference when it came to Sengkang was "it's near Punggol, but it's not Punggol". That said, it's now Sengkang's time to shine – the neighbourhood has a recently refurbished mall (Compass One), a newly built hospital (Sengkang General Hospital), and a 2,500 square metre "mega pre-school" by NTUC First Campus.
Unfortunately, for all the amenities Sengkang town offers, this BTO plot is located in the fringes of the estate and about half an hour away from the action via LRT. As was the case with the past few launches around this area, it's more convenient for residents of Fernvale Acres to get to Serangoon town centre/MRT by bus than to Sengkang town centre/MRT.
That said, living away from the action has its perks. If you're lucky enough to get a good ballot number for this project, note that the higher floors in the southernmost stacks will get to enjoy unblocked views across Seletar Hills landed housing estate, although they could also be exposed to road noise from traffic along Yio Chu Kang Road.
And given it's slightly out-of-the-way location, the good news for residents is the presence of shops and a Cold Storage supermarket across the road at GreenwichV. If you want to enjoy the benefits of living closer to Sengkang Central, such as greater school choice and proximity to the Sengkang General Hospital, consider these well-priced HDB resale flats instead.
Pros:
A supermarket, albeit a more expensive one, and F&B establishments across the road at Greenwich V

Comprehensive amenities at Fernvale LRT station, including Seletar Mall and community club with hawker centre (a 10 minute walk away)

More tranquil and peaceful that the rest of Sengkang

Permanently unblocked views for certain stacks

Easy access to Central Expressway (CTE) and Seletar Expressway (SLE)
Cons:
Somewhat inaccessible by public transport

Few units (only 330), lower odds of success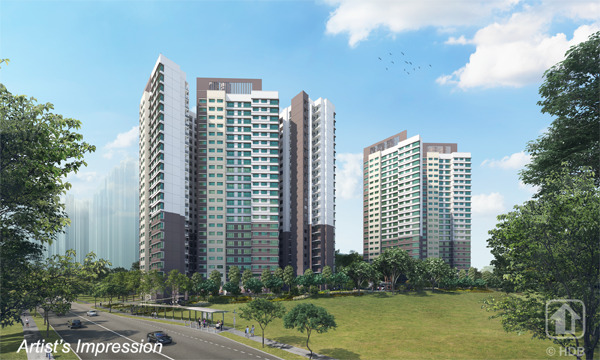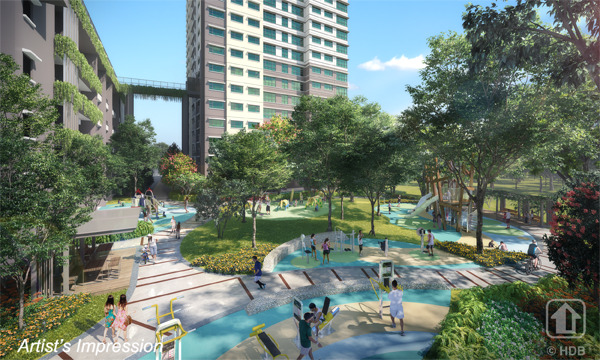 Indicative price range (excluding grants):
4-room: $270,000 – $353,000
5-room: $366,000 – $438,000
Other things to note: There are two primary schools, Fernvale Primary and Sengkang Green Primary, within 1km and walking distance of the Nov 18 Sengkang BTO site. Sengkang will also feature once again in the next BTO exercise in Feb 2019, with more units (930 in total) and more unit types to choose from. The location for this will be more accessible to and from Sengkang town centre.
Nov 2018 BTO Launch: Yishun
Project name: Melody Spring @ Yishun*
Total number of units: 456
Available unit types: 3-room, 4-room, 5-room
Expected date of completion: 4Q 2020
*This is the second, smaller phase of the BTO project first launched in Aug 2018. The first phase saw 570 units launched.
Location Brief: This Yishun BTO project is pretty similar to the Sengkang project, in that the neighbourhood is located on the fringes of a well-developed estate (even though it's classified as a non-mature estate). Residents may find it inconvenient to enjoy the amenities of that estate simply because of the distance from the respective town centres.
In fact, we'd say that accessibility is even more of an issue with this Yishun BTO project. The upcoming flats here are located at the start of Yishun Dam at Lower Seletar Reservoir, which is… pretty far away from civilisation, to put it nicely.
Comparing the Yishun BTO to its fellow northern BTO project at Canberra, it's also illogical that this is BTO launch is priced more expensively. Consider this, it's a skull-numbing 1 hour 31 minutes commute from Melody Spring @ Yishun to Raffles Place MRT in the CBD. In contrast, residents of EastGlen @ Canberra will need just 50 minutes to reach the same destination.
Given the location drawbacks of this BTO project, it would be a grave mistake not to consider more convenient, just as affordably-priced HDB resale alternatives elsewhere in Yishun. Never mind a shorter remaining lease, an extra hour of commute daily amounts to 15 days in a year and, mind you, time is money.
Pros:
High chance of getting a unit, because of its lack of popularity
Every bit of peace, quiet and solitude you can ask for
Fast completion; less than two years to estimated completion date in 4Q2020
Cons:
Bad value for money, especially considering the lower pricing for the Sembawang BTO project

Saying goodbye to civilisation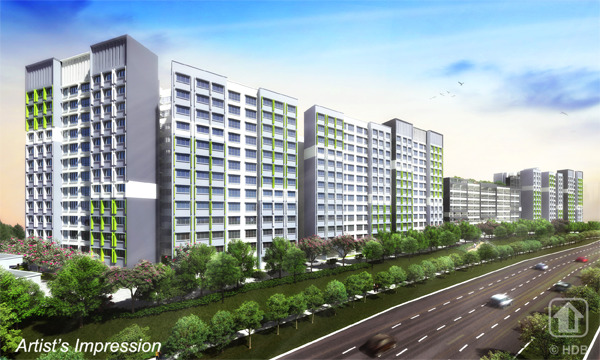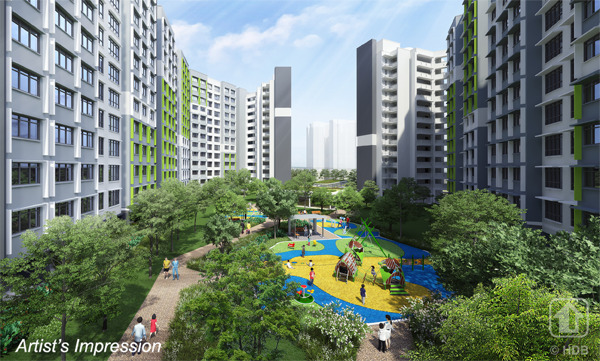 Indicative price range (excluding grants):
3-room: $170,000 – $200,000
4-room: $259,000 – $304,000
5-room: $346,000 – $393,000
Other things to note: If you're intent on applying for the Nov 18 Yishun BTO project, make sure you're prepared to own a car and drive everywhere as we think that even taxi and Grab drivers would be inclined to give this place a miss.
Read Part 2 of our BTO analysis on Tampines and Tengah here.
Want to find out about HDB BTO grants for couples? Read this article.
Looking for a property? Find your dream home today at Singapore's largest property portal 99.co!