We'll always have a soft spot for the iconic dragon-shaped playground located at Toa Payoh Lorong 6, and the kitschy clock-themed playground at Bishan Street 13. That having been said, we're highly impressed with these 6 new thematic playgrounds that have quietly sprung up in our housing estates over the past few years. HDB, you've really outdone yourself!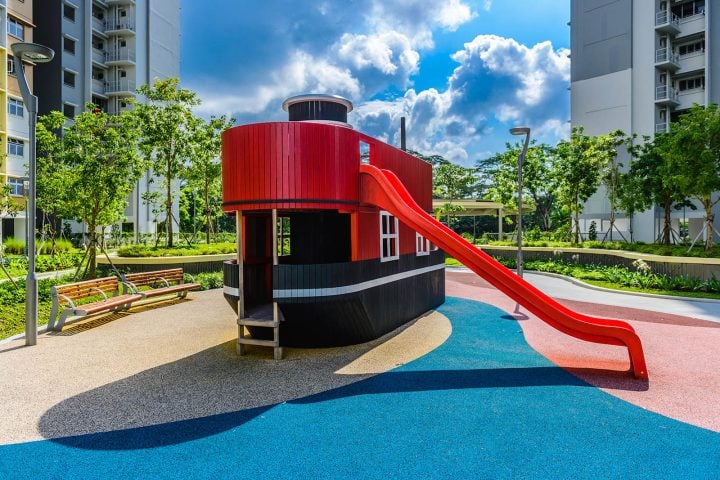 (Credits)
Sembawang used to be a naval base with plenty of bustling shipyards, and the nautical-themed playground at [email protected] pays homage to that. The double-decker ship is an obvious reference, but the blue and brown rubber flooring (which resembles the sea and shore!) also gives a subtle nod to Sembawang's past.
#2: Keat Hong Garden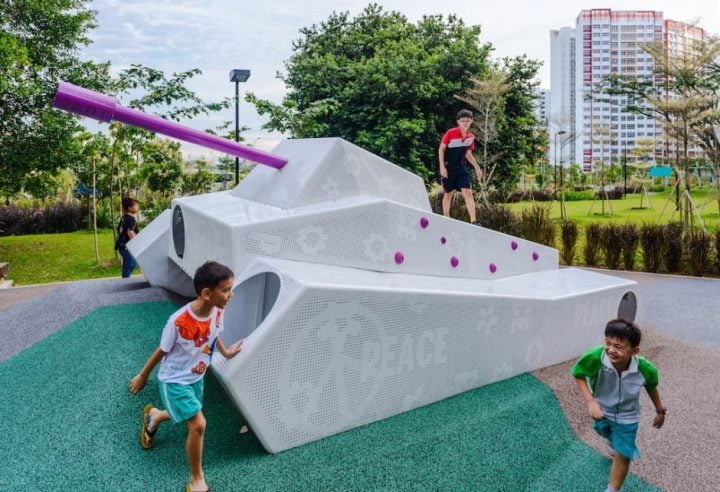 (Credits)
Keat Hong estate used to be thronged with military camps, which is why HDB's built not just one, but two military-themed playgrounds in Keat Hong estate. The first one, at Keat Hong Garden, comes outfitted with a mini obstacle course, a military tank with climbing mat, and camo-coloured flooring.
#3: Keat Hong Mirage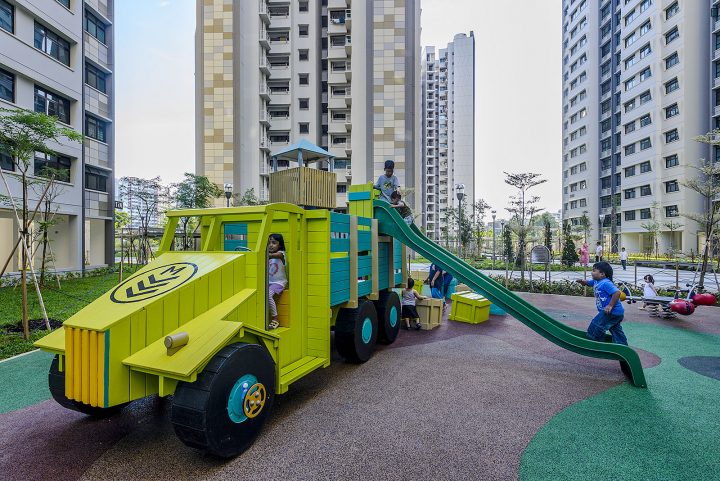 (Credits)
You can find the estate's second military-themed playground over at Keat Hong Mirage. Apart from the army truck pictured above, this playground also features "fallen" crates and a watch tower complete with fireman pole.
#4: Compassvale Cape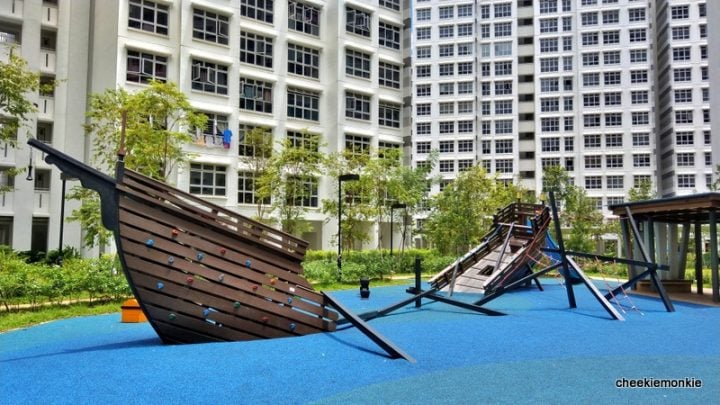 (Credits)
Sengkang used to be a fishing village, and back when the first HDB flats were built in this area, the local newspapers dubbed the neighbourhood 'Town of the Seafarer". Running in the same vein, this playground at Compassvale Cape features a "sunken" ship, a shark-shaped rocking chair and a seesaw shaped like an octopus!
#5: Woodlands Glen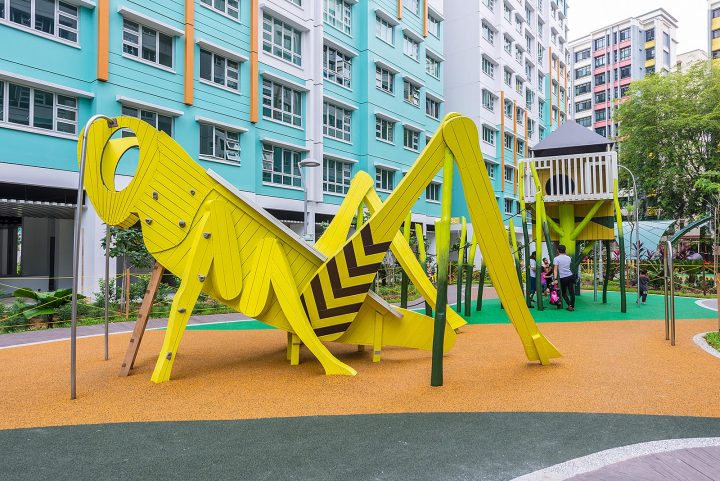 (Credits)
Apparently, Woodlands used to give the appearance of a "heavily-wooded area" when viewed from Johor, which is how its name came about. HDB also notes that Woodlands was (back then!) rich in biodiversity, and "home to many common insects". It's only fitting, then, that this playground at Woodlands Glen features a giant grasshopper, a giant ant with a slide, and a tree house with a viewing deck.
#6: Toa Payoh Crest
Toa Payoh might be a highly desired neighbourhood today, but it used to be little more than a large, swampy area. In referencing this, the playground at Toa Payoh Crest comes with raised mounds resembling stepping stones, and climbing ropes leading to tunnel slides.
If you found this article helpful, 99.co recommends These 9 neighbourhoods are hotspots for million-dollar HDB flats and HDB flat designs through the decades: then vs now.
Find the home of your dreams today at Singapore's largest property portal 99.co!