Dear Heng Swee Keat, we all broke a sweat for you on Nomination Day. We know it was a last-minute decision for you to contest East Coast GRC, so understandably you were feeling a little underprepared for your speech. Please don't blame yourself (or the opposition), because we have prepared a proper East Coast Plan for you, one that does not require you to repeat the words 'East Coast' six times in 30 seconds, okay?
Now before you go walkabout and talk to the residents about the East Coast Plan, here's what you need to know about it. There are three key locations for potential developments in East Coast GRC that we've already mapped out, thanks to the URA Master Plan which was approved by your buddy Liang Popo Lawrence Wong.
If you're still getting your bearings around your new constituency, just remember that East Coast GRC is actually 70% Bedok, 10% Tampines, 100% of Changi and only a sprinkle of East Coast. So please please pleeeease don't keep repeating East Coast so much when you talk to residents ok? Here's the three key areas to note:
'East Coast Plan' Areas #1: Tampines West

Bro, you should know this place right? It's right next to your old stomping ground.
As you can see, the entire area is still undeveloped. There's zero housing. That running track belonged the Reformative Training Centre, which used to house 14- to 21-year-old males who broke the law and kena sentenced to 'jail time'. There were also some staff quarters for the Singapore Prison Service. If you recall, we moved everything next to Changi Prison a few years back. Easier to handle.
Anyway, the HDB has taken over the land, and this will be a new housing precinct that can accommodate more than 5,000 residential units. We're building up the area because the Tampines West MRT station supports this new resident capacity. To do that we're gonna straighten and realign the old road here, get rid of the old name 'Jalan Lembah Bedok' entirely and replace it with really cool names like 'Tampines Street 94' and 'Tampines Street 96'.
You know, 'lembah' is 'valley' in Malay and it's a road that's been around long before Singapore's independence, if you look at the old maps. But just to repeat we're not keeping the name. We are very selective as to how we define heritage. (Besides, I've heard that there's an internal competition at URA to see who can get to "Tampines Street 100" first.)
Back to the main point: de-ve-lop-ment. A 1,070-unit BTO project is under way and will be launched in August this year. We'll also throw in a bunch of amenities so people will want to live here. Eventually there'll be a commercial-residential mixed-use development on the plot of land nearest to Tampines West MRT Station, facing your old GRC, so you can put that on your CV.
'East Coast Plan' Area #2: Bedok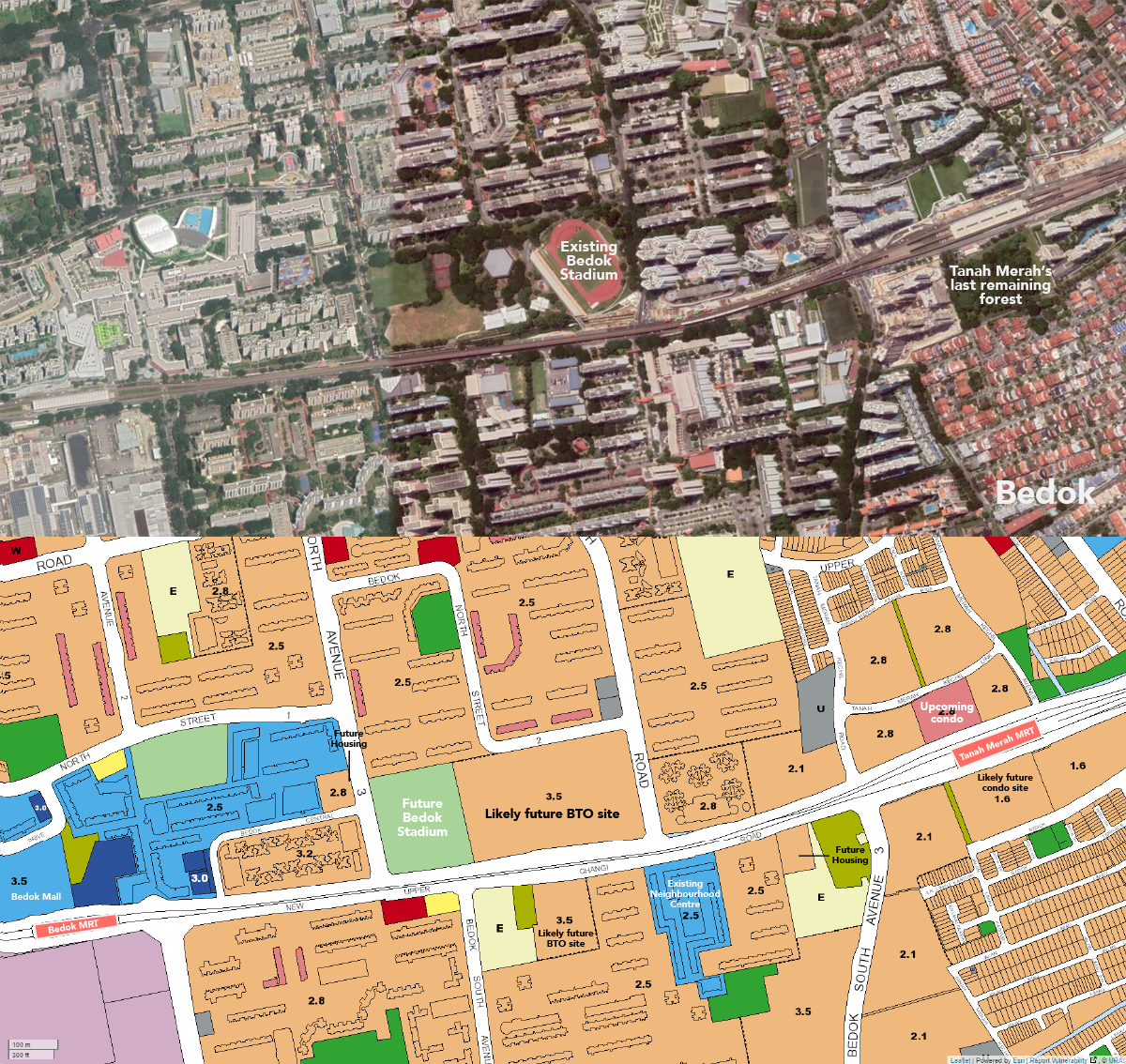 PAP has done a great deal of good at Bedok over the past decade. Back in 2010, Bedok didn't have a single air-conditioned shopping mall (now it has three), and the former hawker centre next to the old bus interchange was so hot that it was rumoured that the goreng pisang could fry itself.
Today, Bedok Town Centre is a showpiece of PAP's magnificent governance and town management, judging by the snaking queues at Koi and Haidilao even during Phase 2.
Also, there's [email protected], which is an impressive seven-storey integrated (we love this word) community hub housing a rooftop tennis centre and swimming complex, together with the Bedok Public Library, sports halls, function and activity rooms, shops, dining outlets, a cooking studio, a polyclinic and an arcade.
This is also an ideal location for your walkabouts/photo ops, since this is one of the crowning achievements of Bedok town over the last five-year term.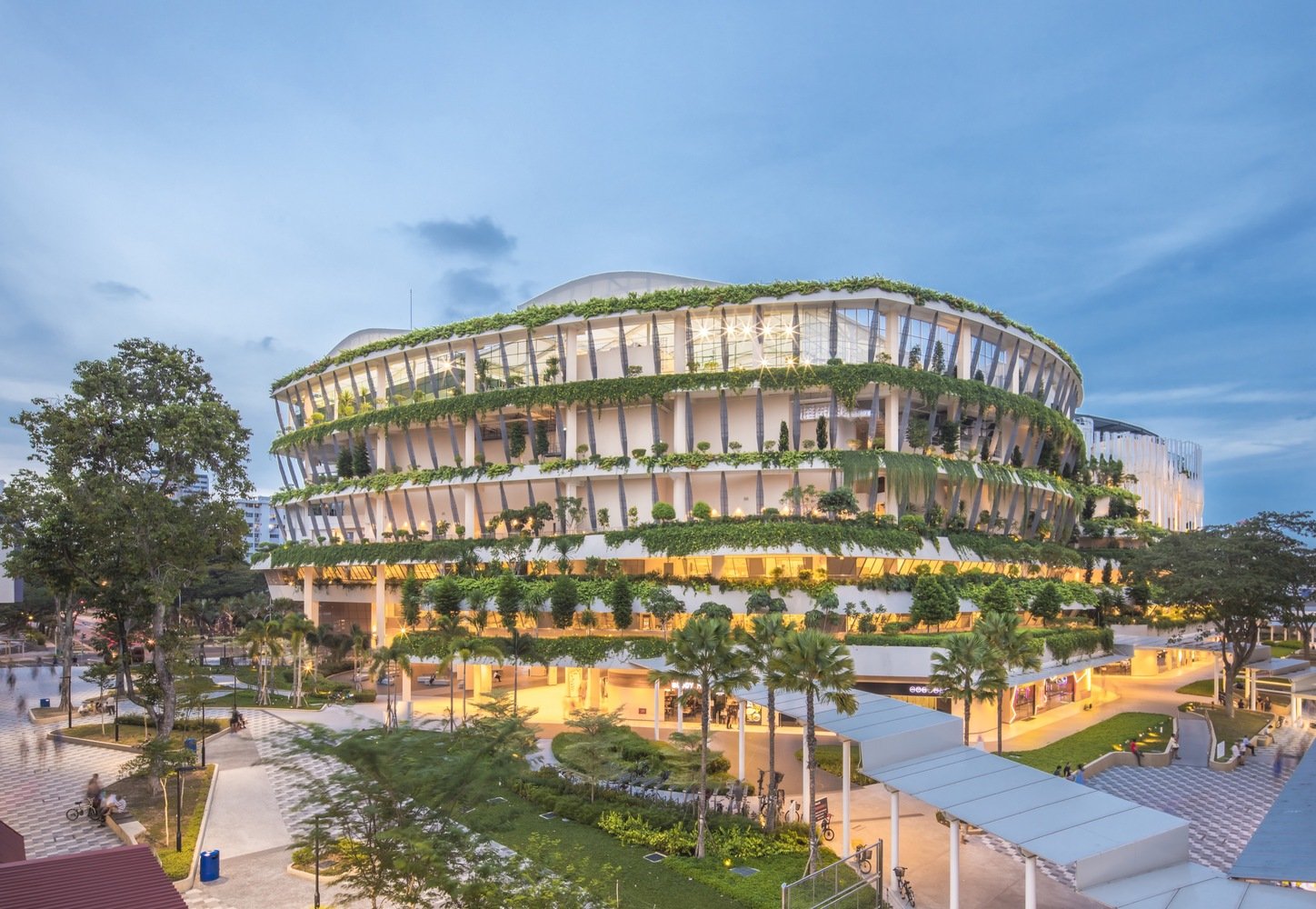 Now here's the exciting bit: For the next five years, Bedok can potentially have another flagship project in store.
You see, the existing Bedok Stadium was built way back in 1982 and is ageing quite badly (like Lawrence Wong after a couple of Covid-19 media conferences). The stadium, once part of a cluster of sports facilities, now stands alone because all the others have moved to [email protected]
Good thing that the URA planned ahead. A rectangular plot of land on the site of the former Bedok swimming complex has been earmarked on the Master Plan. This will be the perfect site for a gleaming new Bedok Stadium.
The stadium redevelopment, which will likely incorporate retail and dining outlets, will also help to 'extend' Bedok Town Centre and draw foot traffic eastwards. Some people might even end up watching an S-League match. (We're kidding—they probably won't.)
Another great thing about shifting the stadium is that this will be the final move to free up land for new housing in this part of Bedok. You can see this by comparing the satellite image with the Master Plan map.
A smaller plot opposite, currently used as the holding site for a primary school, can also be turned into high-rise BTO flats.
Also allow us to draw your attention to Tanah Merah. The URA has recently put up a site for tender (shown as pink on the right hand side of the map above) for the development of a condo within what is predominantly a private housing estate.
After this tender, there'll be just one remaining piece of land at Tanah Merah that still hasn't been turned into a condo. This area, indicated on the map, remains a lush and dense jungle.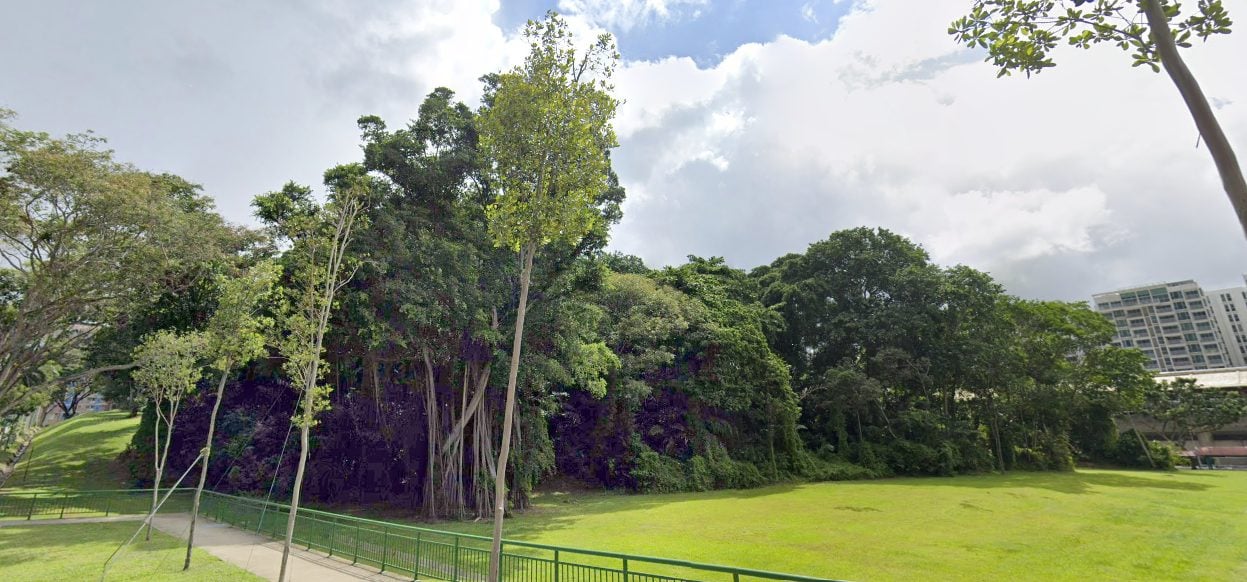 But at the URA, there have long been plans to replace Tanah Merah's last bastion of nature with, you guessed it—a condo. Any traces of original forest will disappear forever. This is predestined in the story of Singapore, for anything not officially designated a Park or a Nature Reserve.
So, Heng, this is just a heads-up for you. You might need to deal with some form of, ahem, opposition from organisations such as Nature Society (Singapore), who were vocal when we tried to develop areas such as Biddadari, Bukit Brown and most recently Upper Thomson.
You know the drill with activists. Things will still fall into place. For us, we mean. Not so much for the critically endangered Sunda pangolin, lol.
'East Coast Plan' Area #3: Bayshore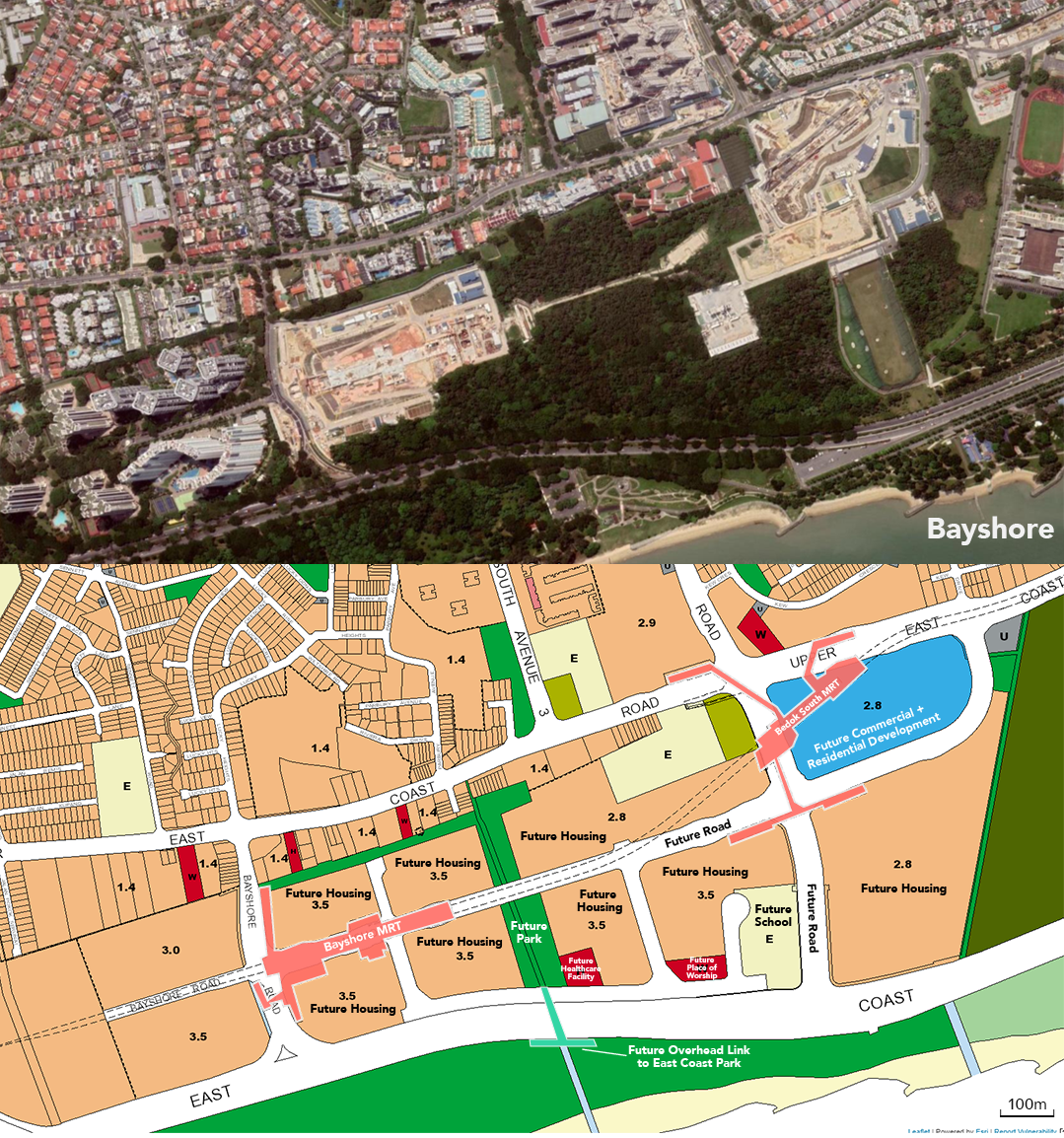 Bro, I've saved the best of the East Coast Plan for last. How often do we get the chance to build an entire precinct from scratch? And a highly profitable one at that?
Presenting Bayshore: roughly 60 hectares of undeveloped land we've reclaimed from the sea in the 1970s. Under your charge at East Coast GRC, this area is set to become a model lifestyle-and-residential precinct that will make all opposition voters repent.
We've already drawn up some concrete ideas for you to show voters, such as a kilometre-long "main street" lined with hip architecture, shops, cafes, grocery stores and facilities for the elderly. (Do not forget to mention the facilities for the elderly.)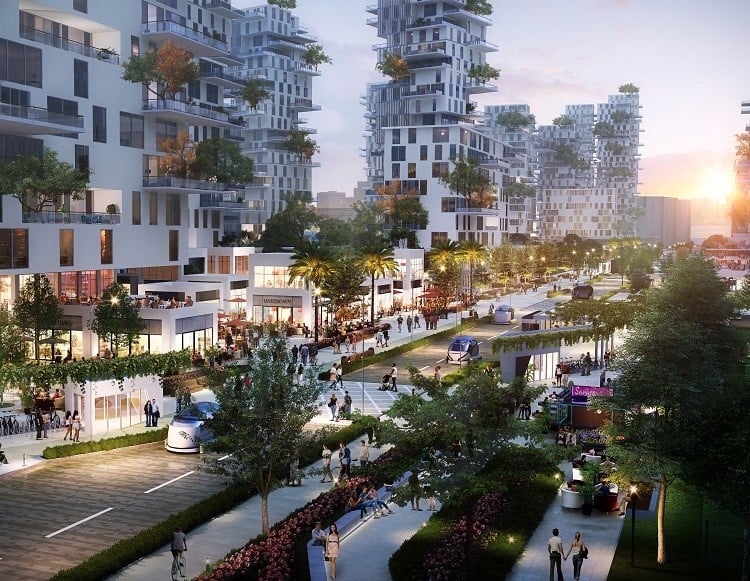 Each end of Bayshore's main street will have an MRT station, which is Bayshore and Bedok South on the upcoming Thomson-East Coast Line (TEL). Singaporeans love new MRT stations. That and abbreviations.
We'll also go car-lite in Bayshore, in line with our government's low-carbon blueprint, so this neighbourhood will be super pedestrian-friendly.
On top of that, we (hired ang-moh architects to) envision a landscaped network of community courtyard spaces that lead to a 'central' park at the main street's midpoint. The park connects directly to East Coast Park via a landscaped bridge over ECP for pedestrians and cyclists.
(Sidenote: Please don't repeat the word landscaped too many times in quick succession in front of voters.)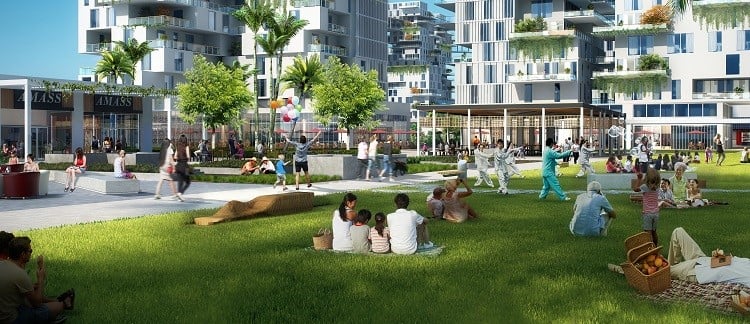 At Bedok South MRT station, there'll also be a large scale commercial and residential development, which will give mall-loving locals a more familiar focal point to gravitate towards.
Now here's probably the most important point of the entire Bayshore pitch: the homes. We have, in a very politically correct manner, stated that 6,000 out of the 12,500 residential units in Bayshore will consist of HDB flats. That's just under half of the total, which you must admit is already very good for a location a$ prime a$ thi$.
Currently, out of the 8.6km of East Coast stretching from Bayshore in your new GRC all the way to Tanjong Rhu in Mountbatten SMC, only 1.3km of it is populated by HDB flats. Those are the ones over at Marine Parade, which has about 7,863 units. We've not built any HDB flats along the East Coast, on such a scale, since the mid-1970s.
So, go ahead and tell em: Vote for the PAP, and you'll stand a chance to live in a brand new Bayshore HDB with stunning sea views. How's this for an East Coast Plan?
Is this good enough a East Coast Plan for Heng Swee Keat? Vote via our comments section below.
If you enjoyed this article, 99.co recommends Is the Greater Southern Waterfront just election-speak? and 5 crazy things that would happen if condo managements ruled Singapore
Looking for a property? Find your dream home on Singapore's most intelligent property search portal 99.co!