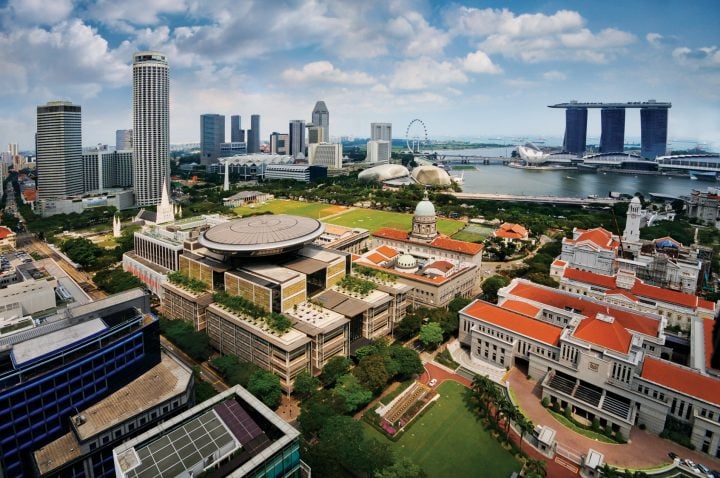 (Credits)
For many Singaporeans, renting isn't an option. We can't bear to spend a good fraction of our monthly salaries on paying rent… so most of us tend to live with our folks till we get married and move out (or amass enough savings to buy our own property). But here's the thing: we've been seeing a weak rental market in Singapore for the past few years, and as it turns out, it actually isn't all that expensive to rent an apartment in Singapore anymore.
More specifically, Singapore was once ranked 4th on ECA International's list of most expensive location for rental accommodation in Asia – that was back in 2016. In 2017, we were bumped down to 7th place. This year, we're ranked 8th, behind Hong Kong, Tokyo, Shanghai, Seoul, Mumbai, Beijing and Yokohama.
According to ECA International, rental prices for an unfurnished, mid-market, three-bedroom apartment in areas commonly inhabited by international executives in Singapore average US$4,337 per month – which is US$175 cheaper than it was last year. In comparison, you'll need to fork out more than double that amount to rent a similar property in Hong Kong. For a 3-bedroom apartment, you can expect to pay roughly US$10,461 per month.
Thinking of renting an apartment in Singapore? Check out these affordable condo units for rent:
$1,500 and under:
M66 – $1,200 per month for 1 bed, 1 bath
City Suites – $1,500 per month for 1 bed, 1 bath
Prestige Heights – $1,400 per month for 1 bed, 1 bath
Liv On Sophia – $1,500 per month for 1 bed, 1 bath
Sophia Crest – $1,450 per month for 1 bed, 1 bath
$1,000 and under:
Cavenagh Gardens – $900 per month for 3 beds, 2 baths
2 Jalan Raja Udang – $800 per month for 1 bed, 1 bath
Mandalay Mansion – $1,000 per month for 1 bed, 1 bath
Blair Plain Conservation Area – $550 per month for 3 beds, 1 bath
If you found this article helpful, 99.co recommends What you can rent with S$800 a month around the globe and The rental market in Singapore: Why renting isn't only for foreigners.
Find the rental property of your dreams today at 99.co!