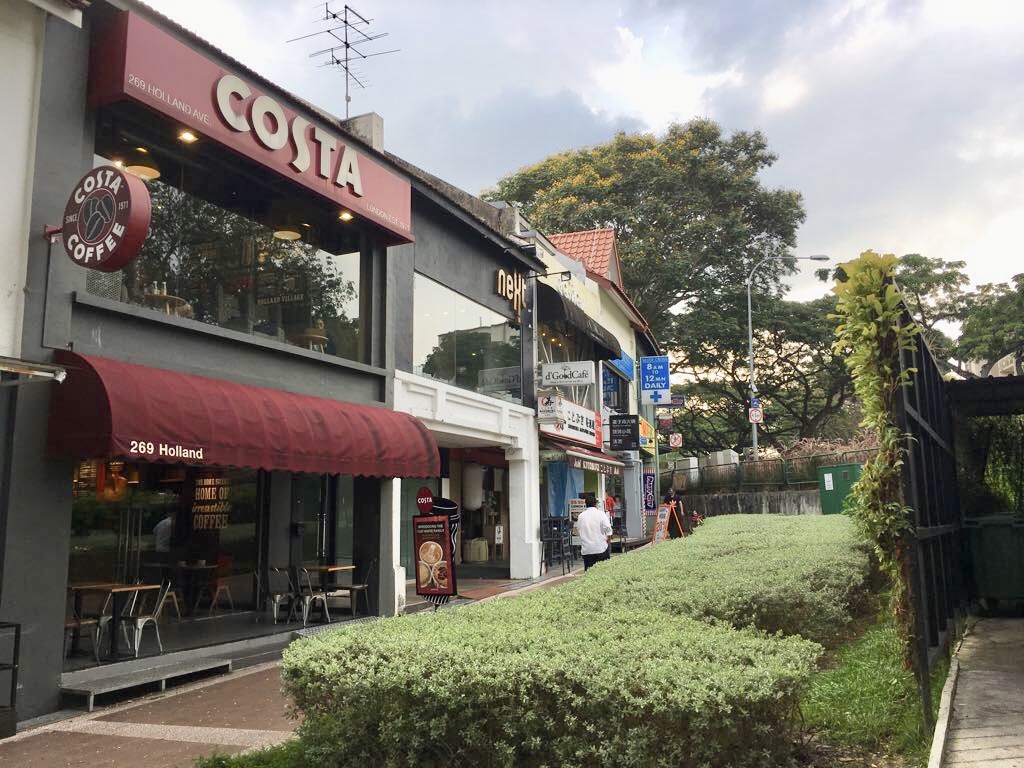 The bidding exercise for the first land parcel of the Holland Village Extension plan has closed. This is in line with the Urban Redevelopment Authority's (URA) Master Plan 2014, during which they announced efforts to expand Holland Village as an "identity node". Here are some of the things to know about the new site:
The Holland Village extension site is located along Holland Road, near Lorong Mambong. The site has an area of 22,967 square metres, and a maximum gross floor area of 59,715 square metres. Of this, 13,500 square metres can be used for retail. In terms of residential use, the site is capped at 570 housing units. There is a 99-year leasehold on the land.
2-envelope land tenders were used
A 2-envelope land tender is a little different from flat-out bidding. Under this system, the interested developers submit their development concept first, and then their bid price later.
During the first round of the bidding, URA's Concept Evaluation Committee (CEC) will look through all the concepts, and pick the ones that best fit the area (see below for more details). Only developers that pass this criterion will move on to the next stage, where their bids are revealed.
When the tender closed on 20th March, there were 15 bids by various joint ventures. Two big names include LendLease and Far East Organisation. Some of these organisations submitted more than one bid, to improve their odds. Far East Organisation, for example, submitted three bids.
The heavy emphasis on concept and design are good thing for Holland Village – it means there's a real push to extend Holland Village as we know it (a food and night life mecca), rather than just build disparate assortments of shops and houses around the hotspot.
The astronomical price tag
According to analysts consulted by Channel News Asia, the winning bidder may need to pay as much as $2.5 billion for the site.
Even so, developers are not likely to pass up on this opportunity. The Holland Village extension is considered a sure-fire success by most property developers, give the prime nature of the location.
The site is close to the Holland Village MRT station, is smack in the middle of foodie heaven (near Lorong Mambong and Lorong Liput), and is a short hop from the Holland Drive Market and Food Centre.
The emphasis is on preservation of identity and community
Holland Village has long had an identity of its own. And no, we don't just mean an expatriate enclave or a haven for Sarong Party Girls; Holland Village is a food haven, that started many of the major Food & Beverage (F&B) trends in Singapore.
Wine bars? The first was probably Palm's Wine Bar at Lorong Mambong, close to where the extension site is. Pancake places? The first was probably Batter Batter in Holland Village as well. High-end coffee for connoisseurs? Coffee Club at Holland Village was the place to be, long before the arrival of Starbucks in Singapore.
Over the past decade though, the identity of Holland Village has started to erode. A lot of this is due to snobbish exclusivity – it's now home to more atas bars and eateries, rather than being home to upstart F&B places with zany ideas.
Hopefully, the extension will re-introduce this experimental vibe with its development concept.
At the very least, the extension might bring back the communal vibe in Holland Village. URA wants the extension to incorporate a range of activities, that also encourage people to mingle and interact.
 It will be a while before the extension project is fully completed
URA will probably take another two months to determine the winner. After that, the developer will have up to seven years to complete the project.
In short, don't hold your breath. It'll be a while before we're seeing the full impact on Holland Village.
Chinese developers are moving in on non-residential developments as well
ZACD Group Executive Director Nicholas Mak told The New Paper that:
"These developers were primarily developing residential projects in Singapore. Now they appear to be ready to expand into commercial development and possibly hold such commercial developments for investment".
Chinese developers have already impacted the residential market, with high, aggressive bids for land. Their presence in the bid for the Holland Village extension suggests they're not confined to this market, and they can be power players in the commercial market as well.
If you found this article interesting, 99.co recommends will rising development charge affect property prices and will Sim Lim Square be the next en bloc gem.
Find the home of your dreams today at 99.co!