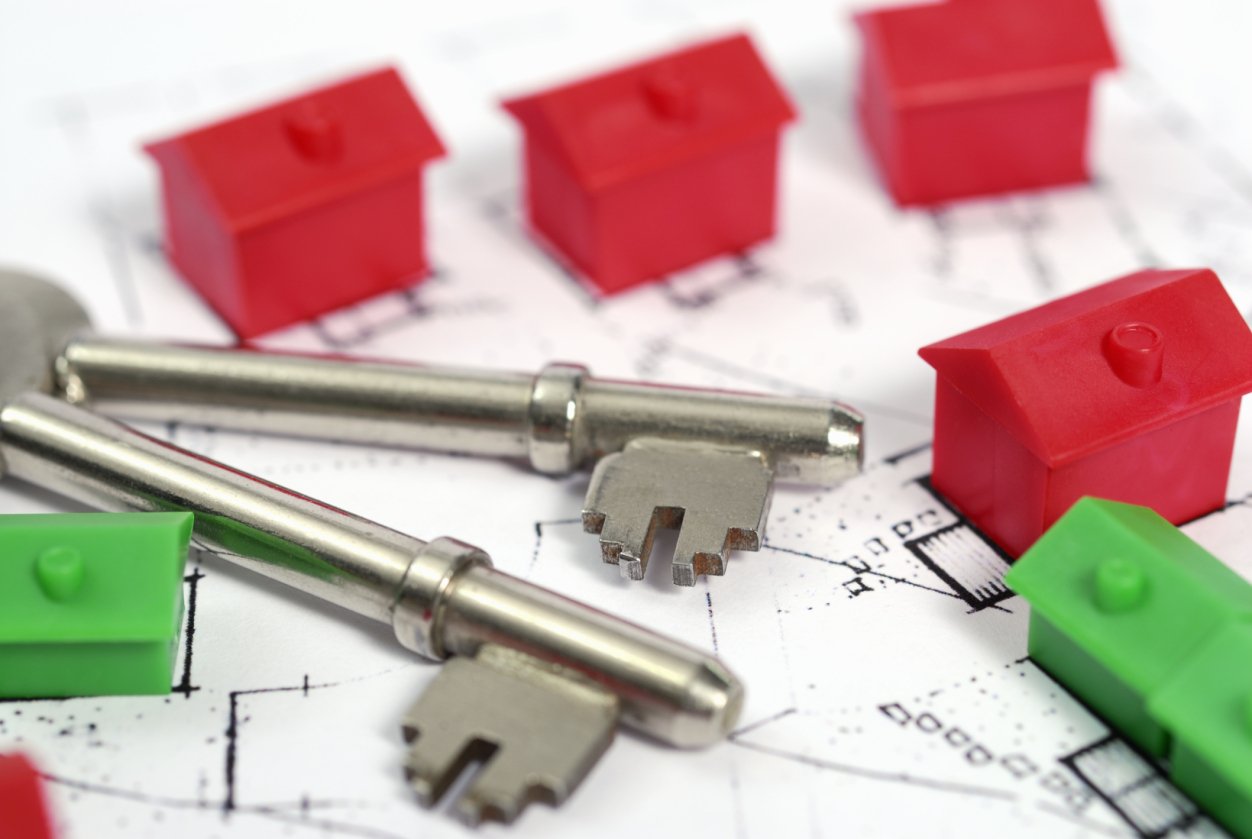 There are a rising number of home buyers in Singapore who talk like property investors – everyone wants to take advantage of the current downturn, by waiting for prices to bottom out. While there's no harm in trying to secure the best deal possible, there are reasons why home buyers in Singapore should distance their mindsets from those of investors. Here are some reasons why:
Houses are assets, homes are not
A common adage on the property scene is that "houses are assets but homes are not". In other words, a house that you absolutely need to live in (your home) is not truly an asset.
The reason is simple: you cannot rent out your whole home, as you need to live in it. Should you sell your home, even at a profit, you would still need to sink the bulk of the proceeds into a new property.
The situation is different for a property investor. The investors are not renting out or selling their own homes, but other houses that they own. Because investors can rent out an entire unit, it is plausible for the rental income to more than cover the mortgage costs. And should the investors sell their units at a profit, all the money goes to their pockets – they don't need to buy another house to live in.
This means that home buyers in Singapore should see their property not as an asset, but as a monthly overhead. It's more important for them to buy a property they can afford, rather than one they think has good resale value.
Home buyers should stick to properties which would keep their expense ratio (the total amount spent from their monthly income) at under 40 percent. If your combined household income is $10,000 a month, for example, you should find that your monthly expenses, after taking on a mortgage, do not exceed $4,000.
The psychological impact of selling is different
Investors have little attachment to their properties beyond dollars and cents. When the time is right to sell – either to cut losses or take their profits – most investors can do so in a heartbeat.
This is entirely different for home buyers in Singapore. When you have raised a family within a house, and spent more than 20 years of your life paying for it, you may find you're unwilling to sell.
For those who live in HDB estates, moving out after a few decades can mean a loss of familiarity – the amenities you've grown used to, as well as the neighbours and friends in the area, will no longer be around.
These emotional factors grow over time. You may not feel it when you are first buying a house, but you will many years down the road. Don't assume you'll feel the same way about selling your house when you're much older.
Home buyers in Singapore need a different approach to their mortgage
One of the key differences between investors and home buyers is their approach to loans.
At the most basic level, no one is going to help home buyers pay their mortgage. If it's $3,600 a month, then they pay for $3,600 a month (except for the rare few who are willing to rent out rooms to strangers).
For a landlord, the whole idea is to get a tenant to pay the mortgage, and hopefully make more than the mortgage. Alternatively, an investor may buy under development property at a discount, and attempt to offload the unit at a profit as soon as possible.
Most residential property loans offered by banks have low rates for the first three years, and jump significantly on the fourth year and thereafter. One of the reasons loans are structured this way is to draw interest from investors.
For example, last month UOB and DBS offered a zero spread residential loan, which applied only to properties that were development. The rate would jump upon the property receiving the Temporary Occupancy Permit (TOP). This has clear appeal to investors, who could buy under development units with an early-bird discount, pay a low interest rate, and then quickly sell the unit by the fourth year.
Investors also constantly engage in refinancing and repricing, to keep their monthly costs low.
Home buyers are better off looking at the final rate (fourth year and thereafter), to secure a low interest deal in the long term. They may also want to consider fixed rate home loans; whilst often more expensive, this means their mortgage repayments will not fluctuate as much, which makes family financial planning easier.
While home buyers in Singapore can take a page from investors and refinance to keep costs low, we note that non-investors often find it a major bother (you will have to get a property valuation, pay about $2,000 to $3,000 in conveyancing fees, and go through the loan approval process again).
Investors buy houses for others
Investors buy houses that fit their customer demographic. For example, some landlords focus on renting to students, some focus on renting to high net worth individuals, and some focus on renting to singles.
We could write entire volumes on the pros and cons of each of these demographics, and how they affect vacancies, maintenance, rental income, etc. But suffice it to say that, when landlords buy, they often look for amenities and facilities that benefit their target tenant; not themselves.
As an example, a landlord might purchase a shoebox unit in Tanglin with the aim of renting to single expatriates. Such a unit could be totally unsuited to the landlord, being just 350 square feet (too small for a family), and costing far too much per month if not for the tenant's rental income.
Consider if, as a home buyer in Singapore, you were to make such a purchase. What would happen if, five or six years down the road, you decide to settle down and start a family? You would be unable to buy a HDB flat (you already own private property), and you may find that you'd have to sell at a loss (as is the present case, with the market in a downturn). You would also be uncomfortable living in the unit, due to the high mortgage repayments and small size.
The main principle here is that when investors buy, they buy for others. This is the direct opposite of what a home buyer should do. If you are going to live in the house, you need to choose based on which amenities and facilities apply to you.
It's more important that your children's schools are nearby, your workplace is in reach, and you like the local mall. Over the next decade or more, that will count for more than "better resale prospects".