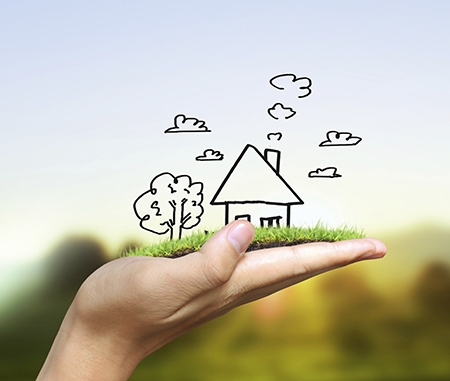 There has been quite a lot of discussion recently about single parents who adopt their own children in a bid to qualify for housing options that have been subsidised by the government, for example, a government rental flat or to buy a new HDB flat directly from the government.
A single person or single parent cannot rent or buy an HDB flat directly from the government if he or she is below 35 years of age
To buy an HDB flat, whether directly from the HDB or on the resale market, the single person or single parent has to be at least 35 years old.
To rent a government flat on the cheap requires the single parent and the child to be recognised by the authorities as a "family unit" before they can do so. In law, a child born out of wedlock may not be considered a "child" which can be recognised to form part of a "family unit" with his or her biological mother or father for the purposes of being considered for an HDB flat (new build or rented).
This means that a single person or single parent under the age of 35 years will have to resort to renting or buying a private property.  One would have thought that this may be out of reach for most people. But a search on 99.co's listings threw up some deals which may be affordable for singles or single parent families.
Shared accommodation?
An article in the Straits Times (5 June 2017) suggested that single parents can consider shared homes. The article referred to examples in Japan where single parents rent accommodation which they then share with other single parents, thus not only splitting the cost of the apartment, but also some parenting duties.
While some of us do not wish to ever repeat the hostel experience while at school and may balk at having to share a home with strangers, such shared accommodation can be useful as one parent can help to look after both sets of children if the other parent needs to run some errands or step out to get a haircut.
Possible to rent an entire apartment for $1,500
A search on 99.co shows that a 2 bedroom 2 bath room HDB flat can be rented for about $1,500 in certain areas. Divided by 2, this is $750 per month – not a bad deal at all.
For those who prefer more privacy and do not want to share their living space, an entire private condominium unit of about 500 square feet can also be rented for about $1,500 per month. These range from an apartment at City Plaza to a penthouse unit at Siglap V to The Skywoods at Upper Bukit Timah Road.
If you are 35 years old and above, it is possible to buy a resale HDB flat for about $240,000
For those single persons or single parents who are Singapore citizens,  35 years old and above and whose income meets HDB's income ceiling for a new HDB flat, buying a new HDB flat or a resale HDB flat may be more logical as you can pay for the down payment and mortgage instalments from your CPF funds.
A quick look on 99.co show shows that 2 bedroom HDB resale flats can be had for about $240,000.  New 2-room flexi HDB flats (i.e. 1 bedroom and about 484 square feet) cost about the same as resale flats but are located in outlying areas and will require a wait of a few years while they are being built. Resale flats tend to be bigger, in better locations, and the best part is, you get to move in within a few months of buying the flat.
If you take a HDB loan, you only need to pay a 10% down payment. All or most of this can come from your CPF Ordinary Account (OA) if you are taking a HDB loan provided you have enough money inside your OA.
If you are taking a private bank loan because you do not qualify for an HDB loan, you will need to pay 10% of the purchase price in cash and higher interest rates. The monthly instalment, which will work out to a few hundred dollars, can be paid from your CPF funds.
HDB gives out grants to Singles buying an HDB flat, whether a new one or a resale one, for the first time, subject to certain eligibility criteria (Please see HDB's website for more details).  There is the:
        CPF Housing Grant for Singles when you buy a resale flat for the first time ($20,000 to $25,000 depending on the size of the resale flat)

        Additional CPF Housing Grant if your salary did not exceed $2,500 per month for the last 12 months (between $2,500 to $20,000 – this is for the lower income applicants)

        Proximity Housing Grant ($10,000 where a single buy a resale flat to live with your parents)

        Special CPF Housing Grant (for new 2 room flexi flats).
 Thus, a single person or single parent can buy a resale HDB flat and if he or she is a first time buyer and has not received any grants before, he or she can obtain the CPF Housing Grant for Singles plus the Additional CPF Housing Grant if he or she has low income plus the Proximity Housing Grant where applicable.
Buy a mortgage reducing insurance policy!
If you are paying for your HDB flat using your CPF funds for the monthly instalments, you will automatically be insured under the Home Protection Scheme (HPS). HPS is a mortgage-reducing insurance that protects your dependents if you should die, have terminal illness or suffer from total permanent disability.
The premiums are very cheap. So, if any of these unfortunate events happen to you before you manage to pay for the HDB flat in full, the HPS will settle the outstanding housing loan and any excess amount will be paid into your CPF OA.
If you have passed away, the nominee of your CPF funds (if you have not nominated a beneficiary, you should do so right away) will be entitled to your CPF monies. So, if you are a single parent and worry that your child will be left destitute when you pass on, if you own an HDB flat and have a mortgage reducing policy, you can have peace of mind that your child will receive some monies upon your demise.
In the event that you took on a private bank loan for your HDB flat or private property, you can still purchase a mortgage reducing policy at competitive rates and the same principles as above apply.