More than 19,000 suspended renovation projects have been approved to resume after a 15 June announcement by the Building and Construction Authority (BCA). But, despite being given the official go-ahead, renovation works continue to face significant delays in the months to come, due to factors such as material shortages and safe-distancing rules.
For those intending to renovate soon, it pays to know where the pain points lie. Several interior designers (IDs) 99.co spoke to explained in detail the obstacles that stand in the way of a renovation project right now, and what homeowners can do to make the journey smoother—without having to compromise too much.
A shortage of materials—from marble to wood
The global renovation supply chain has been severely disrupted by Covid-19. Lockdowns around the world over the past two to three months caused widespread production stoppages and shipping delays. Demand for the commonly-used carpentry materials like plywood and laminates, in particular, far exceeded supply, leading to an acute shortage.
"My usual plywood supplier in Indonesia stopped production, so shipping has been delayed by two to three months," said Sherlynn Low, founder of interior design firm Millimeters Studio.
The supplies of tiles also remain a concern. "Tile manufacturers may have resumed operations but they don't have workers to pack or deliver the items or open their showrooms," said Lawrence Puah, founder of Akihaus Design Studio. "Majority of the tile suppliers that we work with haven't been able to resume work at full speed."
"The entire process has been affected, from the preliminary stages of tile selection to the shipping of confirmed tiles," said Lawrence, who added that the simple tasks, from preparing a quotation to answering questions about tile availability, have been near impossible.
And the rarer the items that need to be sourced, the harder it is to procure them. This includes certain marbles from Italy and India.
The situation might worsen despite the lifting of lockdowns. Arjan Twilhaar, principal designer of Aiden T, predicted that we will only see the full effect of these shortages in the later part of the year. "Right now, we are mostly working with the existing stockpile. The replenishment of materials, on the other hand, might be slow. A lot of items will go out of stock."
However, it's not all bad news. "Tile suppliers from China have resumed production and shipments, while laminates from Italy have begun their deliveries. The latter is being done only once a week so it is slow to reach the carpenters, but at least it is moving," Arjan noted.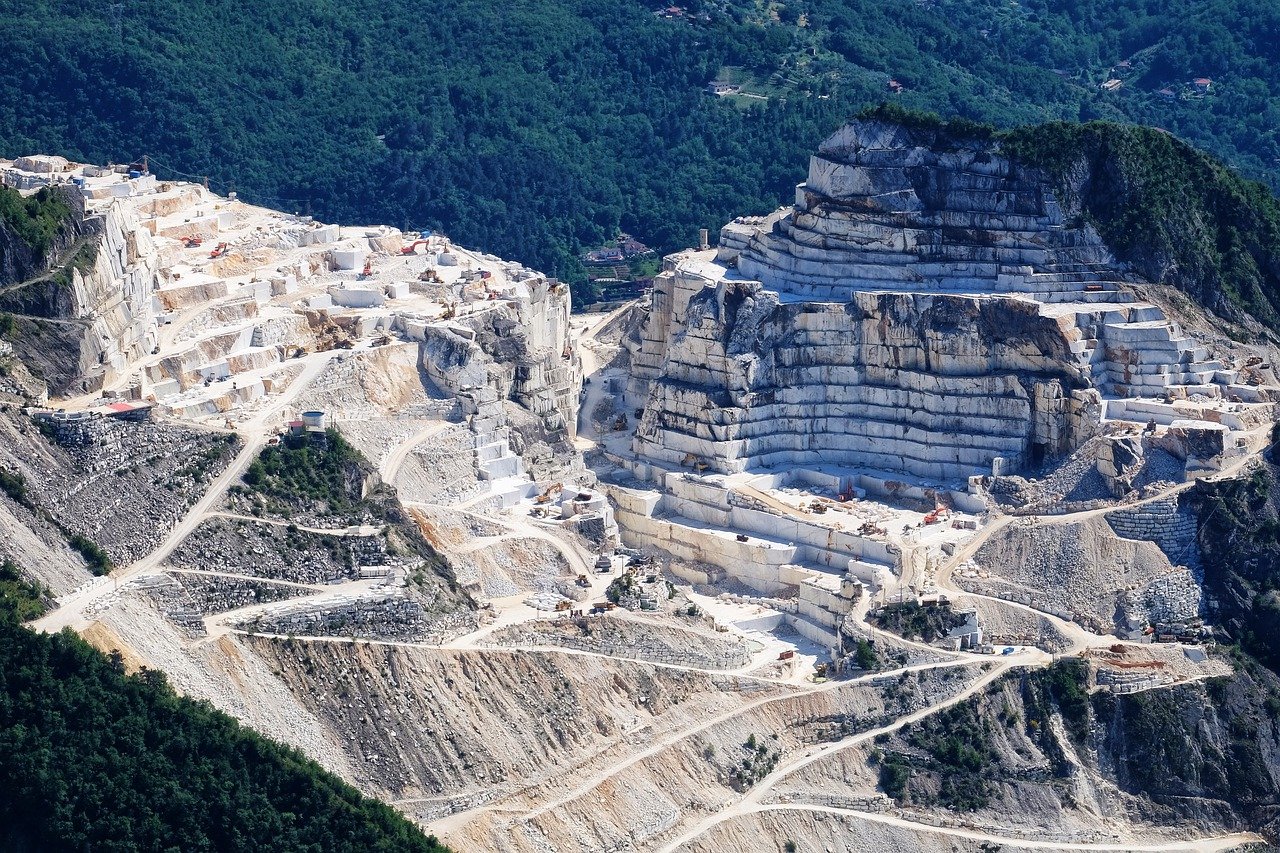 Furniture and fittings from Europe facing extended delays
When it comes to catching up on supply, producers from Asian countries are ahead of their European counterparts. Interior designers and contractors are finding it especially hard to procure furniture and fittings from Europe, in addition to materials.
This is a concern for clients who are "planning their designs around fittings such as faucets", and those who are ready to move in and require furniture, according to Tommy Lai, principal designer of TLDesign.
"Generally, items from European [furniture] brands such as Minotti, Poliform and Moroso are looking at up to a four-month lead time. This is 1.5 times as long as before. Branded fittings like Hansgrohe and Grohe usually have an indent period, too, and will see delays," Tommy elaborated.
"If clients are in a hurry, I suggest mass market designs or going to big retailers like Bathroom Gallery by Wan Tai & Co; they will most likely have some stock for sanitaryware," he added.
Designers who order materials from Europe are similarly affected. Arjan, who specialises in Transitional and European-style homes, told us he often sources materials and decorations from countries like Belgium and the UK. One of his projects even required a lift made in Italy.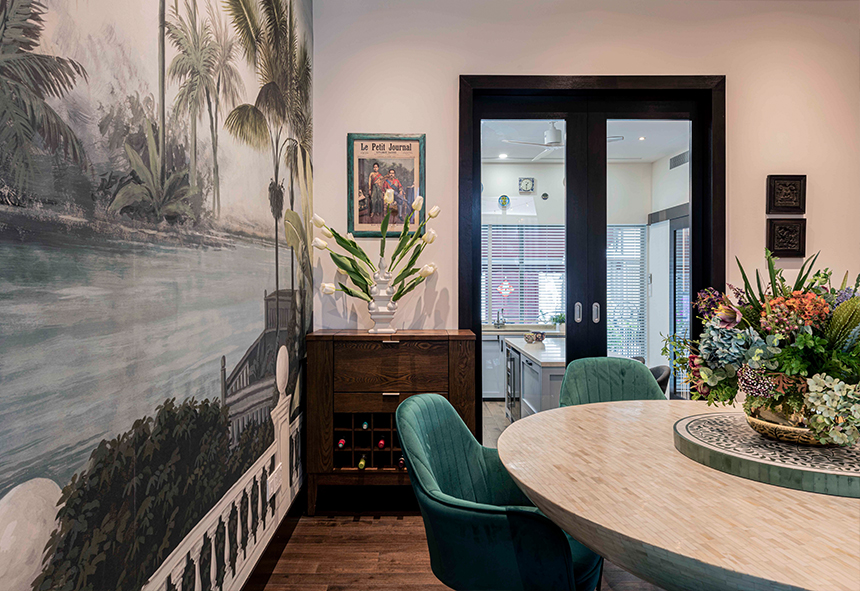 Sometimes, a lack of transparency from producers may be the issue. "We do keep in contact with suppliers through Zoom meetings and Whatsapp updates but there is still much uncertainty as suppliers will not share too much detail on their stock availability," Arjan explained.
To move a project along, he added that clients may have to be a little flexible in considering alternatives. This could be a marble of a slightly different type and veining, or a basin mixer from a different product line of the same brand.
Safe-distancing measures stretch renovation timelines further
Though necessary, safe-distancing measures and protocols also limit the pace of renovation work, especially when it comes to major undertakings.
For a project, not only does the ID or main contractor have to obtain an approval, all involved sub-contractors⁠—such as electricians, tilers or glass installers⁠—also need to submit individual applications and wait for approval.
At the time of writing, the BCA has also specified a guideline restricting the number of persons at a renovation worksite to a maximum of 10 persons, which limits the efficiency of specific labour intensive acitivities such as wall hacking and painting.
There may be also times when a renovation project requires several teams to work simultaneously, such as assembling kitchen cabinetry. IDs we spoke to emphasised that such works will take longer to ensure that no defects result from doing the job with fewer people.
The size of the property also dictates the manpower needed. Usually, a four-room HDB flat requires an average of six workers at one time.
Landed houses, on the other hand, require more manpower depending on the scope of work, sometimes a dozen or more men are required for things to run smoothly.
Aside from regulations, the manpower issue is further exacerbated by cross-border controls due to Covid-19. In Singapore, most skilled workers who are working in home renovation are Malaysians, and returning workers have to either serve a stay-home period for two weeks or undergo a swab test to be given the all clear.
Sherlynn told 99.co that many of her workers are still in the queue for swab tests, and that they can only proceed once BCA has contacted them.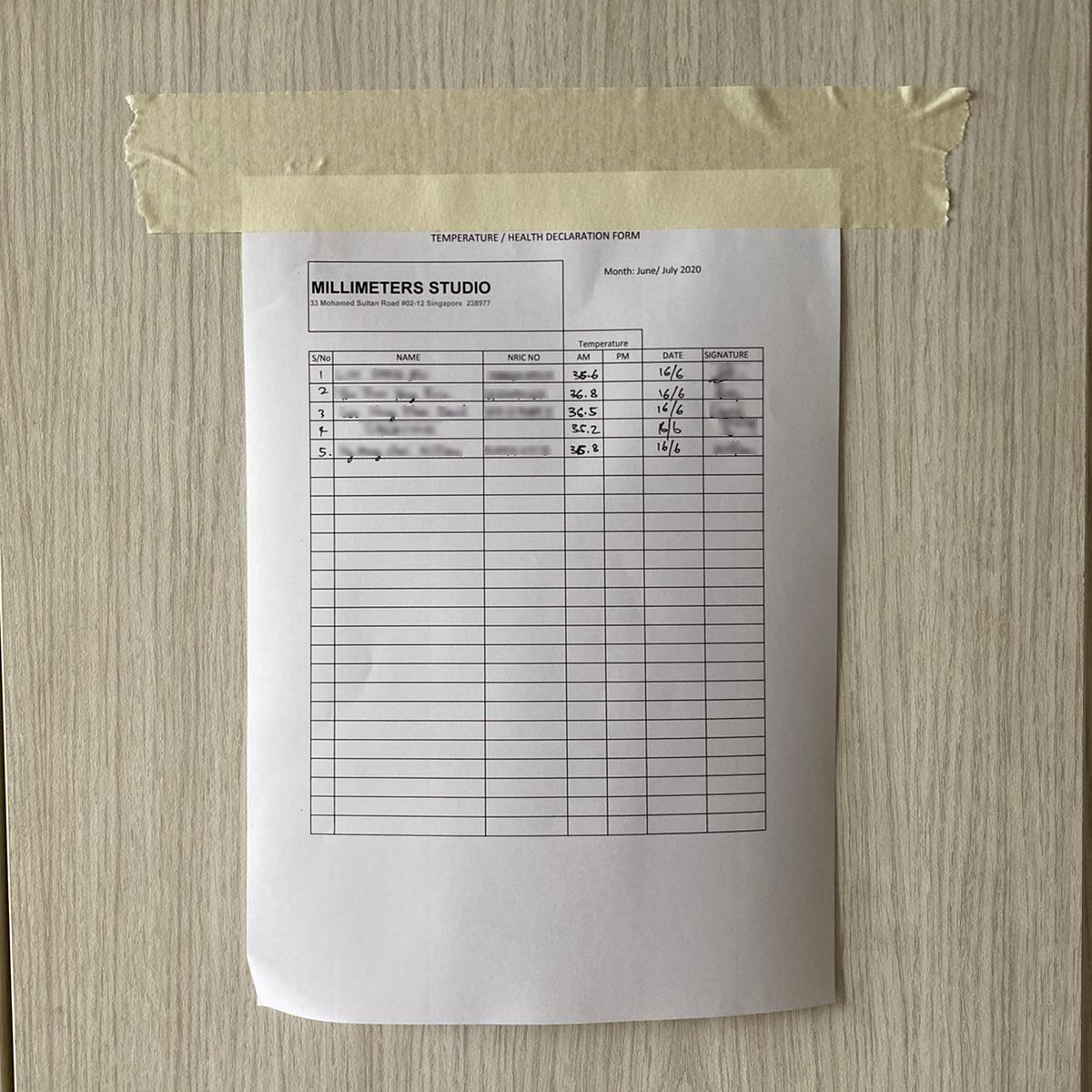 In addition to taking swab tests, workers also need to undergo online training on how to use apps for contact tracing and health reporting before going back to work. Arjan revealed that the waiting list for this was already three weeks long even before Phase 1 started.
For condos, renovation works must also adhere to rules set by the respective managements. Arjan shares that some condo managements allow renovation work to resume, but only with Singaporeans and Singaporean PR workers. "In a country where we rely mostly on foreign workers, it is very hard to comply with these regulations," he says.
With such restrictions, even minor works are affected. Arjan recalled one project in particular: "Something as simple as polishing a client's wood floor took five days instead of two days. The company that installed it no longer had employers in Singapore as most Malaysian workers had returned home. We also had a hard time looking for local replacements."
Tips for homeowners who want to renovate in 2020/2021
We also asked the IDs on how homeowners should approach their renovations differently, and these are the tips we got:
Tip #1: Approach IDs early
Instead of confirming your IDs three to four months prior to key collection, do it even earlier and lock them in at around four to six months. "I currently have clients approaching me, with potential handover dates in February 2021," said Tommy. "This gives us ample time to prepare a good project and factor in any unexpected issues that might come up."
For clients who are more open-minded about final outcome, they may use this time to develop a well-rounded design concept and focus on the smaller details. "IDs normally need time to do artist impressions and source for materials, so this is a good time to focus on planning," said Arjan, who added that the sooner the clients commit to the details, the faster they can ramp up the pace of work once the situation allows.
Clients should also check with IDs their design development timelines, which can vary depending on their approach, advised Leon Luo, associate director of Free Space Intent. Knowing this lets homeowners estimate when designs for their home can be firmed up, and also when site work can commence.
Tip #2: Decide on materials in advance  
Securing your orders early will ensure the item/material you want will be fabricated and shipped out on time. "We usually confirm all material and colours about two weeks before fabrication, but now we are looking at one month," said Sherlynn. "Carpentry laminate colours, carpentry internal surfaces, and natural stone materials are some of the things clients should confirm in advance."
Logistic arrangements may also differ among vendors. Naturally sourced materials, in particular, may need a longer lead time. Leon pointed out that suppliers for engineered materials like tiles, laminates, and quartz tops have better shipment frequencies and are able to estimate deliveries better, whereas solid timber flooring or certain marble types may take longer, as there are more variables in the manufacturing process.
So, when it comes to picking materials and surfaces, shortlisting several options will help homeowners avoid delays. Your ID can check stock availability and shipment dates for each, so you may be able to pick an option that will be shipped earliest, while still matching the look of your design theme.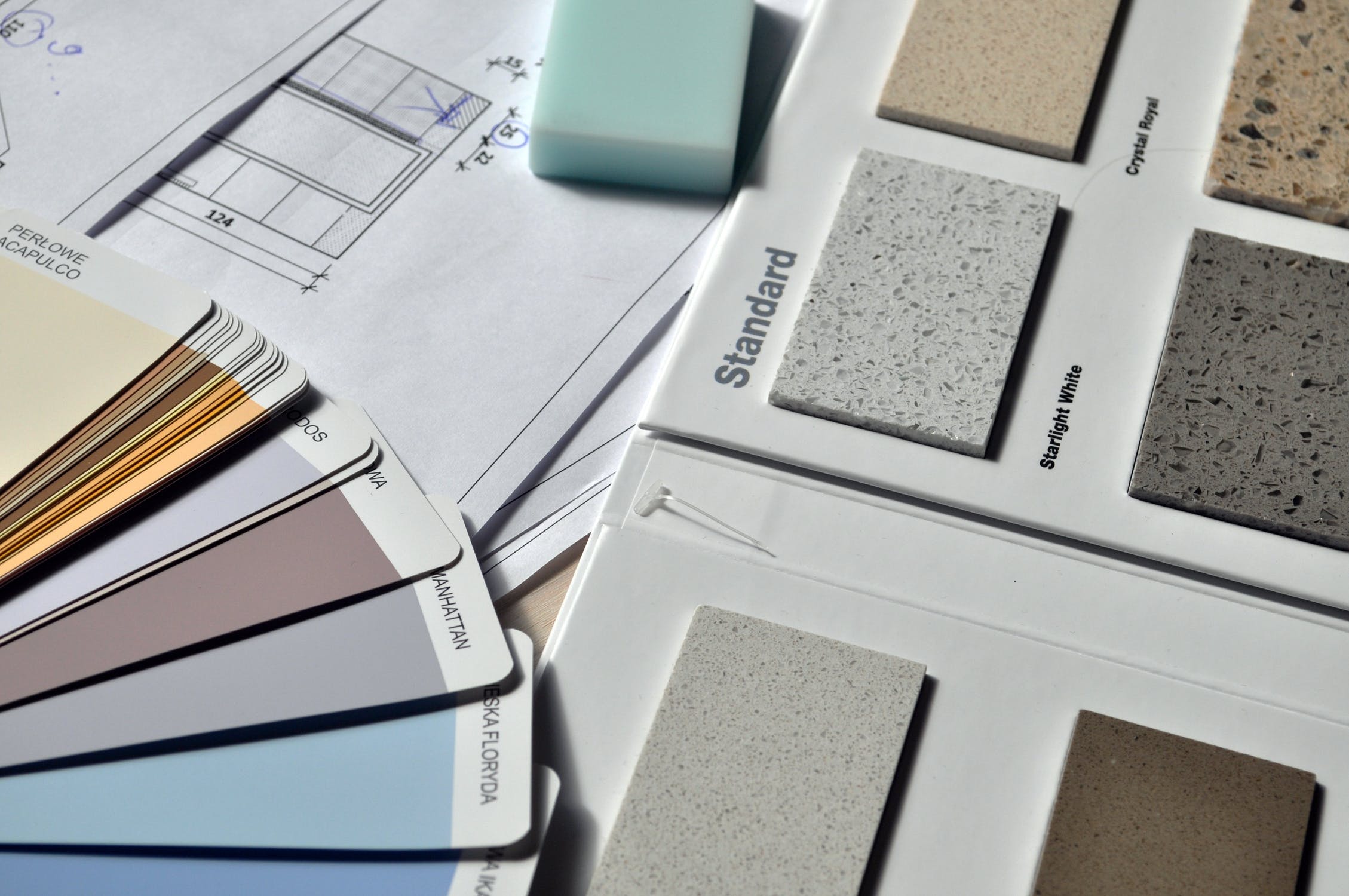 Tip #3: Be prepared for a more uncertain timeline
With the distruptions from Covid-19, IDs we spoke to say clients can expect projects to be completed in four to six months—from the day work is commenced on site—instead of two to three months.
"Homeowners who take too long to sign with an ID may have to wait even longer as the IDs and the contractors they work with will be busy clearing their backlog," cautioned Arjan.
For furniture and fittings, a three-month lead time will be the norm, Arjan stated. "To start manufacturing out-of-stock items again, companies need materials from various parts of the world, such as steel from China and mechanisms from Germany. The more drastic the global impact, the longer it takes to re-stock items."
Do you have any concerns with your home renovation during this period? Share your thoughts with us in the comments!
If you found this article helpful, 99.co recommends 5 real estate scams that could run rampant during Covid-19 and Designer jumbo flat is first Ang Mo Kio HDB unit to break $1 million barrier
Looking for a property? Find your dream home on Singapore's most intelligent property portal 99.co!