If there's one thing you need to know about viewing a house, it's that a "full disclosure" obligation doesn't mean much. We don't mean the property agents are dishonest — it's just that there are a million guidelines/rules/regulations/client information they need to remember. Even you, the buyer, might not know the right questions to ask. So, property viewings tend to be less informative for the buyer then they should. But this doesn't have to be the case; here's a home viewing checklist of nine questions to ask the property agent on your next viewing:
How long has the current owner been living here?
The answer you're looking for is "a long time", something to the tune of five years or more. Remember, Singapore has a Sellers Stamp Duty (SSD), which imposes a tax if you sell within three years (and previously it was four years). So if the owner wants to sell within this period — and pay the SSD — there must a good reason for it.
Those reasons could just be personal, such as moving to another country. But occasionally, it could be due problems with the house or location. Think loan shark harassment, or neighbours who are impossible to live with.
In one condo (we won't name which), the developer had connected the kitchen pipes to the same main pipe as the toilet, and the constant clogging would jam toilet bowls and sinks; residents had to either unclog it by hand, or fork out over $70 to get someone to fix it; and it could happen two or three times a month. Some of the sellers were happy to pay the SSD, and (quite literally) dump the unit on someone else.
When was the unit last renovated?
If it's an old home (e.g. 20 years or more), it would be good if the previous renovations were five to 10 years ago. This suggests the unit will be in good condition, even if the overall development is an older one.
At the same time, however, be wary of small renovations that took place just before the house went up for sale (e.g. half a year to a year before). Most people won't renovate their house if they're intending to sell it that same year, unless there are defects or damage they want to conceal. So if the renovations are very new, be sure to ask why certain renovations were made.
For example, replaced segments in the ceiling could be to conceal dampness or blistering paint, from poorly-insulated air-conditioning pipes.
How long has this property been up for sale?
It's uncommon for properties to sit on the market for more than two to three months. If it's been on sale for longer than this, compare its price to surrounding units. You may find that the unit you're viewing is priced too high compared to surrounding properties of equal value. Check out the map-based 99.co property portal, which lets you compare prices of properties within specific areas by drawing.
If the unit is well-priced, then you need to be extra careful when checking the property. Other buyers may have spotted something you didn't, such as a poor facing (e.g. the unit is right in the way of the afternoon sun), noise pollution from nearby heavy vehicle routes in the morning, or a neighbour in the opposite block with stadium lights in the living room. Either way, view the house you're interested in during evening rush hour, at night, and on a weekend — just to be sure.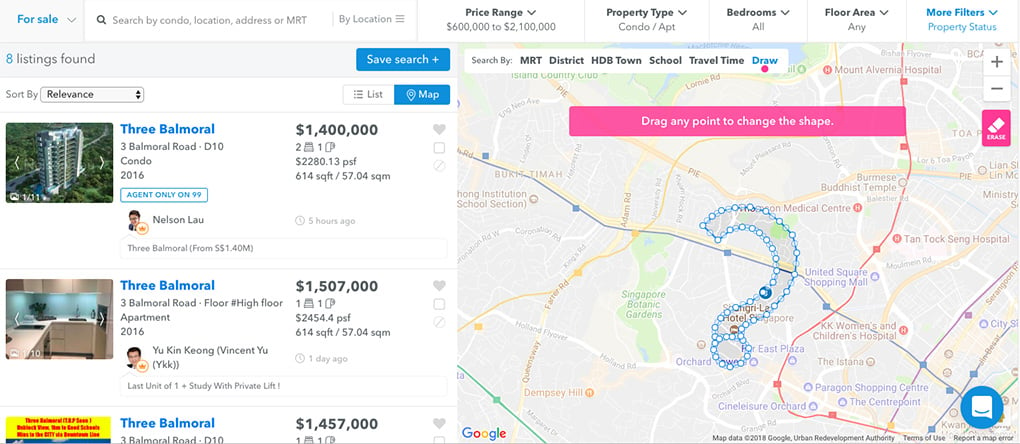 How long has the current Management Committee been in charge?
If the Management Committee seems new (e.g. the last one got kicked out), do ask why. It could mean the previous committee was less than competent; the swimming pool might look like a septic tank, or maintenance fees may have gone through the roof.
It takes a lot of effort for condo owners to boot out their Management Committee; most of them have better things to do in their spare time. So if the owners actually bothered to make this effort, beware: check around for any damage or lasting issues inflicted by the last Management Committee, such as a badly-handled cockroach situation *shudders*.
What's being built nearby, and when?
"An MRT station" is often assumed to be a good answer, but that's not always true. For example, if the rail line passes right in front of your house, you could find your windows rattling every 10 to 15 minutes. Even if it's underground, you don't want to be wading through a crowd of people just to get to your lobby during rush hour.
Likewise, consider the impact of new malls, hawker centres, or sports club being built nearby. While generally considered positive, they may result in serious traffic congestion, noise and possible pest issues. You may want to reconsider, if you value peaceful living above nearby shopping/food options.
Be wary of buying for the view, if there are other condos going up nearby. You could find out that your sea view, for example, is suddenly blocked by the a newer building later. Check the latest Urban Redevelopment Authority (URA) Master Plan to see what kind of development an empty land is intended for, and if there's a plot ratio ascribed to it. (General rule: The higher the plot ratio number and the smaller that plot of land, the more likely the development is going to be tall.)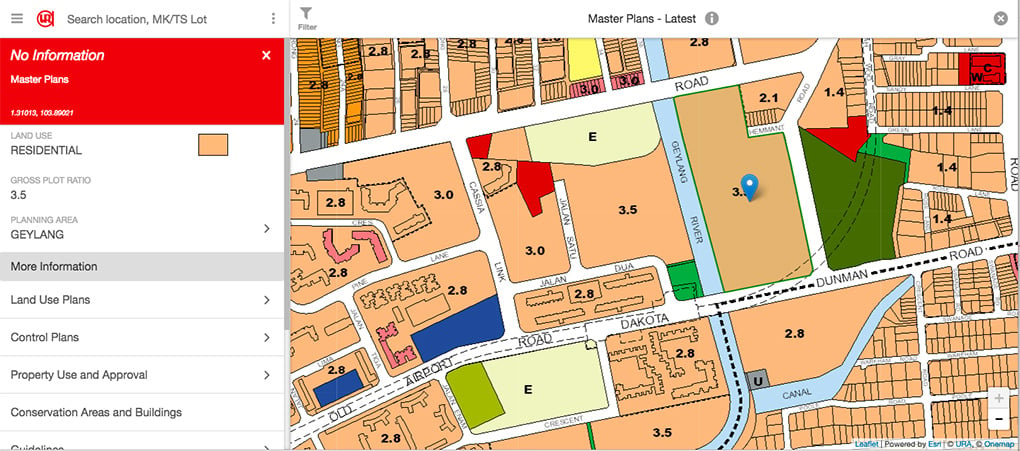 Another important consideration is the issue of when. If you intend to rent out a room or the entire unit, MRT lines and stations under construction tend to lower rental yields for properties in the vicinity. This is because few tenants want to deal with the noise and air pollution of a non-existent amenity. It's only later, when the station is ready, that rental rates might see a boost.
What has been replaced? Why and when?
If you're buying an older property — say around 20 years or older — you want to hear about lots and lots of things being replaced. It's ideal if the air-conditioners are new, the water heaters are new, the cabinets are fresh carpentry, and so forth.
If nothing has been replaced in 20 years or more, brace yourself for restoration costs.
You also want to know why certain things were replaced. For example, if the cabinets were all replaced by steel or plastic counterparts, that could be a sign of a long-running termite infestation.
What's the minimum the seller will accept?
Just be direct and ask this question right away, it will save time for you and the agent. It's possible that the seller's minimum is so high, there's simply no point getting into further conversation about the house. This is often the case with units that are on the market for too long (see point 3).
Did the previous owners have pets? What kind and how many?
Pet damage doesn't stop at a few scratched sofas. Animal urine, fur, and fleas can be absurdly hard to eradicate, long after the original pet is gone. This is especially true if there were a number of pets under the same roof. (If you don't believe us, ask any pet owner. We know some who are still finding dog fur in their house, five years after their dog passed on.)
You may think that washing off, say, animal urine is a simple matter — but wait till Singapore's tropical heat sets in, and your wooden floors give off a pungent aroma.
These are also issues if you have allergies, or your own pets. Leftover bits of fur can leave you sneezing and red-eyed every night until you pay for a costly whole-house cleaning service. And fleas from the previous owners' pets might get onto your dog or cat. Cats, fiercely territorial, might also be absolutely pissed at having to live in a home where the previous cat has left his/her mark on everything.
Who is living next door?
There's a difference between living next to another family, and living next to six unrelated foreign students who are splitting the rent. If it bothers you to live next to strangers, for example, you may not like the fact that the unit next door is full of people who are always coming and going (as students end their term, they leave and new ones arrive).
Then again, living next to big families can be a problem too – we know of some neighbours whose extended family of 20 people seem to drop by every weekend, leave the door open, and blast the TV at full volume. Also watch out for neighbours who don't seem to be ashamed about encroaching on common space.
Make sure you're comfortable with who the neighbours are, before you decide to move in. And when viewing the house at different timings, don't just pay attention to what's outside or coming in through the window, but what's next door as well to see how noise levels change when the neighbours are in.
A recap of our home viewing checklist: 9 questions buyers forget to ask:
How long has the current owner been living here?
When was the unit last renovated?
How long has this property been up for sale?
How long has the current Management Committee been in charge?
What's being built nearby, and when?
What has been replaced? Why and when?
What's the minimum the seller will accept?
Did the previous owner have pets? What kind and how many?
Who is living next door?
If you found this home viewing checklist helpful, 99.co recommends 5 super important things to check when buying a property over 20 years old and How to rent out a condo quickly in Singapore: a 7-step guide
Looking for a property? Find your dream home on Singapore's largest property portal 99.co!