You may have noticed today's headline lacks my favourite word, "versus". Now I usually prefer the sort of "X versus Y" debate, that makes property agents across Singapore print out my face and use it as toilet paper (or just for black magic, if the bomoh doesn't tell them my cholesterol level will kill me faster than a curse anyway). But I can't do that here.
To our more urban types, Sembawang looks like a viable setting for a Black Panther sequel. To our more suburban Singaporeans, Toa Payoh's "hub" has all the endearment of a seven-hour thrash metal concert in their living room.
It's as if someone at HDB decided to make the next launch the easiest choice ever for flat buyers, by picking the two most hilariously opposite neighbourhoods.
The Sembawang site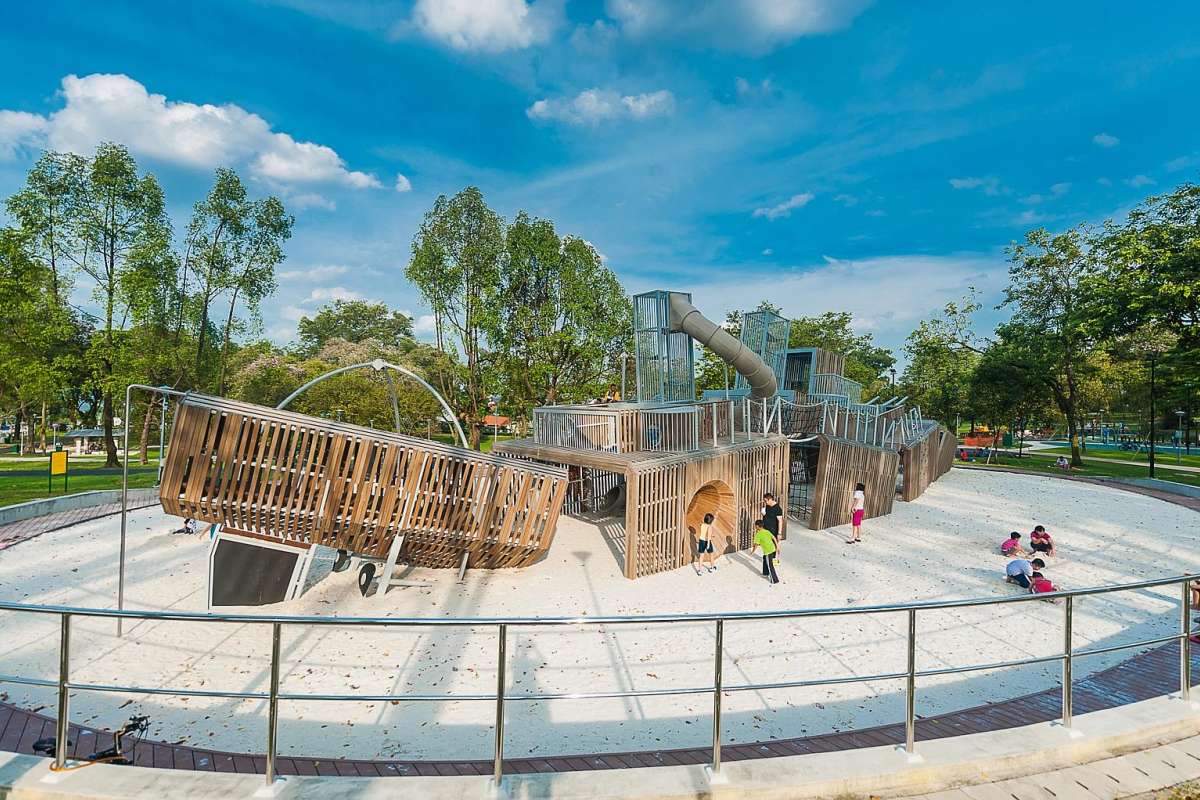 The Sembawang BTO site is located near Canberra Link, and is probably has the best accessibility of the three sites this February (yes, Toa Payoh actually as two sites). The irony is delicious, since Toa Payoh is more centrally located and mature estate.
The Sembawang site is expected to yield about 1,400 flats, including three to five-room flats, two-room flexi-flats, and some 3Gen flats.
The main highlight here is Canberra MRT station, on the popular North-South (red) line – this has been running since November last year, and is within walking distance. This partly overcomes the less developed nature of Sembawang, since this is a direct line to Orchard (it's about 35 minutes by train).
Next, Canberra is getting a lot of amenities, without losing its more suburban feel. We mentioned last year that it's a place to watch, and most of that has come true.
A Next Generation Neighbourhood Centre (NGNC), Canberra Plaza, is also in the vicinity. This is about 120,000 square feet of commercial space that's been developing since end 2019. Upon completion, it will include facilities like a supermarket, eateries, children's enrichment centres, and shops. There's also a direct bridge connecting to Canberra MT station.
About a kilometre away from the BTO site is Bukit Canberra – that's a 12 hectare sports + community hub that's progressively opening from this year. It's going to have a hawker centre, sport facilities (with swimming pools), a polyclinic, senior citizens' facility, a community farm…it's practically a self-contained enclave.
On a related note, the Sembawang Hot Springs have been re-opened. If you can be bothered to travel there (about a five minute drive), you can boil an egg for a few seconds, before a hygiene and class-deprived idiot sticks his sweaty body in the same water.
Winning points for the Sembawang BTO site:
Walking distance of Canberra MRT, which is on the major North East Line to Orchard
Canberra Plaza will eventually be a major amenities hub. They say your ulu estate only excites mosquitoes after seven? Wait and see, after Canberra Plaza your flat value will zoom past theirs.
Estate has a more spacious and laid-back feel (fewer crowded spots); and in my opinion noise pollution is a lot lower.
Can drive five minutes and stand in line for another 20 to boil eggs, instead of just using your kettle. You think I'm being sarcastic, but I travel there from Bedok to do this.
The Toa Payoh Sites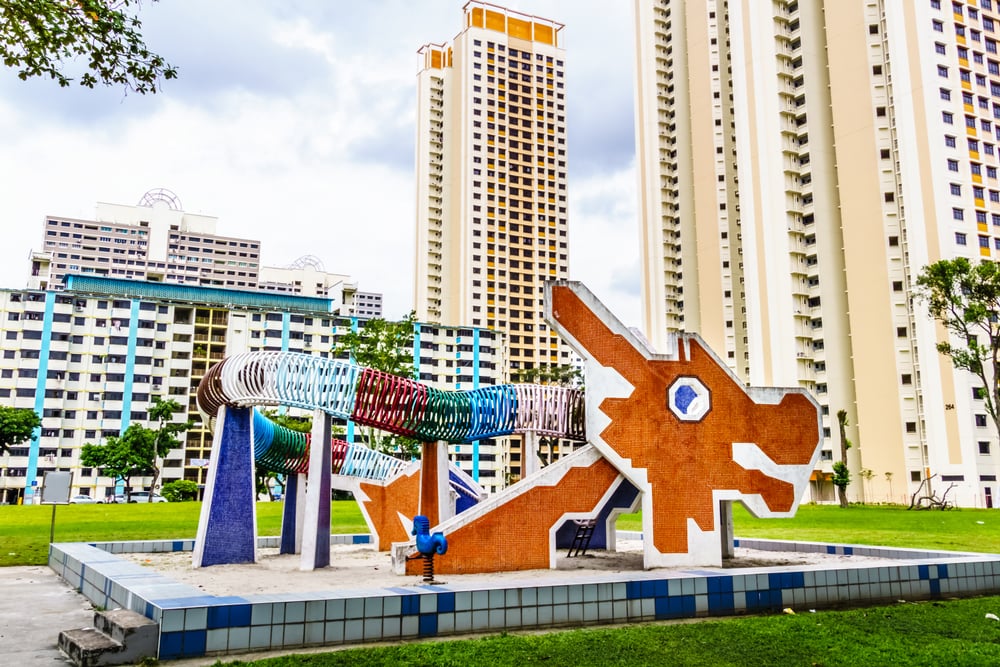 The first Toa Payoh site is near Kim Keat Avenue; this is the smaller of the two sites, expected to yield around 700 units (mix of two-room and four-room flats).
The second Toa Payoh site is at Toa Payoh Rise, near Toa Payoh Lorong 1. This site is expected to yield 920 units (mix of two, three, and four-room flats).
The first Toa Payoh site doesn't seem too great to me. It's a distance from the MRT stations, and you'll need to get on a bus to Toa Payoh interchange. It is closer to SAFRA Toa Payoh though, if you're a member; and this site is closer to Pei Chun Public School.
The second site is much better located. Caldecott MRT station is nearby; this will be an interchange with the Thomson – East Coast Line sometime this year (Caldecott is on the circle line. the site is also close to Braddell MRT station, which gives you access to the North-South line that goes to Orchard. Raffles Girls Secondary School and Marymount Convent are nearby.
Site 2 has one other advantage: Mt. Alvernia hospital is nearby (and it's one of the best hospitals – I know from personal experience and poor life choices).
In both cases, a main attraction will be Toa Payoh Hub. To be clear, the hub is not what many would call close to the sites. You'll need to hop on the bus for a few minutes to get there. But Toa Payoh hub is a major mall that can compete with some of the best, as well as being an interchange; most of your retail and food needs can be met here.
Winning points for the Toa Payoh BTO sites:
The second site is close to Caldecott and Braddell MRT stations
While not exactly next door to Toa Payoh hub, both sites are just a short bus ride away
Better access to schools overall, compared to the Sembawang site
There's more bustle in general, as Toa Payoh is a mature and more built-up neighbourhood
There's no "winner" here as Toa Payoh and Sembawang cater to such different groups
If your idea of a fun time is hot springs, nature walks, and not hearing a car honk every nine seconds, then pick Sembawang. If your idea of a good time is being in a busier, more centrally located neighbourhood, pick Toa Payoh. Easiest decision ever. However…and this is a big however…
I'd go for Sembawang, from an investment perspective. Prices here have a lot of room to appreciate, with the development of Canberra Plaza and Bukit Canberra.
Are you a Sembawang person or a Toa Payoh person? Voice your thoughts in our comments section or on our Facebook community page.
Looking for a property? Find the home of your dreams today on Singapore's largest property portal 99.co! You can also access a wide range of tools to calculate your down payments and loan repayments, to make an informed purchase.