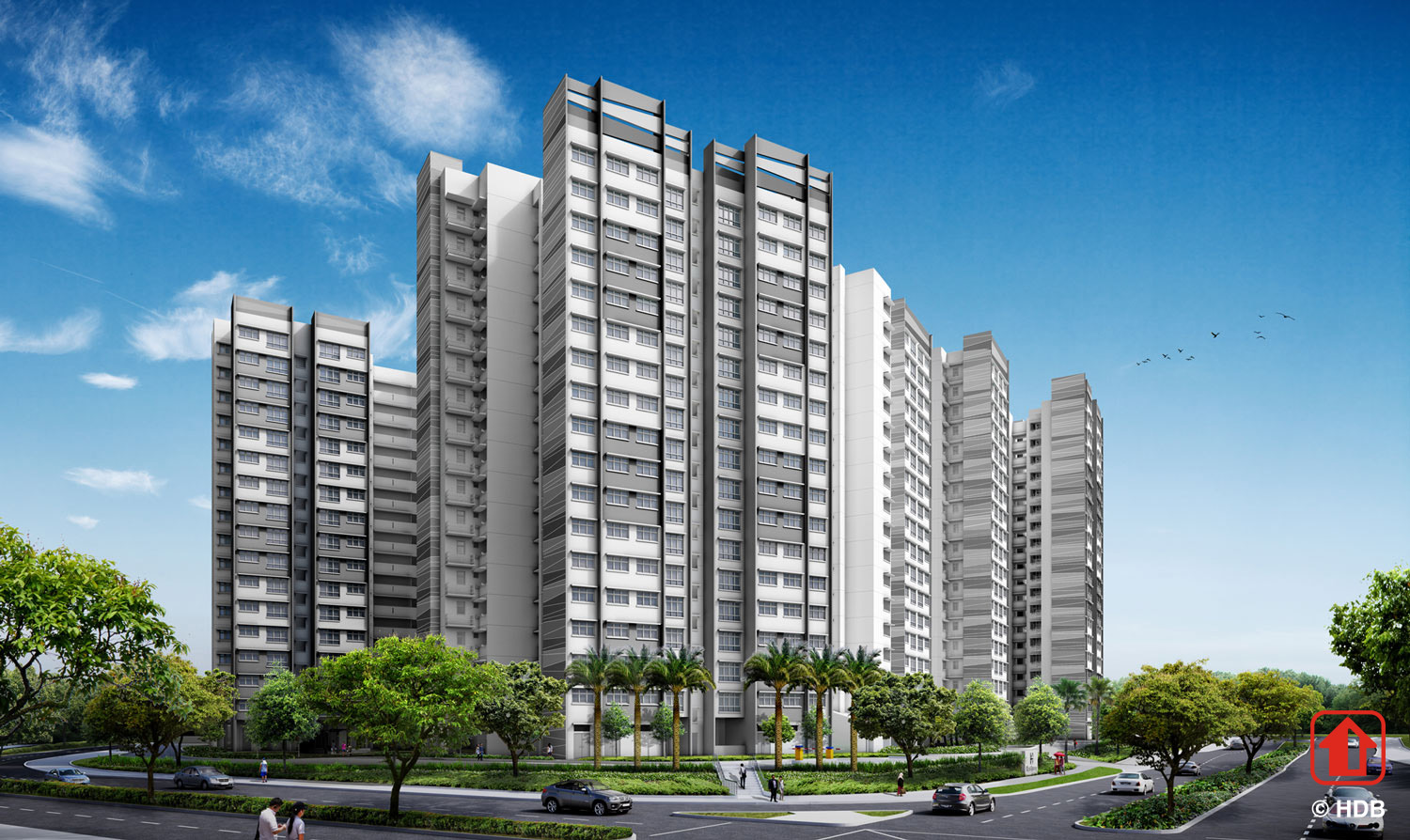 Thinking of buying a BTO flat?
If it's your first dip in the property market, be warned: there's a lot of technical jargon to get your head around. From HLE to AIPs, as well as MSRs, we wouldn't be surprised if you thought people were speaking a totally different language.
That's why we're here to help with a crash course on some of the terms we guarantee you'll encounter in your BTO  flat journey:
Balloting System
HDB manages its applications process through a balloting system which randomly assigns applicants with a queue number. The applicants are then invited to select a flat in the order of the queue number received – a low queue number is therefore desirable as it means the applicant has a higher chance of getting a flat, as well as a greater number of flats to choose from.
HDB gives priority to first-time applicants and applicants under certain priority schemes, offering them additional chances to score a low queue number in the balloting process – for example, a first-timer couple would receive 2 chances in the ballot compared to the usual 1 chance.
If you're successful in the ballot and invited to apply for a flat, you might want to think twice before rejecting your invite as there are consequences of not following through with the application. For first-timer families, rejecting 2 chances to select a flat means your first-timer priority gets suspended for 1 year. If, during that year, you reject a further 2 chances to select a flat, the suspension will be extended for another 1 year.
For first-timer single applicants or second-timer families, the penalties of rejecting their 2 chances result in a harsh 1-year ban from participating in future BTO flat launches!
Sale of Balance Flats (SBF)
SBF launches allow prospective homebuyers to apply for (i) balance flats from previous BTO flat sales launches, (ii) surplus Selective En bloc Redevelopment Scheme (SERS) replacement flats, and (iii) re-purchased flats.
SBFs are also conducted through a balloting system, similar to the one used for applying for a BTO flat.
Racial quotas
Public housing in Singapore is subject to certain ethnic quotas, namely, there's a cap on the maximum number of each ethnicity that may occupy the flats within a block. The cap is meant to reflect the racial mix within Singapore, and thus prevent the formation of racial or ethnic enclaves.
This affects the choice that BTO applicants will have when selecting their flat – although there may be empty flats in a particular block, applicants may be blocked from selecting them if the quota for their ethnicity has already been reached.
HDB Loan Eligibility (HLE) letter
If you intend to finance your flat with an HDB loan, you'll need an HLE letter from HDB. It's recommended that you apply for your HLE letter as soon as you can, since you'll need one before you can even apply for a BTO flat.
The HLE letter sets out the following:
(i) maximum loan amount
(ii) maximum monthly instalments
(iii) maximum repayment period
(iv) amount of cash proceeds to be used to pay for the next flat (if applying for second HDB concessionary housing loan)
(v) other terms and conditions.
It's valid for 6 months from its issue (assuming no change in financial positions).
Approval-in-Principle (AIP)
You will need an AIP if you intend to take a housing loan from a bank. An AIP is essentially a guarantee by the bank that it will loan you an agreed sum of money, taking into account your income, debt servicing ratios and financial health. The actual loan doesn't take place when the AIP is issued, rather, it helps give the buyer an idea of what kind of home he will be able to afford.
An AIP is usually valid for 30 – 90 days, depending on the bank's policy.
Loan-To- Value (LTV) ratio
The LTV ratio of a property reflects how much of a property is mortgaged, in proportion to its actual worth.
For example, if your home is worth $500,000, and you've taken out a loan of $300,000 to purchase it, your LTV would be 70 percent ($300000/$50000 x 100%).
If it's your first loan, banks will usually be willing to loan you up to 80 percent of the property's value (i.e. an LTV ratio of 80%); the maximum LTV ratio that a bank is allowed to loan decreases however in accordance with the number of existing loans you have.
Total Debt Servicing Ratio (TDSR)
TDSR is a computation of a person's total monthly debt obligations, as a percentage of his total monthly income.
Under the current rules, a person is only allowed to use a certain percentage of his salary (60 percent for salaried persons and 70 percent for self-employed) to pay off any monthly debt obligations he may have, including home loans.
Mortgage Servicing Ratio (MSR)
MSR is a computation of a person's monthly mortgage repayments, as a percentage of his total monthly income. Under the current rules, where the borrower is purchasing an HDB flat or Executive Condominium (EC), his MSR cannot exceed 30 percent.
Option to Purchase (OTP)
An OTP is a document granting a buyer the exclusive right to purchase a particular property. It's granted by HDB upon the buyer's payment of an option fee (the exact amount varies according to the type of flat).
The option fee goes towards the downpayment obligation of the property, and is forfeited if the buyer decides not to go through with the purchase.
Downpayment
The downpayment is the portion of the purchase price a buyer has to pay in cash or CPF; it cannot be paid via a bank loan. The minimum downpayment required varies according to the type of loan taken – for example, with a bank loan, the minimum downpayment is 20 percent (minimum 5 percent in cash, with the remainder with CPF), while for an HDB loan, the minimum downpayment is 10 percent (payable in cash or CPF).
Buyers eligible for the Staggered Downpayment Scheme are entitled to split their downpayment obligations over two payments (instead of one).
Stamp Duty
Stamp duty is a lump sum tax that's payable on the acquisition or disposal of a property. The exact amount varies according to the value of the property in question, and is calculated as follows:
| | |
| --- | --- |
| Purchase Price or Market Value of the Property | Stamp Duty Rates |
| First $180,000 | 1% |
| Next $180,000 | 2% |
| Remaining Amount | 3% |
If like me, math makes your head hurt, use IRAS's stamp duty calculator that does all the hard work for you!
Resale levy
A resale levy is payable if you're planning to buy a second subsided HDB BTO flat or EC. It's a means of maintaining a fair allocation of housing subsidies between first-time and second-time buyers by reducing the subsidy enjoyed for the second HDB flat or EC.
The resale levies payable are as follows:
First Subsidised Flat Type
Resale Levy Amount

Households

Singles

2-room

$15,000

$7,500

3-room

$30,000

$15,000

4-room

$40,000

$20,000

5-room

$45,000

$22,500

Executive

$50,000

$25,000
Conveyancing or legal fees
Conveyancing fees are the legal costs charged by HDB for preparing the paperwork for a sale, and is payable if you're using an HDB loan to finance your purchase.
The conveyancing fees are calculated as follows:
| | |
| --- | --- |
| Purchase Price or Market Value of the Property | Rates |
| First $30,000 | $0.90 per $1,000 |
| Next $30,000 | $0.72 per $1,000 |
| Remaining Amount | $0.60 per $1,000 |
If you're going with a bank loan, you would hire external lawyers to act for you in the purchase. Instead of paying the conveyancing fees above, you'd just need to pay your solicitors their legal fees, which is on average about $2,300.
Completion date
The completion date is the day the contractors finish construction of the property and surrender it to HDB. HDB will usually provide buyers with an estimated Completion Date, but the actual completion date of the property tends to be about 6 – 9 months earlier than what's predicted.
Delivery possession date
The delivery possession date is the date by which HDB is required to deliver the keys and legal possession of the BTO flat to the homeowners.
Fire insurance
If you're taking an HDB loan, you must take out a fire insurance policy with Etiqa, HDB's appointed insurance agent. The cost of insurance varies according to the flat type, and their rates can be found on their website.
Home Protection Scheme (HPS)
HPS is a mortgage-reducing insurance scheme offered by the CPF Board that's meant to pay out any outstanding home loan amount should the insured person suffer from a permanent disability, or passed away, before the loan has been repaid.
Coverage under HPS is required only where a buyer intends to use his CPF to service the monthly instalments on his home. The premium is paid annually using the buyer's CPF savings or cash, and the   amount payable varies depending on factors such as your declared percentage of coverage, loan amount, age, and gender.
Check out the CPF Board's HPS Premium Calculator if you want to get an estimate on the premium you'd have to pay.
Collection of keys
As the name suggests, the collection of keys refers to the appointment with HDB where you finally collect the keys to your new home!
You will be required to bring originals of the following documents of everyone listed in the application:
Identity cards

Marriage certificate (if you're buying a flat under the Fiancé/Fiancée Scheme and 

applied for the Additional CPF Housing Grant (AHG)
Certificate of fire insurance

Latest CPF statement(s) if you're presently a CPF Board employee

Power of Attorney if you're unable to attend the appointment personally (if you're overseas, the attorney representing you must bring 1 certified true copy by the solicitors and 2 photocopies)

Completed GIRO form (if paying monthly loan instalments partially or fully in cash)