How do houses look so good in magazines? There are two answers: the first is Photoshop. The second is careful selection and placement of furnishings; and this can be done even without a massive budget. Comfort Design, one of Singapore's leading furniture retailers, tells us how:
Getting that designer apartment look
Making your home look slick and stylish isn't all about the budget. In fact, it's quite possible to spend more than average, but still end up with a home that looks messy or dull. The key is in strategic placement, and in matching your furnishings. Here are some key strategies that won't wreck your wallet:
Go for furniture with simple and clean outlines
Use mirrors to optimise light and the sense of space
Note your furniture's legs, or lack thereof
Choose furniture colours that complement the room
Don't confuse novelty with style
1. Go for furniture with simple and clean outlines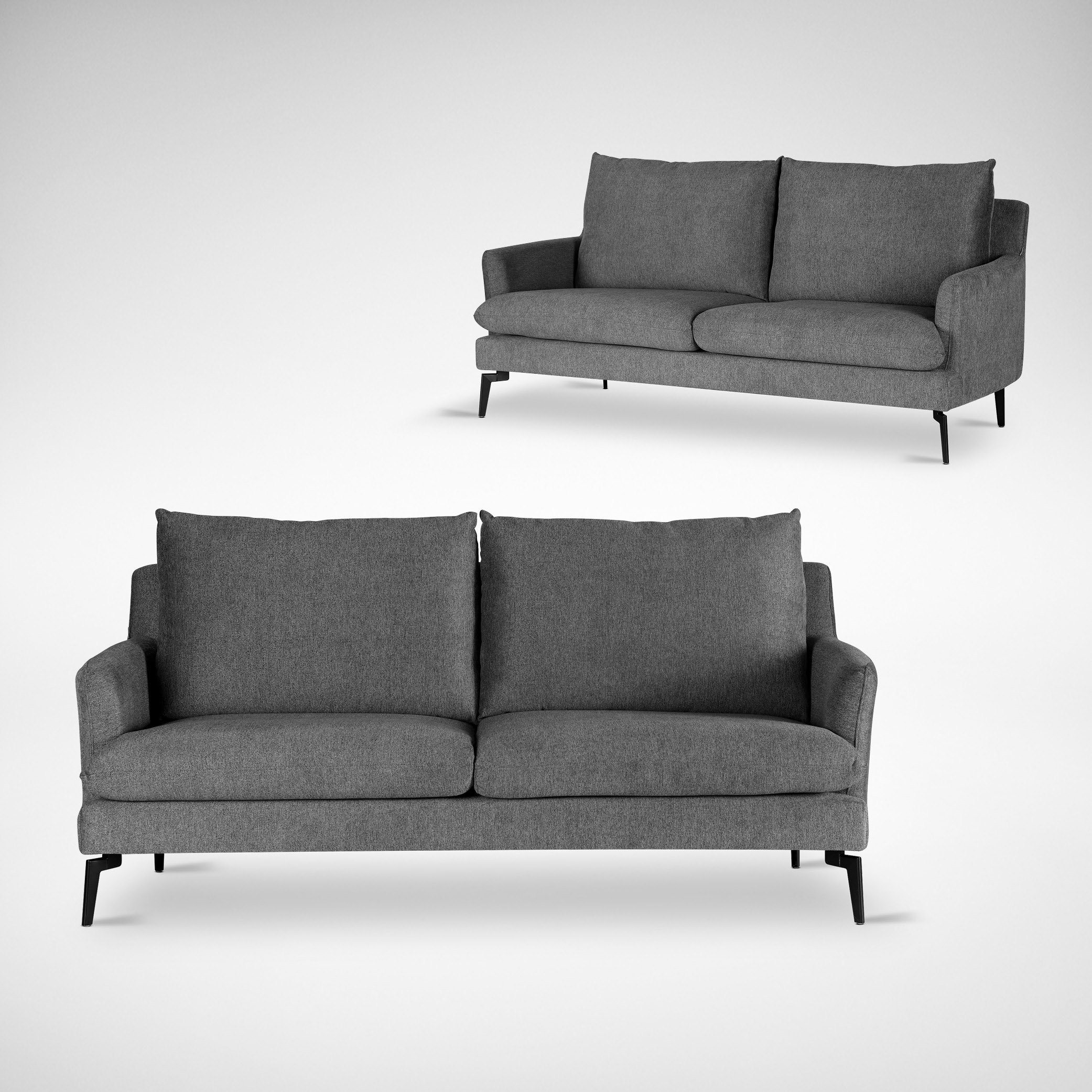 Singapore homes tend to be smaller on space. This suits furniture with simple and "clean" outlines, rather than ornate or baroque pieces.
For example, a 19th century style roll-top desk may look good in the living room of a large, landed property. But if it can look awkward when squeezed into the living room of a 500 square foot condo unit, or a three-room flat. As such, most Singapore homes would do better to consider Minimalist, Scandinavian or Japanese influenced designs; these are usually a more suitable choice than more ornate Art Deco or Rococo pieces*.
For example, a piece such as this Jacinta Coffee Table, or Adonis Coffee Table, can be a living room centerpiece that gives a sense of open space, rather than a big and heavy wooden table. Both are also reasonably priced, compared to the five-digit figure price tags on more elaborate pieces.
*Unless you live in a much bigger house, or your interior designer has specifically built the room around such a theme.
2. Use mirrors to optimise light and the sense of space
Mirrors optimise the use of light; they can brighten up naturally dark areas like corridors, or rooms that are further away from windows. Strategic placement of wall mirrors also makes rooms look bigger. This is a budget-friendly alternative to elaborate track or spot lighting solutions, or repositioning of interior walls.
Besides wall mirrors, you can also consider standing mirrors. Besides ensuring you look great every morning, these can be positioned adjacent to windows to reflect natural light. You can also angle it toward a hallway or your living room, to reflect something interesting (e.g. angle it so it reflects a painting across the room, and visitors will be able to see it even when they're in an adjacent corridor).
One other advantage of standing mirrors is that you can shift them around, to change the effect on your room. Wall mirrors are mostly stuck where you've mounted them.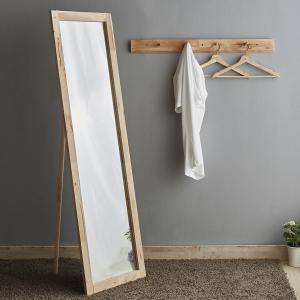 3. Note your furniture's legs, or lack thereof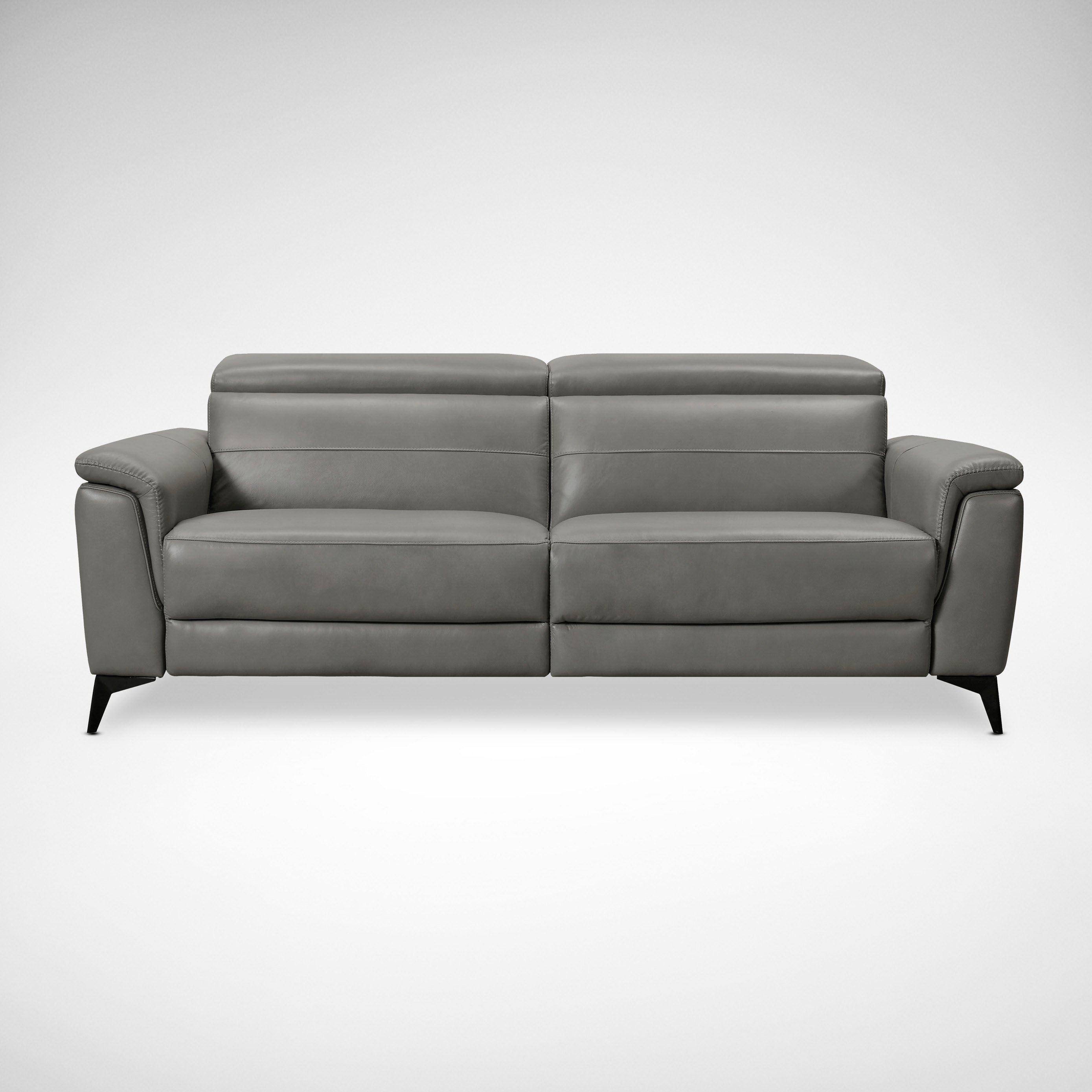 There are two rules of thumb when it comes to a furniture's legs:
First, for smaller areas, it's better for a furniture's legs to be visible, rather than outright resting on the floor. For example, this Regale Three-Seater recliner has visible legs. Notice how, because it's suspended off the ground, it gives a greater impression of space than a huge sofa that's just plopped down with no legs.
The second rule of thumb is consistency. In general, if one piece of furniture has visible legs, then the others in the same set should as well. For example, if you have two adjoining sofas, avoid having one sofa with legs and the other without. That would make your furniture look mismatched and thrown-together. If you have a coffee table with legs, having a sofa with legs would also match the coffee table much better.
If all your furniture has legs, and you use a carpet, position them so that the front two legs of each piece are resting on the carpet. Don't have some pieces on the carpet, and some off the carpet. (Ps. This isn't just a design tip – it's also a lot easier to clean under the furniture).
This subtle consideration is more important than the size of the furniture's price tag.
4. Choose furniture colours that complement the room
Hot colours are red, yellow, and orange. Cold colours are blue, purple, and some shades of green. While there's sometimes good reason to make the two clash (red and blue make each other look more vibrant when side-by-side, for example), stark contrast is usually avoided.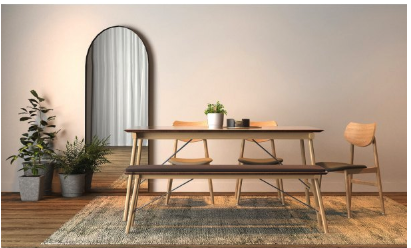 So if you use very hot colours, like bright red, then avoid picking furniture with extreme cold colours like navy blue, and vice versa – unless you purposely want to make your room "pop" like a superhero's outfit.
For that elegant designer look, complement very cold or hot colours with neutral tones like off-white or beige. Also, avoid picking furniture with complex printed patterns, if you already have a room with hot colours (it's over-stimulating and messy). Making careful colour choices is free; and so is the advice that comes with it when you visit the Comfort Design show room.
5. Don't confuse novelty with style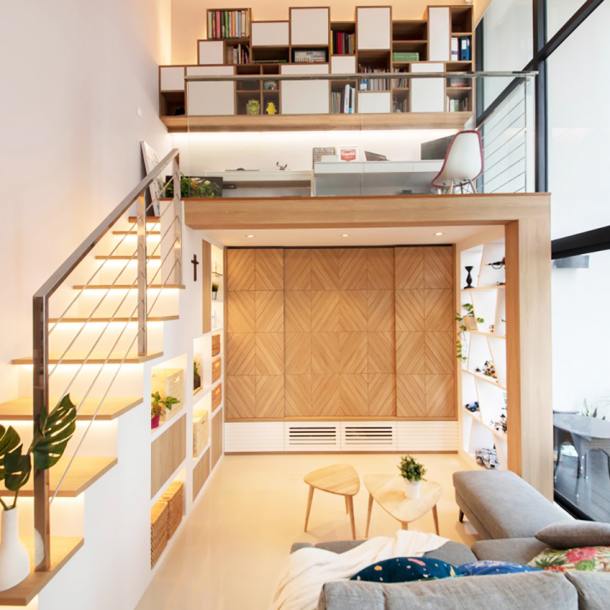 Getting the designer look isn't about expensive novelties, such as water effects (e.g. a waterfall in the living room), kitchen islands with beer taps, walk-in wardrobes, or whatever's trending at the moment.
Simply jumping on the latest fad doesn't always give you a sleek, designer image – in fact, the best designs are often timeless and simple. Consider, for example, the French Cottage style: not one trendy element today – be it track lighting or mezzanine floors – has ever been needed to complement this timeless look.
Rather than splurge on trendy renovations, focus on the basics: furnishings with the right colour and placement.
Comfort Design has almost 40 years of design experience specific to Singapore
This post was sponsored by Comfort Design. Comfort Design is a leading furniture maker in Singapore, with a long established reputation for reasonable pricing and top quality.
You can visit their showroom at Comfort Design Building in Eunos to view a wide range of products. The Comfort Design showroom spans four stories 35,000 square feet. You can consult a team of trained sales consultants, for expert advice on furnishings to fit your unique needs.
Comfort Design is a key furniture supplier to leading Food & Beverage brands in Singapore, and made their foray into residential furnishings five years ago.