The rental market is more competitive than lane space at a public swimming pool on Saturdays, and landlords can't be too fussy.  Vacancies could cost homeowners/property investors a few thousand dollars of missed rental income every month. And if you have a mortgage to pay, it's even more urgent to keep your condo tenanted. So, how to rent out a condo unit quickly? Well, here are seven things you can do:
Work out the right demographic for your property
If you're skipping the use of a property agent, you'll have to market the property yourself. Agents have the experience of knowing the kind of tenant most likely to be attracted to your place.
For example, if your property is huge but in a less exciting location, an agent would be advertising to families and not single expatriates. If your property is close to polytechnics or universities, students might be easier to find as tenants. This is the kind of the information an agent puts upfront in their listings.
Take condos near the Changi Business Park, for example, agents know that the area is a high catchment of Indian expats, and it'll be easier to rent out an entire unit to a Indian family.
For condos near the Lorong Chuan area in Serangoon, the proximity to the Australian International School means the area is a hit with Australian families.
Meanwhile, areas with more nightlife options tend to attract single expats.
Partially furnish the unit
When going for speed, use partial furnishing. This means going for the bare minimum, nothing beyond tables, chairs, lamps, etc.
If the tenant prefers an unfurnished unit, it's still possible for them to accept partial furnishings. There's still enough room for their art collection, train sets, favourite work desk, and so on.
If the tenant prefers fully furnished units, partial furnishings are already halfway there. Most of these tenants don't care about whether your furniture fits into the Scandinavian theme of your home, for instance; they just want to be able to move in and use the facilities as soon as possible.
In this sense, having a partially furnished unit lets you cater to both sides, opening up your property to more potential tenants.
Harness the power of social media
Property agents also leverage their Facebook/Twitter/Instagram accounts, so you can follow their lead and share your 99.co listing on your own social media accounts. According to the agents we spoke to, a surprising number of leads come from social media sources.
One important note: make sure the pictures of your home are properly taken. Bad angles can make your place look smaller than it is, and if you leave stuff lying around (i.e. your bags on the sofa couch), it makes the room look messy.
Oh, by the way, agents with property listings on 99.co can easily and reliably engage a professional photographer to make their units on offer look the way it should. And many actually do so. The key thing to remember is to tidy up your place before photo-taking; our data shows that listed apartments with messy and cluttered interior photos result in fewer enquiries and shortlists.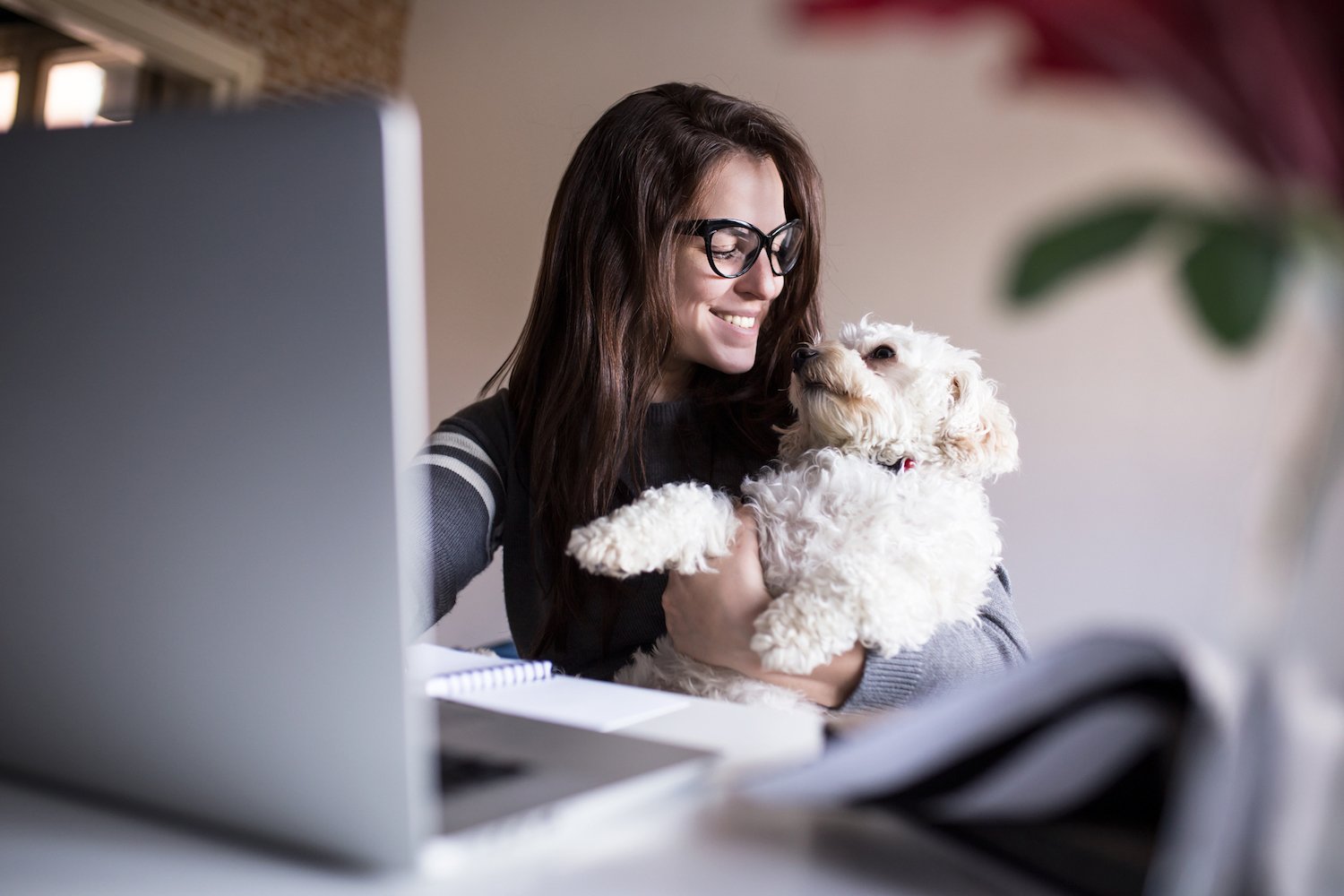 Be pet-friendly
Let's face it, Singapore is about as pet-friendly as a chef at the Yulin dog meat festival. Plenty of animal-detesting landlords would rather not have pets about the house. Well, their loss can be your gain.
If you have the right set-up for pets (e.g. unfurnished, or partially furnished with no carpets and tough vinyl flooring), you can tap into the market of tenants who need their pets with them. Remember this general rule: the more tolerant the landlord, the sooner the tenants arrive.
Mind you, this doesn't mean you've to do too much. You don't need to buy scratching posts and a dog bed, just set up the furnishings so they're a little more resilient. You'll also want to avoid expensive leather upholstery, and most forms of rugs or carpets.
Be open to renting out individual rooms
It's hard to rent out a whole unit to a family these days. To rent out your condo quickly, you'll need to consider renting out each room individually to multiple tenants, especially if your condo unit is huge (above 1,500 square feet).
Now most landlords find this arrangement as comfortable as, say, sitting on a traffic cone for three hours. But here's where an agent can really help smooth things, such as coordinating and hosting viewings so you can focus on your day job (or game of golf).
But note that in renting out individual rooms: you'll still need to collect from multiple tenants instead of one. There's also the possibility of disputes between tenants (most common cause: one idiot turns on the air-con for 18 hours, and everyone is saddled with a big power bill).
If this is too much for you to handle, find an experienced property agent who is willing to go the extra mile to handle any drama — with minimal effort on your part. Of course, he or she might ask for more commission (e.g. half a month extra), but it'll be worth it. If you're open to renting to multiple tenants, it could also mean the difference between having insufficient income to cover the mortgage and getting a tidy rental yield.
Focus on the little details
First, see point 1 about knowing the right demographic.
Once you have that down, you can include a whole bunch of small things that are nonetheless relevant to said demographic. For example, for the price of a ping pong table or a video game console, you can raise the prospects of securing many student tenants or young professionals. If you have a high-capacity wine-chiller, you can be sure expats will come knocking.
One home appliance that will really get the attention of tenants-to-be? A clothes dryer (common in overseas homes but not in Singapore yet).
When your property is tied with another for choice, it's these little details that makes yours come out on top. To make sure that the costs of these small bonuses don't eat too much into your rental income, you can promise such amenities to prospective tenants before you actually buy them. Have your agent include these items in your rental listing; 99.co has a whole lot of home amenities (e.g. jacuzzi) that agents can include as icons, so as make your unit's listing really stand out above the rest.
Start the process early, and explain you're in the midst of furnishing
Continuing from the previous point, you can start looking for tenants even before you're done furnishing. You just need to be careful to point out that some works are ongoing, and there may be a few hiccups (or get your property agent to explain it).
Tenants will need to be prepared for possible inconveniences at the beginning, like lack of Wi-fi for a few days, or the occasional workman coming down to fix things. This may deserve a small giveaway or rental discount for the first month, but look at this way: it sure beats suffering the costs of vacancy.
You can be more selective once the first tenants are in.
Once you have a rental profit that is equivalent to a year of mortgage payments, you can breathe a little easy. And, on the next round of tenants, you can afford to be a little more selective of who gets to stay in your house. But if you're a new landlord dealing with two mortgages for the first time, moving fast is your priority. Remember: your property is a liability as long as it's empty.
If you found this article helpful, 99.co recommends Renting out a room? 9 landlord must-dos to avoid headaches and Calculate rental yield in Singapore: a quick and simple guide
Find the rental home of your dreams today at Singapore's largest property portal 99.co!