Hot on the heels of our 2Q 2018 Quarterly Property Report, we're bringing you the top five HDB towns with the most resale transactions in that quarter.
Overall, the HDB resale market had another soft quarter (with a projected Q-o-Q average price decline of 0.32%). In light of this and the July cooling measures, handful property agents we've spoke to have suggested that tighter loan-to-value limits for bank loans imposed in July may drive some demand from condos to HDB resale flats. While we wouldn't bet on that, there are indeed HDB towns that are much more in-demand than others, judging by their number of resale transactions.
Read on to find out which are the most popular HDB towns in Q2 2018 and what exactly makes them so desirable.
5th place: Punggol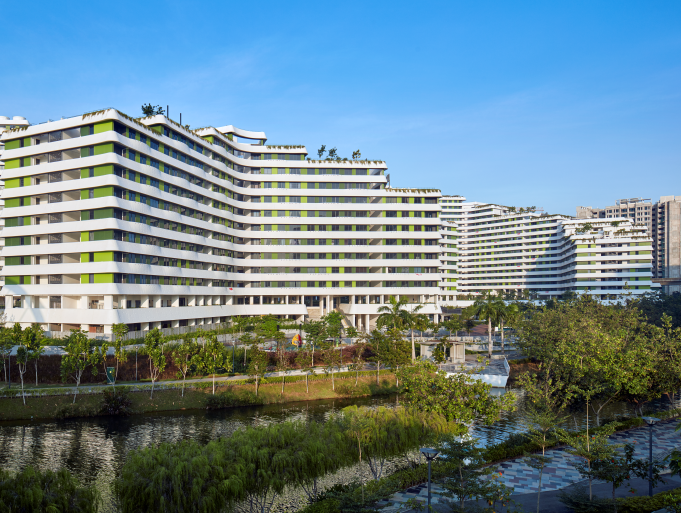 Q2 2017 resale transactions: 329
Q2 2018 resale transactions: 334
Q2 2018 average HDB resale psf price: $420

With almost non-stop HDB BTO (build-to-order) sale launches in the past decade, Punggol is the neighbourhood for young couples who are buying their first home. With many flats now having reached the Minimum Occupation Period (MOP), it's no surprise that the town is on this list. In Q2 2018, a total of 334 HDB resale flats changed hands in this neighbourhood.
Aside from the famed Punggol Waterway Park with it's man-made, otter-friendly river, residents now have plenty of amenities at their fingertips. Shopping, daily necessities and communal facilities come in the form of Waterway Point at Punggol Central as well as neighbourhood centres such as the newly-opened Oasis Terraces. Punggol is also home to the SAFRA Punggol clubhouse and several F&B clusters such as Punggol East Container Park and The Punggol Settlement (where visitors can sample fresh seafood just like the old kampung days).
That's not all that Punggol has up its sleeves; in fact, the government's goal is to develop Punggol into a "mini Silicon Valley". While we don't have a ton of specifics as of yet, we do know that the Singapore Institute of Technology (SIT)'s new campus will be located at Punggol, and that several government agencies (including the Cyber Security Agency of Singapore) may also be moving to be the town's Digital District. By 2019, Punggol will also have its very own Regional Sports Centre.
In any case, we expect Punggol to continue to appeal to young families, with five large childcare centres in the pipeline adding to the already ample early education facilities in the town.
What we like about Punggol: Self-contained township ideal for young families
What could be better: If driving, traffic out of Punggol can be a patience-tester in the morning peak hours
**[Browse HDB resale listings in Punggol here.]
4th place: Woodlands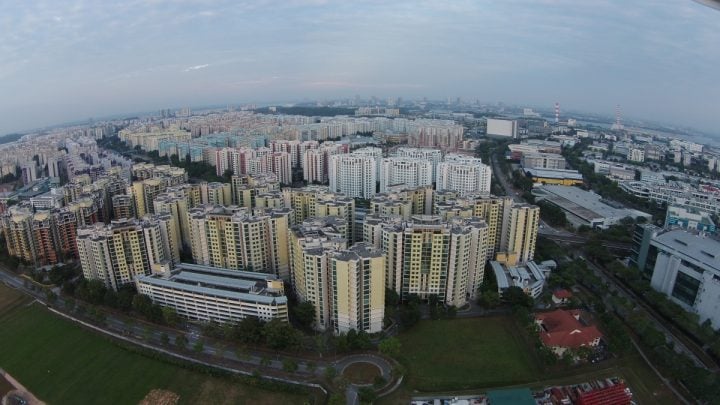 Q2 2017 resale transactions: 427
Q2 2018 resale transactions: 472
Q2 2018 average HDB resale psf price: $328
Coming in fourth place is Woodlands, which clocked a total of 472 sales transactions in Q2 2018.
To be honest, Woodlands doesn't have much going for it as of now. Yes, they do have Causeway Point, Woodlands Civic Centre, and Woodlands North Plaza, and the proximity to JB (no GST!) is a draw for Singaporeans on the hunt for a good bargain, affordable eats and cheap groceries, but that's about it.
That said, Woodlands is set to undergo a huge transformation. When the Woodlands-Johor rail link terminus is completed in 2026, there will be a new commercial and retail hub in the area. Residents can also look forward to a business hub and a waterfront leisure area. For active residents, there's also the upcoming "social corridor", which is a 4.2 kilometre stretch of bike paths, pavilions, and exercise amenities that will run along the North-South MRT line.
Most importantly, Woodlands will also get a huge connectivity boost with the following:
By 2021, the Thomson-East Coast MRT Line would add two MRT stations to the town (Woodlands North and Woodlands South) and enable residents to travel to the CBD in under 40 minutes.
By 2026, a new 21.5km highway — the North-South Corridor — will give motorists a direct route from Woodlands to the city.
What we like about Woodlands: Close to JB and lots to look forward to
What could be better: Transport within Woodlands
**[Browse HDB resale listings in Woodlands here.]
3rd place: Jurong West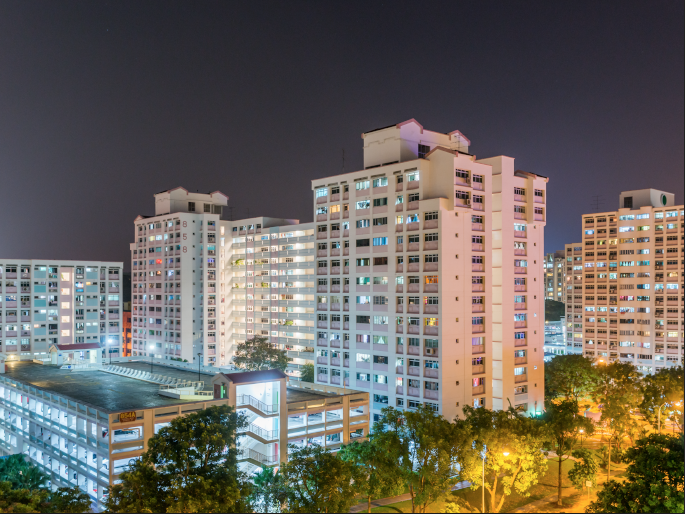 Q2 2017 resale transactions: 440
Q2 2018 resale transactions: 398
Q2 2018 average HDB resale psf price: $361

Third on our list is Jurong West, which amassed a total of 398 sales transactions in Q2 2018. The westernmost HDB town in Singapore, Jurong West is the ideal place to call home for residents whose work is based in the sprawling Jurong Industrial Estate; it is the second most populated new town in Singapore after Bedok.
Those in this neighbourhood are well-served by Jurong Point, the largest suburban mall in the West of Singapore. There's also smaller neighbourhood malls such as Boon Lay Shopping Centre and Gek Poh Shopping Centre, although these don't draw as large a crowd. Speaking of Gek Poh, the residents we spoke to there are delighted that their homes will be in close proximity to the Jurong Region Line (JRL), a planned MRT line to open in 2026.
What will continue drawing demand for housing in Jurong West is more jobs in the vicinity. The government has already planned for additional innovative and high-tech industrial areas in the region, such as the Jurong Innovation District (JID) next to Nanyang Technological University (NTU) and the CleanTech Park. Jurong West will also likely benefit from spillover demand if the Jurong East's CBD ambitions are realised.
What we like about Jurong West: Close-knit community spirit and the promise of greater connectivity
What could be better: Needs more amenities for residents beyond the Boon Lay area
**[Browse HDB resale listings in Jurong West here.]
2nd place: Tampines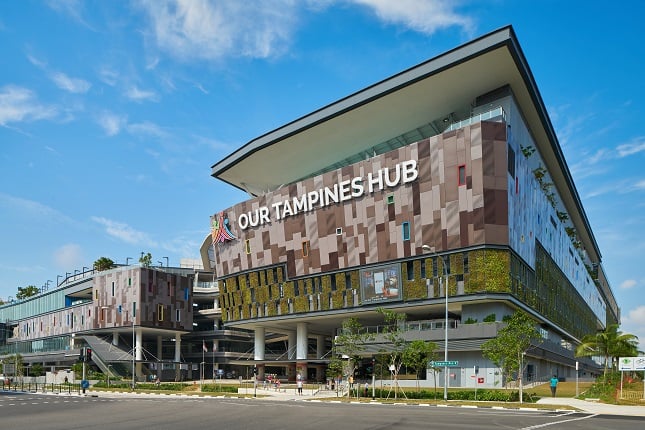 Q2 2017 resale transactions: 376
Q2 2018 resale transactions: 406
Q2 2018 average HDB resale psf price: $418

Narrowly beating out Jurong West is Tampines, which had 406 sales transactions in Q2 2018. This town is the regional centre of the East, and it's also the third largest and third most populated new town in Singapore. Tampines West and Tampines East MRT Stations on the Downtown Line opened in 2017, offering residents greater connectivity to the CBD and nearby areas such as Changi Business Park (Expo) and Bedok Reservoir Park.
In terms of retail therapy, Tampines residents have plenty of options without ever having to leave their town. There's Tampines Mall, Tampines 1, Century Square, and the newer Our Tampines Hub to choose from, and IKEA, Courts and Giant are all conveniently located at Tampines Retail Park. Whichever of these you choose to visit on the weekends, however, you can be sure of a feisty jostle with the crowds, such is the town's popularity with residents from neighbouring towns.
Upcoming developments in Tampines include a network of cycling paths, and even more housing in the form of an upcoming Executive Condominium on Tampines Ave 10 and HDB BTO flats in Tampines North.
What we like about Tampines: It has never stopped reinventing itself
What could be better: The library is in need of a facelift; Tampines North developments could add to the congestion if no new amenities are built; the new Downtown Line stations do not cover northwestern parts of Tampines
**[Browse HDB resale listings in Tampines here.]
1st place: Sengkang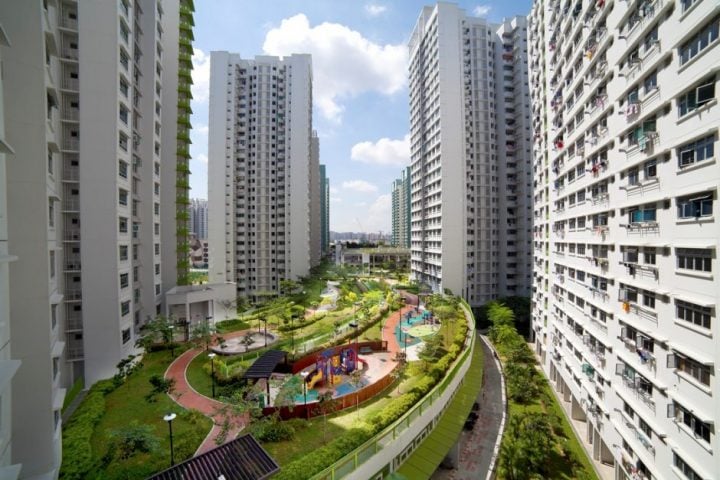 Q2 2017 resale transactions: 435
Q2 2018 resale transactions: 415
Q2 2018 average HDB resale psf price: $399
Coming in at first is Sengkang, which saw a total of 415 sales transactions in Q2 2018. Interestingly, Sengkang is Singapore's first satellite town to have major public transport amenities — including an light-rail transit (LRT) system — planned and built in tandem with its public housing.
Although once favoured by young couples, the resident mix in Sengkang is getting more diverse, with established family units and older folk drawn to the estate for its more laid-back charm and also for it's comprehensive amenities. In particular, the long-awaited Sengkang General Hospital and Community Hospital will be fully-operational in 2018 (we know that how uncommon it is for a HDB town to have its own full-fledged medical facility).
Residents' needs and wants are also mostly met without having to venture out of Sengkang. Although the de facto hub is Compass One, the satellite township of Fernvale has provided a worthy challenger in the form of Seletar Mall, cineplex included. For those who want to keep fit, recreational parks and sports centres include Sengkang Riverside Park (which leads to Punggol Waterway Park) and Sengkang Sports Centre.
There are also several developments to look forward to, such as the upcoming community hub in Fernvale and a mixed-use development around Buangkok MRT station. Such is the demand for HDB resale flats in Sengkang, that owners have been getting record profits for flats they once bought at BTO prices.
What we like about Sengkang: Comprehensive medical care, entertainment and recreational facilities all in one town, near to Seletar Aerospace Park
What could be better: The traffic congestion at morning peak hours; LRT system not really reliable
**[Browse HDB resale listings in Sengkang here.]
Which of these HDB towns would you want to live in? Voice your thoughts in the comments section or on our Facebook community page.
If you found this article helpful, 99.co recommends Has Clementi become prime real estate in Singapore? and What makes Bishan HDB Resale flats perform so well?
Looking for a property? Find your dream home on Singapore's largest property portal 99.co!