We are so glad to have emerged from this crisis stronger than ever with our agent partners. Do note that we have since retired our Agent Resilience Package with effect from 31st June 2020.
If you'd still like to find out what we offered, feel free to read on!
—————————
We are facing trying times.
After the recent Circuit Breaker announcement, we know it'll be a while before things got back to normal. That is why we have put together our Agent Resilience Package to help you through this difficult period.
To our agent friends: You have supported us all these years. Now it's time we support you back.
Without further ado, here's a full breakdown of our Agent Resilience Package:
a) For existing Premium Agents that signed up between November 2019 to February 2020
Get a free top-up of 100 iProperty listings and access to our Infotools with 5 years data. We hope this access will be useful in helping you get the supply you need during this period.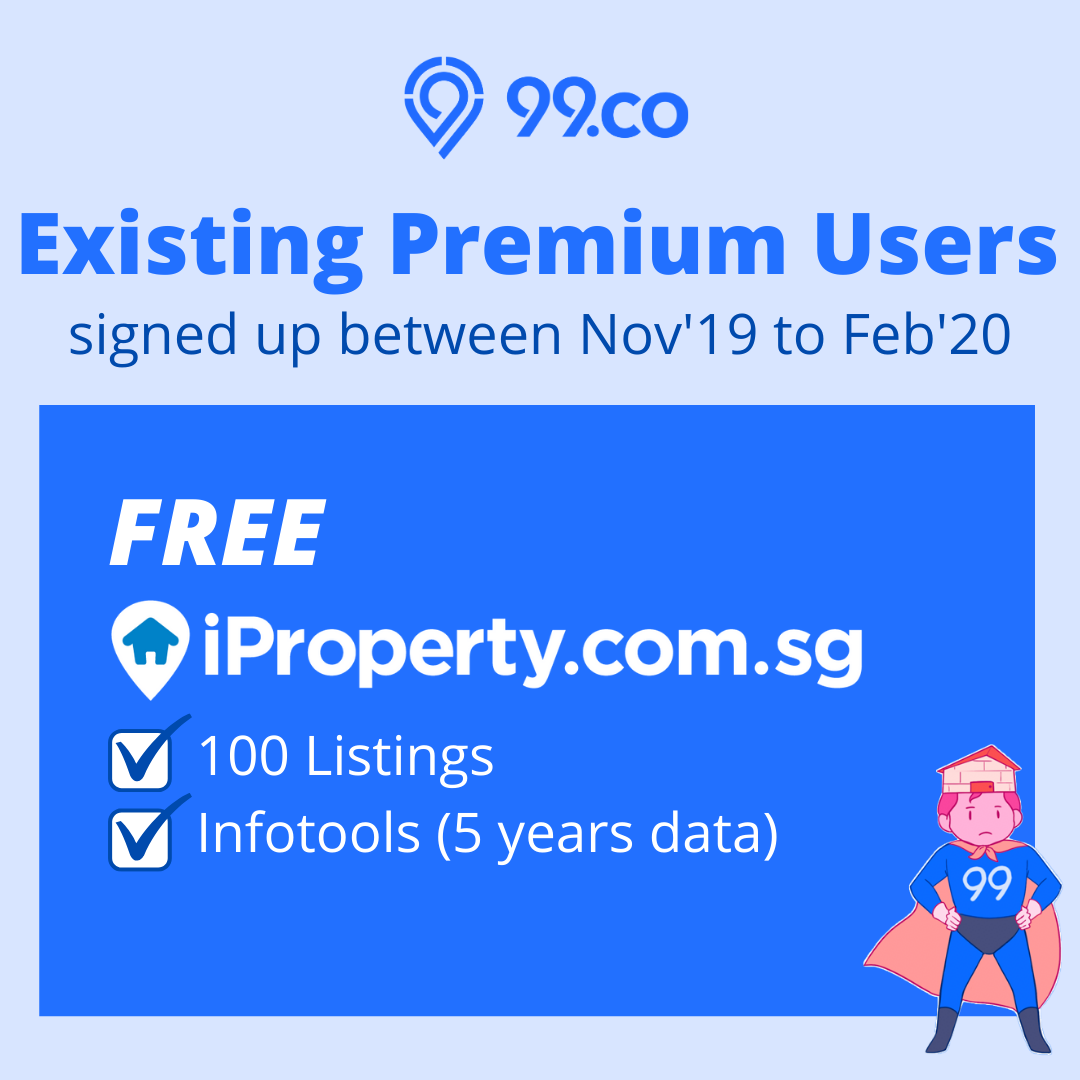 b) For existing Platinum and Ultimate Agents
We will be putting a freeze on your account expiry till things get back to normal. You still get access to all the same features and tools during this period.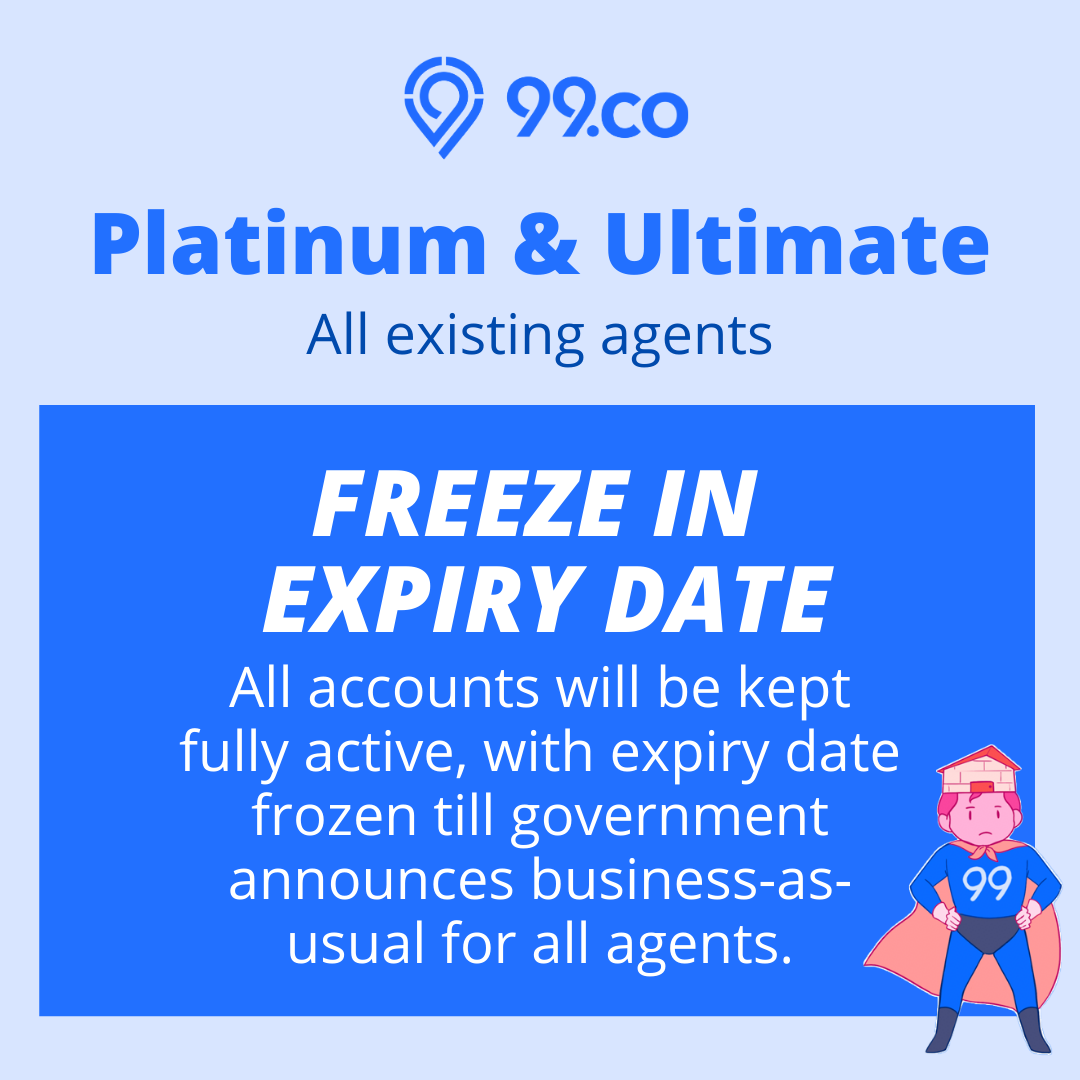 c) For Signups and Renew as of 4th April 2020
Thank you for your belief in 99 Group. You will get access to your account immediately, and similar to our Platinum and Ultimate users, you will also get a freeze in account expiry till things get back to normal.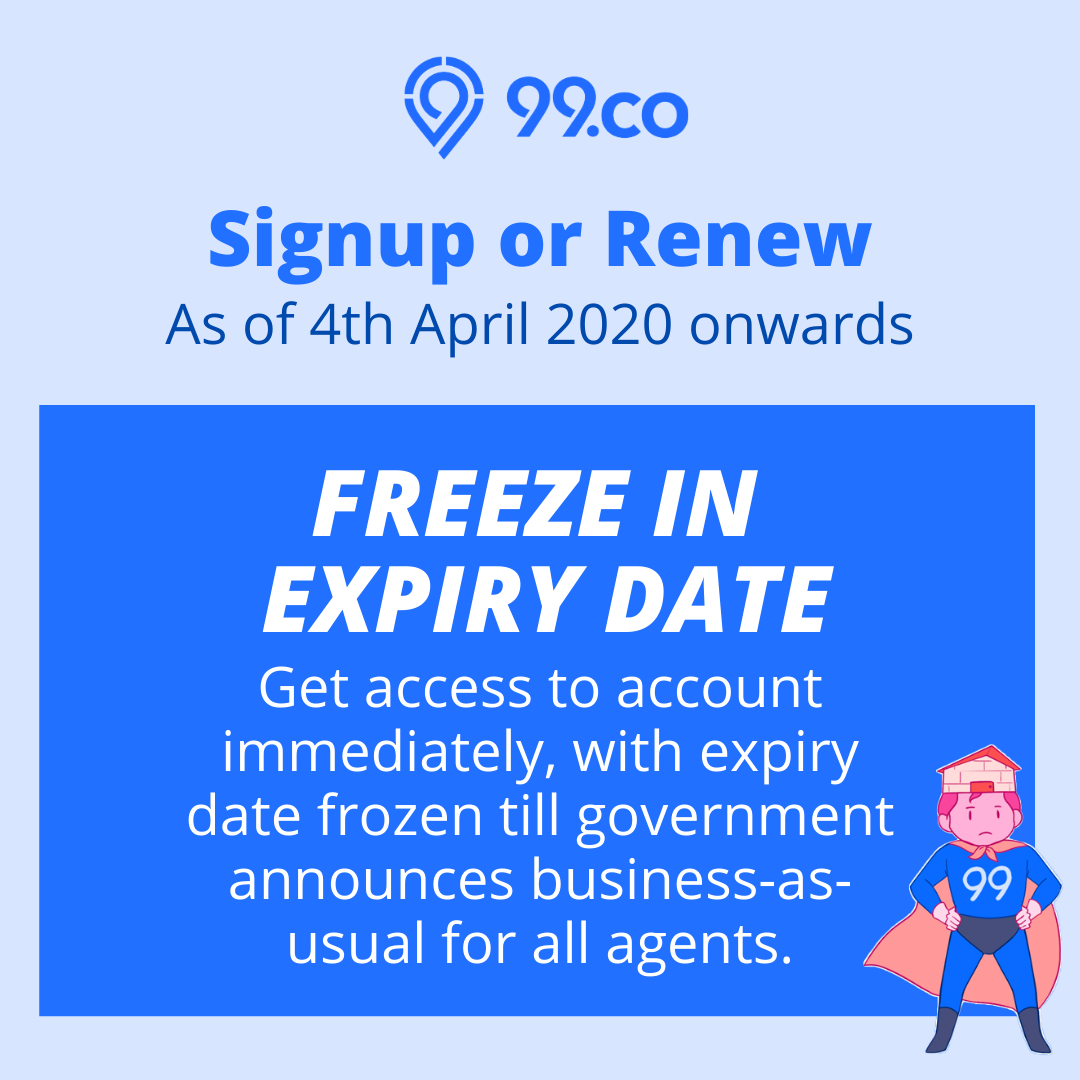 d) *BONUS* For new Signups
If you're new to the 99.co Agent Family, we will be throwing in 3 months of Featured Agent worth $900 for additional exposure during this period. This will be effective immediately upon sign-up.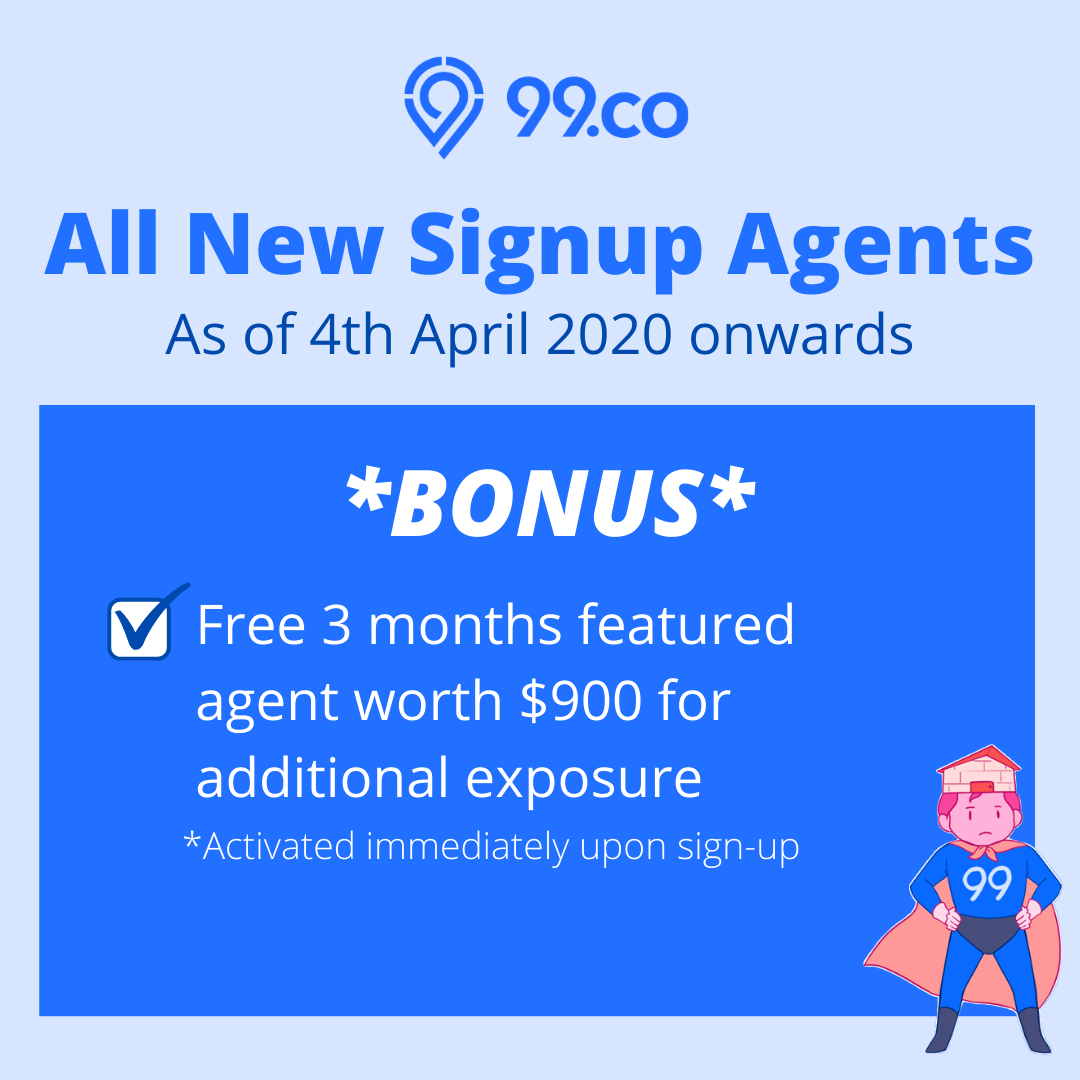 e) 99.co only Agents
You will continue getting your 300 credits monthly on top of all our initiatives. Thank you for your continued support.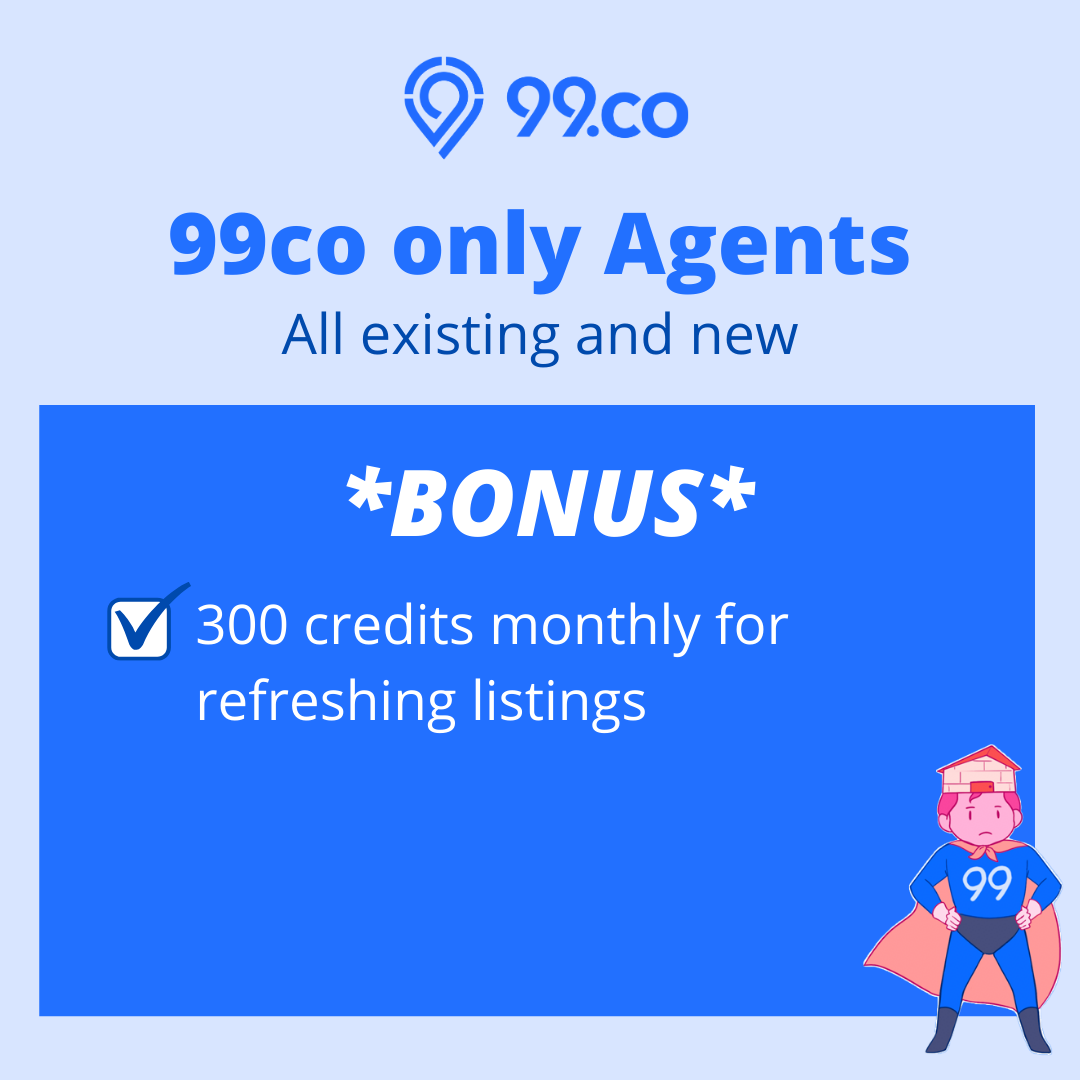 f) New RES Agents (Less than 6 months)
It is tough for any agent right now, especially so for someone new in the market. This is why we are offering an additional 3 months free on top of all the above.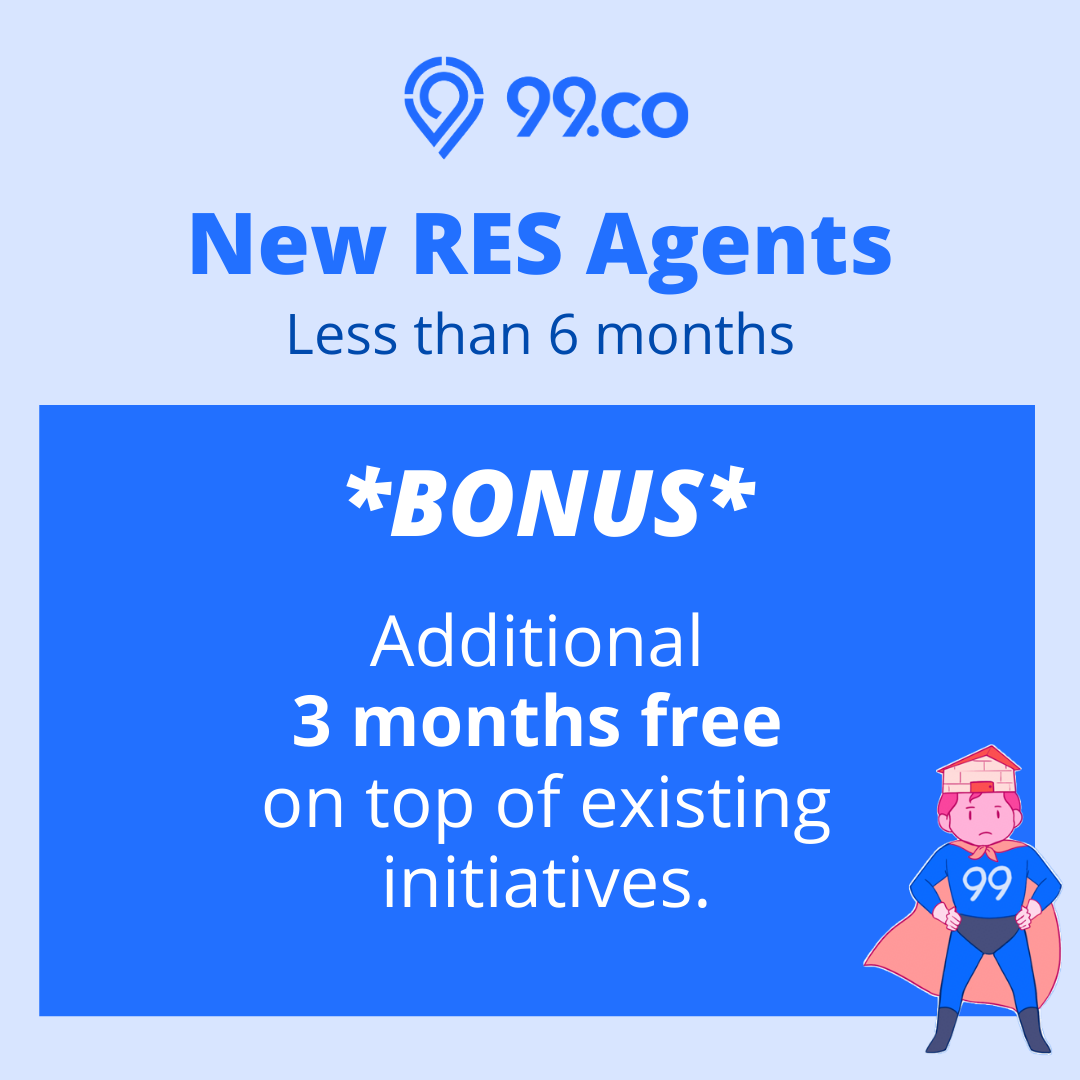 All above initiatives will be effective with immediate effect. Let's get through this together 💪