After months of hype, leaks and speculation, Cupertino's flagship smartphone, the iPhone X finally reaches our Singaporean shores today. The iPhone X reimagines what the iPhone should be, ten years after the original redefined smartphones. With an all new all-screen design, truedepth sensor system for FaceID and a greater push for augmented reality, the iPhone X may well be the beginning of a new generation of iPhones.
At 99.co, we believe in the journey of making your house a home. With iPhone X pushing new boundaries in augmented reality, here are 5 apps that we feel will come in handy when you are ready to turn that new house into a family home.
Housecraft
Need help with space planning? Housecraft by Sirvo LLC uses AR to drop virtual furniture into your living space. Sofas, coffeetables and even plants, Housecraft comes with a wide library of virtual furniture for your space planning needs. We like how you can admire the object from any angle to get a sense of how much space it takes up.
IKEA Place

Mention IKEA and most Singaporeans will resonate with the Scandinavian furniture and lifestyle brand. IKEA has two megastores in Alexandra and Tampines. Their first AR app, IKEA Place is similiar to housecraft except it is limited only to IKEA branded items. The app includes true-to-scale models of everything from sofas and tables, to tv consoles and coffee tables. We really like that the prices are visible on the app as well. This stops you from wondering and helps you to start planning and eventually making that purchase decision, without leaving your home.
AirMeasure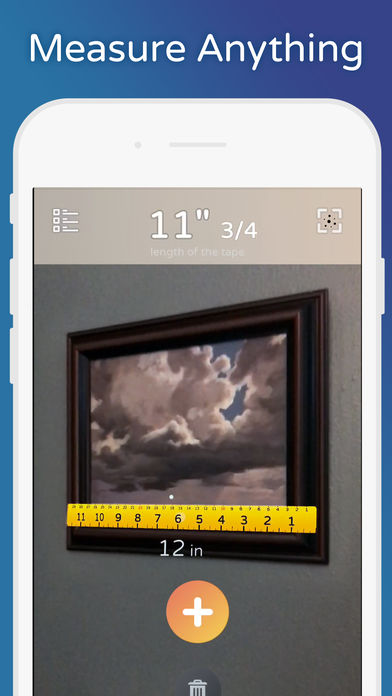 Have you ever wondered if an item would fit only to realise that you don't have a tape measure with you? AirMeasure by Laan Labs works with the iPhone camera to give you a host of measuring tools. These tools include height measure, a laser leveler, point to point floor plan measure and a virtual tape measure. All this with just your iPhone camera! Very handy!
TapMeasure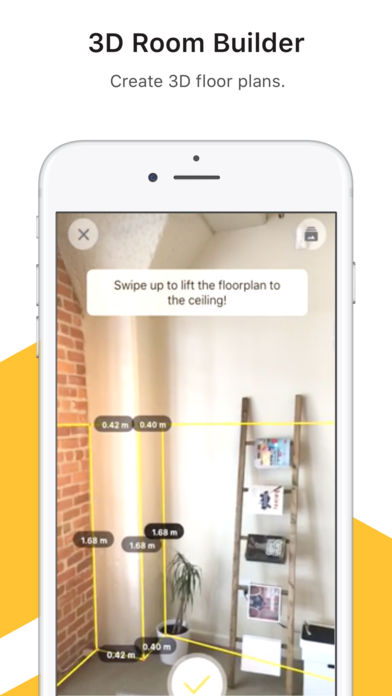 TapMeasure is an app from Occipital, a company that's heavily invested in virtual reality. It differentiates itself from other measurement apps by being able to create floor plans and 3D room models, which can be exported as CAD files or into SketchUp. Architects could even use this to get a sense of scale of their projects.
MeasureKit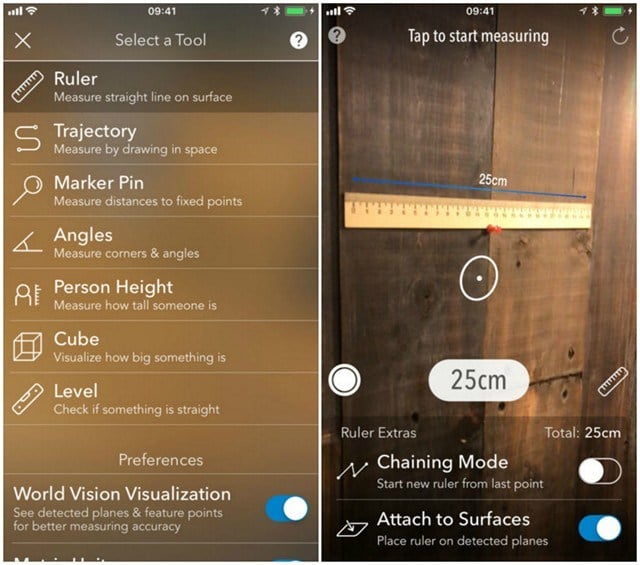 If you are looking for a simpler app thats free, check out MeasureKit. MeasureKit comes with a free ruler tool that should satisfy most measuring needs. If you want to get into checking angles or levels, you could unlock the other tools for a small fee.
With greater push into augmented reality spurred on by the iPhone X and iOS 11, planning for your interior has never been more convenient and enjoyable. Be bold and experiment with furniture types. It's all possible now, almost instantaneously, with technology. Start your space planning, and let us know how much these apps have helped you. Share with us and other readers your space planning ideas. It's the time to get really creative! For those who are still looking for your very own place, do check out our own 99.co app for you to find your way home!
If you found the information in this article useful, 99.co recommends all you need to know about smart homes and smart home assistants that will change life as you know it.
Find the home of your dreams today at Singapore's largest property portal 99.co!