Adding to the buzz about Jurong Lake District that has been steadily building up, property analysts have recently stated that they believe that the area will be even more "bustling" than Singapore's first Central Business District. Amongst those who spoke were Mr Colin Tan, director of research and consultancy at Suntec Real Estate Consultants; he pointed out that due to the Jurong Lake District's population density and catchment area, businesses in the vicinity are likely to operate 24 hours.
Once Jurong Lake District is fully built up, both office and residential rent prices in the area are expected to increase dramatically. Want to strike whilst the iron is hot, and secure your rental unit at Jurong Lake District before rents start soaring through the roof? We've collated a list of rental units around the Jurong Lake area, all of which are going at $3,000 or less per month. Enjoy!
#1: Lakeville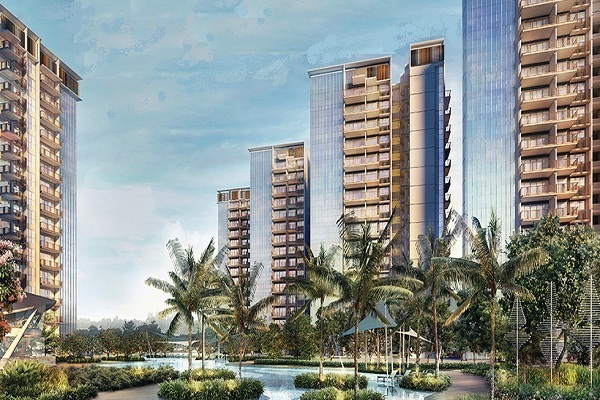 (Credits)
Location: 1-11, Jurong Lake Link
Unit details: 2 beds, 2 bath, 721 square feet, $2,400 per month ($3.33 psf)
This spanking new condominium is located nearby both Jurong Lake and Chinese Garden, and the respective MRT stations (Lakeside and Chinese Garden) are approximately 8 minutes and 13 minutes away by foot. Bathroom fittings are modern and up-to-date, and this specific unit located at Block 9 faces the pool. For a pretty reasonable psf price, we couldn't ask for more!
Rent if: You want to live somewhere new and modern.
#2: Parc Oasis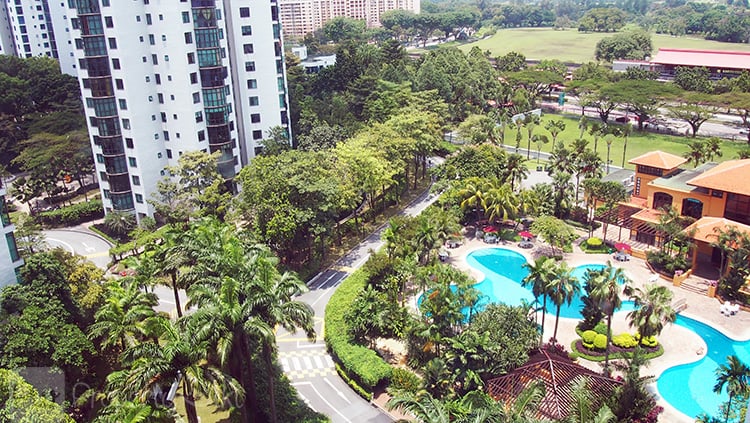 (Credits)
Location: 35 Jurong East Avenue 1, Singapore 609774
Unit details: 1 studio, 1 bath, 300 square feet, $2,100 per month ($7 psf)
Parc Oasis is a relatively large 99 years leasehold condominium which was completed in 1995. Although it isn't the newest development on the block, it nevertheless comes equipped with all the facilities you'll need, such as BBQ pits, swimming pools, tennis courts, function rooms, saunas, a driving range, and more. Whilst the psf price is on the high side, the unit is located on the 15th floor, and it comes fully furnished and ready for you to move in.
Rent if: You're a sucker for a lovely view.
#3: The Mayfair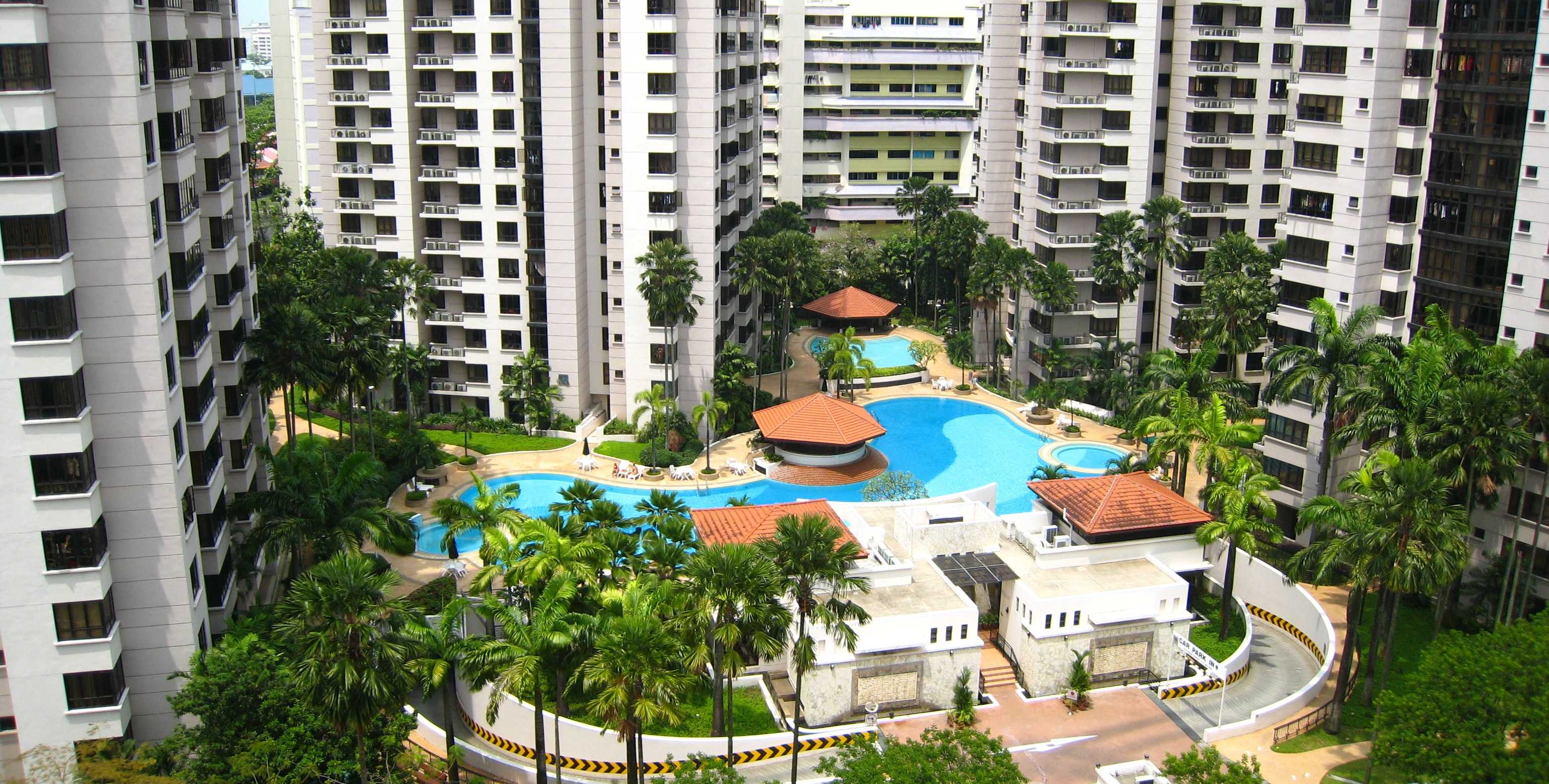 (Credits)
Location: 1 Jurong East Street 32, 609477
Unit details: 1 studio, 1 bath, 635 square feet, $2,300 per month ($3.62 psf)
Other than the typical facilities such as pool and gym, The Mayfair also houses a private bowling alley. Whilst the design of the actual apartments are fairly standard, residents will also enjoy the outdoor water landscaping which includes tranquil waterfalls, reflecting pools and more. There are plenty of food and amenities, including Yuhua Market & Hawker Centre, within walking distance.
Rent if: You value convenience, and want to be surrounded with plenty of food options.
#4: Ivory Heights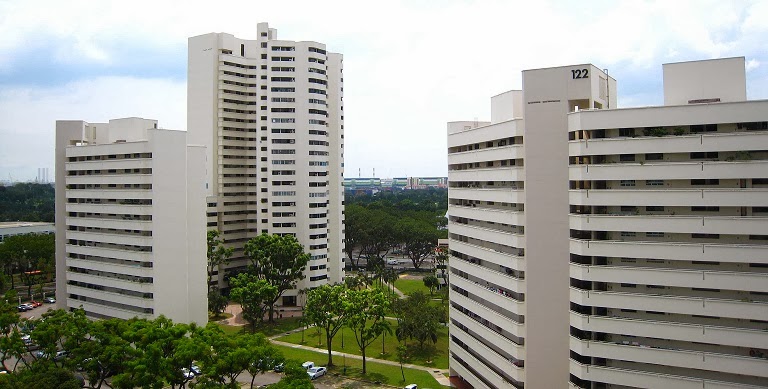 (Credits)
Location: 117-124 Jurong East Street 13, 600117
Unit details: 3 beds, 2 bath, 1,550 square feet, $2,700 per month ($1.74 psf)
It might not be the best-looking condominium around, but when it comes to value, this unit at Ivory Heights is unbeatable. We're talking 1,550 square feet of space for you (and your family, or apartment mates!) to luxuriate in. Residents of Ivory Heights are also just a short 8 minute walk away from Jurong East MRT, as well as several malls such as JEM, JCube, and Westgate.
Rent if: You need plenty of space.
#5: Westmere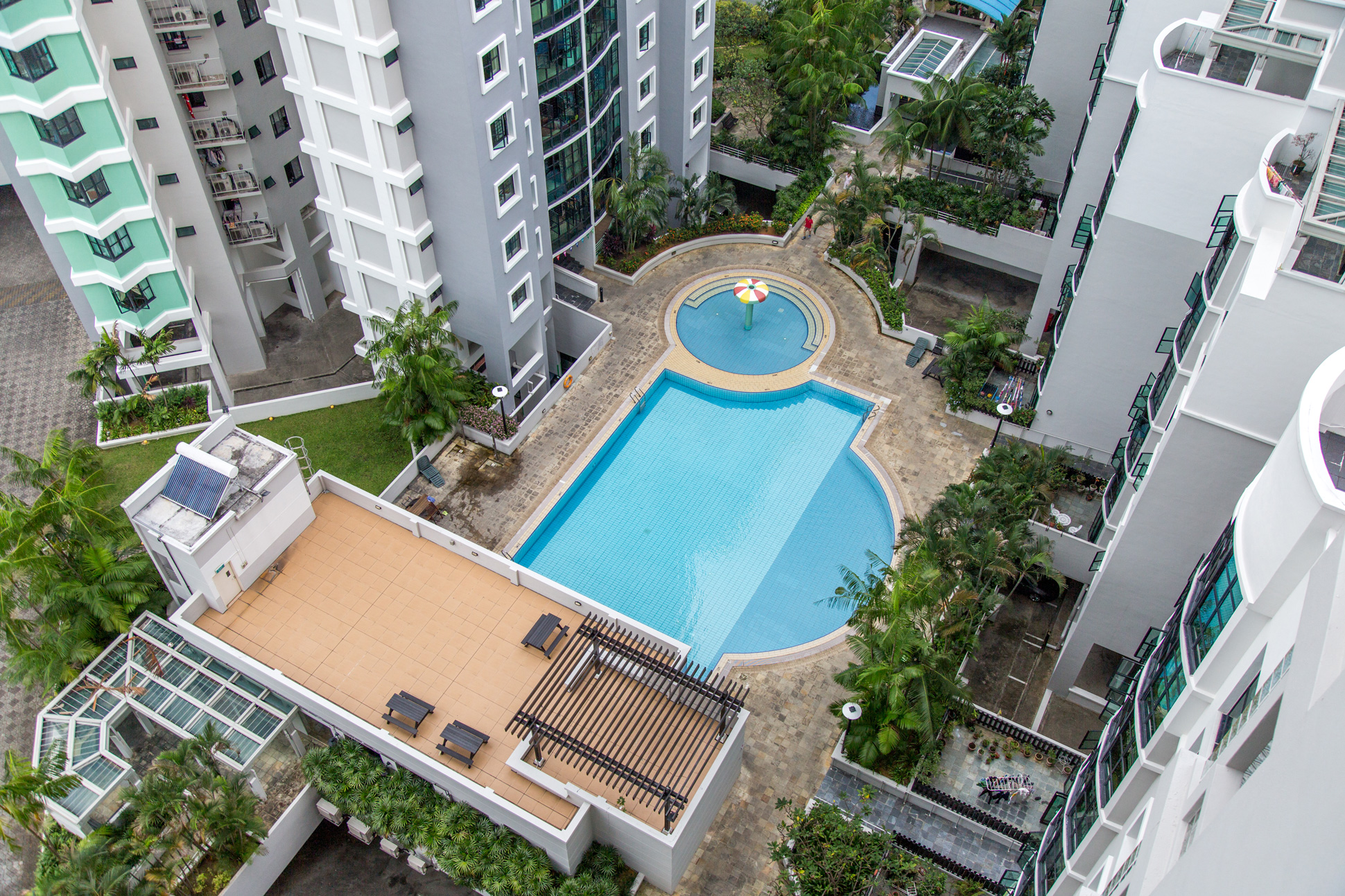 (Credits)
Location: 71-77 Jurong East Street 13, 609653
Unit details: 1 common room, 1 bath, 120 square feet, $800 per month ($6.67 psf)
This condominium which was completed in 1999 is located right in the middle of Chinese Garden and Jurong East MRT Station. If you're not one to get claustrophobic, and can make do with a small space, consider this common bedroom which is fully furnished and comes with a pool view. This room is considered move-in ready in our humble opinion!
Rent if: You're on a tight budget.
Check out other rental related articles here: Here's why renting in Singapore isn't as expensive as you think and 7 rental hidden costs: is that cheap rental unit too good to be true?
Find the rental home of your dreams today at Singapore's largest property portal 99.co!