Katong Shopping Centre, the de-facto capital of maid agencies in Singapore, is up for en-bloc. The iconic 90,000 square foot mall has been zoned for both commercial and residential use, and has been around since 1973.
The illustrious history of Katong Shopping Centre
For those of you who don't know it, Katong Shopping Centre was groundbreaking in its day for several reasons:
Katong Shopping Centre was the first mall in Singapore to be fully air-conditioned. In the past, each mall unit had its own air-conditioner or fan. The common corridors, lift lobbies, etc. were not air-conditioned.
Katong Shopping Centre used to be a beachfront mall. Before land reclamation ended up creating Marine Parade in the early '80s, the sea was visible from the mall.
Katong Shopping Centre was once referred to as "the Chinatown of the East", due to high foot traffic and range of businesses. At the time Parkway Parade wasn't around to dilute its business.
Katong Shopping Centre was once a food hotspot, and contributed to Katong's reputation as a foodie area. It is still renowned for its Delicious Boneless Chicken Rice stall (in the basement food court, that's actually what it's called). Also famous is the Dona Manis cake shop, which once had queues that could reach around the corridor.

The confusion between Katong Shopping Centre and Katong Mall (now I12) infuriated many people in the late '80s to '90s. It was common for people who didn't live in the east to assume "Katong Mall" and "Katong Shopping Centre" referred to the same thing (which they uh, kind of do).
In January 2010, 80 percent of the unit owners gave their approval for an en-bloc sale. But the en-bloc attempt, for $455 million, fell through in 2011. The current en-bloc attempt, for $630 million, has been ongoing since June 2014.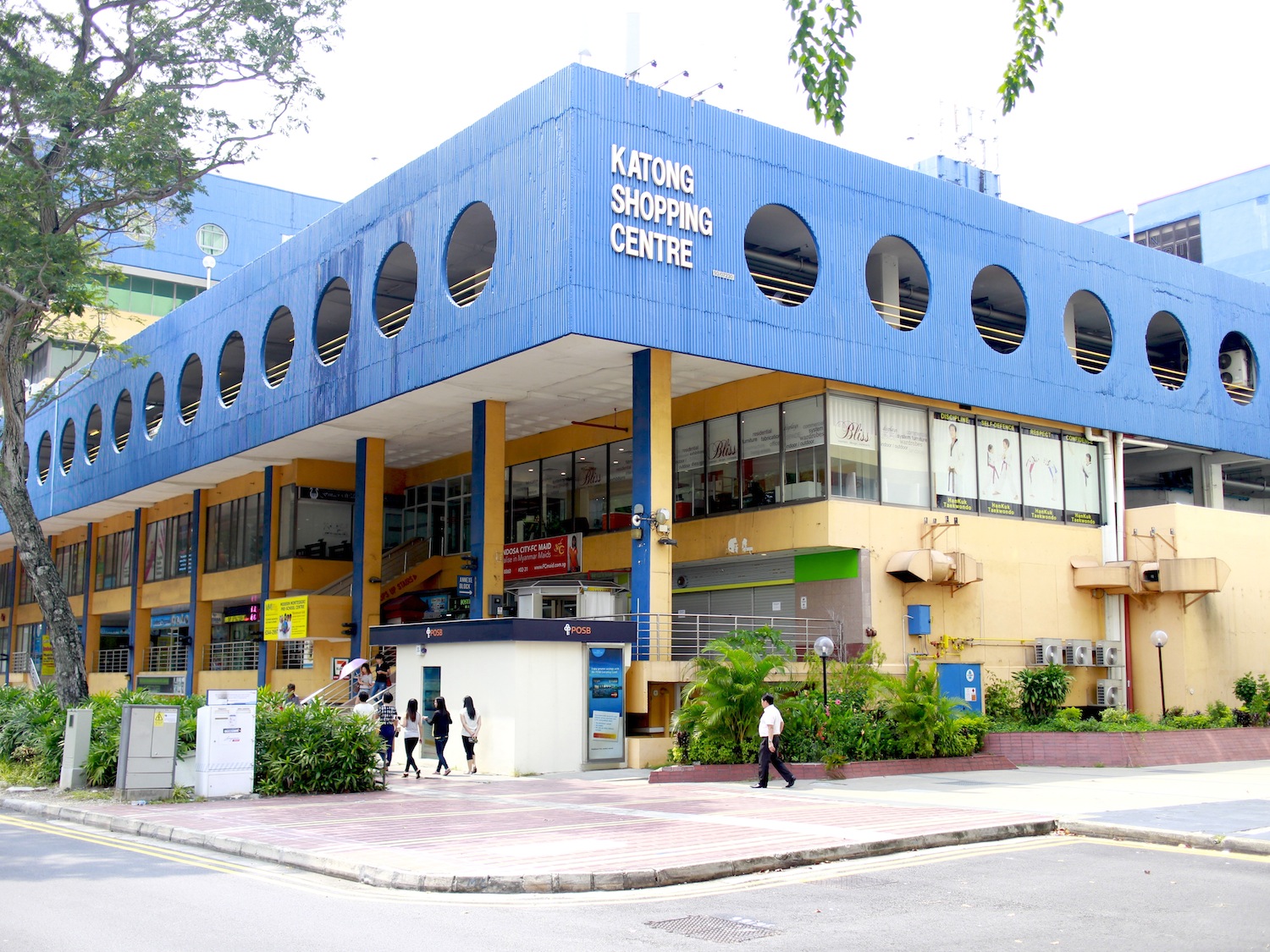 Just days prior to the en-bloc attempt, one of the stores in Katong Shopping Centre sold for a record price of $6,300 per square foot. This is remarkable for an aging mall, and reflects on continued demand for its location. At present, rental rates at Katong Shopping Centre are around $6 to $8 per square foot.
Why it might be a gold mine
The main reason for its value is due to the many condos in the area. From the old freehold Haig Court, to The Shore Residences and The Esta, Katong Shopping Centre is a position to service plenty of residents. True, Parkway Parade will always be a source of competition – but Katong Shopping Centre has always been complementary to it.
Residents still frequent it for services they don't find at the more retail oriented Parkway Parade. From maid agencies to tailoring to ghost busting (yes, for real, one of Singapore's most famous ghost exterminating services is in the basement), the mall has always drawn a steady stream of customers.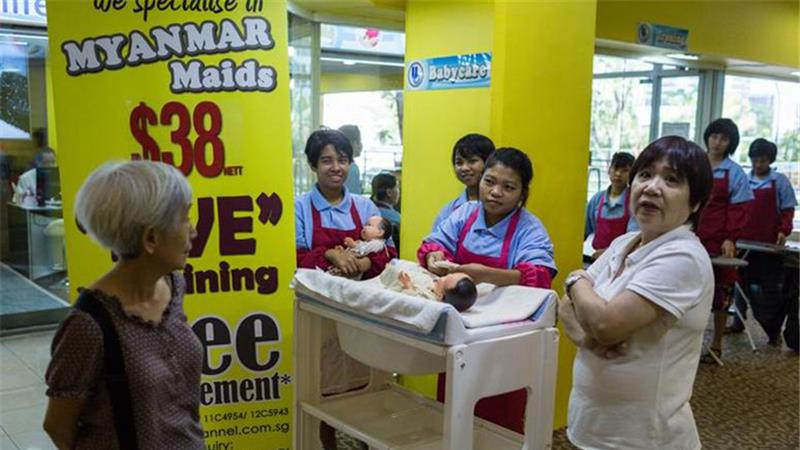 Despite its age, Katong Shopping Centre retains a fair amount of bustle, thanks to its location: smack in the centre of upper-middle class residences.
The second thing is its location along a foodie stretch. Head a little further down the road, and you'll find the (alleged) birthplace of Katong Laksa. All the way down toward the Joo Chiat area, you'll find everything from modern European hipster cafes to Thai Mookata restaurants.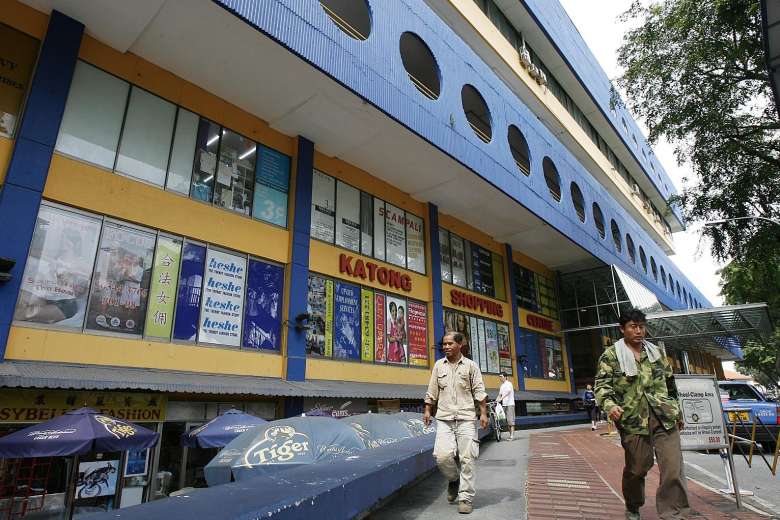 While I12 tries to capitalise on the food angle, the truth is Katong Shopping Centre may be in an even better position to do so. It's larger, closer to the bus stop, and closer to the residences. It will also retain a large customer base if the current food court outlets can be convinced to stay.
The third bonus is the nightlife, which is slowly being revitalised. Back in the '90s the nightlife in the area was rather sleazy, culminating in massive raids in the Joo Chiat area in the 2000's. In particular, the former Paramount hotel and shopping centre (now Village Hotel Katong) was notorious for its sex-for-sale basement pubs.
All of this has since been cleaned away, and replaced with equally vibrant (but less Geylang-like) entertainment. The Alibabar, for example, is coffee shop by day and bar by night, and is just a short hop away from Katong Shopping Centre. A Japanese Izakaya, sports bars, and others nightlife spots are all in the vicinity.
This is great if Katong Shopping Centre can be redeveloped into a mixed commercial and residential building. Living there would mean easy access to three malls (Katong Shopping Centre itself, I12 Katong and the nearby Parkway Parade), great food, and constant entertainment.
It's not without problems
The main issue has always been transport. There is no MRT station nearby; you pretty much need to use a bus (like bus 14) or a cab to get there. Yes, we're aware of all the websites telling you it's accessible via Eunos and Paya Lebar MRT stations. But try it out yourself and you'll see these are rotten, rotten lies: it's a heck of a walk from those stations.
The other issue is competition. We've mentioned it can complement Parkway Parade, and is in a position to be a food mall like I12. But the question is, do the residents there need another mall? After all, there is a reason why Katong Shopping Centre today seems restricted to three main businesses: maid agencies, photocopy services, and tailoring. Perhaps all other needs are already fulfilled, and there is simply no need for another. Consider:
Parkway Parade provides retail, with brands like Courts and Uniqlo

I12 seems to have crammed a million restaurants, from Tim Ho Wan to Toast Box, within its confines

The nearby Mercure hotel is loaded with enrichment centres and tuition centres, and Parkway Centre has been the undisputed tuition centre of Singapore for over a decade
The needs of residents seem to be quite well covered. If Katong Shopping Centre is redeveloped, it can't turn a profit by just continuing to house maid agencies, tailors, etc. There's no point redeveloping it just to keep doing that.

Perhaps, given that the cinema that once serviced Marine Parade has closed down, there would be room for that in a new Katong Shopping Centre. Regardless, the real winner will be residents living around the area.
If you found this article helpful, 99.co recommends Thinking of investing in commercial property? and 9 things to look for when buying or renting a shop in Singapore
Looking for a property? Find your dream commercial property on Singapore's largest property portal 99.co!