Landed properties in Singapore include a terrace, semi-detached, bungalow, and cluster housing.
Congrats, you are (or about to be) in possession of one of Singapore's most coveted property: the landed house. Your friends will tease you about being "loaded" and your nieces and nephews will know you as the person with that big house they visit once a year.
Owning a landed property is to own the plot of land the house sits on, and one of the benefits include having fewer constraints when it comes to renovating — as compared to renovating HDBs and condominiums. Here are some factors to take into consideration when renovating your landed property.

The areas of a landed property you shouldn't skimp on
William Ng, architect and founder of Studio Wills + Architects, says the most important factor is getting "the shell and guts of the house" right. This includes appropriate water-proofing, sound-proofing, electrical wiring and water-piping.
For instance, you would not want your power sockets to be located near structural elements such as columns. It will compromise the structural integrity of a building. Good practices such as introducing a rainwater drip to discourage water ingress is also something to look at.
Get these basics wrong and you won't be able to rest easy at night.
"The decorative aspects of the house can wait if budget does not allow it," he says, adding that renovation can take anything from six to eight months or more.
Equally important areas to look at are:
The house facade
Want it simple and conventional? Opt for plaster finishes and paint. Want that high-SES look? Marble and granite will do the trick. Other cool cladding options include tiles, exposed or veneer bricks, and — if you really want to take it to the next level — perforated metal sheets. Looks pretty nice here.
Materials that make a statement, but require long-term maintenance, would be wood cladding or green walls.
Windows
Perhaps when God said, "Let there be light!" he was also subtly giving us renovation tips. Consider larger windows that give you maximum light. Hardly anyone likes a dark and dingy house.
However, where there is light there is also heat. Arjan Twilhaar, principal designer and founder of design firm Aiden T, recommends windows that offer protection from the heat. "My preference is to have clear windows with a translucent solar film that blocks UV rays and keep the house bright," he says.
Roof
If you notice that your roof is sagging, it might be an indicator of weak flashing. Don't laugh — it simply means the layer that protects the roof from things like water damage is experiencing wear and tear. "Metal flashing instead of wooden ones would be a long-lasting replacement," says Arjan.
Drainage
Unless you want to re-enact the Titanic movie (or the Orchard Road flood of 2010), it is good to have  a height difference between indoor and outdoor. Water should not splash into the house, too. "Your storm drainage needs to be done properly, so water can be taken from the roof and garden, and channelled out," says Arjan.
Staircases
The type of staircase you choose will depend on the capacity of its footing. "Concrete stairs are common, but they do add a lot of weight to the overall structure. If this is an issue, look at lightweight metal stairs," says Arjan.
Adding another floor? Your contractors will need to place it in a location that works in harmony with the existing beams and columns. This will dictate the position and design of the stairs.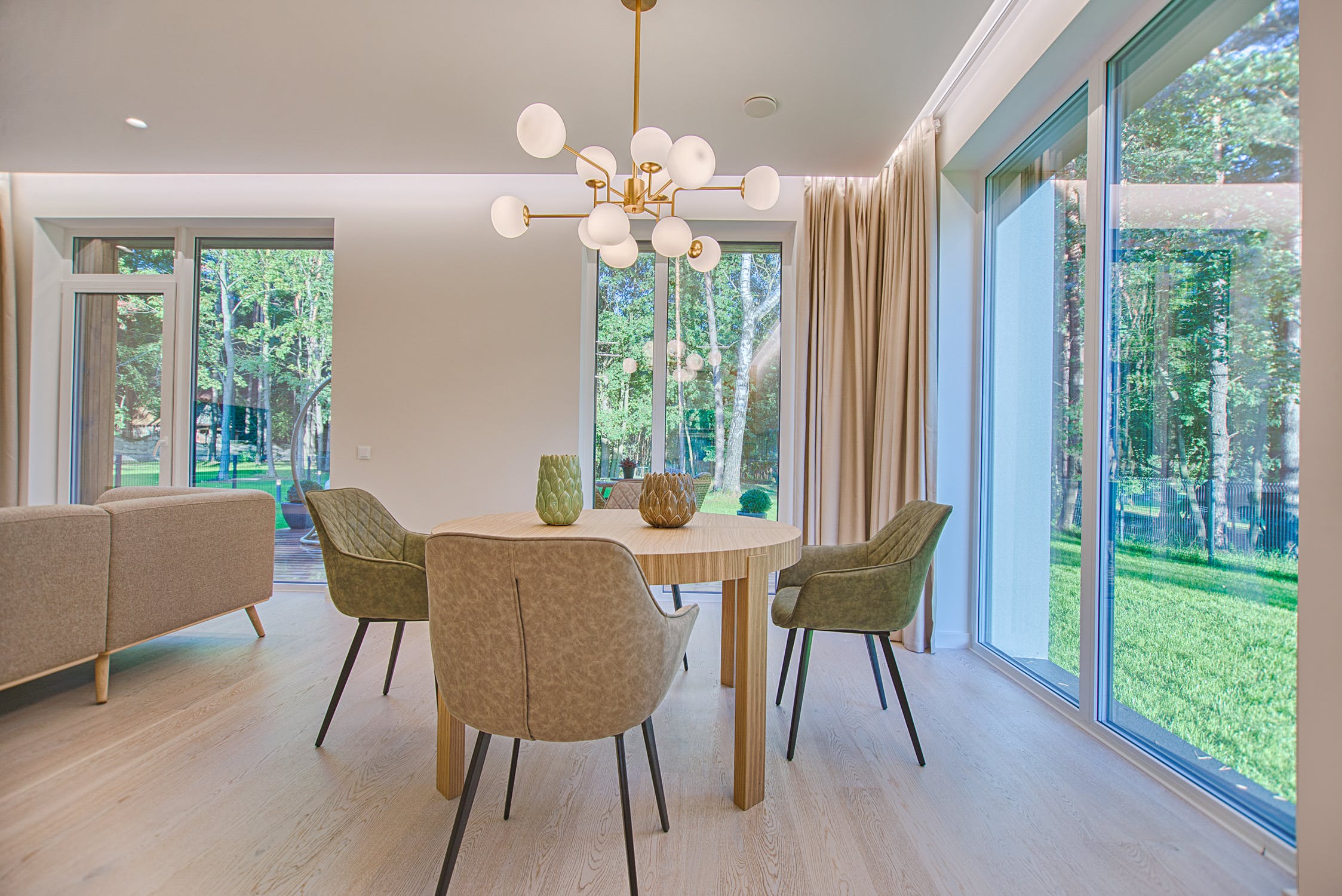 Increasing resale value and rentability to your landed property (huat ah!)
Renovations can add both quantitative and qualitative value to your landed property. William shares, "For one of our projects, introducing light wells and skylights helped brighten its formerly dark interiors. Now the house has abundant light and ventilation, improving the living environment tremendously. For another project, the strategic addition of an appendage helped increased the floor area."
Other additions that can increase the resale value of your home or its rentability include:
A gym room: This can be seen as an added convenience, especially for bros who love to work out. However, ensure it does not require too much work to revamp the gym room into something else as this might turn off potential buyers or tenants.
Elderly friendly features: Ramps increase wheelchair accessibility, while granny rooms on the ground floor attract families with elderly occupants or helpers. "In some cases, we add a lift to future-proof the home," shares Arjan. A lift is added maintenance though, so only have it if necessary.
A minimalist interior design: A minimalist design means tenants have the flexibility to add their own touch to the home, and buyers need not spend much on renovating. Knowing that there is an added cost to revamp the space will mean the buyer is less likely to pay a high price for the house.
"If you are planning a renovation with investing in mind, don't make the space-planning (or design) too personalised. We recently did a project where the owners removed a walk-in wardrobe space as they did not think it was useful for them. That said, this would be a feature that would normally appeal to most home buyers," shares Arjan.
Energy and water-saving fittings: Adding a solar heater to the roof will provide for hot water and reduce the electricity bill. Water-saving mixers, shower sets and toilets will also be a hit for frugal families and those into #sustainableliving.
Good lighting and ventilation: Tenants and buyers love a bright and airy house more than a well-decorated, blinged-up space. As many landed homes are unable to "survive" on cross-ventilation alone, additional fixtures like a turbine on the roof may help rid the house of trapped heat.
Rebuilding vs Renovating
Now that you have got the gist of the renovating works needed for a landed property, you need to decide on the amount of work that needs to be done and how much you are willing to spend. I mean, you have already spent a large sum on the property itself.
To do this, it is important to distinguish rebuilding from renovating as they require different permits and loan plans. The main difference between the two is the amount of work being done.
Rebuilding, or reconstruction, involves tearing down the existing house. One of the main reasons for rebuilding is that it allows you to transform a single-storey house into a two- or even three-storey house. However, your architect first needs to assess the stability of the land. According to the Building and Construction Authority (BCA), new foundations should be designed to support the additional load. It is strongly discouraged to transfer additional load onto the existing foundation.
Other reasons include having bought a house that is so old, you wonder how it has not crumbled (probably why it was affordable), or that the current house layout simply does not match your preferred style or needs. Sometimes, there is so much work needed to restore a house to its former glory that homeowners prefer to just start from scratch.
Renovation, on the other hand, is considered Additions & Alterations (A&A). This includes adding things like bedrooms and mezzanines, changing out the flooring, hacking of walls and painting works — the usual stuff most homeowners are familiar with. To qualify under A&A, works such as additional floor area and structural and roof changes should not exceed 50% of the approved gross floor area. Anything more than this will be considered reconstruction.
We also have a guide on the average renovation costs for landed properties here.
Good luck and happy renovating!