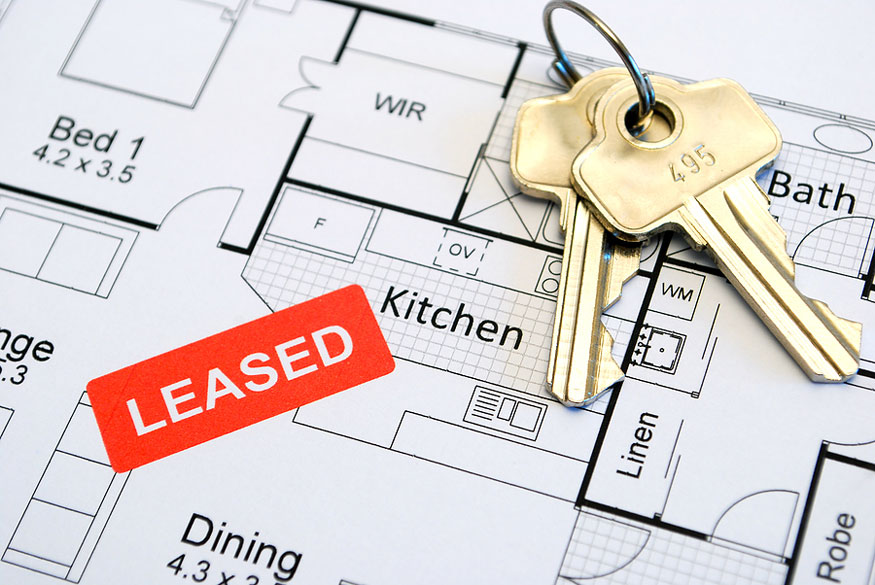 The 'condominium dream' period in 2010-2013
2010 to H1 2013 was a period where HDB flat dwellers were intensively purchasing suburban condominiums even if prices were on the rise. There were intense en-mass property aspirations, where HDB flat owners saw prices of their HDB flat appreciating significantly. They were hoping to make the fullest use of their newly found wealth to invest in a private condominium, be it for upgrading or investment purposes.
According to caveats captured by the Urban Redevelopment Authority (URA), buyers with HDB addresses accounted for 34 percent of all private residential units purchased in 2010. This share rose steadily to 45 percent in 2012-2013. In terms of actual numbers, an ordinary 99-year leasehold unit of 900 sq ft cost would cost at least $1,000 psf during this time period.
From 2013 onwards, these private residential properties have since been completed – there were 13,150 units private residential units (landed & non-landed) which received their TOP in 2013, followed by 19,941 and 18,971 units in 2014 and 2015 respectively. That is not all – a staggering 21,627 units are expected to be completed by the end of this year.
Challenges faced by aspiring landlords
As mentioned, a handful of HDB upgraders purchased private condos from developers with the intention of not living in it, but renting out their private residential property. Furthermore, there were instances where buyers were more concerned in grabbing the dream property first and leaving the actual decisions – as to whether to lease out their HDB flat or private apartment – until the property is built.
A large number of new completions therefore do not bode well for these groups of investors when their properties are completed. Moreover, the on-going uncertainty in the global economy, including the recent Brexit fallout, it is expected to suppress already tepid demand, especially from western expats. It is now common to hear of expatriates receiving limited or no housing allowances from their MNCs, hence continually forcing them to opt for cost-effective leasing options.
Looking beyond immediate challenges: Silver linings for good leasing opportunities
Despite the bearish outlook for the rental market, there are still opportunities abound for condominiums in selected suburban localities. Generally, those in smaller towns ( or 'sub-towns') and those located in upcoming districts such as Bartley, Tanah Merah and Lakeside, are expected to continue seeing resilient leasing demand from expatriates.
It is well established that typical suburban condominium projects with many units may have more difficulty in attracting expatriates from western countries. However, landlords attuned to the changing nature of tenant demand will know to shift their attention to affluent Asian expatriates (and their families who are relocated here) instead. Mass-market condo projects near renowned schools and MRT station are very conducive for family development and children's education of this target demographic.
In addition, small-sized units in suburban condo projects can attract wealthier single Permanent Residents (usually Asians) who need quality accommodation near to MRT stations.
Flexible leasing strategies landlords can utilise
Capitalise on location
Owners whose properties are close to industrial and business parks, especially in Jurong East, Woodlands and Tampines, Pasir Ris can expect keen leasing interest from foreign professionals working there but rents must remain competitive to secure a tenant in the initial investment term, since there will be ample new units available for lease around these areas as well.
Adjust leasing period where necessary
The minimum residential property lease is half a year but it is not widely practiced compared to a 1-year lease. However, this should not be a fixed standard landlords must adhere to when meeting prospective tenants. There can be some concessions made to cater to their requirements. For example,  owners who urgently need a tenant may consider offering a 10-month lease at rates on par with that of a one-year lease.
There is a growing demand for short leases as tenants feel the ongoing volatility in the economy do affect their job security. Shorter leases will also open up opportunities to tap into the market of 'on-the- go' tenants – those who foresee themselves relocating to another country in less than a year's time. Such is the case for increasing number of professionals based in Singapore, who have to travel often within the region to help 'open up' emerging markets in Asia for the companies they work for.
That said, it is not necessarily the case that expats are the only target audience landlords should focus their attention on. Landlords can also benefit from advertising their rental property to HDB flat owners who sell their flat before their new BTO flat is completed and need accommodation and first time home owner couples waiting to collect their BTO keys.
Engage a specialised agent
Landlords should engage the services of a leasing professional who has experience in reaching out to tenants that will have a high interest for their property. Think of it as what marketers define as "targeted marketing" – these agents handle multiple leasing accounts within a specific project, hence may be able to match a suitable tenant with the properties they advertise more accurately.
Take a leap of faith
In these times, potential landlords should not try to select their tenants based on their nationality. There are those who are in the position that landlords should have the right to choose. However, with the weak leasing conditions likely to continue, it may be wiser to secure "less preferred tenants". After all, having at least one tenant to pay rent is better than leaving a unit vacant.
Aim to retain existing tenants
It is highly recommended that around three months before any existing lease is expiring, landlords should offer to renew the lease contract with their tenants either at the same price, or where appropriate, a rental cut. This minimises the possibility of the unit running vacant for couple of months when tenant move out.
What goes down will come up (in time)
2016 and maybe 2017 may seem difficult for many investors, due to the sustained increase in new residential completions. The supply avalanche of new completions is already a certainty, and this reality cannot be reversed. Landlord-owners of newly completed private homes may feel somewhat disheartened with these conditions, but
it is important for them to remain competitive. Being competitive does not render one to lose out, as the owner with a strategic view recognises that market conditions will eventually improve. At the end of the day, owners who devise active strategies to cope with the current climate will find that such challenges do count as invaluable experiences for their long-term cyclical property investments.
This article was written by Ong Kah Seng, Director of R'ST Research on behalf of 99.co