When the weekend comes, we find ourselves thinking, "Wouldn't it be nice to spend the afternoon with the family cycling along East Coast Park?" The thought of getting there and what needs to be done takes root in our minds. (Cover image credits)
Do we bring our own bike or rent one? How long would it take to get there? Should we bring a bottle of water, and maybe some snacks just in case? Suddenly, it sounds tiring; the desire to cycle at ECP dwindles.
What's wonderful about living in Singapore now is that new cycling paths are popping up everywhere. Red lanes stretching 13km are set to open in Bedok (later this year) which are recognisable and clearly distinguished from ordinary footpaths. There are already nine established cycling towns – Tampines, Pasir Ris , Yishun, Punggol and Jurong Lake District for example – and more to come (Bishan, Bukit Panjang, Chua Chu Kang, Taman Jurong, Toa Payoh and Woodlands) in the next five years.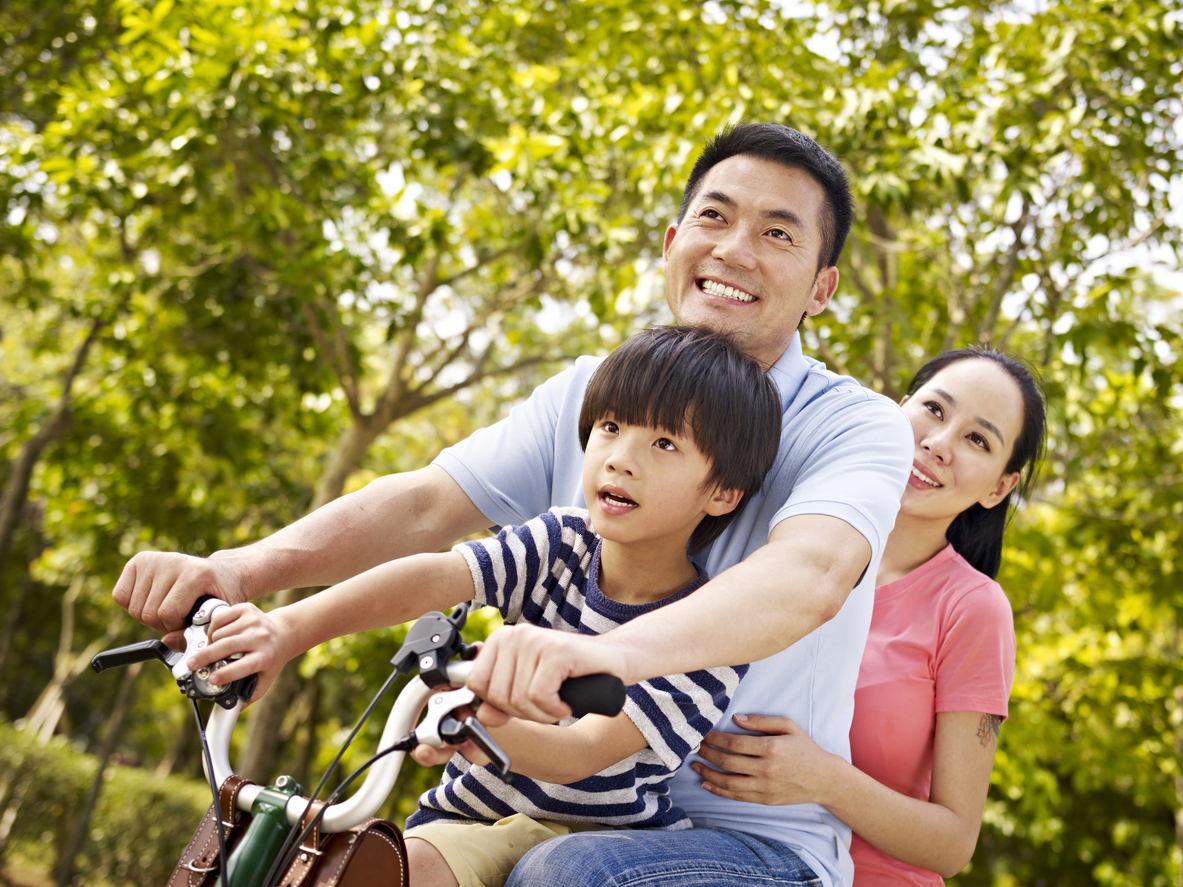 As Singapore gears towards being 'car-lite', it's natural for residents to cycle more often, and with new purpose. More than just leisurely rolling down swanky red tracks during the weekend, here're five reasons to make paddling a lifestyle:
#1 Your new condo is designed for both you and your bicycle
When planning for a condo, developers are encouraged to think about how you, the resident, would travel from bus stops, MRT or traffic junctions into the compound. Layouts are guided to be more thoughtful, with strategically located side gates near pedestrian nodes.
If bringing up your bike and finding a space to store in your unit also sounds troublesome, look out for communal bicycle lots or racks at the basement or ground level.
#2 Your office is also designed for you and your bike
No distance across this island is too far to cycle. Workplaces – old and new – have been incentivised to meet the needs of a cyclist after his or her commute, such as secured bicycle racks, showering facilities and lockers. You may also find new ramps around the building too, which provide easy access into the complex.
#3 Friends and family are closer than before
Not all cycling paths are the same. Some are laid out as park connectors, while others run along waterways and connect to key transport nodes like MRT stations which have increased bicycle parking. Getting from one precinct to another via park connectors or by biking to the MRT station is smooth travel.
(Credits)
#4 Rental charges are cheaper than ever
Even if you don't own a bicycle, you can still enjoy all the above infrastructure. Bicycle-sharing is popular and easy for anyone with a phone. With Ofo, oBike and Mobike in the market, you can ride for less than $2 an hour. If you've ever rented bikes at Pasir Ris Park or East Coast Park, you'd know how much cheaper it is utilizing bike-sharing services.
#5 Architecture of the Future
Taking cycling one step further, HDB announced last year a brand new 'Forest Town' at the former Tengah air base site. Designed for cyclists and pedestrians with no cars, the town will be planned based on the principles of a sustainable community. Personal mobility is parked at the forefront of this project, where vehicles are channelled underground. It boasts of dedicated walking and cycling paths on both sides of the road and pioneers HDB towns of the future.
How has your experience cycling in Singapore been? Are you encouraged to cycle more now that there are more convenient options of commuting?
If you found this article helpful, 99.co recommends our neighbourhood guides and buying a home next to nature reserves.
Find the home of your dreams today at Singapore's largest property portal 99.co!