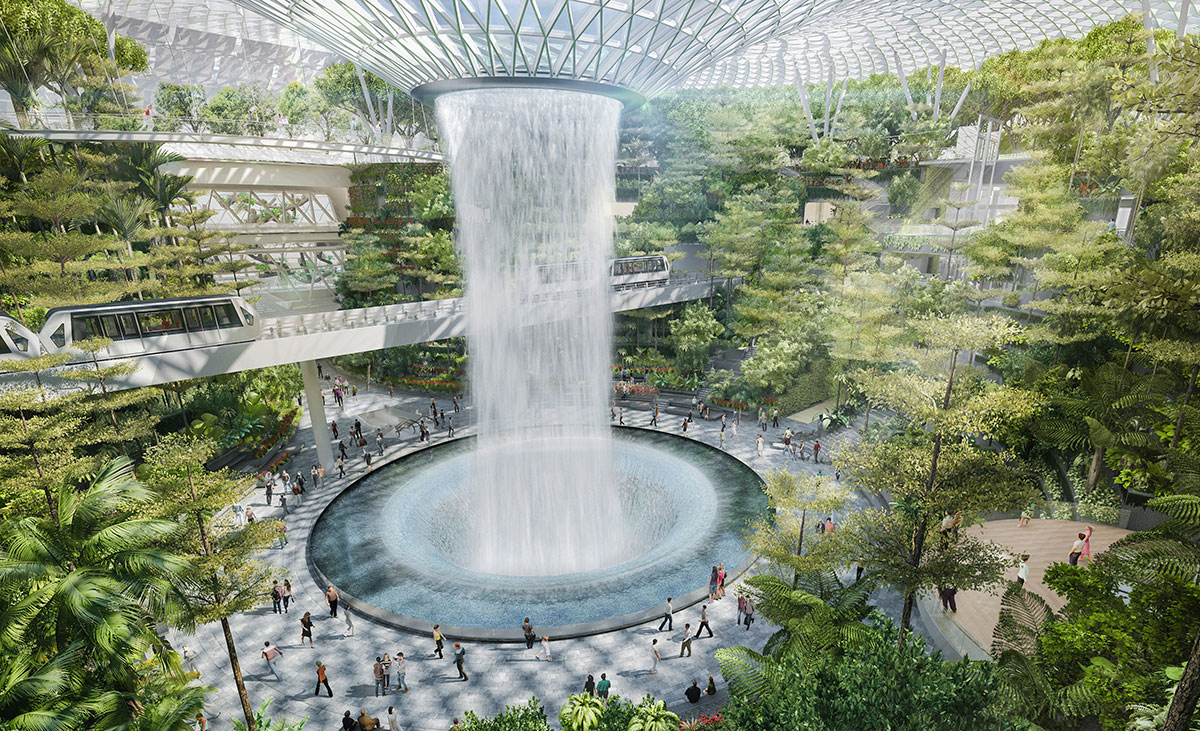 Singapore's property scene is dead, blah blah blah. The naysaying is at its zenith. At this point, we could predict that a massive hole to hell will be the next cooling measure, sucking in all buildings and souls, and property analysts would nod sagely and say that's probable. Let's look on the upside instead. The following upcoming projects are likely to bring some renewed interest to surrounding areas:
The Rail Corridor
Say you have an abandoned train track. Imagine if people were creative enough to turn it into a unique "linear park", that doubled as a landscaped walk across part of the city. Well that's a reality:  it's called the High Line Park in Manhattan (New York City). In Singapore, what you get is the totally-not-a-knock-off Rail Corridor.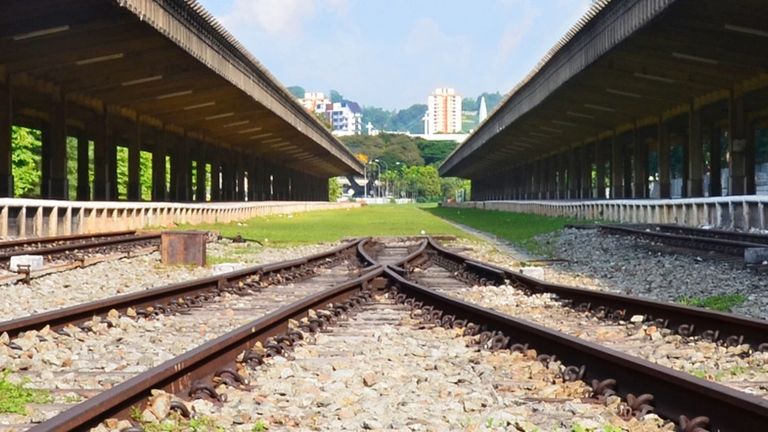 The Rail Corridor is a 24 kilometre stretch (from Tanjong Pagar to Woodlands), formerly part of the Keretapi Tanah Melayu (KTM) rail line. It was originally built in 1903, when it was no longer acceptable for British companies to drive Asian workers to exhaustion per week (before the rail line, goods had to be manually carried from the North and South ends of this island). The last train operation ended in 2011.
Two of the steel bridges (one across Bukit Timah and Dunearn Road, and another near Upper Bukit Timah Road) were marked for conservation in January 2016. At present, the plan is to turn the Rail Corridor into a "green corridor" – think long nature walks, along with the mandatory cafes and retail. The Urban Redevelopment Authority (URA) also plans to make it a place for community and social bonding activities. The Tanjong Pagar Railway Station, for example, will become a new multi-functional community building.
Upcoming projects along the Rail Corridor will be developed in phases, with the next phase being a four kilometre stretch from the Bukit Timah Railway Station to Hillview.
How will it make a big difference?
There have long been complaints that Upper Bukit Timah, despite being a high rent area, is boring. The Rail Corridor will complement both Bukit Timah Nature Reserve, and also provide a hang-out zone that the neighbourhood desperately needs.
Some concepts for upcoming projects in this area include community-run farms and fishing ponds (so called "agritainment" zones). There's also room for some 3,000 residential units, which will be the test bed of concepts like forest living and possibly car free zones.
We believe the areas that will most benefit from the upcoming projects along the Rail Corridor are the ones near designated community and activity. These are:
Stagmont Ring

Mayfair Park

Queensway Viaduct

Opposite Kranji MRT station

Former Bukit Timah Fire Station

Bukit Timah Railway Station

Buona Vista
Owners of nearby properties will see a boost in interest, as the area becomes a distinct green enclave.
Project Jewel
Project Jewel is a part of Changi Airport, which is not so much an airport as it is a shopping mall with a parking lot for planes. Slated to open in 2019, the Jewel is a 13,400 square metre area situated where the Terminal 1 open air carpark used to be.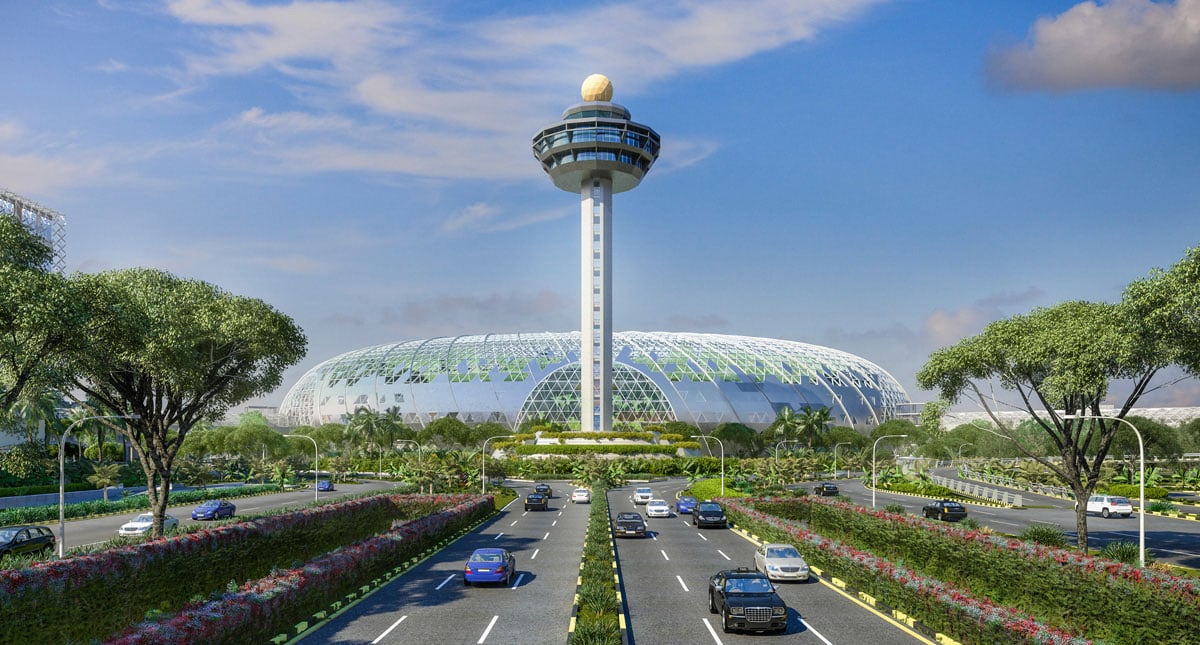 The Jewel will consist of five storeys (and five basement levels) loaded with retail and food as well as a hotel. There will be an estimated 270 to 300 retail tenants in the Jewel, and the main highlight will be a giant waterfall that extends all five storeys. There's also a massive indoor garden area.
How will it make a big difference?
For owners of residential properties near the airport (we're looking at you, Changi Court and Parc Olympia owners), this will be a godsend. The airport long ago became an entertainment / shopping / food amenity, which people go to regardless of whether they're catching a plane. Just ask the students who specifically go there to study, at one of the 24 hour cafes.
With the opening of the Jewel, properties from Tanah Merah to Upper Changi Road East could see renewed interest. In fact, the Jewel may be a factor behind Tanah Merah's rising popularity among condo developers. Residents can already use Tanah Merah Interchange to get directly to the airport by train – it's just one stop away.
SingPost Centre / Paya Lebar Quarter
If we can transform the airport into a giant shopping mall, we can damn well do it with the post office too. The new SingPost Centre (SPC), next to the Paya Lebar MRT, is one of the upcoming projects that looks set to form the retail heart of the neighbourhood (Paya Lebar itself is in the process of becoming a next-gen business hub).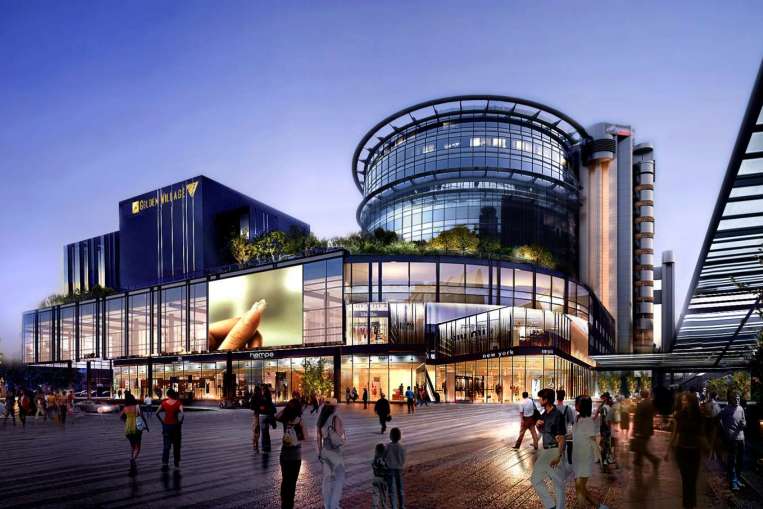 SPC will have 500,000 square metres of retail space which, you may notice, exceeds the required retail space of a post office by 500,000 square metres. One interesting aspect is that the mall is run by CapitaLand, despite being SingPost's. The other interesting bit is that it will be Singapore's first dedicated e-commerce mall.
Yeah that doesn't make sense to us either, but let's see how it works out; the idea is to merge offline and online spaces (perhaps you can buy something online, and then collect it there with reduced shipping charges or something). Whatever the case, it's a huge five-storey mall, that provides the attraction Paya Lebar has long needed.
How will it make a big difference?
Have you ever heard anyone say "let's go hang out at Paya Lebar"? No, we haven't.
Paya Lebar has never had a strong identity – it's not quite an office area (although there's a smattering of those), it's not a pure residential area (although there are a lot of those), and it's not an entertainment hub either. There are eateries, but nothing truly distinct. It's all over the place.

The opening of the SPC will play a big part in turning Paya Lebar Central into a "third Central Business District". Residents in the area will no longer count One KM as the only major mall within reach. In particular, residents in the new Paya Lebar Quarter will benefit from fast access to a major mall.