Now that Nas and Alyne have had a couple of weeks to settle down, we take an exclusive look at what they've done at home to make it nice and cosy. Starting anew in a new country is a big step for them, having been on the road most of the time. Here's what they have done to ease into their new life in sunny Singapore!
Staying connected on the go
99.co's Rental Home Hot Tip: 
If you're fresh off the boat and the jury's still out on how long you'll be staying in Singapore, the best thing you can do is to get a no-contract mobile plan that keeps you connected on the go. Circles.Life was the forerunner in bringing no-contract plans to consumers in Singapore and the telco's only requirement is for the consumer to stay with them for two billing cycles. What's more, with the nifty Circles.Life app, you have the freedom of customising your plan monthly depending on your mobile usage for that period of time! 
Nas said, "We travel around a lot in the region. When we go to neighbouring countries, we can activate roaming services easily via the Circles.Life app without the hassle of switching SIM cards."
Bringing a slice of green indoors
Nas and Alyne wanted to bring the greenery of the garden city into their own home. They also knew that with their busy lifestyle, they needed something that was fuss-free and relatively low maintenance.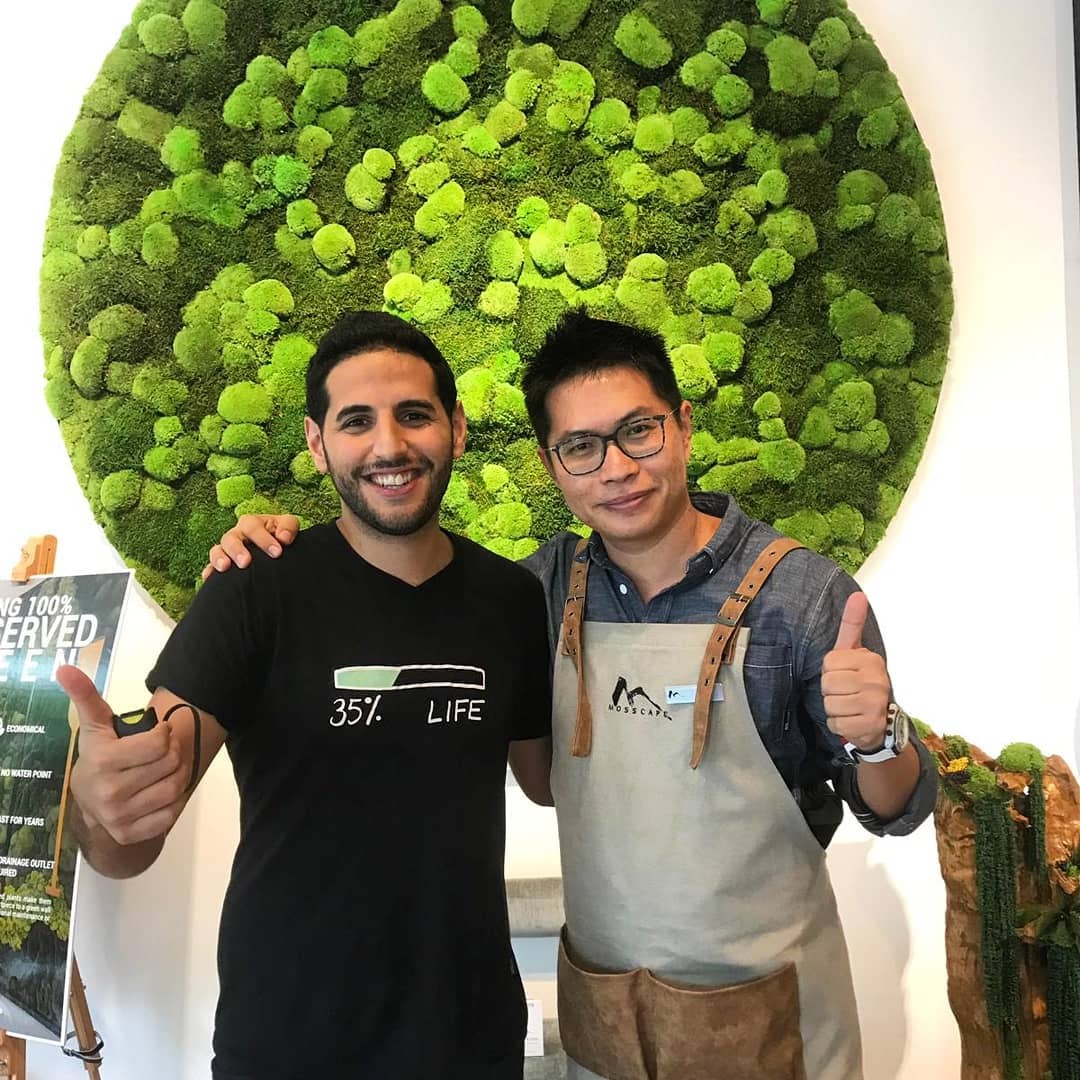 99.co's Rental Home Hot Tip: 
Studies have shown that indoor plants boost concentration and productivity by up to 15 per cent, reduce stress levels, and improves the mood of inhabitants. A feature wall with a nature installation by Mosscape was Nas and Alyne's choice when it came to creating a green space at home. Mosscape aims to introduce a nature-inspired perspective to daily living with preserved nature, artificial moss, and customised green walls.
Alyne said, "We love that our Mosscape installation requires very little upkeep and maintenance on our part!"
Setting up a home office
Nas and Alyne have always been clear about having a home office and working on video production from home. By decking out the home office with the right furnishings, working from home can be a super productive and fulfilling process. We take a look at Nas and Alyne's hacks for creating the ideal home office space.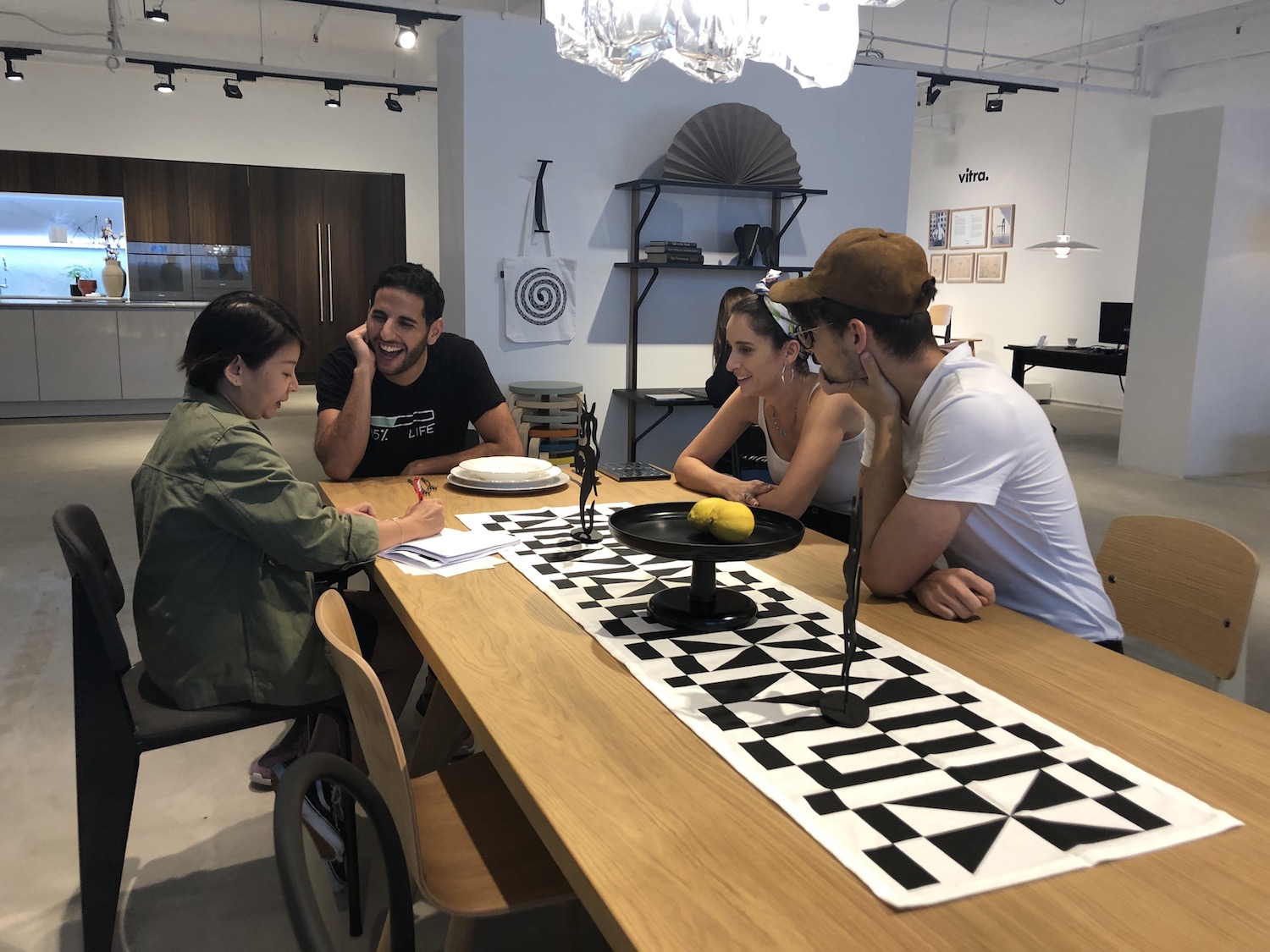 99.co's Rental Home Hot Tip: 
The Tyde Sit-Stand Table from Vitra carried by W.Atelier allows the user to choose from a range of height adjustment options via an electric motor. It's common knowledge that sitting at the desk all day does nothing for our health or posture. Having the option to convert the work desk easily to a standing desk is a god-send for users wanting to jazz up the work routine a little. Your body and posture will thank you for it too!
While having an adjustable table is good, investing in an ergonomic chair provides back support and encourages good posture. The AM Chair comes with a synchronised ProMotion mechanism that automatically responds to the respective user's weight providing optimum personalised comfort. In addition, the height-adjustable backrest provides both stability and flexibility, while its ergonomic contours ensure healthy seating. Comfortable sitting definitely allows for Nas and Alyne to be at their creative best! 
Having a fast and stable Internet connection is vital for Nas and Alyne as their work requires uploading of big files and being connected 24/7. Their home office is powered by MyRepublic whose ultra-fast fibre broadband speeds ensures that fans get to view the latest Nas Daily video in double-quick time!
While we're still on chairs…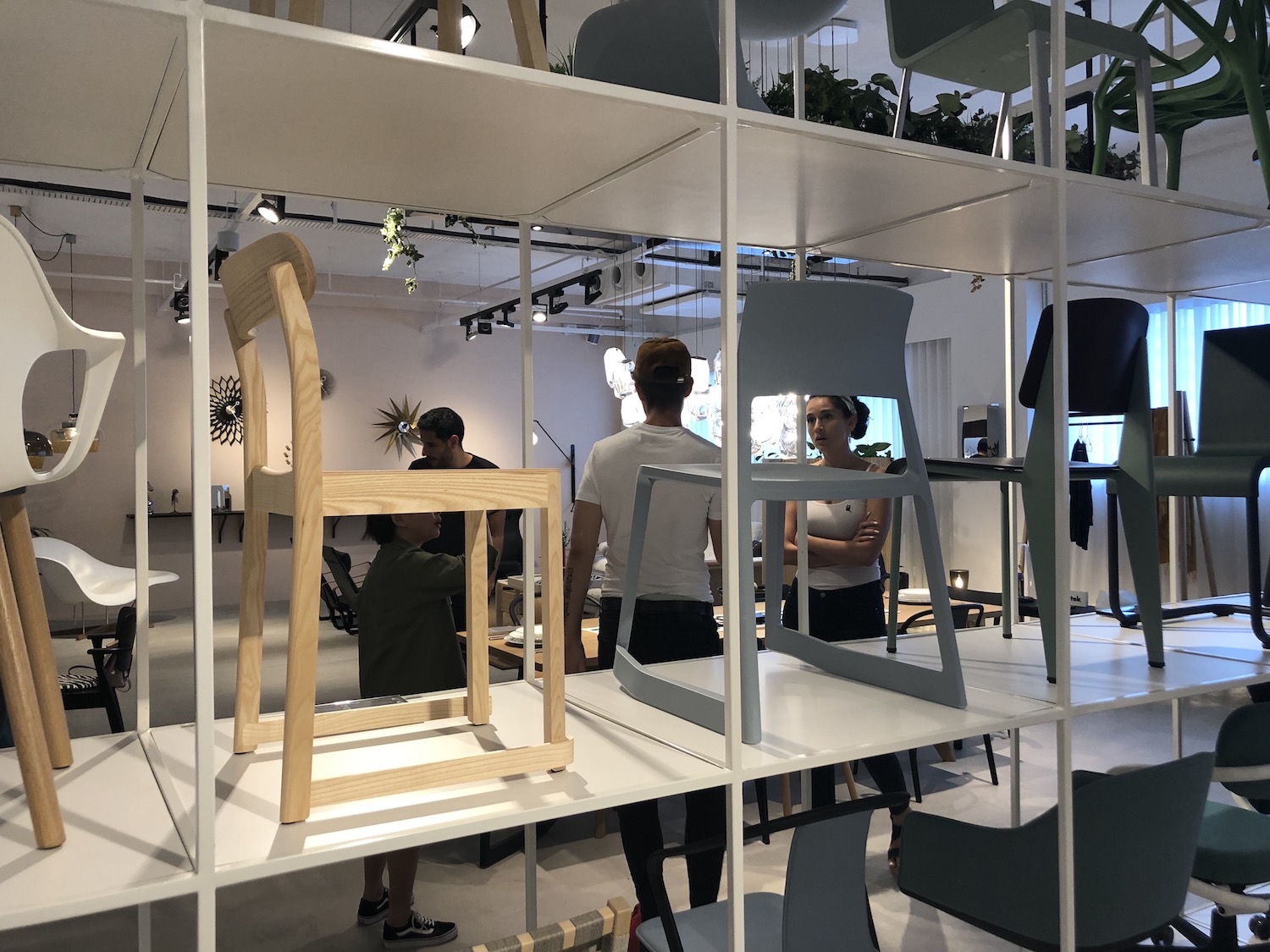 99.co's Rental Home Hot Tip: 
The theme of having comfortable chairs follows through to the dining area! The Softshell Chair also from Vitra provides superb comfort even after prolonged periods of sitting. Nas and Alyne are big on entertaining and want their guests to be as comfortable as they can be. Trying is believing – head on down to W.Atelier to get a taste of the Softshell Chair yourself.
Late night shopping for household needs
Nas said, "We spend most of our day working and most of the malls are closed by the time we finally get a spot of down time." 
That was until Nas and Alyne discovered the 24-hour Mustafa Centre! A rabbit warren of goods from electronics to daily household items, the couple had endless hours of fun buying household appliances like their microwave oven, toaster and hairdryer from Mustafa Centre. 
99.co's Rental Home Hot Tip: 
Mustafa Centre provides a local shopping experience like no other. Make the most of your day and get your electronic goods, groceries and other household items after dark at this behemoth of a department store at Little India. 
Nas and Alyne also found the following guides useful when it came to getting their home ready in Singapore: 
Stay tuned to the next article to find out more about what Nas and Alyne have done around the house! Meanwhile, check out our house reveal video!