If you're a prospective homeowner eagerly awaiting the keys to your under-construction condo or HDB BTO flat, you might have to wait a little longer due to the Malaysia lockdown, which has affected manpower and stalled shipments of prefab construction parts. (These projects were also affected by the earlier lockdown in China, in case you don't already know.)
Most ongoing residential developments involve the use of prefabricated pre-finished volumetric construction (PPVC) modules or precast concrete carcasses, which us layman refer to as "lego blocks". In case you've missed it, the Building and Construction Authority (BCA) clarified in an article by The Straits Times on 17 March expects that "a total of 44 PPVC projects, of which 35 are private residential and HDB projects, at various stages of progress" will likely suffer delays because of Malaysia's two-week Covid-19 lockdown. One of the affected projects cited in the article is Avenue South Residence, one of the largest new condo projects under construction with 1,074 units.
There are two key reasons the Malaysia lockdown has brought work on many condo and HDB BTO construction sites to a virtual standstill. First, more than three-quarters of our construction workforce (about 340,000 workers) are made up of foreigners, although there's no exact breakdown of how many are from Malaysia. Second, about 80% of the PPVC "lego blocks" used for construction come from factories in Johor Bahru. With the causeway shut until the end of March, there's no way that construction work can continue.
Related article: The FULL list of 2020 New Launch Condos in Singapore (+ Analysis)
Malaysia lockdown only two weeks right?
If you're wondering by just how much construction work will be delayed, Mr Ng Yek Meng, president of Singapore Contractors Association (SCAL), had the answer. He told The Straits Times that contractors can build up to 3 floors a month using the PPVC methods. Using quick maths, half a month of delay translates to one and a half floors. Mr Ng also said that there'll likely be further delays because time is needed to "gear up" once operations resume.
But beyond that, it's concerting to know that the BCA will have all hands on deck. The authority said it will "work with other government agencies to facilitate measures to minimise delays to construction projects" during and after the lockdown.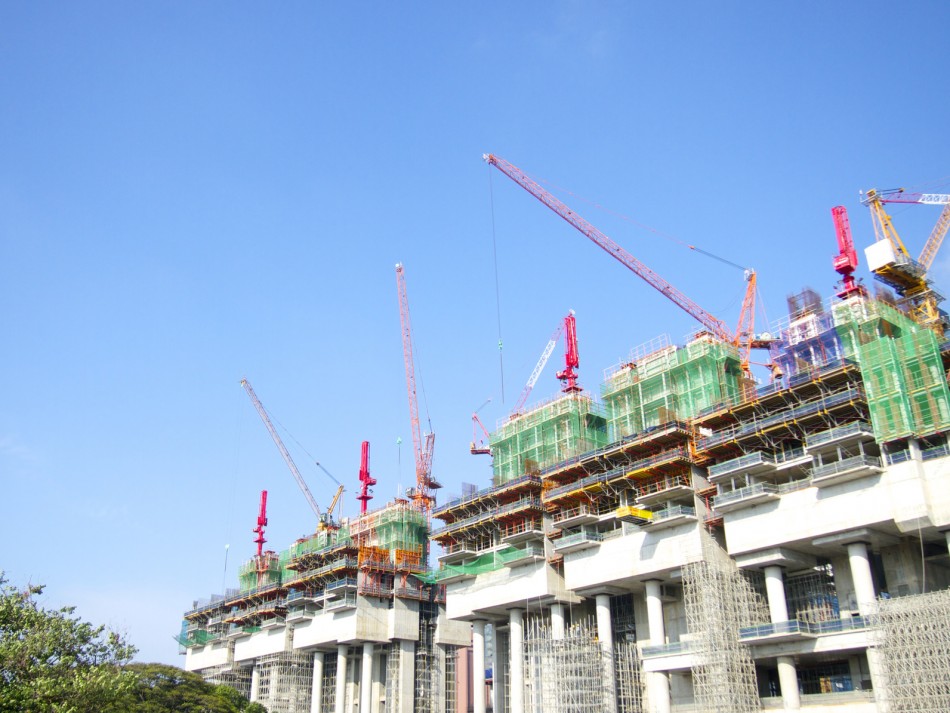 But… can I get compensation from the developer if my key collection is delayed?
Well, the chance of getting any compensation for getting your new home late is virtually zero. First of all, the Delivery Possession Date (or Legal Completion Date), which is the date by which developers are legally required to deliver the keys and legal possession of the property to the homeowners, usually factor in a generous buffer. Case in point: The recently completed Commonwealth Towers has a Legal Completion Date of 1st December 2022, a date so generous that developers could choose to take apart the tower and build it again if they wanted to!
Secondly, if developers somehow exceed the Delivery Possession Date, a clause in the Sales & Purchase Agreement (SP&A) will protect them from lawsuits and damages arising from 'Act of God' delays. This clause is commonly referred to as the force majeure clause, which covers any unforeseeable circumstances that prevent the developer from fulfilling a contract. An example of an unforseeable event is, you guessed it, the coronavirus outbreak and the ensuing Malaysia lockdown.
How do you feel about getting your keys later because of the Malaysia lockdown? Voice your thoughts in our comments section or on our Facebook community page.
Looking for a property? Find the home of your dreams today on Singapore's largest property portal 99.co!