Amid the Covid-19 outbreak, one of the few bright spots for the Singapore property market in March 2020 was the increased rental demand for HDB flats. The main reason for the increase in rental demand is the lockdown in Malaysia, which forced tens of thousands of Malaysians to find temporary accommodation in Singapore. Meanwhile, renewals of existing leases were also a contributing factor.
According to 99.co transaction data, the March 2020 HDB rental volume—3,537 units—exceeded the previous month's figure—3,145 units—by 12.5%. (For condos, the March 2020 rental volume also increased month-on-month, but by only 4.8%.)
And then we dived deeper and found that not every HDB town saw a spike in rental demand. Looking at 99.co's HDB rental search volume for March 2020 (for whole unit rentals), we found that certain towns received far more interest than others.
Yishun: High HDB rental demand among Malaysian tenants?
In terms of rental demand, Yishun was heads and shoulders above the rest, with an astonishing 134.1% increase in search volume for HDB rental flats in March 2020 compared to the previous month. Second placed Woodlands, with a 80.2% increase, wasn't even close.
At the other end of the spectrum, Choa Chu Kang fared worst, with a 67.0% decline in month-on-month search volume for HDB rentals. Neighbouring Bukit Panjang posted the second biggest drop, with search volume falling 57.6%.
Why did some towns garner more interest from others, especially among Malaysian tenants? Let's summarise the attributes of our top 3 in-demand HDB towns for March 2020, in the context of the Covid-19 circuit breaker period:
In-demand HDB town #1: Yishun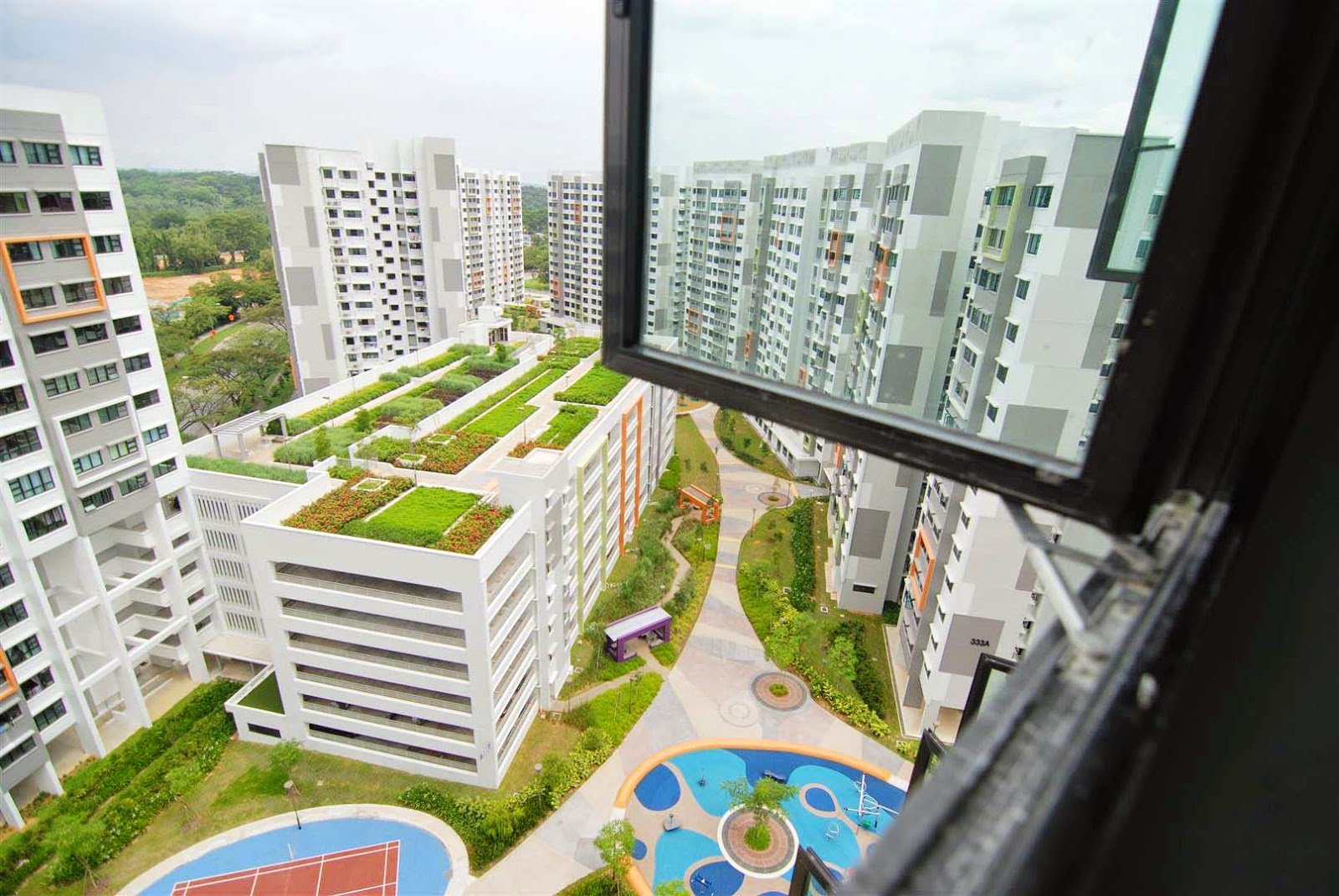 Change in HDB rental demand in March 2020: +134.1% (vs Feb 2020)
MRT Stations: 2 (Yishun and Khatib)
Median rent (3-room HDB): $1,600
Median rent (4-room HDB): $1,800
Having truly come of age in the past few years, Yishun is now a fully-developed estate with every amenity a tenant could ask for. The huge Northpoint City mall at Yishun Central is well-complemented by a network of neighbourhood malls and amenity clusters such as Junction Nine, Chong Pang and Khatib, so residents won't run the risk of starving during the circuit breaker.
There are also ample parks (including the picturesque Lower Seletar Reservoir) for solo recreation and exercise during the circuit breaker period, and Khoo Teck Puat hospital on standby for an emergency medical needs.
So let's put aside the past; Yishun is one of the most affordable and accessible place to rent in Singapore that is known as the hub for good food in the North.
[Browse all HDB flats for rent in Yishun]
[Browse all HDB rooms for rent in Yishun]
In-demand HDB town #2: Woodlands
Change in HDB rental demand in March 2020: +80.2% (vs Feb 2020)
MRT Stations: 5 (Marsiling, Woodlands, Admiralty, Woodlands South, Woodlands North)
Median rent (3-room HDB): $1,400
Median rent (4-room HDB): $1,750
Asking Malaysians why they would rent a home in Woodlands is like asking for the answer to 1+1. For starters, Woodlands is the nearest HDB town to Johor Bahru; Malaysians who used to travel to Singapore from JB everyday before the lockdown could easily settle in a locale they are already familiar with, including knowing where to get $1.30 dim sum.
Also, rent in Woodlands is among the cheapest in Singapore. Most HDB flats in Woodlands are also within reasonable walking distance to an MRT station, especially with the recent opening of Woodlands North and Woodlands South MRT Stations.
[Browse all HDB flats for rent in Woodlands]
[Browse all HDB rooms for rent in Woodlands]
In-demand HDB town #3: Marine Parade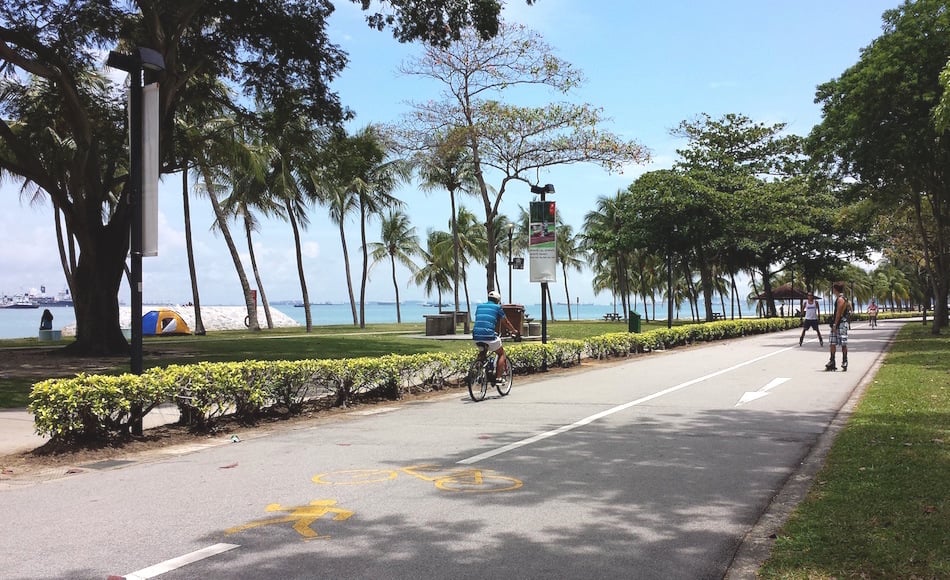 Change in HDB rental demand in March 2020: +52.7% (vs Feb 2020)
MRT Stations: None currently; two under construction
Median rent (3-room HDB): $1,800
Median rent (4-room HDB): $2,050
Marine Parade is one of the smallest HDB towns in Singapore, yet its also one of the most popular. HDB flats here are located within walking distance to the seaside East Coast Park, and many units actually enjoy a sea view. This location is popular among Malaysian PMETs, who are able to pay the higher rental for the flats here.
The lack of MRT stations for the time being isn't an issue, since PMETs would be in work-from-home mode and there's ample amenities in the town, such as Parkway Parade shopping centre and Katong. Trust us, the list of GrabFood options you'd get if you're living here is seriously long; you'll literally be able to order from a different restaurant every day during the extended CB period.
[Browse all HDB flats for rent in Marine Parade]
[Browse all HDB rooms for rent in Marine Parade]
[Recommended article: East Region of Singapore: the best neighbourhoods for you]
Want the full rundown on HDB towns' rental demand for March 2020, check out the table below!

Which HDB town in Singapore would you rent a home in during the circuit breaker? Let us know in the comments section!
If you liked this article, 99.co recommends The truth behind "declining" condo sales volume in March 2020 and Work from Home: a Survival Guide for Singaporeans
Looking for a place to rent? Find your dream home on Singapore's most user-friendly property portal 99.co!