This March holidays, give your kids a break from the endless tuition and enrichment classes. Instead, get in some valuable parent-child bonding time with these 9 activities!
#1: Fly kites at Marina Barrage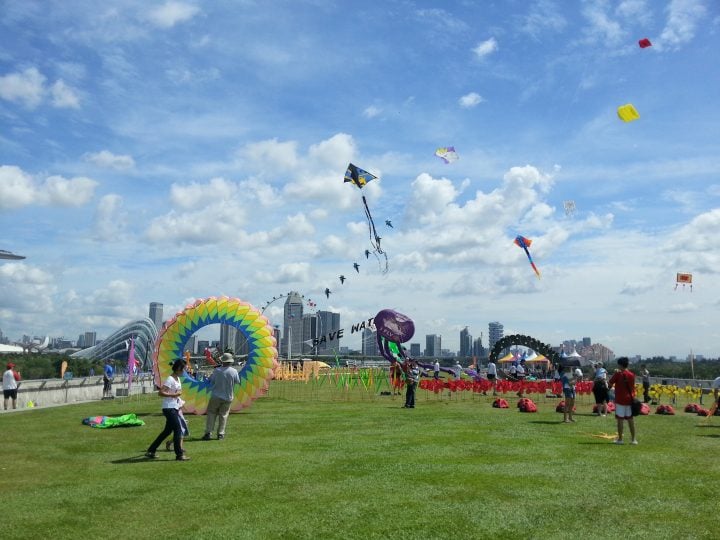 (Credits)
Kite-flying is an activity that's universally enjoyable – regardless if you're 7 or 70. So grab your kids (and parents, if they're up for it), head down to Marina Barrage, buy a kite, and get ready for an afternoon of fun.
More info: http://www.barragecove.com.sg
#2: Go indoor skydiving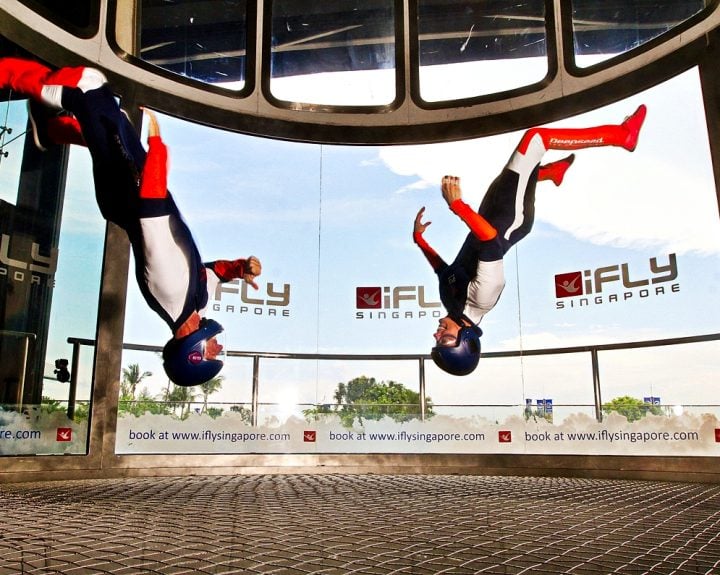 (Credits)
If your child's a bit of a daredevil, bring them indoor skydiving at iFly! If you book online prior to dropping in, you'll get to enjoy a discounted price of $89 – $109 for 2 skydives. Do note that this activity is only open to children who are 7 or older.
For more info: http://www.iflysingapore.com
#3: Paint together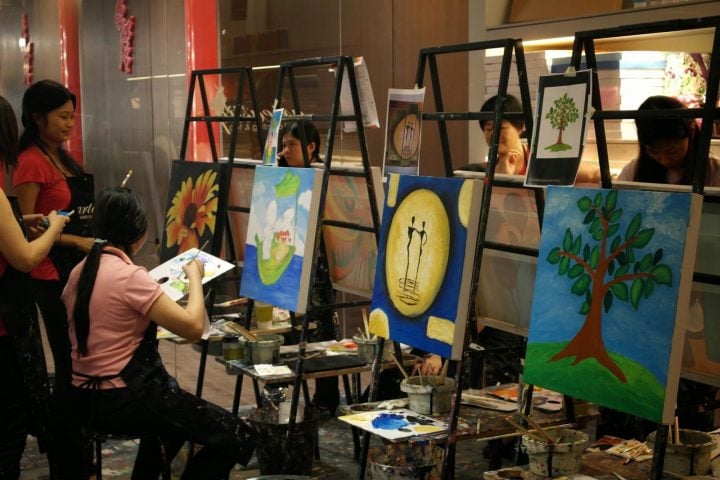 (Credits)
Pretty much every kid we know loves to paint… so head down to Arteastiq at Mandarin Gallery with your little one for an afternoon of fun and creativity!
For more info: https://www.arteastiq.com/artjam/
#4: Picnic at the Botanical Gardens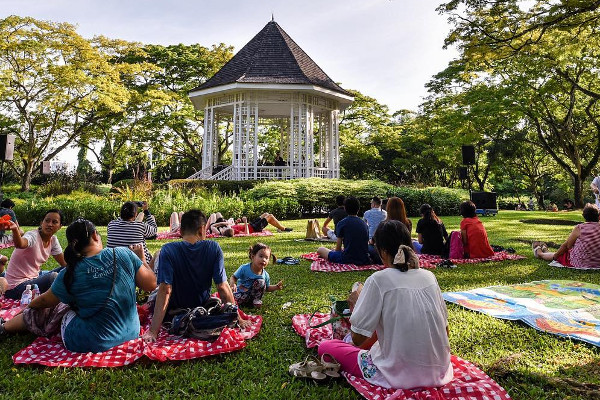 (Credits)
Take advantage of the cool weather that we've been blessed with recently, and have a picnic with your kids at the Botanical Gardens! If you're up for this, we recommend scheduling your picnic for 10th March – there's a "Disney's Love Stories" event happening that day, and because it's the school holidays, you'll even get free admission to the National Orchid Garden.
For more info: https://www.sbg.org.sg/
#5: Go horse-riding

(Credits)
With 10 riding arenas and 150 horses and ponies under their wing, Gallop Stable is one of the largest public riding centres in Singapore. If your little tyke is too scared to get on an actual horse, Gallop Stable also offers other (less intimidating!) activities such as pony and carriage rides, pony and donkey feeding, and outback camp fires.
For more info: http://www.gallopstable.com
#6: Do yoga
(Credits)
Doing yoga with your child can be a great bonding activity. If you're already a practitioner, and you've got a mat at home, just hop on over to YouTube – you'll be able to find plenty of "family yoga" tutorials there. If you'd prefer to have your child learn yoga in a more structured and secure environment, sign them up for a class at a proper studio. So-Yoga, True Yoga, and Om Shiva are a few places which offer kid's classes!
For more info: https://www.soyoga.com.sg, http://www.trueyoga.com.sg, http://www.omshivayoga.com  
#7: Explore Kidzania

(Credits)
If your kid is telling you that they want to be a doctor one day, a journalist the next day, and a pilot the day after, here's what you do – bring them to Kidzania, where they can try out their hand at all these occupations! Entry is restricted to children who are 4 and above.
For more info: http://kidzania.com.sg
#8: Bounce away on a trampoline

(Credits)
Never been to a trampoline park before? Well, it's time to remedy that this March Holidays. Head down to one of AMPED's two locations, where you'll be able to bounce on more than 5,000 square feet of interconnected trampolines.
Psst: AMPED's website cites a study from NASA saying that a 10 minute jump on a trampoline is equivalent to a 30 minute run. Get ready for a good workout!
For more info: https://ampedsingapore.com
#9: Bring them to USS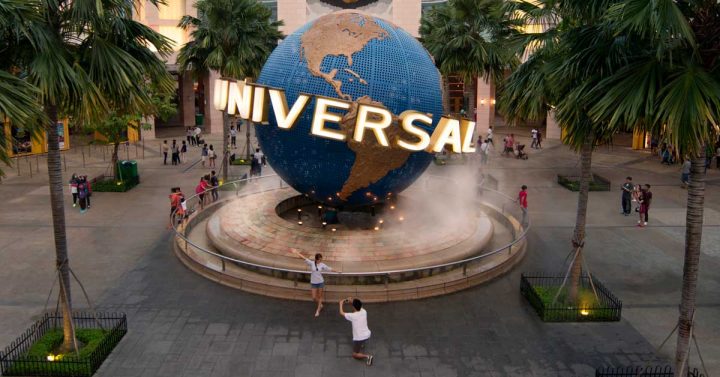 (Credits, Feature image credits)

If all else fails this March Holidays, just bring your kids to USS and let them loose. You can never go wrong with the roller-coasters!
If you found this article helpful, 99.co recommends 5 most family-friendly condos in Singapore and 7 fun activities to entertain your kids at home.
Find the property of your dreams today at Singapore's largest property portal 99.co!