Executive condominiums (ECs) are in hot demand. According to this year's transaction data, the top two transacted resale condos in Singapore are the ECs Signature at Yishun and Prive. These ECs have just attained their five-year Minimum Occupation Period (MOP), meaning that they can now be sold to anyone except foreigners, and freely rented out as whole units.
Because of the MOP, there are a lot of owners looking to sell for a profit. At Prive, a three-bedroom, 1,130 square feet unit bought at $880k can now be sold in excess of $1.1 million.
At the same time, there is usually a pool of buyers lining up for resale ECs, especially since new launch ECs are few and far between (and also expensive). These buyers are specifically looking forward to the ECs hitting their 10-year mark; ECs are fully privatised ten years after completion, and achieving that milestone usually means capital appreciation, as the EC units can now be freely sold to foreigners.
With a large pool of sellers and prospective buyers, it's no wonder ECs have been leading the charge for resale condo transactions this year. If you're eyeing an EC yourself, here's five projects that have just reached their MOP. Units from these condominiums are likely to flood the resale market in the coming months, so speak to an agent or visit the 99.co property portal for the latest listings!
Newly MOP-ed EC #1: The Canopy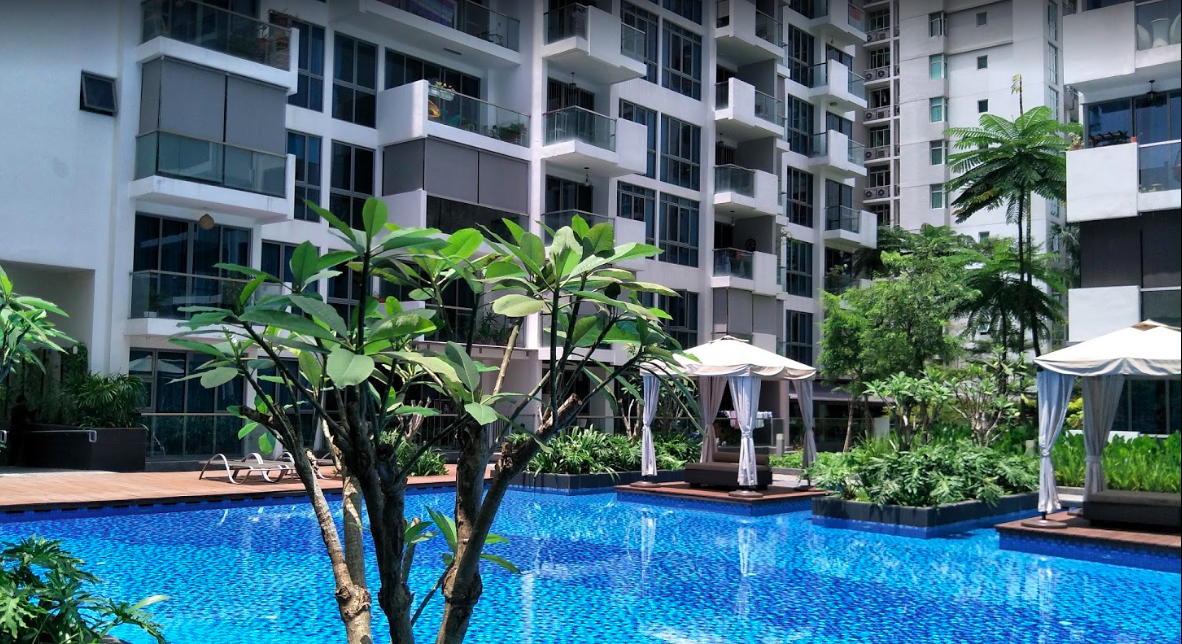 District: D27
Nearest MRT: Yishun
TOP: 14 Jan 2014
Number of units: 406
Yishun is one of 2018's hottest neighbourhoods for resale condos. For non-ECs, Skies Miltonia has been one of the star performers. Likewise, we've mentioned that Signature at Yishun has been selling like hotcakes, with 107 transactions so far this year. The Canopy, located opposite from the GEMS World Academy international school, is set to follow suit.
The Canopy is also located near Lower Seletar Reservoir, so there's plenty of greenery at your doorstep. From golfing (Orchid Country Club) to hawker centres (Yishun Park Hawker Centre), residents have access to all kinds of amenities. Plus, the recently refurbished Northpoint City mega-mall means they'll never have to leave Yishun for entertainment and daily necessities.
Newly MOP-ed EC #2: Austville Residences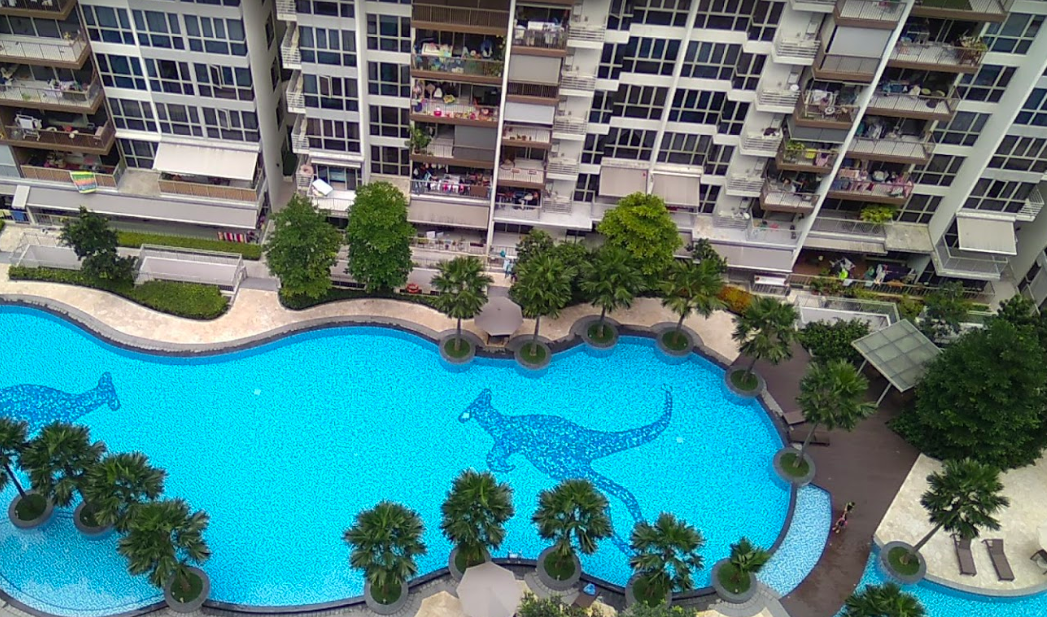 District: D19
Nearest MRT: Buangkok
TOP date: 22 Apr 2014
Number of units: 540
Austville Residences, located at Buangkok Drive, bills itself as Singapore's first Australian-themed EC. What does the developer mean by this? Well, the landscaping within the condo takes after the features of Down Under, such as a billabong and a river creek. In addition to a BBQ pit, there's also an Aussie Grill among the facilities.
Although the EC is quite a bit of a walk to the nearest MRT station of Buangkok, the location remains quite ideal, with easy access to Serangoon River (leading to the Punggol Waterway), Punggol Park, and by care to the Kallang-Paya Lebar Expressway (KPE). Residents can also take a 3-minute walk to Kangkar LRT for easy access to Sengkang Central in two stops.
If you love having a view from your unit, then you'll like the fact that over half of the units overlook one three swimming pools in the project. 
Newly MOP-ed EC #3: Belysa
District: D18
Nearest MRT: Pasir Ris
TOP date: 28 May 2014
Number of units: 315
Belysa is located at Pasir Ris, a short bus ride away from Pasir Ris Central (White Sands Shopping Mall, Pasir Ris Town Park) Wild Wild Wet, and Downtown East. The EC is also a short stroll to the picturesque coastal Pasir Ris Park. And even more amenities are planned in Pasir Ris, with the upcoming star attraction being an sprawling mixed-development at Pasir Ris Central.
This is also an ideal location for families, given the number of schools nearby. There is Elias Park Primary School, Park View Primary School, Meridian Primary School, Meridian Secondary School and Meridian Junior College. Residents also have easy access to the Tampines Expressway, and can reach Changi Airport by car in 10 minutes, and by bus in 20.
Newly MOP-ed EC #4: Arc at Tampines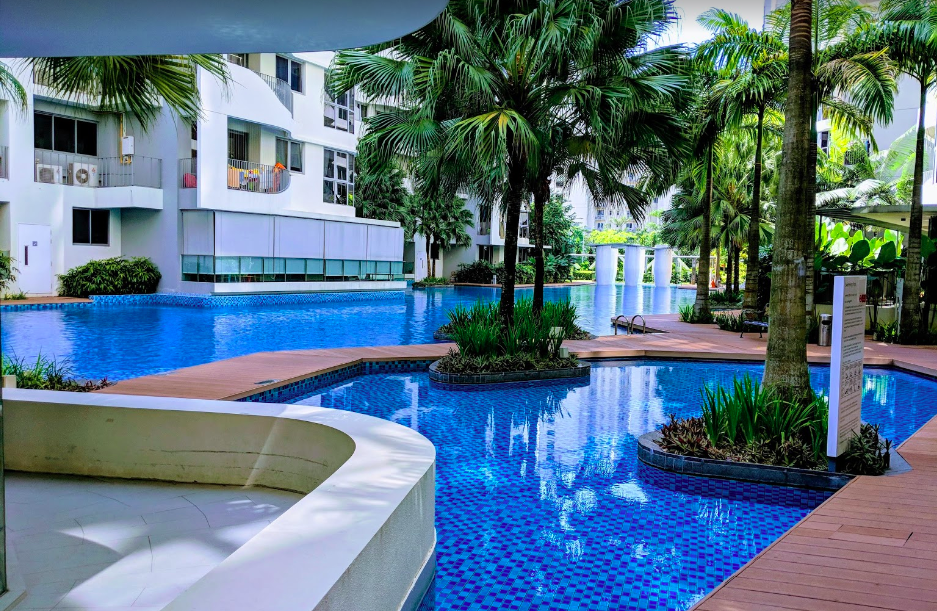 District: D18
Nearest MRT: Tampines West
TOP date: 5 Aug 2014
Number of units: 574
Part of the cluster of condos in Tampines West and Tampines Ave 10, Arc at Tampines stands out by virtue of being an executive condo. Despite also having full condo facilities, Arc at Tampines is likely to be cheaper (psf wise) than surrounding condos, namely The Santorini ($1,213.40 avg psf sale price), Waterview ($997.90 avg psf sale price) and Q Bay Residences ($1,101.10 avg psf sale price).
One of the draws for Arc at Tampines and condos in this area is its proximity to Bedok Reservoir and Tampines Retail Park (Ikea, Giant, Courts). Nearby schools include St Hilda's Secondary School, Springfield Secondary School, Junyuan Secondary School, and Temasek Polytechnic. While you'll have to travel a distance to get to Tampines Mall, Tampines 1 or Century Square, there are several coffee shops and eateries located within walking distance.
Perhaps the thing that'll appeal most to far-sighted buyers is the fact that this EC is located a short distance away from the UWC South East Asia Campus. This is a international school with a sizeable campus and a huge intake, and will likely attract expat families to live in the area.
This condo is some distance to the nearest MRT station (Tampines West) and the amenities at Tampines Central, so we recommend that residents drive.
Newly MOP-ed EC #5: Blossom Residences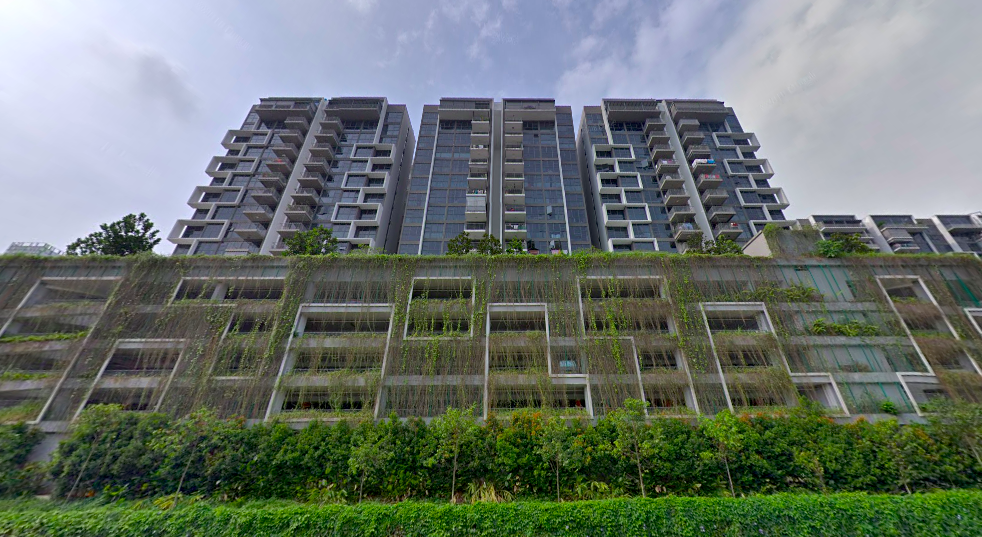 District: D23
Nearest MRT: Bukit Panjang
TOP date: 5 Sep 2014
Number of units: 602
With new lifestyle amenities and the Downtown Line, living in Bukit Panjang is increasingly appealing to many Singaporeans. Blossom Residences is located in the far-north of the town, three LRT stops away from the action surrounding Bukit Panjang MRT station (Hillion Mall, Bukit Pnajang Plaza etc.)
If you're looking to stay away from the hustle and bustle of the city, this EC will be right up your alley. Most north-facing units here have unblocked greenery views that extend all the way to Malaysia. For those who prefer to be within nature, this development is also near to nature parks and reserves. Like Arc at Tampines, residents will probably need a car to get around easily, but many might see the location as a worthwhile trade-off.
Which newly MOP-ed or soon-to-MOP executive condominium appeals to you? Voice your thoughts in our comments section or on our Facebook community page.
If you found this article helpful, 99.co recommends 3 executive condominium alternatives you should consider and Executive condominiums: Are upcoming ECs in 2019/2020 worth the wait?
Looking for a property? Find the home of your dreams today on Singapore's largest property portal 99.co!