Call me an ignorant Singaporean, but I've barely heard of Keong Saik, much less visited it. So when my boss Ryan told me to write an article on it, I wasn't sure what I would find. According to Ryan, Keong Saik is an increasingly gentrified area with a hipster culture hidden beneath its traditional facade. Turns out this place is pretty interesting, and here's why:
1. Rabak past
Keong Saik was a notorious red light district in the 1960s. It was like Geylang today, but worse. Brothels occupied the three-storey high shophouses. Rich businessmen hid their mistresses here. Secret societies frequented the street. Keong Saik was synonymous with prostitution, and a place to hide mistresses. But all of that is now a thing of the past.
Today, Keong Saik is an area subject to rapid gentrification (it already is gentrified – Ryan), where its interior and exterior facade display a stark contrast. Its traditional colourful shophouses are still well preserved, but they now house mainly modern restaurants, boutique hotels, and cafes.
What transformed Keong Saik? 
In 1989, Urban Redevelopment Authority (URA) placed this street under the Bukit Pasoh Conservation area.
The government put an end to the brothels, which was the start to a clean-up of the street. The brothels were gradually replaced by upscale bars, restaurants, and creative working spaces. By around 2014, it was better known as a TGIF spot for working adults to relax and get a drink with friends, than as a seedy area.
Walking down the street of Keong Saik, it was hard to imagine that this place used to be part of the infamous "blue triangle". Any trace of its past culture seems to have been deliberately left behind. Unlike other gentrified areas in Singapore, such as Tiong Bahru, which attempt to preserve some of its original culture.
2. Cool buildings
One of the most prominent buildings on Keong Saik would be the Tong Ah Building. The red and white building is angled on a triangular plot of land and looks almost like the hull of an approaching ship. It also provides a unique point of symmetry along Keong Saik.
Somehow, it reminds me of the Flat Iron Building in New York City.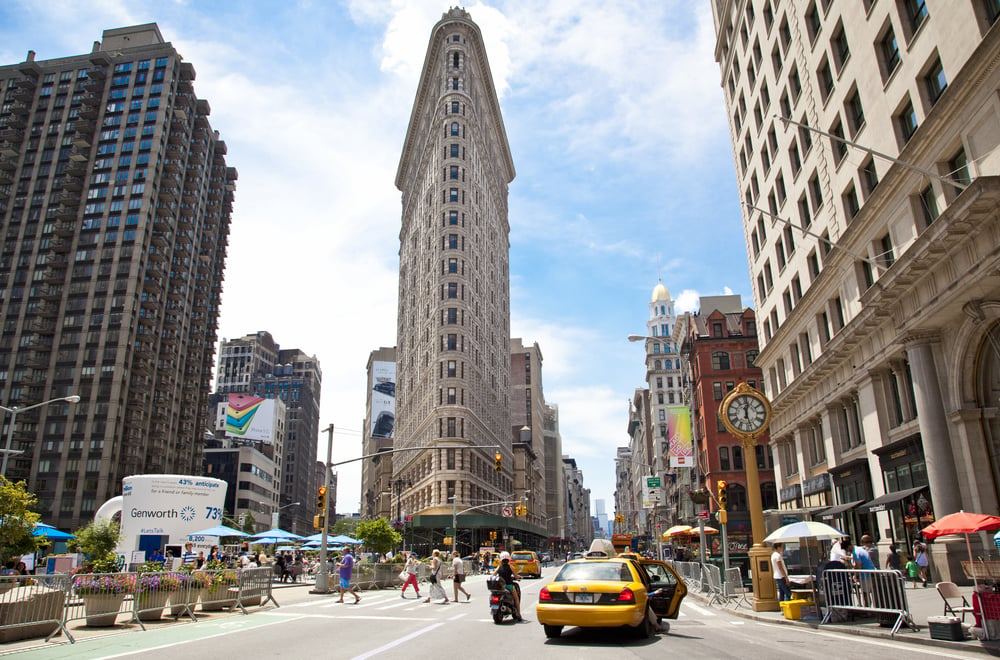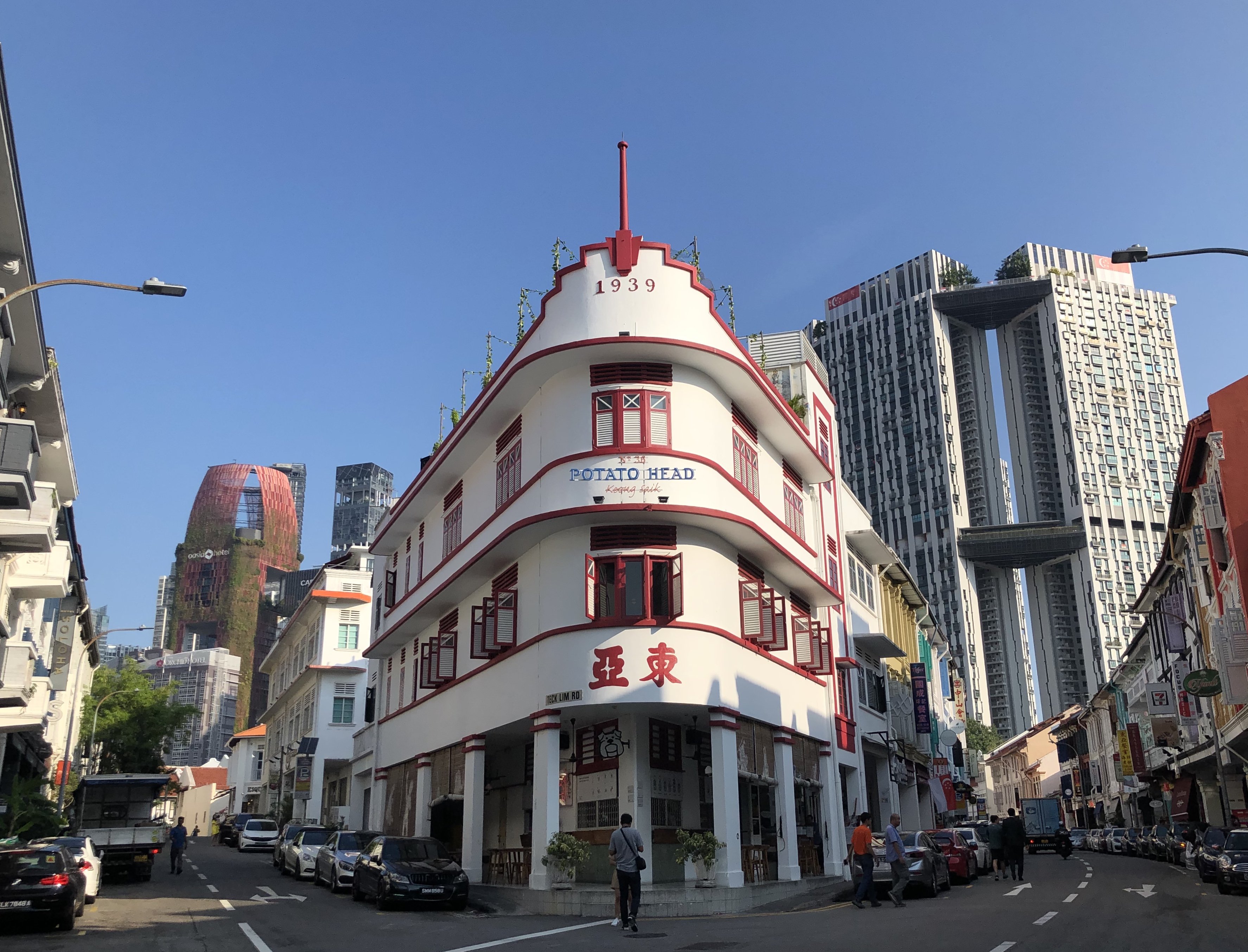 Another unique find on Keong Saik is boutique hotel 1929. It sits at the beginning of Keong Saik Road, its faded grey exterior an invitation to the street's rustic charm. The interior is decorated with chic, contemporary furniture. Being at the heart of Chinatown, 1929 is suitable for travellers looking to experience the culture and heritage of Singapore without burning a hole in their wallets.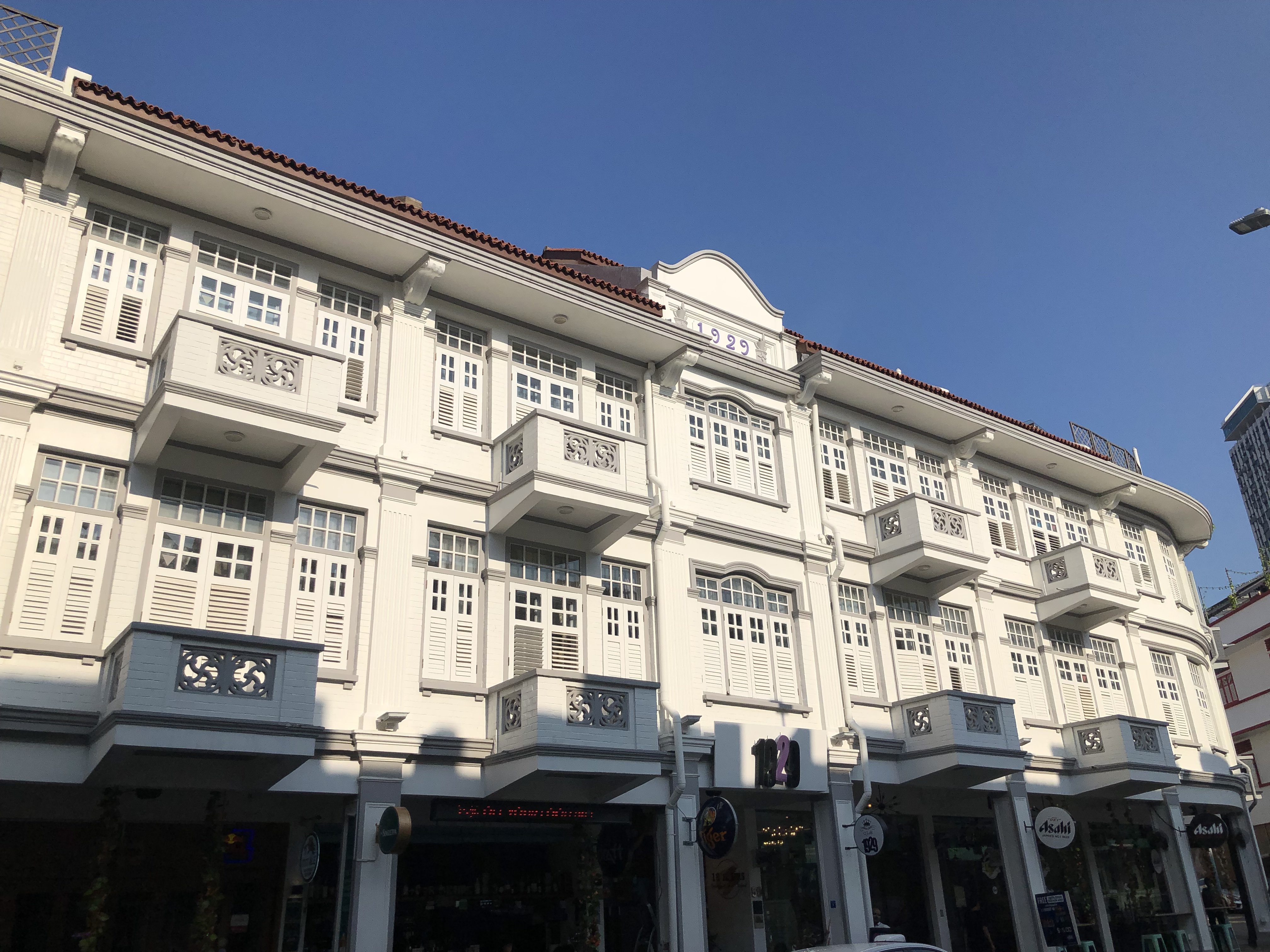 3. Packed with surprises
One of my favourite things about visiting Keong Saik was the little surprises it offered. Enough of the colourful shophouses, they can be found in other neighbourhoods like Joo Chiat and Clarke Quay anyway. Keong Saik has other instagram-worthy spots to offer. Check out the picturesque alley below.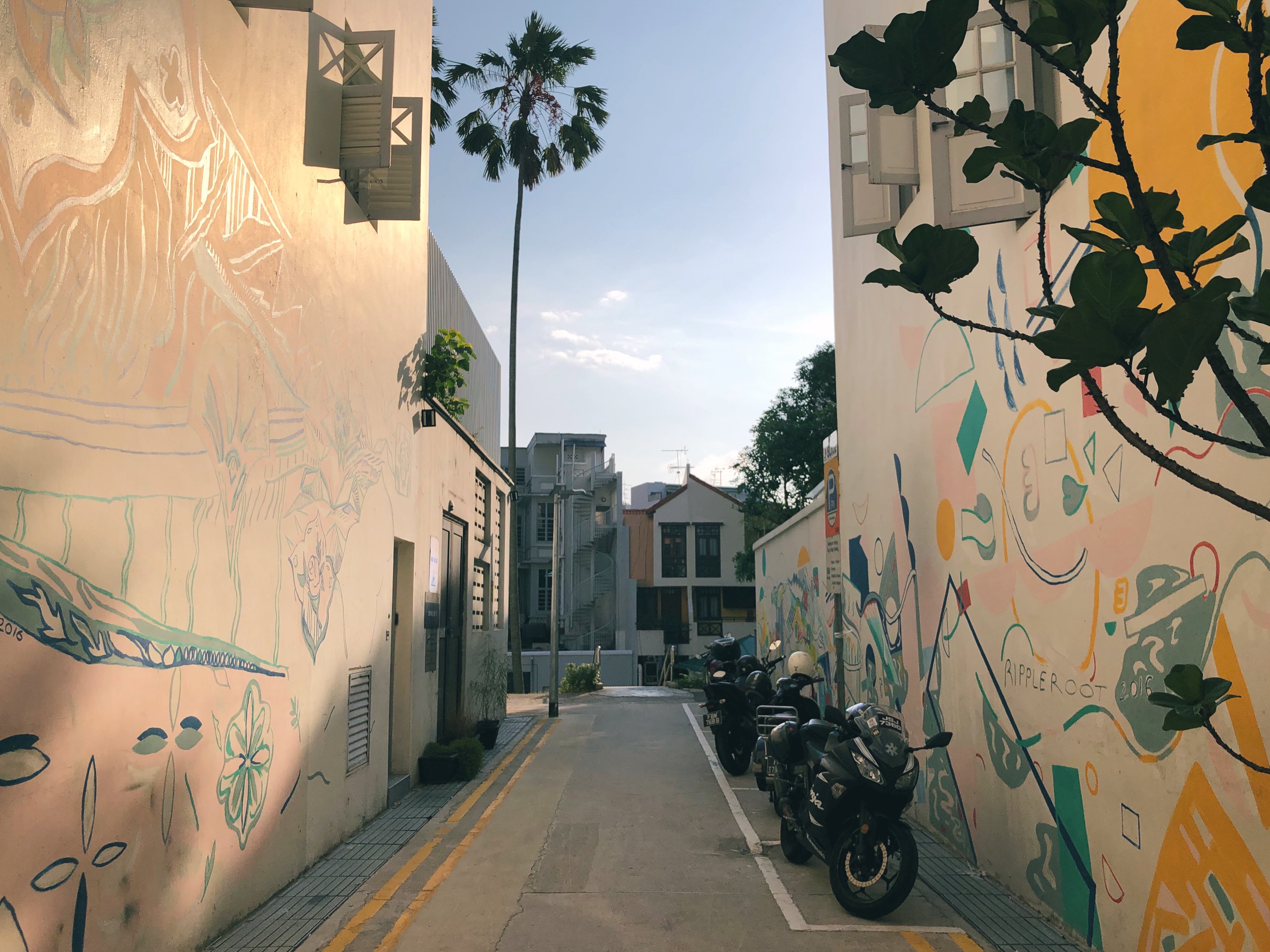 Moreover, while other streets have typical trees, Keong Saik has its very own dream tree. Painted by local artist Maryann Loo, the Keong Saik Dream Tree is part of Loo's Project 100 Dream Trees. Her aim is to create 100 different dream tree murals with 100 communities around the world, as a symbol of our collective efforts to make the world a better place. The dream trees also represent a bridge that connects our aspirations to reality.
To find the Keong Saik Dream Tree, navigate to Man Man Unagi Restaurant. Next to it, a stretch of restaurants sit on a small hill. Climb a flight of stairs up the hill and you'll find the dream tree obscurely painted on the back alley of a stretch of restaurants.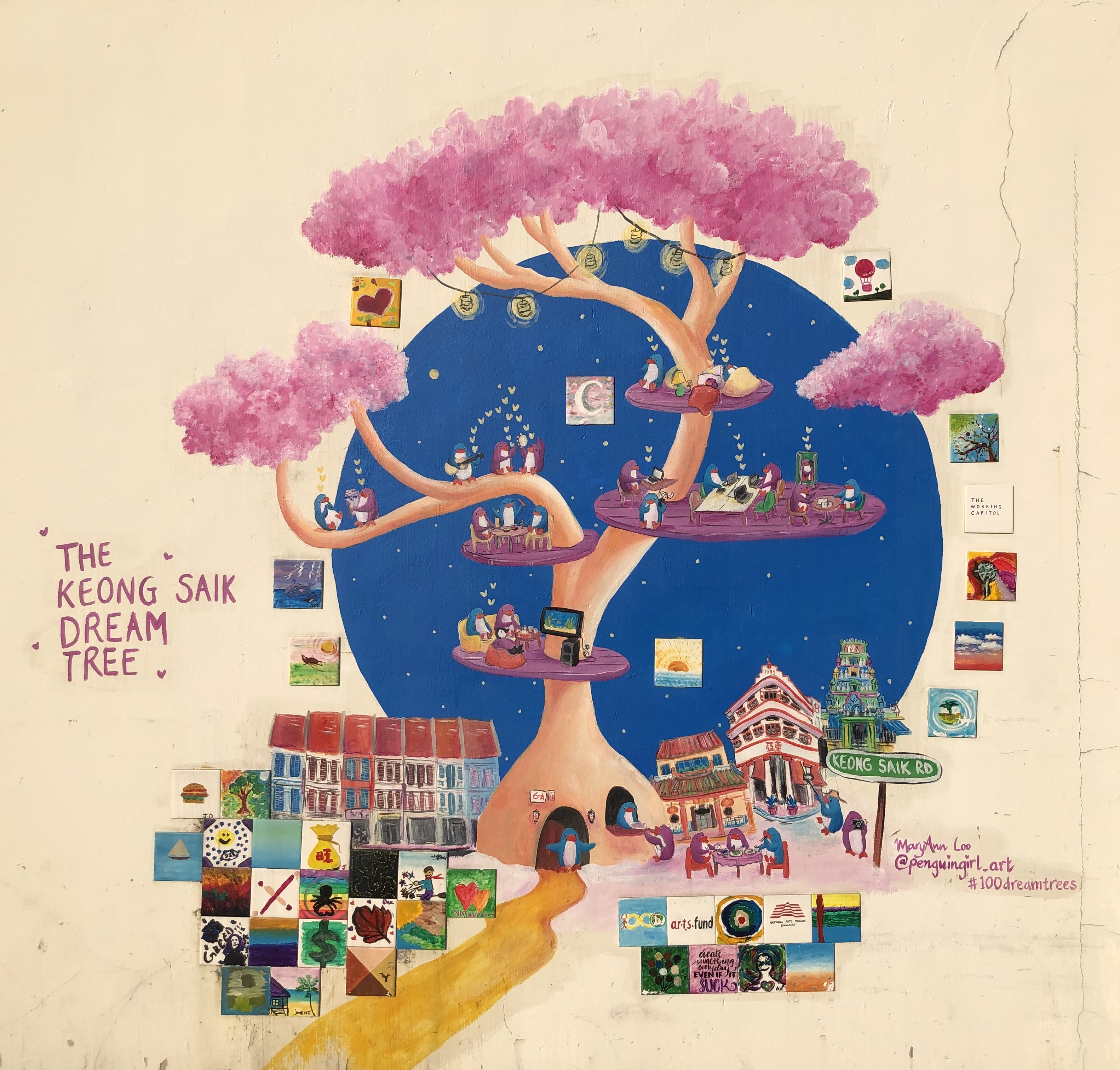 4. So gentrified it's intimidating
In the spirit of gentrification, many businesses in Keong Saik attempt to appeal to the upper middle-class. Think hipster cafes, restaurants and even contemporary workspaces. The Working Capitol is situated here, and offers contemporary workspaces that encourage creativity and collaboration.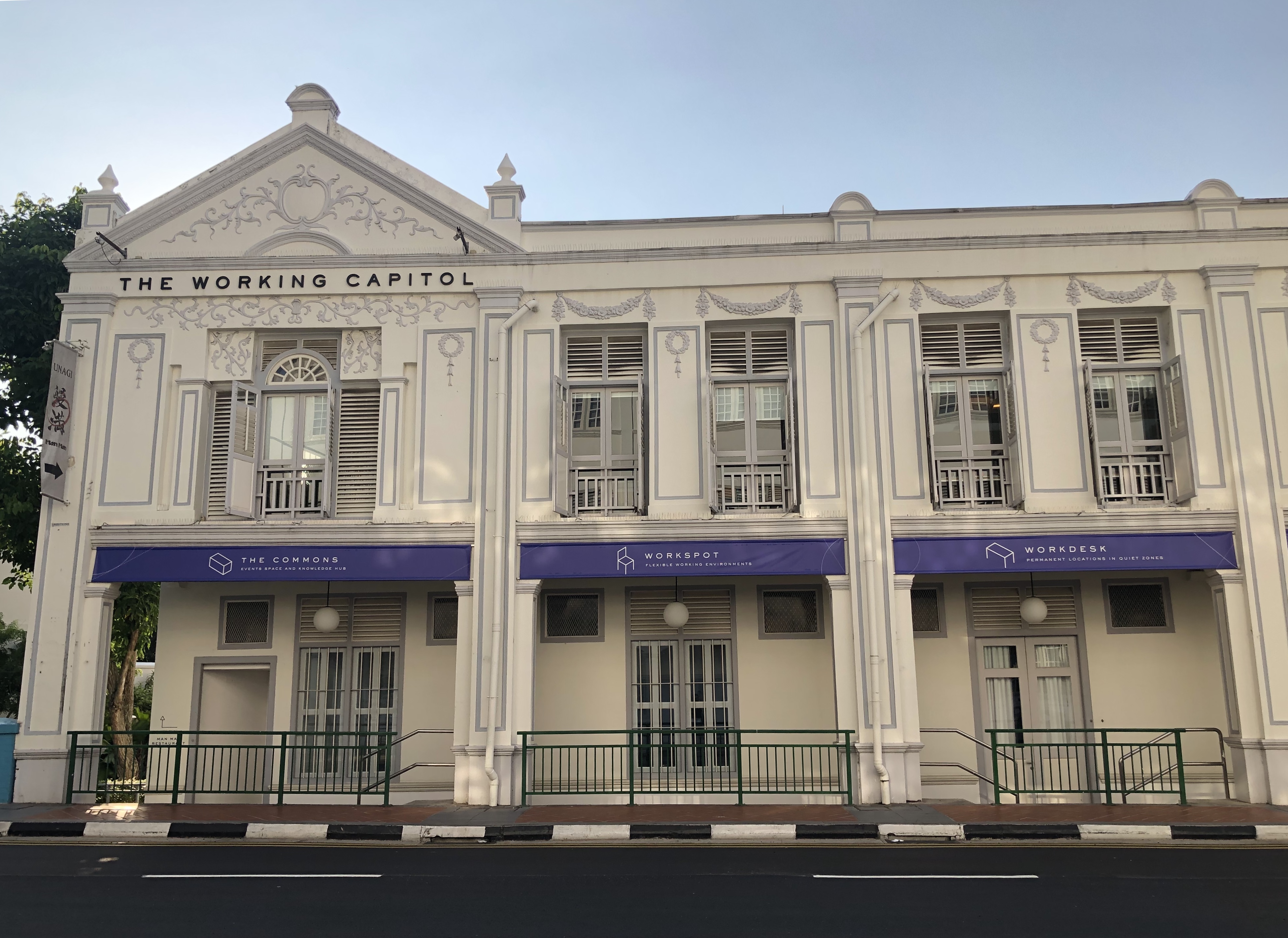 Although I do find Keong Saik a charming street, my experience walking down the street was somewhat like window shopping. Everything looked pretty, but I didn't feel like patronising any of the shops. They looked too atas and overpriced. Keong Saik seems like a place where you go to treat yourself, and not your average lunch-time spot.
Luckily, it's beautiful architecture makes up for it. Although I didn't spend a single cent at Keong Saik, I still enjoyed my visit very much. The colourful street was pleasantly quiet in the day, which made great photographs and was a calming contrast to the usual hustle and bustle of Chinatown.
Would you visit Keong Saik? Voice your thoughts in our comments section or on our Facebook community page.
Looking for a property? Find the home of your dreams today on Singapore's largest property portal 99.co! You can also access a wide range of tools to calculate your down payments and loan repayments, to make an informed purchase.