Homeowners beware – hell hath no fury like unreasonable neighbours scorned, and if you've somehow invoked the wrath of your neighbours, you might just find yourself spiraling down a never-ending pit of petty behaviour. (Cover image credits) How bad can things get? Pretty damn bad, as evidenced in the neighbour disputes we've seen over the last few years (conveniently summarised below for your reading pleasure!)
#1: Neighbour disputes over noise levels
At Kreta Ayer Road, there's a unit which houses over 14 dogs (and significantly fewer humans). As you can imagine, the 24/7 barking and dog poo involved isn't something that you'd want to be dealing with, at all. Further east at Elias Road, there's a similar situation happening – except that the noise is caused by a resident banging god-knows-what, instead of dogs barking. This person apparently engages in whatever activity he's doing so loudly that his banging sounds travel all the way from a lower floor to the top floor. We're half appalled, and half impressed.
#2: Neighbour disputes over territorial "rights"
This is the Everitt Road case (which may consider the mother of all neighbour disputes) that many of us followed keenly back in the day. Essentially, the families involved couldn't see eye to eye on parking space, and took things into their own hands with chains and CCTV cameras being wielded. Eventually, one party went so far as to install flood lights for the specific purpose of shining it into his neighbour's home in the middle of the night. This instance certainly gives new meaning to the phrase "lights, camera, action!".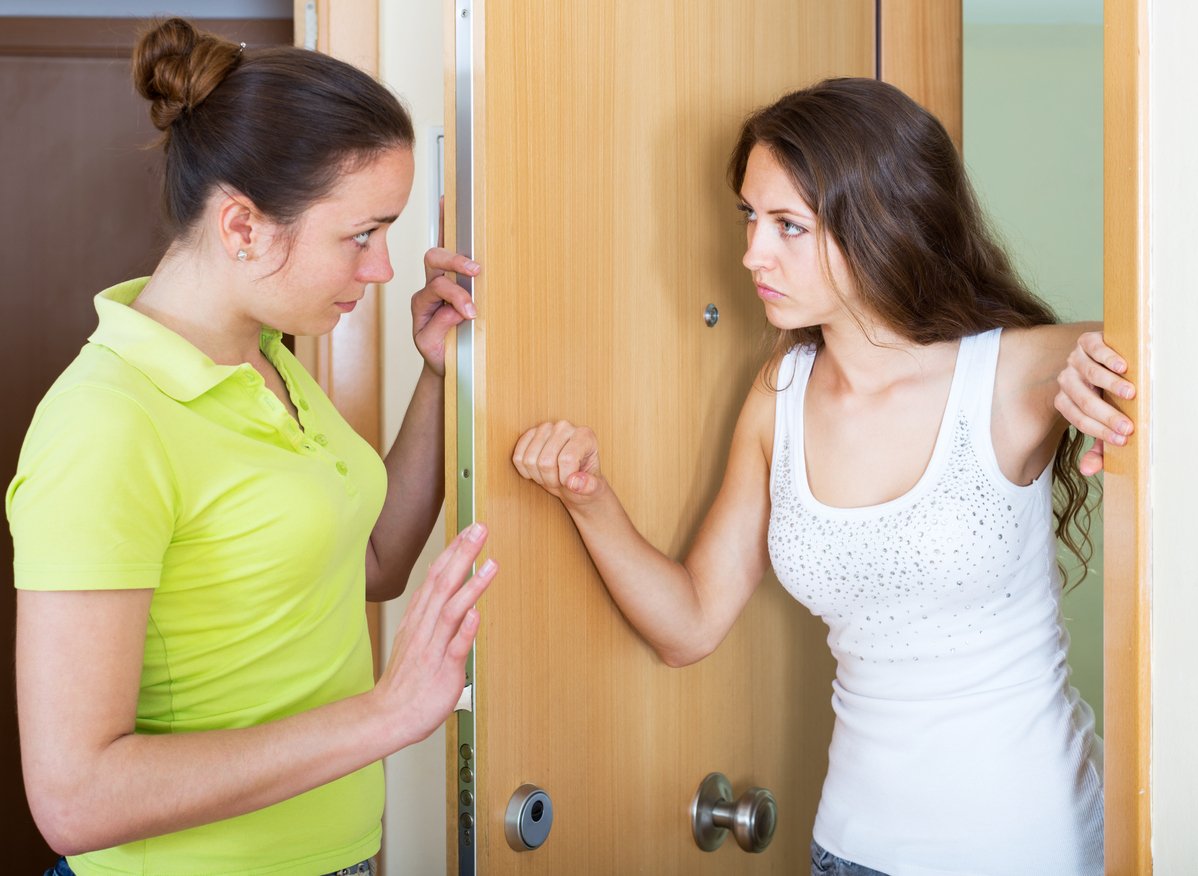 #3: Neighbour disputes over smells
Countless Punggol HDB flat owners (who live next to residents of A Treasure Trove condominium) have had to deal with the smells and smoke emanating from the condo's barbeque pits, which are located just 15m away from these HDB flats. This isn't the HDB homeowners making a mountain out of a molehill – reporters have been to the scene, and witnessed how their walls are actually coated with black carbon residue and grease caused from the BBQ smoke. The condominium management's response? That it wasn't a big deal, because cooked meat smells "pleasant". Right.
We hope you don't ever find yourself in neighbour disputes and rows (we've got our fingers crossed!), but if you do encounter unreasonable neighbours, here are some tips on how to handle the situation:
Don't stoop to their level
If your neighbours are engaging in highly inconsiderate behaviour, it can be highly tempting to resort to "tit for tat" and try to one-up them. However, doing this is likely to cause them to retaliate further; also bear in mind that if you do escalate the matter to the authorities in the future, it won't be such a straightforward case if your neighbours have evidence of you engaging in equally unbecoming behaviour.
We're not saying you have to document each and every door slam obsessively, but if possible, do try and keep some form of record or evidence of inconsiderate behaviour. If they're leaving you nasty messages, take a picture of it. If they're flinging human waste and/or other unwanted substances at your door (we really hope it doesn't come down to this), take a video of it.
But don't start off being all accusatory, and definitely don't point fingers. Instead of going in and being all "you're super inconsiderate and rude because your music is too loud", take a softer, more indirect approach. For instance, start off with a compliment to get them to lower their guard (it's admirable how musically-inclined they are, and the repertoire of instruments that they can play is impressive) before getting to the crux of the matter (would they mind keeping it down especially at night because it's disrupting your sleep)?
Of course, it's unlikely that you'll be as unlucky as to encounter such extreme cases like the ones we've detailed above, but in the event that this does happen, remember: keep your cool, try and work things out calmly and rationally, and always document and keep a record of everything. If needed, you can always seek out mediation professionals who will be able to provide an objective perspective and facilitate better communication. Best of luck!
If you found this article useful, 99.co recommends Unruly neighbours – 6 telltale signs to look out for and Does a VIP neighbour really affect property values?
Find the home of your dreams today at Singapore's largest property portal 99.co!