With the July cooling measures, private condo developers are sweating to gain a competitive advantage for their new launches in Q4 2018. Meanwhile, prospective property buyers, including investors, remain keen but are less likely to rush in. To help interested buyers consider their options, we've researched all four upcoming condominium new launches in the final quarter of 2018: Kent Ridge Hill Residences, The Woodleigh Residences, Parc Esta, and Treasure at Tampines. Read on to find out more and, most importantly, bookmark this page for the latest updates as developers release more information about these projects.
[Last updated on: 2 October 2018 3:38pm]
Q4 2018 new launch condo #1: Kent Ridge Hill Residences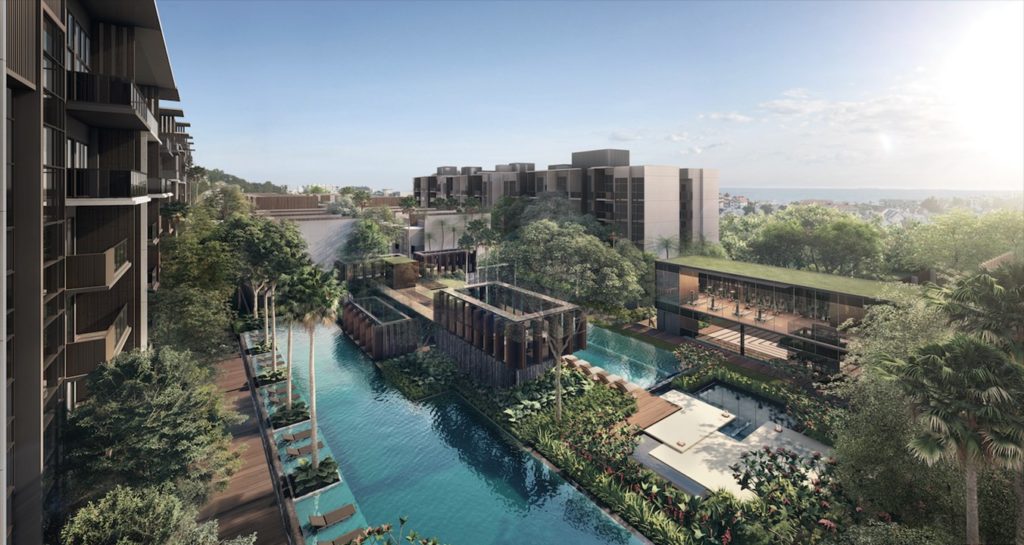 District: 5
Developer: Oxley Spinel Pte Ltd
Tenure: 99 years
No. of units: 490 + 50 strata landed
Nearest MRT: Pasir Panjang
Indicative psf sale price: Likely to be above 1.7k
To be built on the former Vista Park (bought en bloc by a consortium led by Oxley Holdings in December 2017), the one of the key selling points of Kent Ridge Hill Residences is its tranquil, hillside location bordering Kent Ridge Park that's part of the Southern Ridges nature belt, which to us is pretty much the Singapore equivalent of living in Hong Kong's mid-levels — without the astronomical prices. At the same time, it's uncommon nowadays for a low-density project to be situated on a sizeable plot of land; at 29,659 sq metres Kent Ridge Hill Residences is nearly 5 football fields in size.
Moreover, it's surprising how accessible the location is despite being dominated by greenery. First off, Pasir Panjang MRT station on the Circle Line is within a 8-minute walking distance. Moreover, residents will get to enjoy a short commute to surrounding educational, commercial and business amenities, including National University of Singapore, Mapletree Business City, Harbourfront Centre/Vivocity and the Buona Vista/one-North business hub. The location is also about the same distance from the planned Jurong CBD and the Downtown Central Business District — under 20 minutes drive. For foodies, there's easy access to a cluster of eateries, restaurants and a hawker centre on the main road.
For buyers, there's also potential property value upside given two factors. Firstly, the Circle Line extension will be completed in 2025 (shortly after this project is expected to receive TOP) and give commuters direct rail access to the city centre. Kent Ridge Hill Residences could also benefit from the Urban Redevelopment Authority's Greater Southern Waterfront master plan that would transform the soon-to-be-vacated Pasir Panjang Port into an enormous seafront commercial and recreational hub.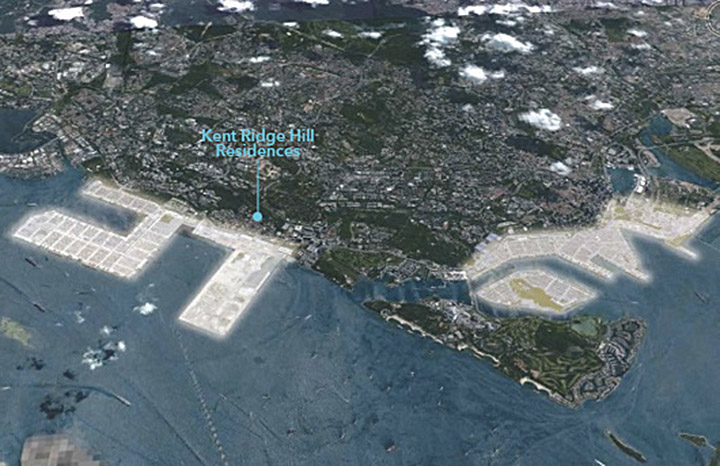 Q4 2018 new launch condo #2: The Woodleigh Residences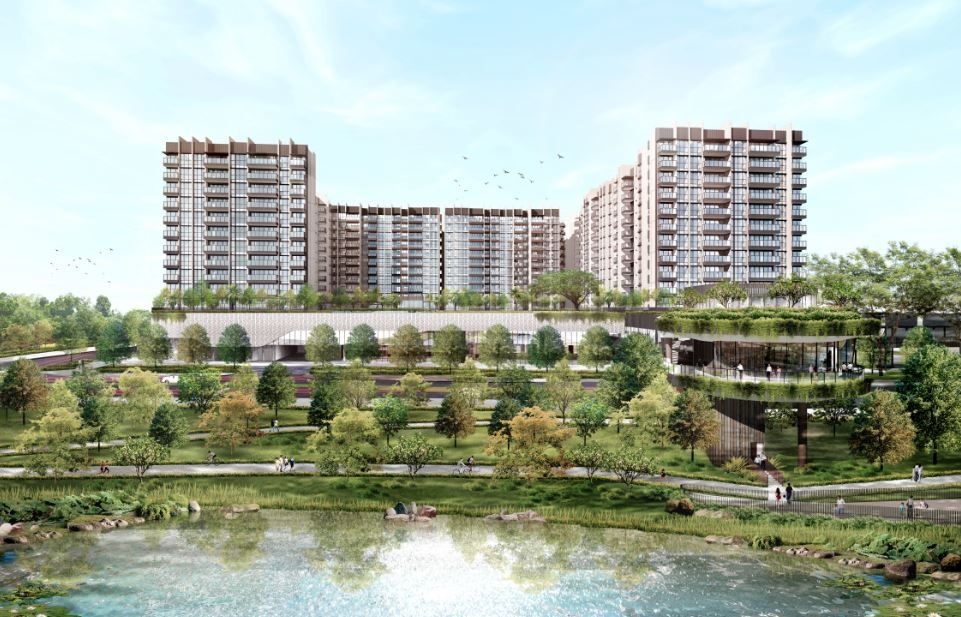 District: 13
Developer: SPH and Kajima Development
Tenure: 99 years
No. of units: 680
Nearest MRT: Woodleigh
Indicative psf sale price: Likely to be above $2,000, according to media reports

For those looking to forgo a car and have all daily conveniences at their doorstep, The Woodleigh Residences is hard to beat. This mixed-use residential and retail development sits atop the underground Woodleigh MRT station, and will have an integrated bus interchange. There will also be unique amenities within the development in the form of a community club and a neighbourhood police centre (the first in Singapore to be incorporated within a mixed-use building).
It's not all hustle and bustle though. Residents will get to enjoy the man-made Bidadari Park and Alkaff Lake next to the development, although they might have to jostle with the many residents who'll all move into the Bidadari area at around the same time. Commuting to the city takes about 30 minutes via the North East Line and 15 minutes by car. Schools nearby include Cedar Girls' Secondary and Maris Stella High School.
Q4 2018 new launch condo #3: Parc Esta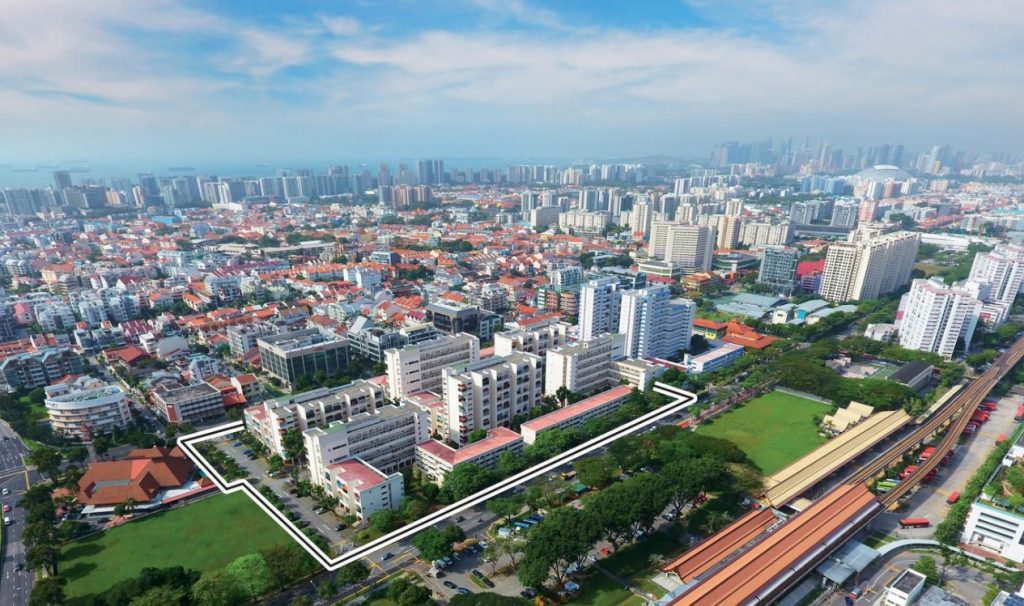 District: 14
Developer: MCL Land
Tenure: 99 years
No. of units: 1,399
Nearest MRT: Eunos
Indicative psf sale price: Likely in the $1.7k range
Those who missed out on Park Place Residences will definitely be eyeing Parc Esta, an upcoming new launch condo in the East of Singapore that's right next to the Eunos MRT station. Formerly Eunosville, developer MCL Land won the site's tender for en bloc in June 2018, just before the cooling measures hit.
What really caught our eye is the 1,399 units planned for this development, more than 4 times that of Eunosville's 330 units. Given the large number of units on what's a mid-sized land parcel (about 5.5 football fields), the onus is on the developer and architect to come up with a site plan and layout for the project that affords enough space for communal activity, especially concerning key amenities such as swimming pools and gym. If the project is well-planned to accommodate the large potential number of residents, then buyers will welcome the lower maintenance fees that a larger project brings.
Regardless of size concerns, Parc Esta should still hold much appeal given its advantageous location opposite from Eunos MRT and just a stone's throw away from the up-and-coming Paya Lebar CBD. Paya Lebar Quarter, the first major mixed-use project there, is expected to be complete by end-2018, bringing three towers of Grade A office space and over 200 retail outlets to the area. Nonetheless, as part of the project itself, we're hopeful that MCL Land will include retail outlets as part of Parc Esta (perhaps even a supermarket), seeing as this is what the Eunos area lacks at this point in time. A sheltered above-ground link to the MRT station (across Sims Avenue) would also be welcome.
Meanwhile, family-centric buyers should note that this project lies just outside the 1km radius for Tao Nan School and Maha Bodhi School.
Q4 2018 new launch condo #4: Treasure at Tampines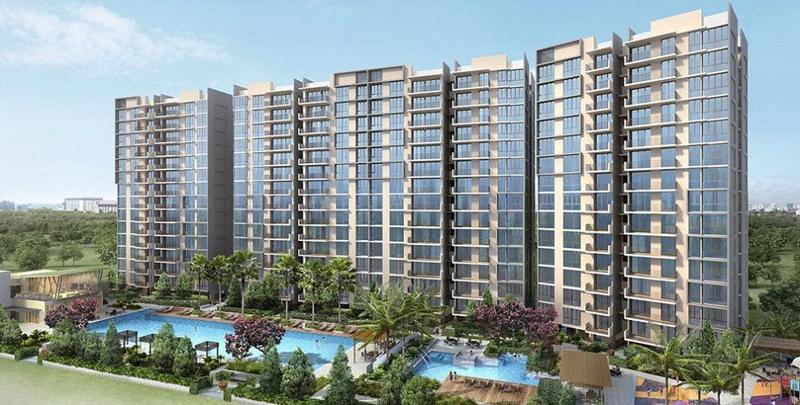 District: 18
Developer: Sim Lian
Tenure: 99 years
No. of units: Approx. 2000 units
Nearest MRT: Simei
Indicative psf sale price: Likely to be in the $1,300 range
Treasure at Tampines will take the place of the former Tampines Court; if you find the latter familiar, it's because the development made headlines for being involved in the largest en-bloc sale in Singapore ($970 million) since Farrer Court ($1.34 billion).
While Tampines is a mature estate with plenty of amenities, it's important to note that this new launch condo is actually much nearer to Simei neighbourhood centre than Tampines Central, with Simei MRT being just a short 4-minute walk away. (Funny enough, the fastest way to get to Tampines Central is by MRT from Simei.)
Location-wise, note that being near to — although not directly facing — the Pan Island Expressway (PIE) could mean that some stacks are less favoured due to greater traffic noise. Then again, this 2000-odd unit development sits on a big plot of land that's nearly 11 football fields in size, so there'll be plenty of choices for buyers. (It's also likely that the developer will recognise the relative difference in appeal of certain stacks and price these units at an attractive discount.)
Even though this is appears to be a project targeted for own-stay buyers, there could be foreseeable rental demand given the proximity of Changi Business Park and Changi Airport. Nearby key amenities also include Changi General Hospital and the Singapore University of Technology and Design (SUTD) — these aren't that common for Outside of Central Region (OCR) new launch condos and will certainly be touted as a selling point.
What do you think about the upcoming Q4 2018 new launch condos? Voice your opinion in the comments section or on our Facebook community page.
If you found this article helpful, 99.co recommends 9 must-ask questions at a condo new launch in Singapore and [Sep 2018 Update] Eight-step guide to buying a new launch condo in Singapore
Looking for a new launch condo? Find the home of your dreams today on Singapore's largest property portal 99.co!