Hot on the heels of digital transformation in the real estate industry, OrangeTee & Tie unveiled the OrangeTee Agent App at a press conference attended by its senior management, industry partners and OrangeTee & Tie property agents. Strategic collaborators in the project include 99.co, Amicus, Carousell, EdgeProp, SRX, UOB and OrangeTee's equity partner Edmund Tie & Company.
"The OrangeTee Agent App is not just another mobile app – it is a 'super-app' that aims to build alliances to thrive in the real estate ecosystem. The app serves to enhance our agents' productivity for their daily business needs, and allows them to leverage on our partners' expertise to provide the best customer-centric service for property consumers," shared Steven Tan, Managing Director of OrangeTee & Tie.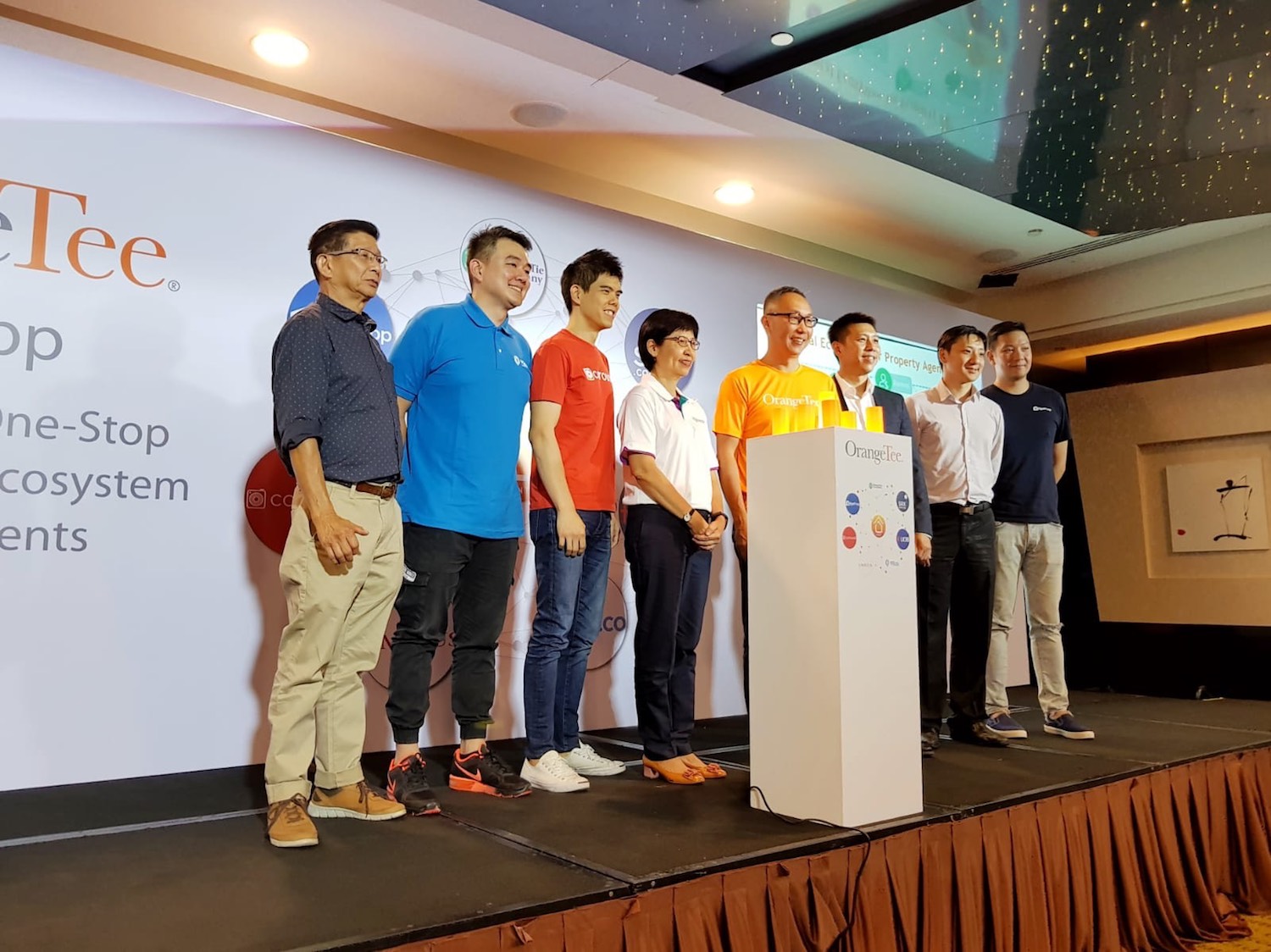 Jeff Koh, 99.co's Head of Agency Relations, who was part of the launch enthused, "99.co is honoured to be one of OrangeTee & Tie's partners as our values and strategies are very much aligned. Continued innovation, providing value and transparency to consumers are the backbone of our respective businesses. We will continue to support OrangeTee & Tie in its quest to further empower agents and for its agents' listings to garner a wider reach among property consumers."
Key features of the OrangeTee Agent App includes a listing hub, project related information and data, the UOB-powered instant property valuation search and GetBanker service, to name a few. 
OrangeTee & Tie real estate agent Alan Leong has already downloaded the app on his iPhone and is looking forward to using it to level up his real estate business. "I can use the app to create my own agents profile page which I can use to showcase my sales track records, available listings and reviews left by my previous clients. It's a convenient and comprehensive way for my prospects to know more about me."
The OrangeTee Agent App is exclusive to all OrangeTee & Tie real estate agents and the agency hopes that all of its 4,000 over agents will benefit from the dynamic ecosystem afforded by the app.
Steven concluded by saying, "Digital transformation is not a solo journey – it is a journey where we co-evolve and co-innovate. The ecosystem we have created will help to maintain business sustainability and future-proof our agents' careers."