Be it extra space on your front porch, balcony or backyard, spruce things up by incorporating some trendy outdoor features. From alfresco dining areas to garden office pods, here are some ideas to give that idle space in your home an ultimate glow up:
1. Alfresco Dining Area
Take advantage of the perpetual summer in Singapore to soak in some fresh air, while you dine. Ideally, the style of your outdoor dining area should mimic that of your home interior. This helps to achieve a seamless transition to the outdoors.
Tables and chairs with intricate detailing may cause outdoor spaces to look cluttered, so opt for minimalist pieces to keep the dining area simple and elegant. Weather in Singapore can be unpredictable, so remember to keep your dining area sheltered. Garden parasols are easy-to-install and portable, if you ever change your mind about how you want to organise your space.
Looking for some added ambience? Put up some string lights or layer your chairs with patterned fabrics and cushions. Add a barbecue grill to not only eat, but also cook outdoors. As simple as that, you can now host exciting outdoor parties or enjoy a fresh dining atmosphere in the comfort of your own home.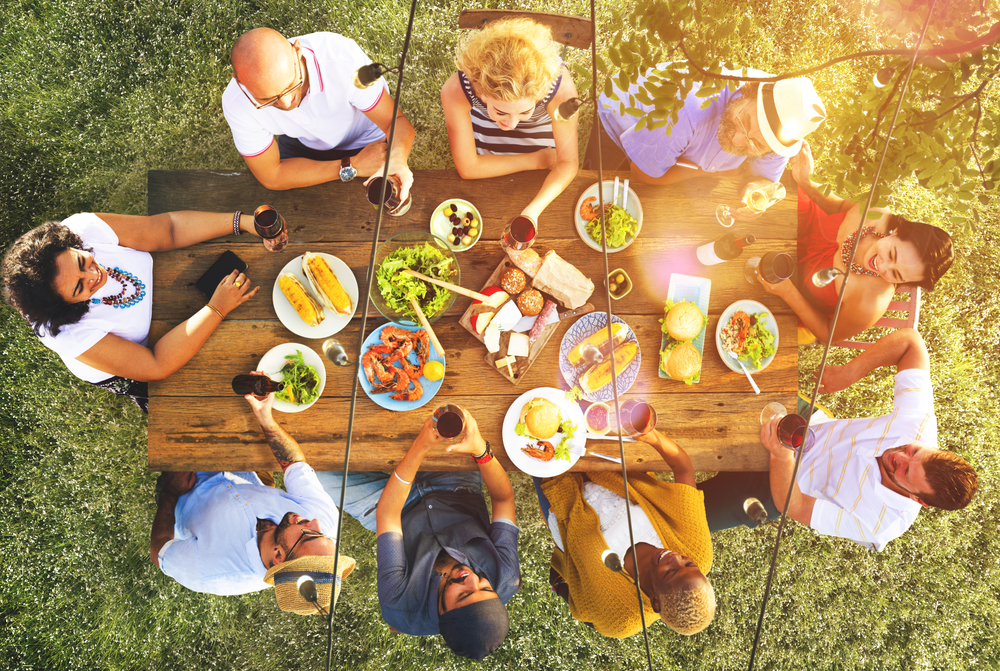 2. Outdoor Bar
Love chilling with your friends over some drinks after work? Forget squeezing with the crowds at Clarke Quay, simply transform your backyard into outdoor bar. It doesn't have to be expensive too. A DIY outdoor bar can be easily achieved by recycling old furniture such as wooden cabinets. While it is nothing luxurious, it still gives your extra space an added ambience. Do keep in mind though, that you may have to purchase juicers or suitable glasses if you are looking to create a variety of cocktails. If you have a sheltered outdoor space, take things to the next level by installing a TV set. Enjoy your favourite sporting action with your friends without having to jostle with the crowds in popular sports bars in Singapore.
3. Greenhouse or Garden Beds
Singapore's hot and humid weather can be rather restricting when it comes to growing greens. Greenhouses can free you from these restrictions. Grow your favourite greens under a controlled environment and reap its rewards all year round. Besides being great places for gardening enthusiasts, greenhouses are also aesthetically pleasing. Commonly built with wood and glass, they complement urban landscapes and offer a refreshing, natural look to your home.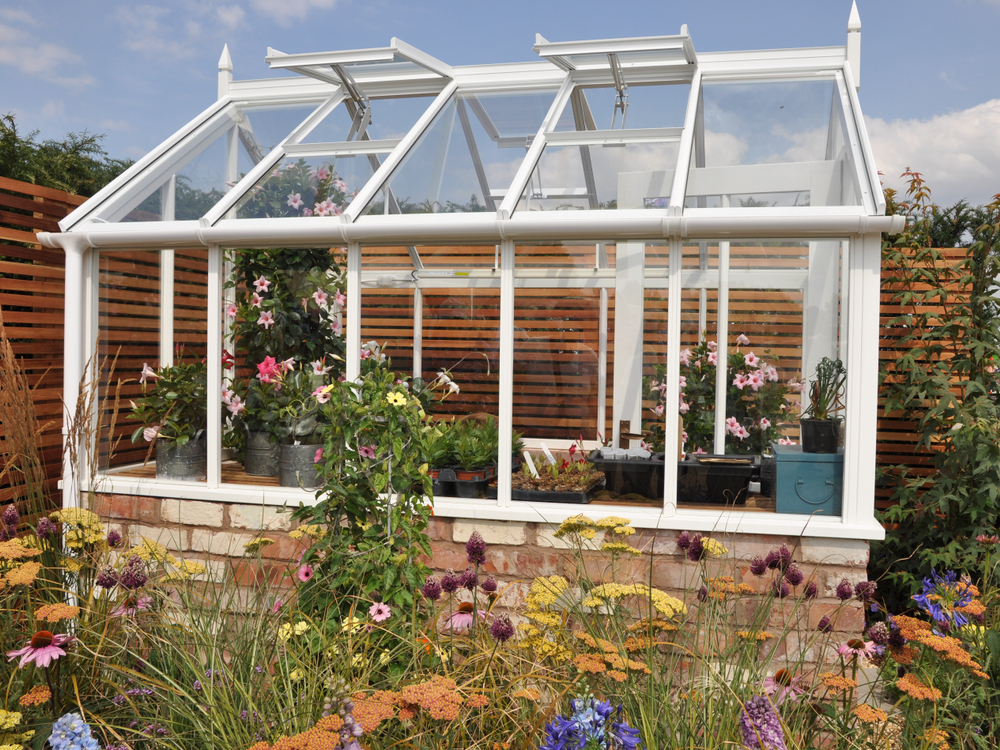 If you are looking for a cheaper alternative to a greenhouse, consider raised garden beds. They help to separate your soil from the ground to keep out garden pests. Some are even catered for growing edibles. The raised beds also define your gardening space make them stand out. If you are just starting out in gardening, they are also good focal points for your gardening efforts.
Another tip to consider is artificial grass. Select specific plots for gardening and fill the rest with artificial grass to give off a picture-perfect look. The initial instalment may be pricey, but you get to achieve that seamless urban garden without having to maintain large plots of grass.
4. Garden Office Pods
Who said that work has to be boring? Increase your productivity levels by building a contemporary, stylish workspace where you normally wouldn't—right in your garden. Garden office pods are small, functional rooms designed to serve as creative spaces for work and also relaxing. Say goodbye to boring study rooms and be inspired in your own outdoor office space. Whether you are a workaholic looking for a better place to hustle, a gym junkie seeking extra workout space, or just someone looking for some extra privacy, a garden pod may be your in-home escape.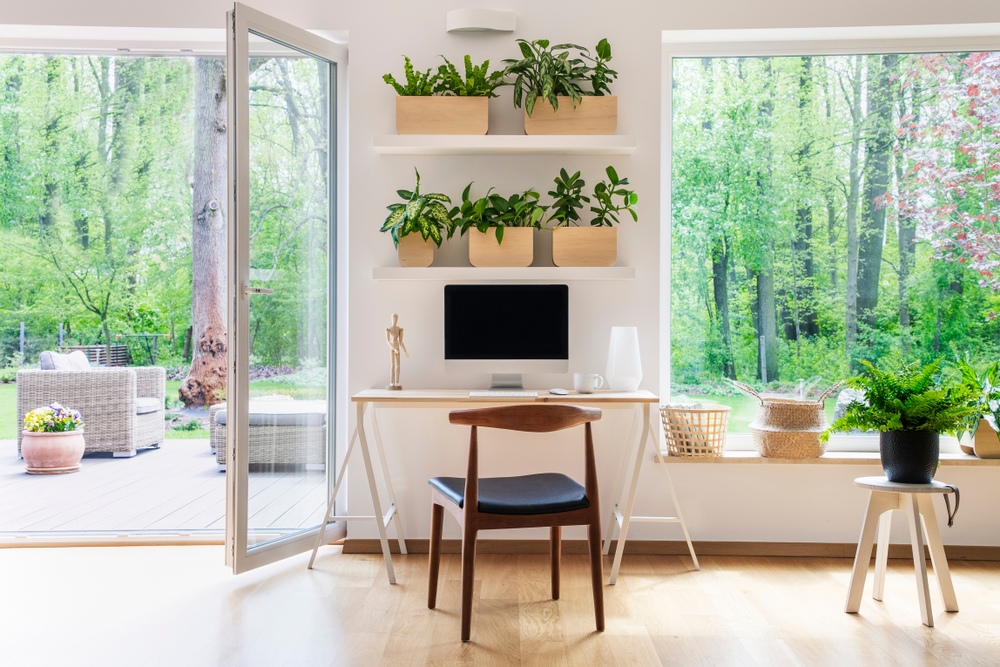 5. Water features
Water features will always be a outdoor living trend, for the element of water helps to add a sense of tranquillity to the otherwise one-dimensional space. Waterfalls, fountains, or koi ponds could act as focal points for your extra space, while ponds running parallel to driveways can give the illusion of a larger area. When it comes to water features, it is important to know what style you are seeking and how much you intend to spend as the possibilities are endless. Do you want a raised fish aquarium or a under-the-deck pond? Is the water feature the focus of your space, or just part of the whole urban oasis vibe? Whether you have a large or small space to spare, water features are always a feasible option.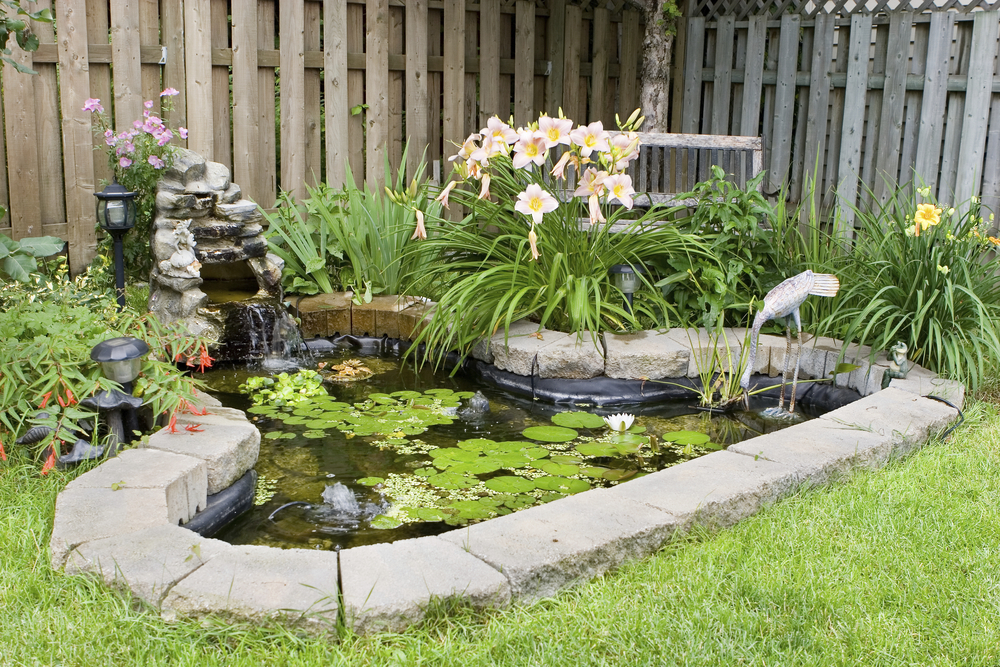 6. Moats
Fish ponds and waterfalls are great features for those looking to evoke a little spirit of the ocean in their homes. But for those of you with the luxury of space and a looser budget, consider building a moat around your house. The still water helps to cast a calm and serene effect over your home. It's also a sure way to stand out. After all, it's one thing to have a water feature in your house, but a whole new achievement to build one around it. Moats, which give an illusion of a house on water, are sure to draw envious looks from your neighbours. Do note that they are expensive to maintain, and you need to ensure that proper systems are in place to regulate the flow of water. Mismanagement could land you in trouble with government authorities over mosquito-breeding concerns.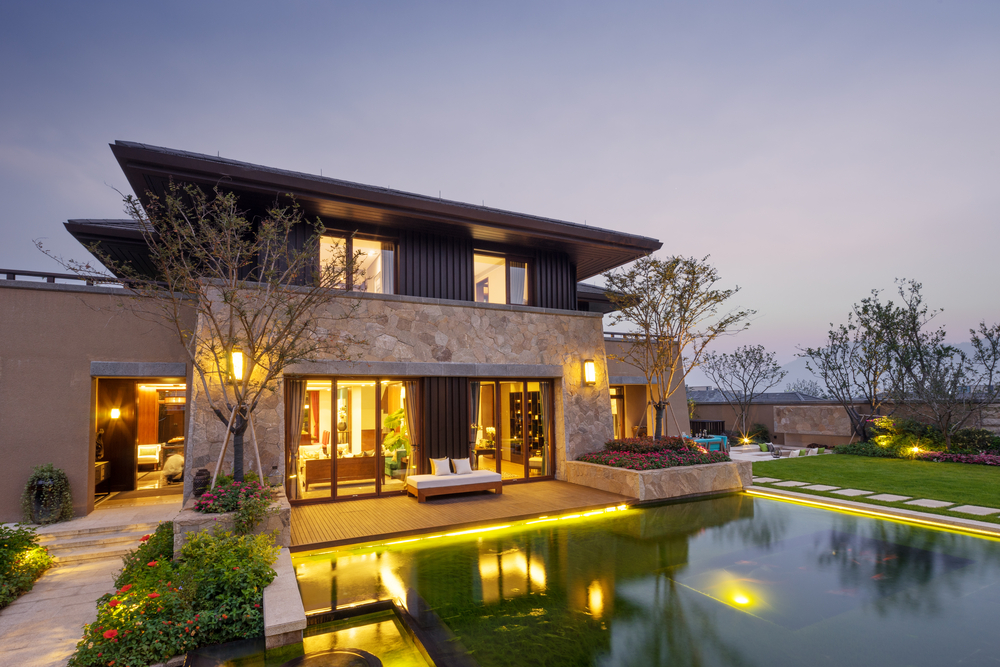 Blurring the lines between indoors and outdoors…
It's easy to see why it's becoming a trend to bring nature back home. Incorporating outdoor features in our homes give us a glimpse of nature everyday, which exudes a calm and soothing effect for many of us caught up in the rat race of the city life. Keep these outdoor living ideas in mind and transform that idle space of yours into a comfortable retreat where you can relax and unwind.
Know of more outdoor living trends? Voice your thoughts in our comments section or on our Facebook community page.
Looking for a property? Find the home of your dreams today on Singapore's largest property portal 99.co! You can also access a wide range of tools to calculate your down payments and loan repayments, to make an informed purchase.