If you loved hypebeast ah gong Dr Tan Cheng Bock so much during the 2020 General Election that you dream of becoming neighbours with him, you actually can do so—at a fraction of what you'd imagine it would cost.
As most people would know by now, Dr Tan, the founder and first Secretary-General of the Progress Singapore Party (PSP), lives in a bungalow. Although that bungalow is a low-key and humble single-storey family home built some decades ago, it's located in the prime, freehold landed estate of Holland Grove in District 10.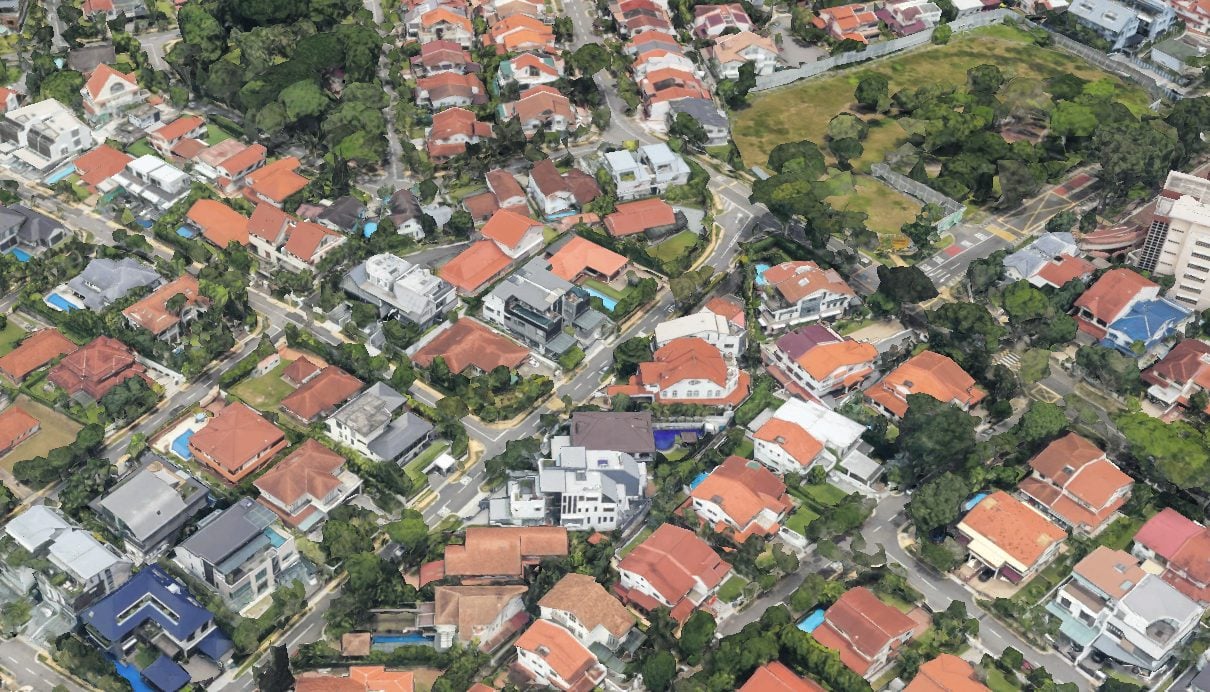 Living in a landed home here would mean having to fork out at least $5 million, according to recent transactions in the neighbourhood. However, a relatively affordable new condo within metres of Dr Tan's doorstep will mean that aspiring Gen Y and millennials can soon bake cupcakes for him every day.
The price tag? Just $1.24 million for the smallest unit*.
*That's about the same as the most expensive HDB flat ever sold!
Why prime location condo so affordable one?
The new condo in question is Parksuites by local developer Far East Organization (FEO). Back in 2011, FEO successfully bid for the 999-year leasehold site in an en bloc sale for $176 million, and eventually carved out a 110-year lease when it launched Parksuites in 2018—a decision that made prices here more affordable by about 10 to 15%.
Construction of the 119-unit Parksuites is now under way, with completion expected by the end of 2023. This is how it will look like: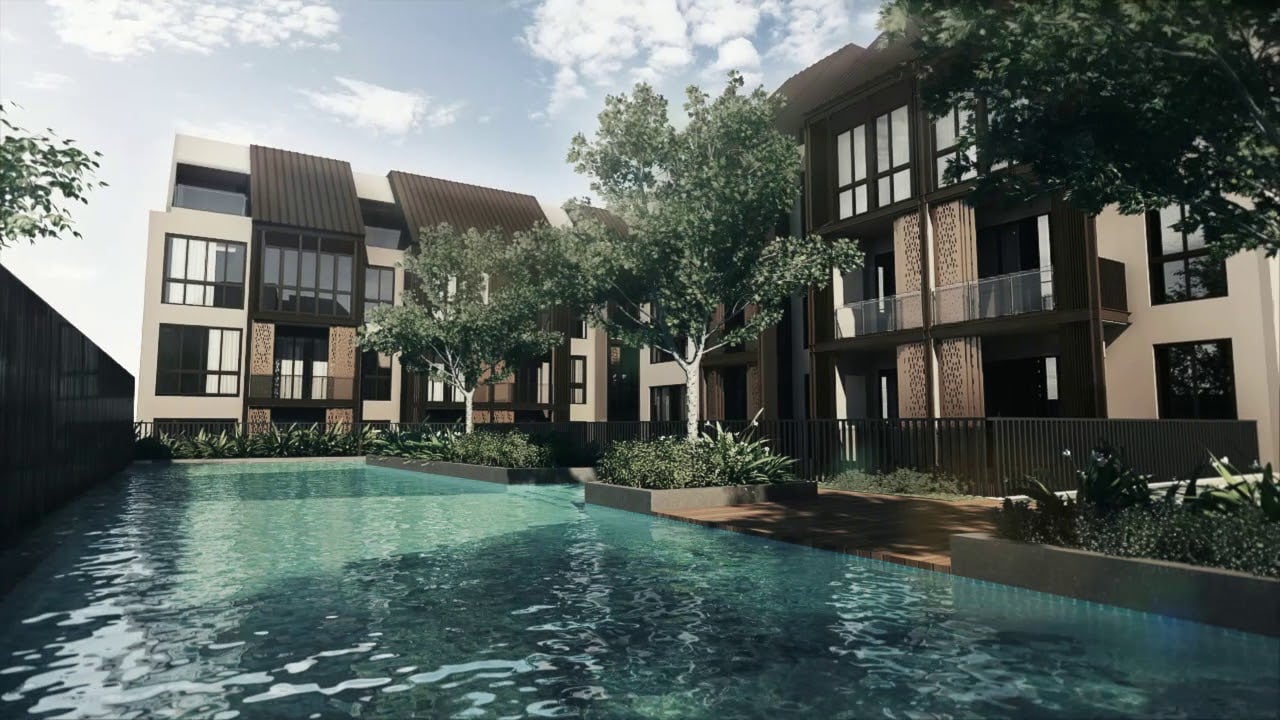 Priced from $1,128,000 for a one-bedroom apartment (excluding stamp duty), units at Parksuites are being sold at an average of $2,032 per square foot (psf), and so far 25 of 119 units have been snapped up.
What sort of home can $1.24 million get me at Parksuites?
A pretty decent one, it turns out. $1.24 million can get you a 581 square foot, one-bedroom apartment, which is pretty much larger than most one-bedders we see in newly launched condos nowadays. Here's the floor plan: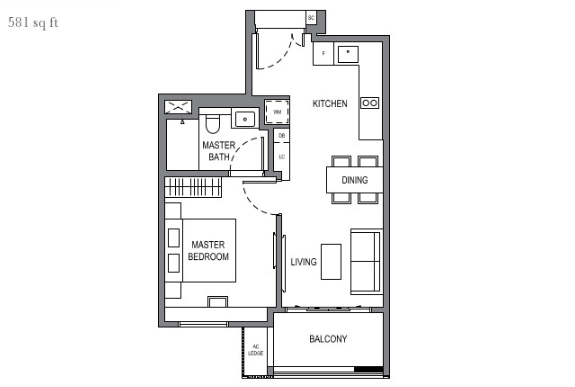 The catch is that there are only four out of 10 one-bedroom units left at Parksuites at the time of writing. If you miss out, the next bigger configuration, 1-bedroom + study, will cost about $1.25 million.
If this is the first home loan you're taking, you'll have to fork out 25% of the purchase price for downpayment, 5% of which must be in cash and the rest by either cash or CPF Ordinary Account (CPF-OA) savings. So, that's $56,400 cash you must save up, plus about $225,600 extra in cash or CPF-OA savings. There's also stamp duty and other fees (e.g. legal fees), which will set you back by about $35,000.
Sure, it might still take years of hard work and astute savings to earn you the right to become Tan Cheng Bock's neighbour, but that honour has to be earned, yeah?
(By the way, if Romeo Tan can save up from scratch, so can you!)
What do I get besides being neighbours with Tan Cheng Bock?
Aside from regular condo facilities that include a 50-metre lap pool and gym, the lushly landscaped Parksuites will also have 18 retail & F&B outlets as part of a neighbourhood with a seriously chill vibe.
But what appeals to practical Singaporeans the most is that Parksuites is right opposite the well-regarded Henry Park Primary School, which makes the condo highly sought after by young families.
By the way, two-bedroom units start from about $1.53 million, so it might be worth setting up a home here with your significant other (whether the spouse is a Tan Cheng Bock fan or not). Here's how a 2-bedroom+study unit at Parksuites looks like: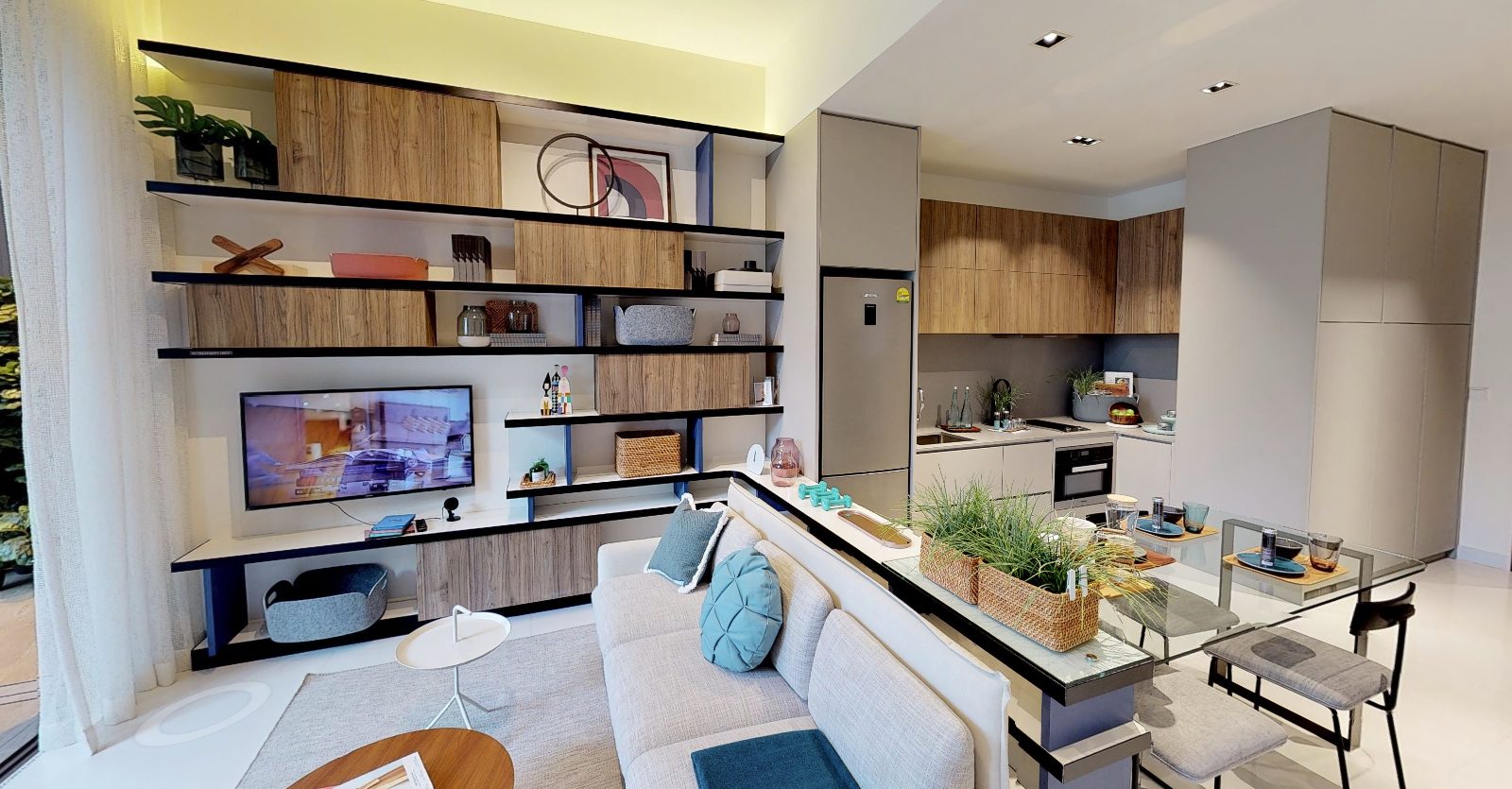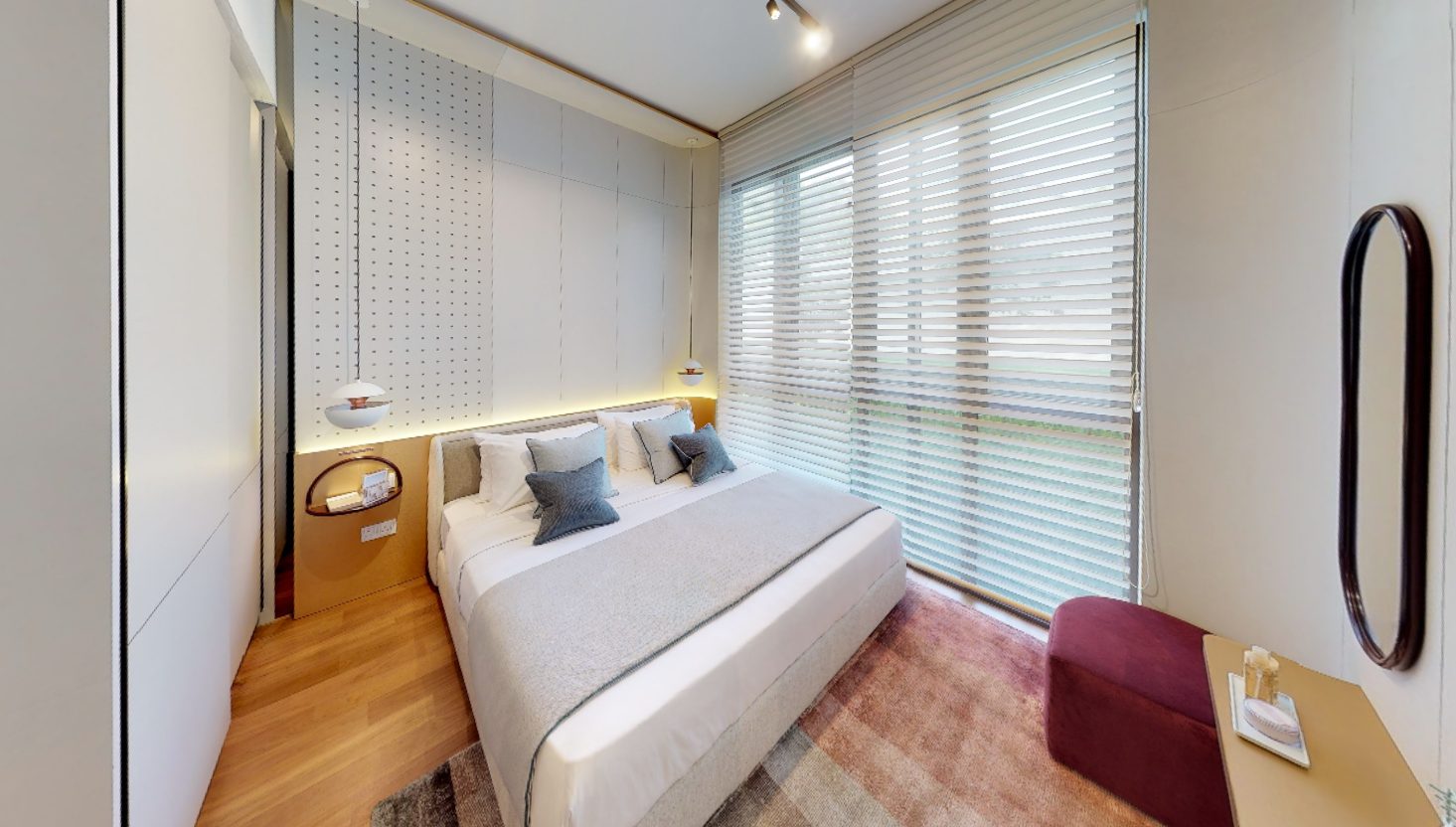 (Click here to see the full virtual tour on FEO's website.)
Parksuites is also within walking distance to the compact Cold Storage Jelita supermarket and neighbourhood mall, and a few steps away from the Rail Corridor for recreation. Residents will also be a few bus stops away from Clementi Town Centre and Holland Village (both with MRT stations) as well as Ghim Moh Market and Hawker Centre, and a 20-minute bus ride to Orchard.
That being said, you'll probably want to drive, as most residents here do. Traffic here is typically butter smooth all the way down Holland Road and also to AYE and PIE nearby, which is probably why Dr Tan could do his walkabouts at West Coast GRC with ease!
[Note 1: Parksuites has been part of Holland-Bukit Timah GRC since 2001. So don't be confused; being Tan Cheng Bock's neighbour doesn't mean you'll get to vote for him or his party in the next election!]
[Note 2: Prices listed in this article are indicative and are subject to change.]
Click here to browse all units for sale at Parksuites on 99.co!
Would you want to be neighbours with hypebeast ah gong? Let us know in the comments below!
If you enjoyed this article, 99.co recommends Father of two says "I want to move out of Sengkang GRC", gets rebuked. and And the neighbourhood with the most electoral constituency changes goes to…
Looking for a property? Find your dream home on Singapore's most intelligent property portal 99.co!