Live on an island oasis that represents the pinnacle of privacy
Tucked away at the southern precinct of Sentosa Cove far from the cacophony of urban living, the waterway villas at Pearl Island provide luxury landed living for Singaporeans and foreigners.
Within this community, residents and their guests are cocooned in a lush, private haven.
Imagine the freedom of sailing the open seas. Better yet, how about being able to set sail from the convenience of one's backyard, whenever the spirit of wanderlust sets in?
Pearl Island brings these possibilities to fruition and more, with sumptuous homes boasting private berths of varying frontage sizes. Privacy, peace and tranquility are just some of the hallmarks residents can expect at Pearl Island.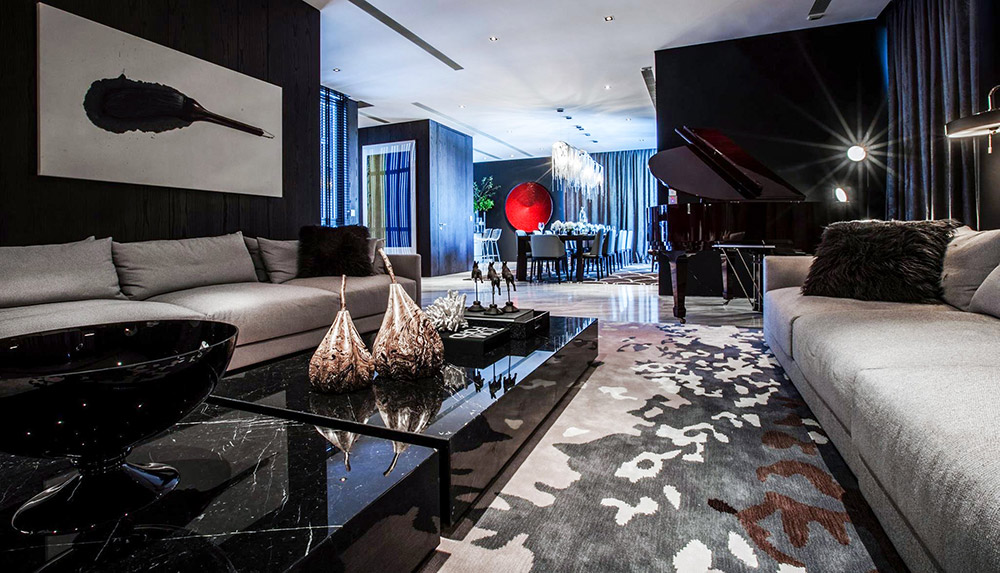 Far from the madding crowd 
With only nine villas still available, each property has its own unique personality and layout. The waterway villas boast spacious interiors and have built-up areas ranging from 6,598 sq ft to 11,270 sq ft.
The villas have between four and seven bedrooms to house the whole brood.
As a result of its "island-within-an-island" concept and exclusive access, vehicular movement and traffic hum are kept to a minimum. The only sounds Pearl Island residents are privy to are the gentle lapping of the waves and the soft rustling of the sea breeze moving through the trees.     
Landscaping at Pearl Island follows a minimalist style to showcase the natural beauty of the environment, and also to afford residents unblocked 360˚ views.
Fukugi trees, also known as Happiness trees, have been planted between villas as their decorative foliage provides natural shade and cover, fortifying the veil of privacy among neighbours.
The villas are available for sale to foreign buyers – presenting an ideal opportunity for foreigners wanting to add a waterfront property to their real-estate portfolio.  
Private parties at home 
The best things in life are meant to be shared. The possibilities are endless when it comes to throwing parties and entertaining guests at Pearl Island.
Due to the fluidity of the living spaces within each villa, different spots can be customised and used as entertainment areas. Dedicated entrances and a lift within each villa ensure that guests can access these areas directly, without compromising the homeowner's privacy.
Each villa has a basement that can be demarcated into different entertainment areas. A movie room, bar area or wine cellar are just some of the recreation options that can be housed in the basement.  
Alternatively, host intimate soirees for loved ones or business associates in the attic that has a family room and roof terrace. Enjoy a barbecue under the stars with family and friends.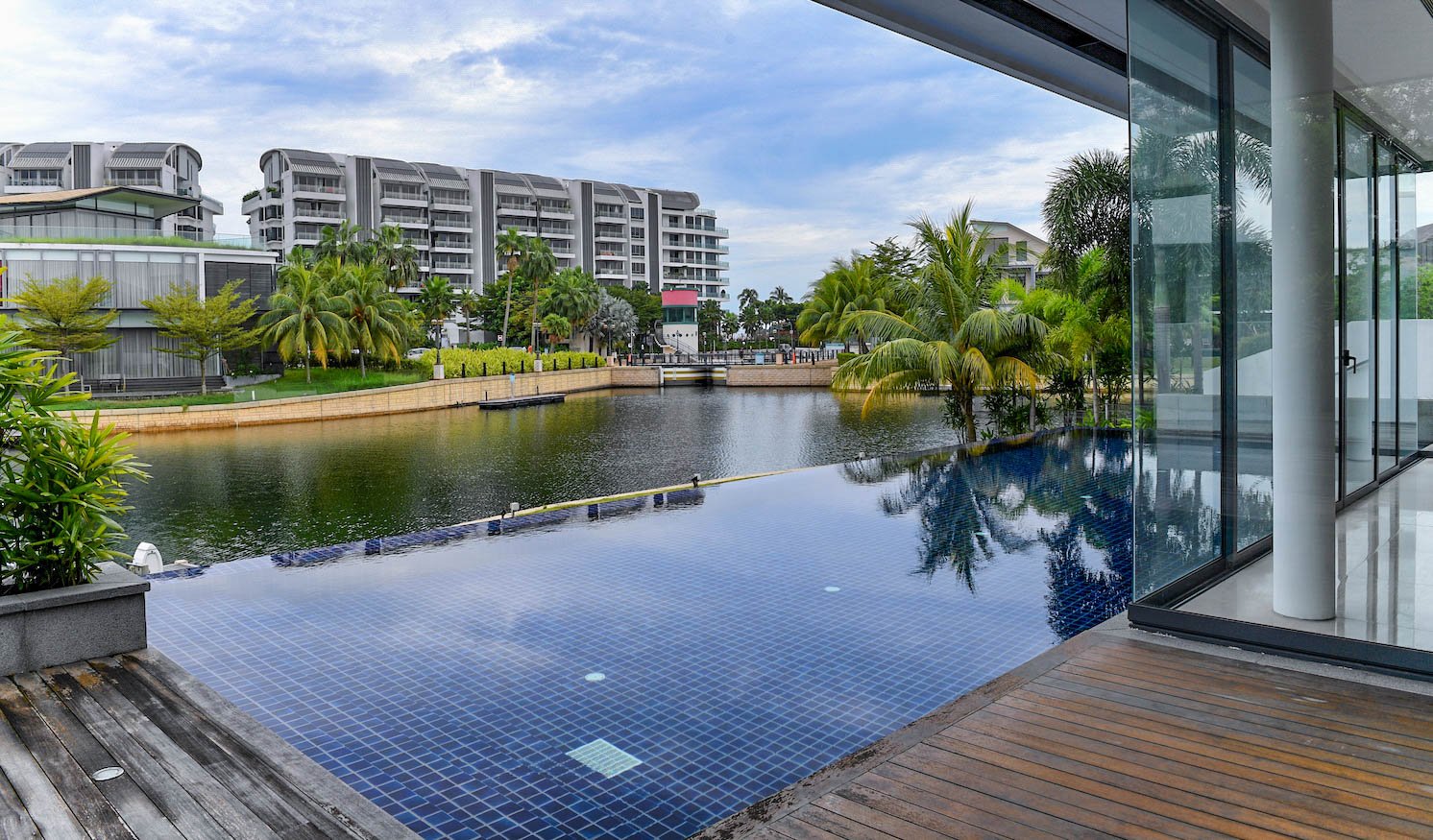 A paradise to call home
The best way to take in the breathtaking views of the tropical paradise is to lounge on the pool deck or to take a dip in the private pool. Refresh mind, body and spirit and commune with Mother Nature from the comfort and privacy of one's abode.
Thoughtfully designed to let in plenty of natural light and to maximise its picturesque surroundings, panoramic views can be enjoyed from multiple vantage points in the villa.
Enjoy being ensconced in a tranquil, waterfront environment at home, while living a 15-minute drive away from the Central Business District and Downtown Core. When life on Pearl Island feels like an island getaway every day, weekend sojourns to rest and recharge will be a thing of the past.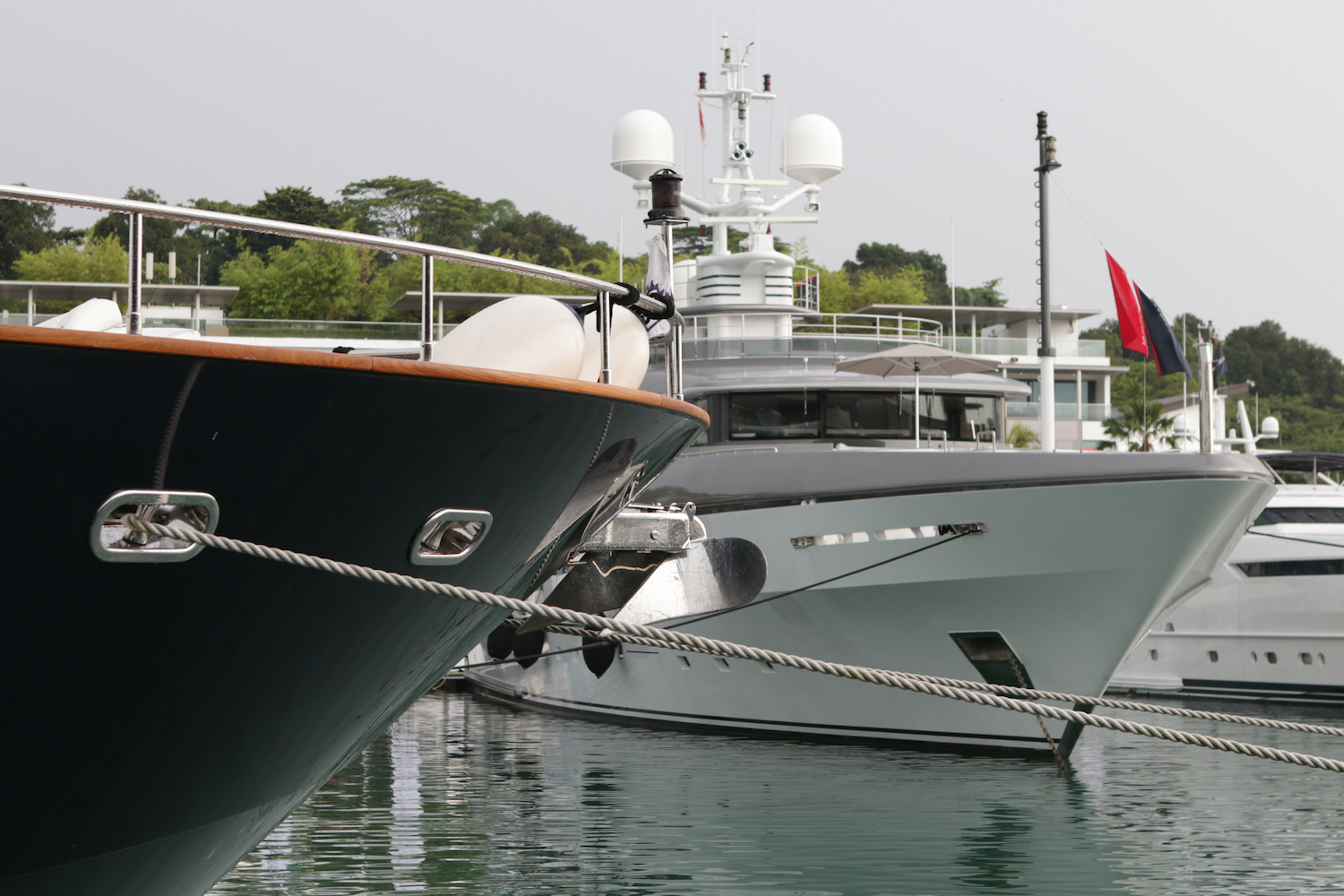 Life just beyond Pearl Island
A mere stone's throw away from Pearl Island is a world-class golf course at the Sentosa Golf Club. Engage in a few rounds of golf with business associates or friends without having to travel too far afield.
For nautical enthusiasts, mingle with like-minded people at ONE°15 Marina Club. The venue also plays host to regular yachting events and has a number of food and beverage joints.
With a range of five-star hotels and resorts at Sentosa, top-to-toe pampering at an award-winning spa is just round the corner.
Visit https://evia.com.sg/pearl-island/ or call/text +65 8686 2233 for a personalised viewing appointment.
Presented by EVIA Real Estate Management P/L
This advertorial was produced in partnership with Mediacorp Brand Studio.