It's pretty common to look at downturns, such as the current circuit breaker, as a catalyst for pent-up property demand. The concept of pent-up demand is like an unopened can of Coke that's been shaken: demand builds up like gas trapped in the can, and then explodes the moment there's an opening.
Same thing with condos, property analysts and agents might argue. In fact, many believe that when showflats reopen after being forced shut for two months, a flock of hungry buyers will be rushing in, like the scores of people who'll be sure to raid bubble tea shops and McDonald's restaurants.
Unlike fast food, however, property is not a cheap consumer good, not even close. As the Covid-19 outbreak trips up the economy resulting in job losses and a recession, it's time to ask: Is the pent-up demand for property just a myth?
There were consistent signs of strong demand, even before the Covid-19 outbreak
Let's start with a quick history lesson, from not long ago.
In January 2018, non-landed private private residential sales from developers stood at just 508 units. By around July 2018, the sales figure rose by around 237.7%, up to 1,716 units. That was enough for the government to pass new cooling measures.
Things calmed down for a while, and new developer sales fell to a mere 424 units in January 2019. But January this year saw 615 transactions. By February 2020, even as Covid-19 was sinking in, that number was up to 976. And while the number fell back to 660 transactions in March, we explained earlier why that was due to other factors, like distortion from new launches.
If we look at the resale condo market – which has a degree of separation from the new launches—we can see they rose by 17% in March 2020—despite the Covid-19 situation starting to sink its teeth in.
Some have used The M and Kopar at Newton as signs of pent-up demand, but that's not even necessary
The M was the top-selling condo in February 2020, moving 380 units, while Kopar at Newtown managed to move 77 units even ahead of the showflat closures; these two are often used as evidences of pent-up demand.
But if you follow what we've been saying above, signs of pent-up demand have been showing for a long time; sales have mainly been kept in check by policy measures. The explosion of volume between January to July 2018, coupled with the strong upward momentum we've seen since 2019, are all solid signs, even without The M and Kopar at Netwton.
(And I'd argue that using The M may be a bit misleading. The M was a prime region property in the Middle Road area, that had units selling for under $1 million. That's a crazy low quantum, and would have drawn sales pretty much regardless of the wider situation).
On top of that, we saw a surge of HDB upgraders that started early
For the whole of 2019, the total number of new condo sales by HDB upgraders numbered 10,100. This was up from 8,800 for the whole of 2018.
We were (note the past tense, this is important later) expecting this to rise even more, as around 50,000 flats are reaching their Minimum Occupancy Period (MOP) between 2020 and 2021. We've pointed out several motivating factors for upgraders, including almost seven years of consecutive decline in HDB resale prices, the growing awareness of lease decay, and the recent slew of condo offerings at a low quantum.
Besides buyers adapting to the new cooling measures, this ready pool of upgraders seemed set to drive up sales volumes.
The question now, however, is whether that pent-up demand is alive or dead
If we or any other analyst told you sales will be down in April and May, we'd probably lose your respect for stating the obvious.
That said, we'd like to focus your attention on the following factors that can determine whether pent-up demand will still be here in June, or evaporate into thin air:
Upgraders' sentiment and buying power
The likelihood of a soft rental market
Attractiveness of other assets in the aftermath
Limited influx of foreign investors
Factor #1: Upgraders' sentiment and buying power
We don't know what the full impact of the circuit breaker will be till after it's over. Best case scenario, it's business as usual, and the HDB upgraders aren't too spooked to carry on.
But if it results in too much lost income, or businesses having to take cost-cutting measures to recover, plenty of prospective buyers are likely to put their plans on hold. Let's face it: upgrading to a condo is the least of your concerns if your employer starts to wield the retrenchment axe.
Remember, there are relatively few upsides for buyers to rush into a purchase when they aren't certain of the economy. Sure, they might qualify for a home loan now, but if their income drops or they lose their job shortly after, it's not easy to just reverse and downgrade (e.g. they would need to pay Sellers Stamp Duty of 12, 8 or 4% respectively, for selling within the first, second, or third year of buying), on top of the loss that typically accompanies a fire sale.
Factor #2: The likelihood of a soft rental market
Oil price plunges don't bode well for the rental market, and we've explained why in an earlier article. But to recap:
Singapore is a petroleum hub of South East Asia (even if we don't have oil); oil and gas make up a major industry, which brings in a lot of affluent expatriates. Energy companies also tend to be highly leveraged, so plunges in the oil and gas industry can affect the financial sector as well (our banks still remember the dark period, from 2014 to 2017, when oil giants tried to price war each other to death).
Aside from oil and gas, you might notice that the other big industry which brings in affluent expatriates is finance. See where we're going with this?
Condos, especially prime region condos, stand to lose their biggest pool of tenants, if the economic situation deteriorates further. This will give some investors pause before jumping into the property market. Low rental yields, or even the risk of vacancies, may cause investors to consider alternatives to real estate.
Factor #3: Attractiveness of other assets in the aftermath
Along with the oil price plunge, equity markets are volatile, and may be full of bargain hunters who pour their money into stocks in anticipation of capital gains when the economy does recover. Meanwhile, naysayers who think the worst is still to come will continue holding cash, or pursuing more defensive assets.
And while Singapore real estate is considered something of a safe haven, it's a safe haven that comes with Additional Buyers Stamp Duty (ABSD) for many buyers. For foreign buyers, it's 20%. So, while Singapore property is a great defensive asset, we shouldn't discount the possibility that other assets will look like way better bargains in the aftermath of Covid-19.
On top of that, we need to consider how the real estate market in regional competitors, like Hong Kong or Australia, are faring. Other popular real estate investment destinations, like the UK, may also see a bout of low prices, given that they're badly affected by Covid-19. With the possibility of bargains elsewhere, there's no guarantee any pent-up demand from overseas will flow into Singapore's real estate scene; especially not while stamp duties remain punishing.
Factor #4: Limited influx of foreign investors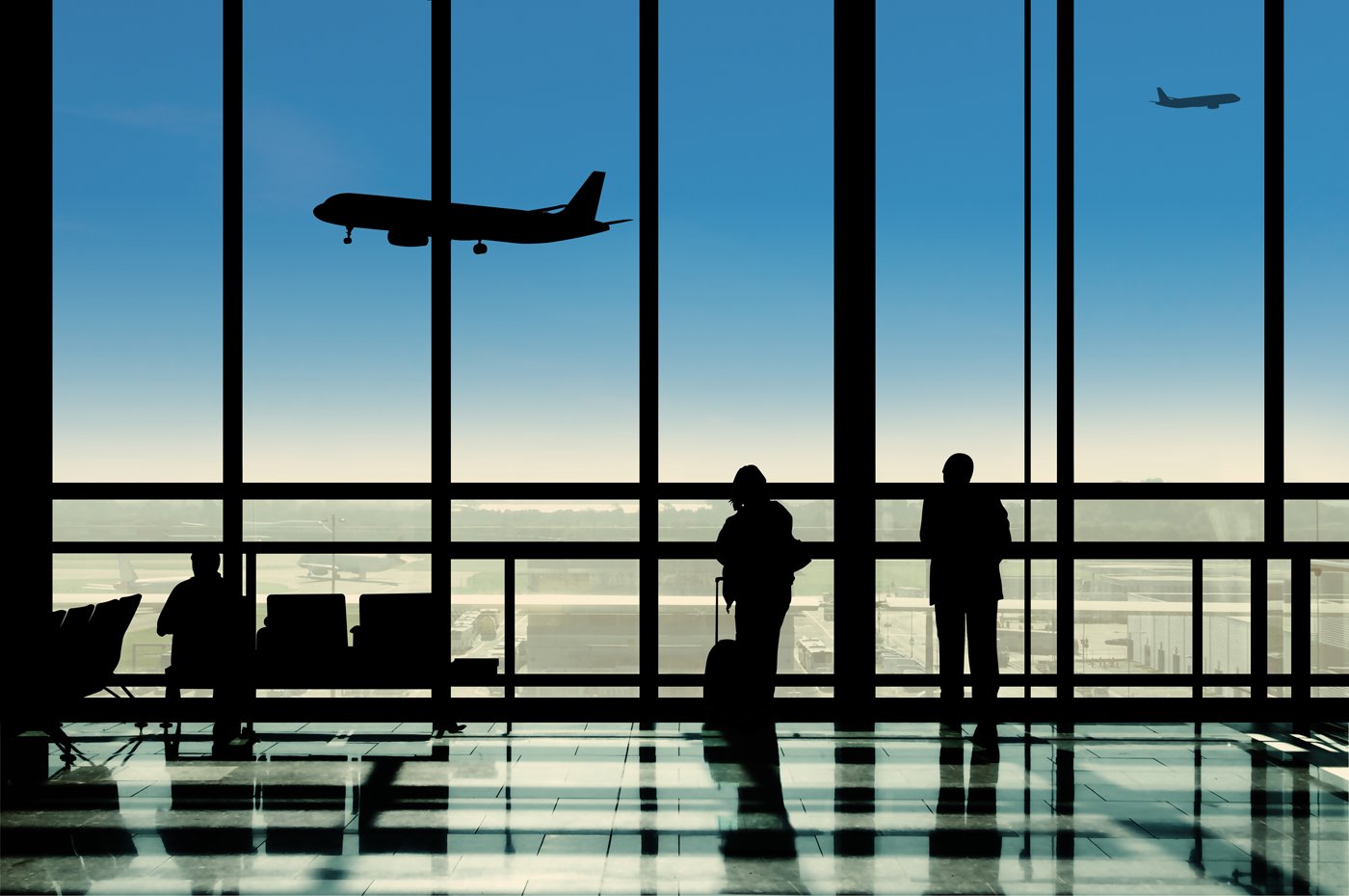 We've somewhat touched on this above, with high ABSD and the oil price issues. But on a more immediate level, other countries may have travel restrictions, even if we've lifted ours. This will reduce the number of potential buyers flying in for viewings, and could keep sales volumes muted for some time yet.
Also, if Covid-19 comes back in waves, and lockdowns and travel restrictions become a norm, the allure of buying an overseas property might fade. After all, what's the use of having a seafront Sentosa Cove bungalow if an investor can't fly into Singapore whenever he/she wants to?
[Recommended article: This is Covid-19's impact on Chinese buyers in the SG property market]
Pent-up demand for property isn't a myth, but neither is it a given right now.
The demand for property will return at some point, but we may be getting ahead of ourselves if we imagine buyers are going to start flooding into the markets when the circuit breaker ends, all through to the end of the year. It's great if it happens, but it's more likely that we'll see a period of hesitation first; one that may last longer than we expect.
Do you think Covid-19 has killed pent-up demand for property? Voice your thoughts in our comments section.
If you liked this article, 99.co recommends Covid-19 and Property: 12 Legal Questions Answered by Lawyers and 6 unique SG condos with gorgeously conserved buildings
Looking for a property? Find the home of your dreams today on Singapore's largest property portal 99.co! You can also access a wide range of tools to calculate your down payments and loan repayments, to make an informed purchase.