Billionaire inventor James Dyson has been in the news lately for all the right reasons, with the company he founded joining the fight against Covid-19 by designing a ventilator at breakneck speed. (The ventilators will proudly carry Made-in-Singapore motors from the Dyson factory at Tuas.) But we think that the British-born Dyson—also a Singapore PR—is still better known for the lavish homes he bought in 2019: a $73.8 million 3-storey super-penthouse at Wallich Residence followed by a $43 million Good Class Bungalow (GCB) in Bukit Timah. And the UK's richest man, whether he likes it or not, now has a new neighbour.
Four months after Dyson bought his penthouse, a Taiwanese businesswoman forked out $17.5 million in January 2020 bought a smaller unit directly downstairs at Wallich Residence. We're talking about the second-most expensive home in that project, a 4-bedroom Junior Penthouse on the 61st floor measuring 3,509 square foot (sq ft). While this might be nothing compared to Dyson's 21,000 sq ft pad from the 62nd to 64th storeys, being his closest neighbour must count for something, right?
A peek at the home of James Dyson's new downstairs neighbour
Now, let's take a look at the home of Dyson's neighbour, which is sure to raise eyebrows of anyone (other than perhaps James Dyson himself):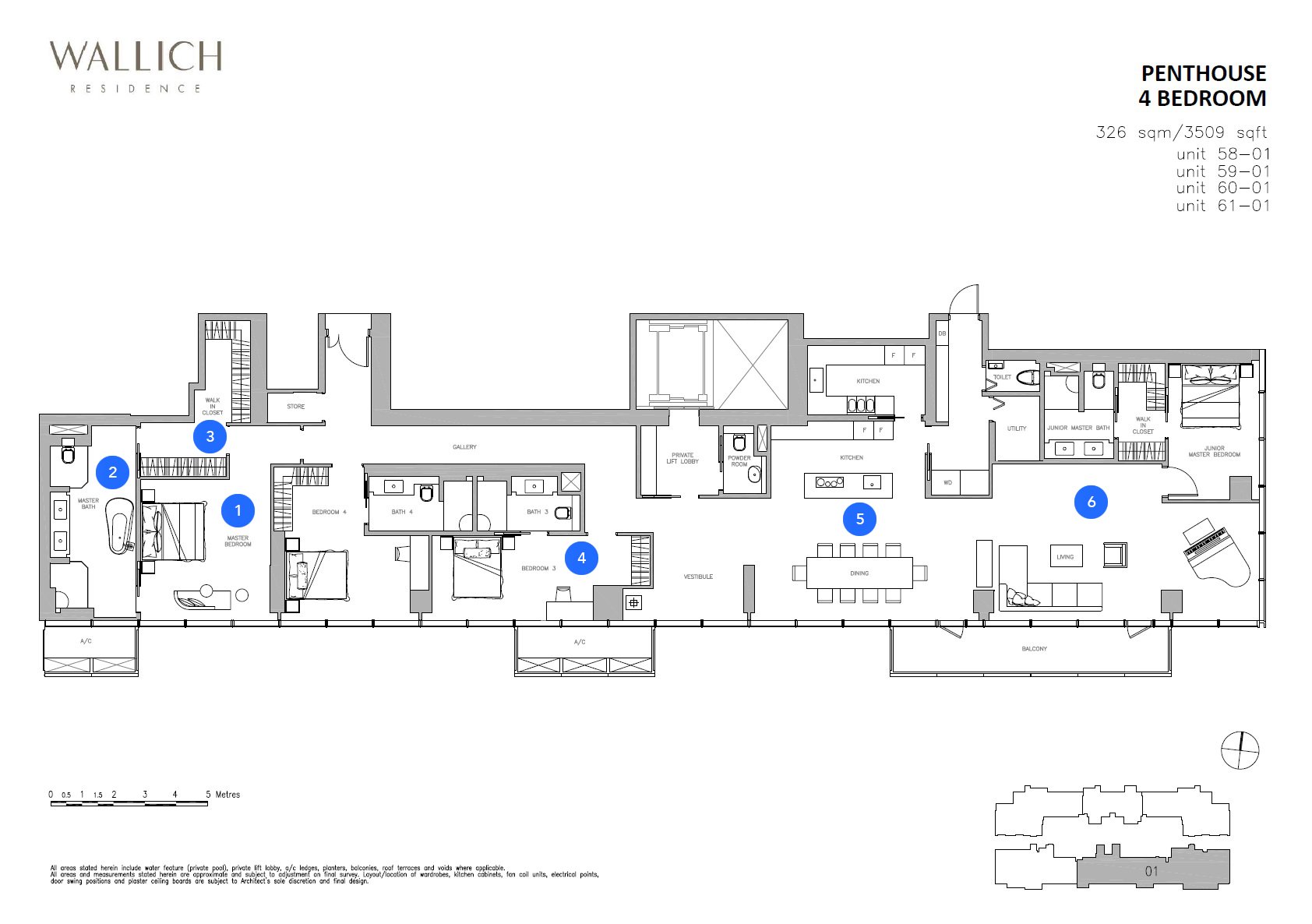 Starting with the floor plan, we know straight away that this home is right up there among the most luxurious in Singapore. See if you can spot areas like the Vestibule and Gallery, which are spaces that only exist in the most extravagant of landed homes.
The added bonus of being James Dyson's neighbour aside, we think this is a great home (for somebody that can drop $17.5 million on one). These photos prove it: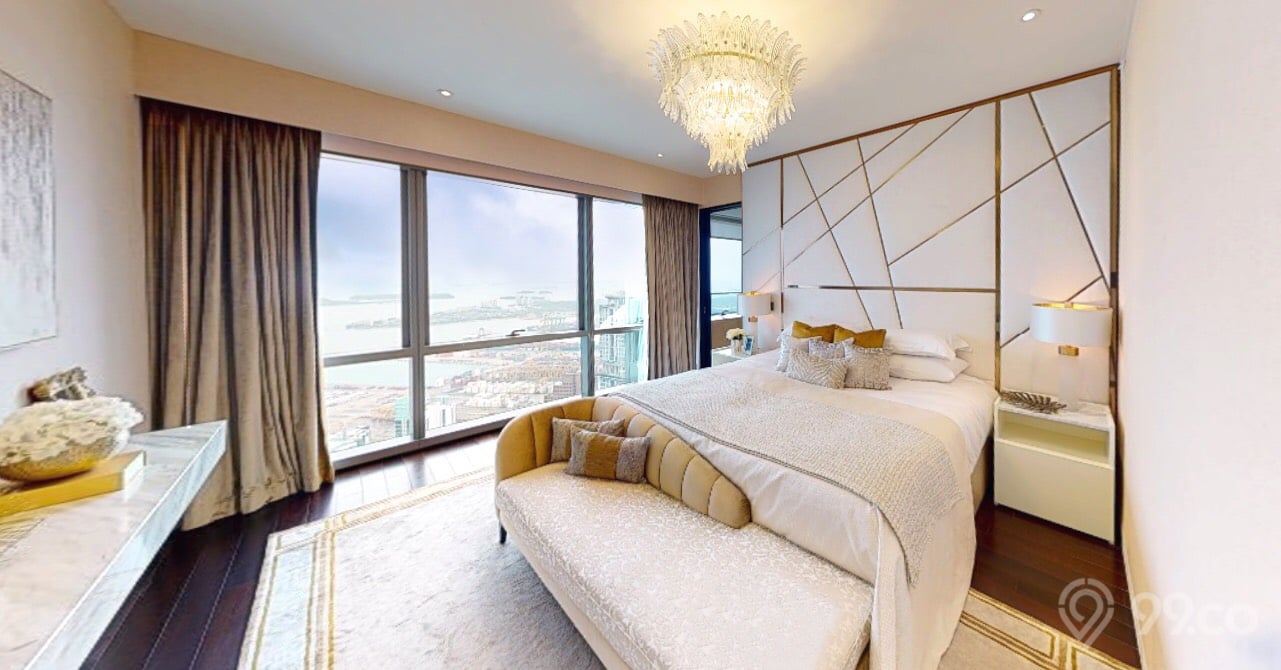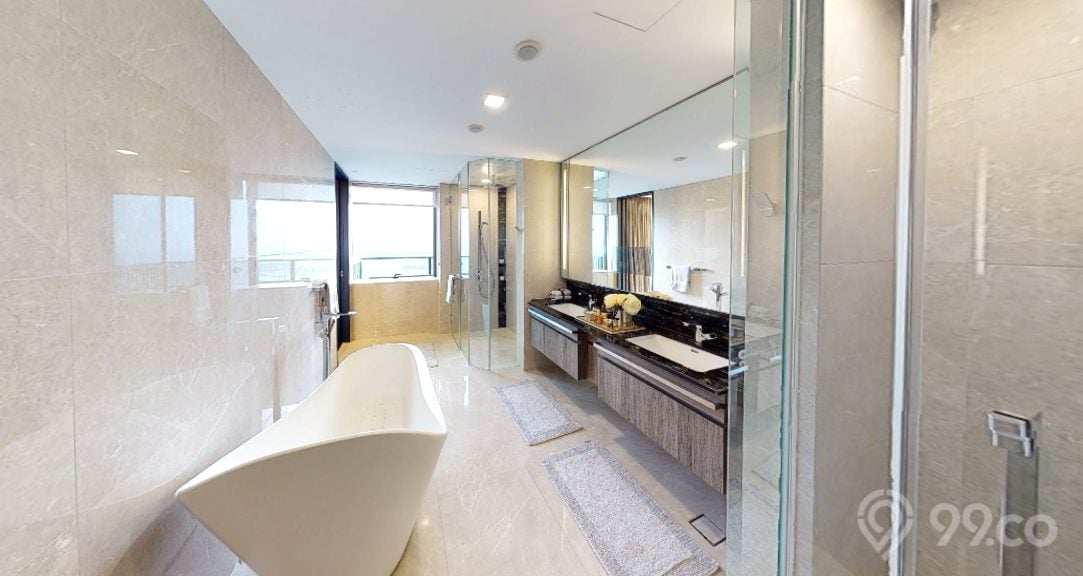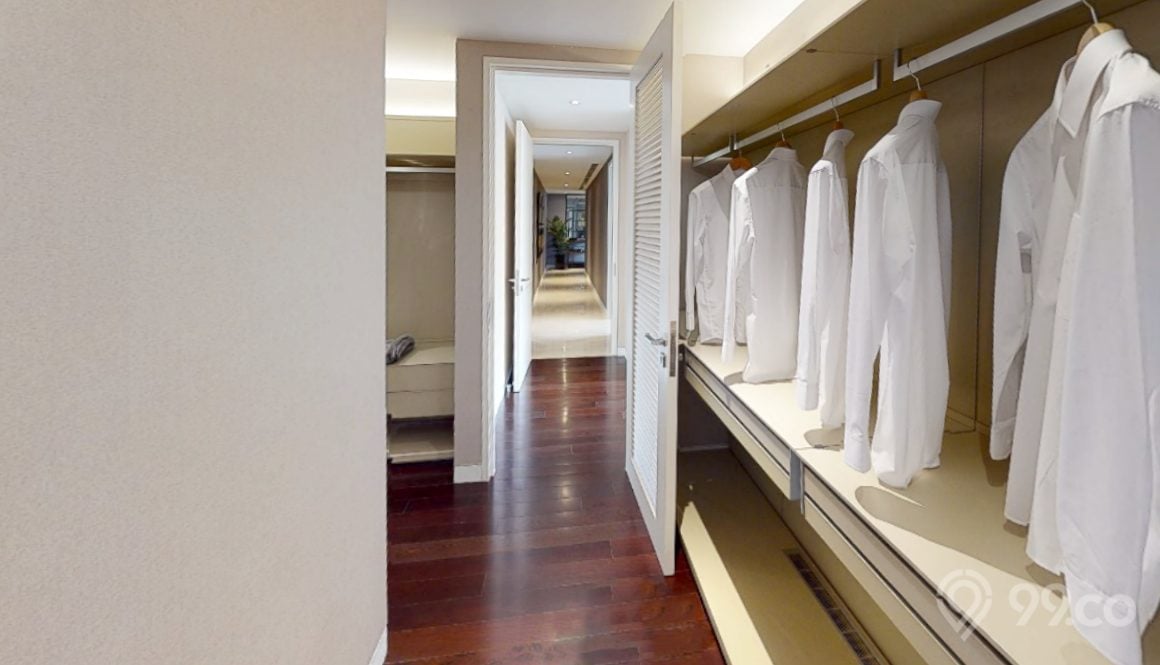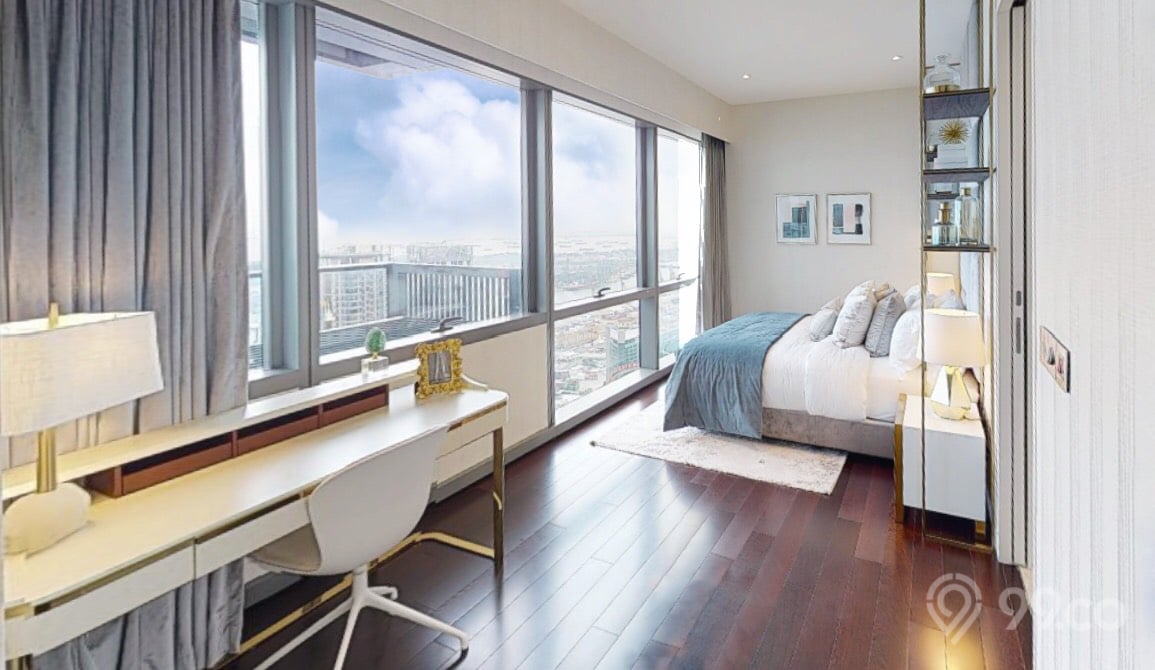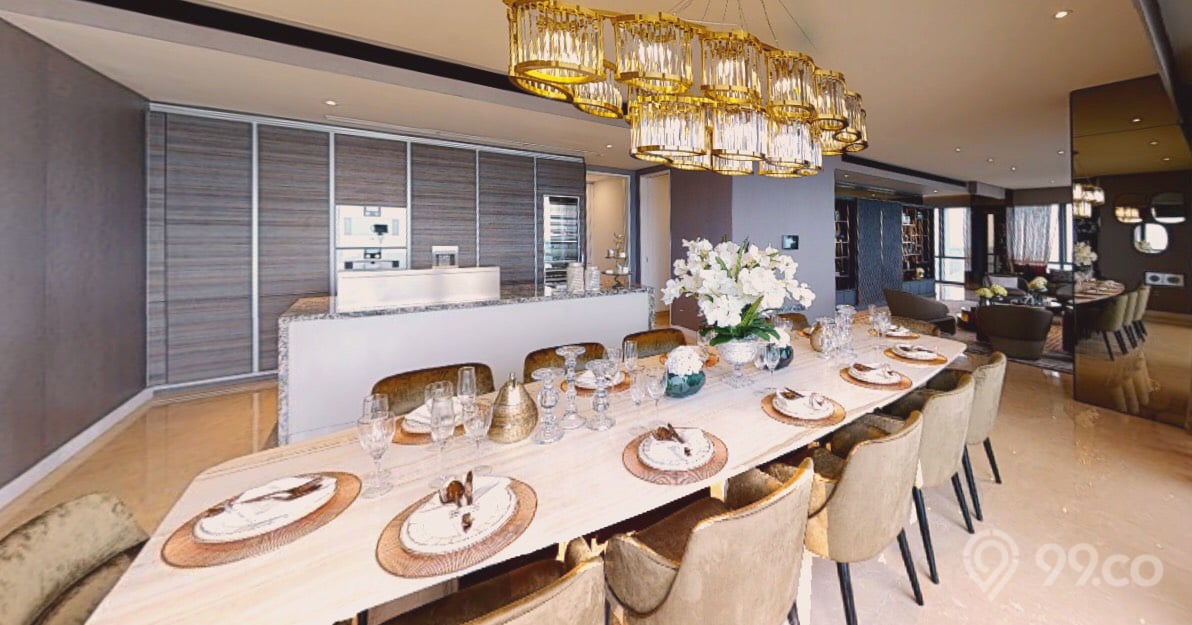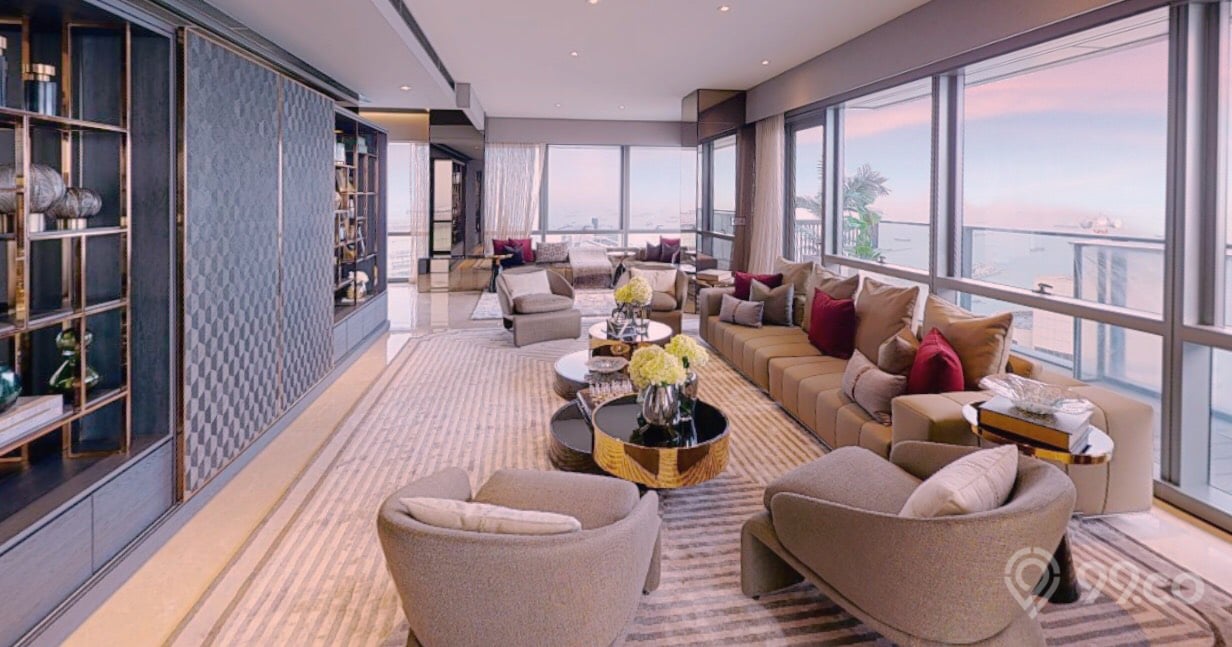 Fully furnished and designed by The ID Dept, the Junior Penthouse has all the elements of luxury, including a private lift and ensuite bathrooms for all rooms. When it comes to hardware, the house is unreservedly high-end with a fully automated smarthome system by Legrand and an entire suite of appliances by Gaggenau that includes a full-height wine chiller, integrated fridges, a techy table ventilation hood, three different types of ovens and a warming drawer.
And here's the view from the penthouse balcony, where the Taiwanese buyer will enjoy the same stunning view as James Dyson.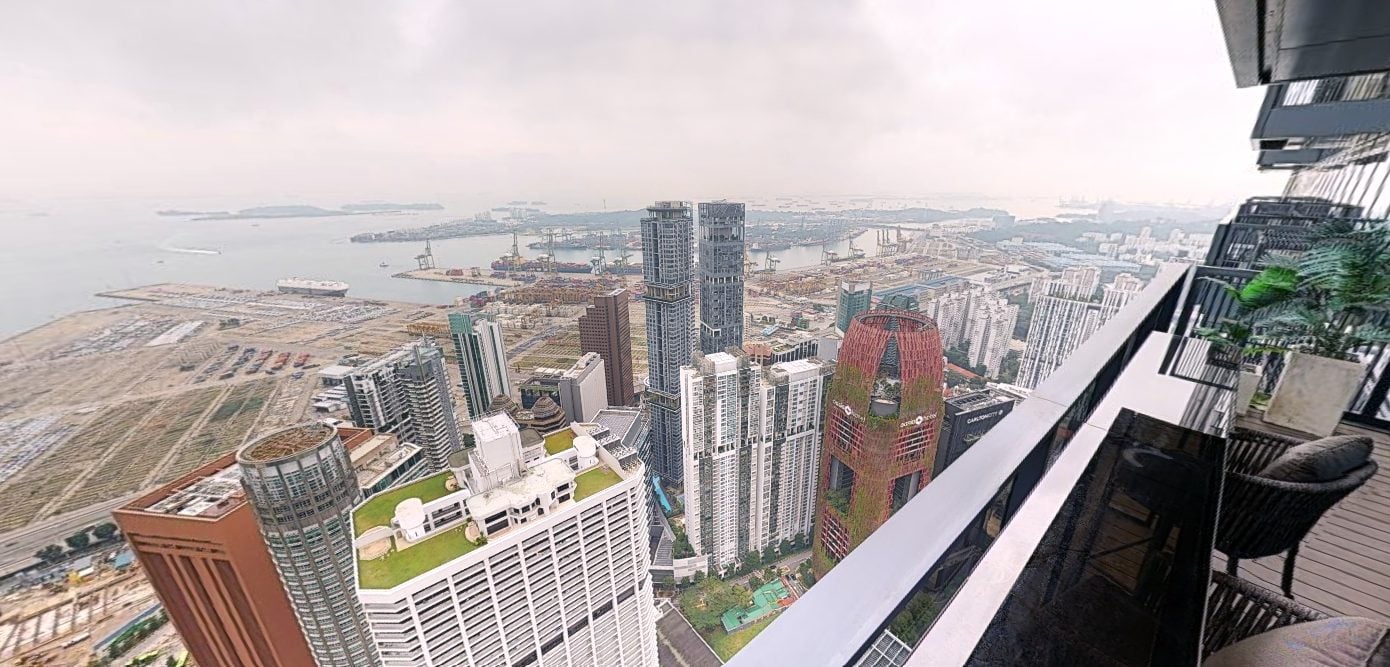 Looking southwards from over 200 metres above sea level, the lucky owner of this home enjoys an unbeatable seaview: a vast expanse of the Singapore Straits with Sentosa and the Southern Islands in sight.
A sidenote: The former Tanjong Pagar port will be redeveloped into the Greater Southern Waterfront in the years to come, which will excite anyone who lives near it.
A cool 500k price difference between floors
At Wallich Residence, there are actually four similar Junior Penthouses (like the one we've showcased above) from the 58th to the 61st floor, with exactly the same layout and floor area.
Looking at past data on 99.co, we noticed something astonishing about the transactions for these units.
Prior to the Taiwanese businesswoman snapping up the 61st floor unit for $17.5 million in January 2020, the 58th and 59th floor units was sold in June 2018 and September 2019 respectively. This is the price rundown:
| Floor Level | Price |
| --- | --- |
| 61st | $17,500,000 |
| 60th | (Not yet sold) |
| 59th | $16,500,000 |
| 58th | $16,000,000 |
Now this works out to be a cool $500,000 price difference between each floor. In comparison, the typical price difference between floors for condos is around $10,000 for higher floor units (as is the case with Seaside Residences). For HDB BTO flats, the price difference between floors is typically $500 to $2,000, with the difference greater for lower floor units.
For the Wallich Residences Junior Penthouses, the difference in price between floors works out to be around 3% of the purchase price of the unit. For condos and HDB flats, you'd be looking at only a 0.5% and 0.2% price difference between floors (as a percentage to purchase price) respectively.
Perhaps the right to call yourself "James Dyson's downstairs neighbour" is well worth paying the premium for!
What's your take on having James Dyson as your next door neighbour? Let us know in the comments section!
If you enjoyed this article, 99.co recommends 5 boomz Singapore condos Kim Jong-un will trade his nukes for and Crazy Rich Asians: 5 Singapore landed homes fit for the 1%
Looking for a dream condo? Find a home for any budget on Singapore's smartest, most user-friendly property portal 99.co!