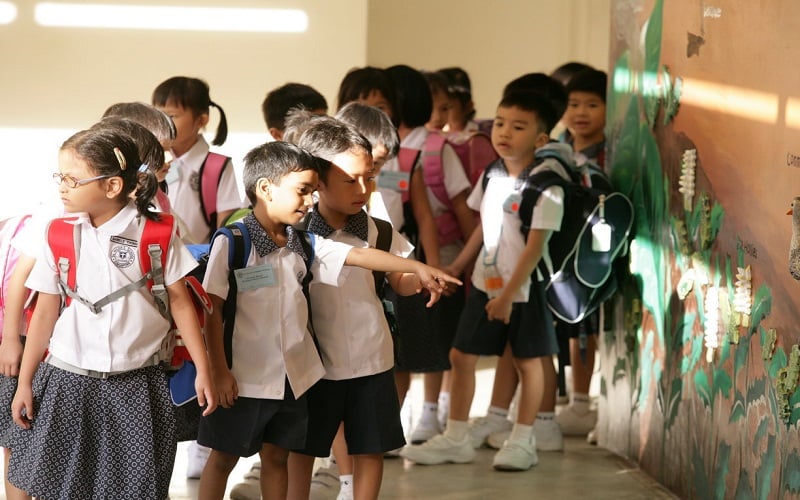 It is a strange thing how people fuss over the distance they have to travel despite us being in a country so small that it doesn't take long to get from point A to point B.
Yet, distance is sort of a national obsession, with a lot of effort spent into minimising how far one has to move to do things. This is especially so with regards to finding a property near schools, where In most cases, successful entry into a desired primary school is determined by how close you live to said school.
However, buying a home nearby and not being successful is like investing hundreds of thousands of dollars and watching the stocks plummet. It's a very delicate gamble since your success entirely depends on how close you are and how quickly you enrol.
MOE's stance on living near a primary school
As a rule of thumb, homeowners who live within 1km from a school will be given priority during the primary school registration exercise.  As a result, it is not uncommon for parents to rent or buy a home nearby their choice of school just for that opportunity. For some schools, especially top-ranking ones, this often causes the number of applicants to exceed available places.
To minimise this, the Ministry of Education (MOE) has set a minimum stay requirement. As of 2015, parents who want their children to gain priority admission to schools based on distance need to live in their address for 30 months by the start of the registration exercise.
How it all works
To improve your chances, here are a few things you should know about this phase of registration, otherwise commonly known as Phase 2C:
Singapore Citizens (SCs) have the absolute priority in enrolment for every school. Singapore Permanent Residents (PRs) have a much smaller chance but in the event that the SC quota is not fulfilled, then the vacancies will be opened to PRs.
MOE has presented an example on their site, which we will replicate here:
Home-School Distance

Singapore Citizens living near school X

Permanent Residents living near school X

<1km

38

3

Between 1km and 2km

10

1

>2km

8

1

Total

56

5

Vacancies in school X

50
This table takes into consideration a test vacancy of 50.
Children who live less than 1km from the primary school, will be given priority and admitted first, followed by those that live between 1km and 2km. This gives a total of 48 confirmed registered students.
As there are eight SCs that live further than 2km, the remaining two slots will be balloted between them. Also, Singapore Citizens will be admitted before PRs. Only after all Singapore Citizens who applied have been successfully admitted into the primary school, then any remaining vacancies will be opened up to PRs. The distance rule still applies.
Should there still be vacancies after all Singapore Citizens and PRs have been admitted, then non-Singapore Citizens/PR students (not shown in graph) who applied will be entered into the balloting process for the vacant spots.
It is important to note that there are also four prior phases that service this entire process. Usually, the first call for admission will go out to parents whom currently already have a child in the school. All children registered under the first phase (otherwise known as Phase 2A) will be given places in the school.
Several days later, Phase 2A(1) will come in effect and parents who have previously studied in the same school and are members of the alumni association will get to register at their school of choice.
In Phase 2A(2), children with parents or siblings who have studied in the school or whose parent is a member of the staff of the relevant school will now be able to register.
Following that is Phase 2B, where children whose parents are identified as an active community leader, endorsed by a church or clan directly connected with the school or have given 40 hours of voluntary service as a parent volunteer for said school are now able to register.
Distance-based registration for children whose parents have no affiliation with the school only begins after these rounds are completed and is quite literally a time and numbers game.
This is because if a large number of people live less than 1km from the primary school or the majority of parents enrolling their child into said school have all been students, work or are part of the alumni association there, then chances of filling the number of slots opened to parents with no affiliation to the school is lower.
So, does that mean that living near a school does not matter at all?
The thing to remember though is that school vacancies are usually a lot larger than the above-mentioned example so you're not just fighting for a small percentage. There is likely to be ample chance so long as you strike when the iron is hot.  
Usually, when a child is eligible for primary school by a given year, they are able to do so in Phase 2C and Phase 2C Supplementary. Thus, if you're planning to buy or rent a place nearby, do so at least 3 years before your kid is expected to enrol so you'll technically have two chances should the first one fail. Furthermore, try to get a place that is less than 1km from the school to improve your odds at success.
Also, it won't hurt to contact the school to verify the number of vacancies left and when you can start registering.  
If you are unsuccessful in getting a place in the school after Phase 2C Supplementary has passed, you can approach MOE who will facilitate admission into a school that currently has vacancies. This is of course, on a first-come-first-served basis.
To find out more about the entry criteria for registration, visit the MOE website here