Sales of new private homes fell in August 2018, by around 50.6% year-on-year. This has been largely attributed to the new cooling measures implemented the previous month. And now, the big movers and shakers in the property market are forecasting "a sedate market", "lost foreign investment" and "high barriers to property ownership". However, we've seen this sort of phenomenon before, and this article explains why the private home sales slump in August is just a temporary, knee jerk reaction.
What happened with private property sales volumes?
According to the Urban Redevelopment Authority (URA) on 17 September 2018, developers sold 616 new launch condominium units in August. This is about half the 1,246 sold in the same month last year.
Compared to July, overall sales volumes in August were down about 64.3%.
Scary looking numbers; you'd think Singaporeans have all abandoned the property market, and that home prices are going to drop like a rock by next month. Except we can see that's clearly not happening:
There aren't thousands of landlords/homeowners rushing to offload their liabilities or downgrade, nor are property prices plunging.
In fact, here are some key things to consider:
There was a last-minute buying frenzy the month before, to escape the cooling measures

The Hungry Ghost month was partly to blame for the private home sales slump

We're in the middle of an escalating trade war
There was a last-minute buying frenzy in the month before, to escape the cooling measures
One simple reason we're seeing a big drop is that, the month before August, there was a buying frenzy. Once the cooling measures were announced, people packed showrooms to close deals before midnight, and properties were selling out faster than hot prata next to a pub at 2am.
Right after that, people had the mindset that "cooling measures are in so the time to buy is over". A knee jerk reaction to be sure, but one that typically accompanies drastic policy changes.
Investors held back to evaluate the overall impact, and even some upgraders put their plans on hold.
So take the two effects, and you'll see why the drop over the course of a month is so sharp: a combination of frenzied buying the month before, coupled with a pause as buyers wait to see how the cooling measures will really affect the market.
The Hungry Ghost month was partly to blame for the private home sales slump
On average, property sales fall of about 4% every August, which coincides with the bulk of the seventh lunar month. This trend has happened for more than a decade now, for purely cultural reasons:
Much of Singapore's predominantly Chinese population considers it bad luck, to buy property or move during the seventh month. (In fact, the cultural belief has become so prevalent, even many non-Chinese Singaporeans believe it; there are also Malay, Indian, and Eurasian people who refuse to move house, travel or go swimming during this time).
This compounds the effects of the knee-jerk reaction to the cooling measures.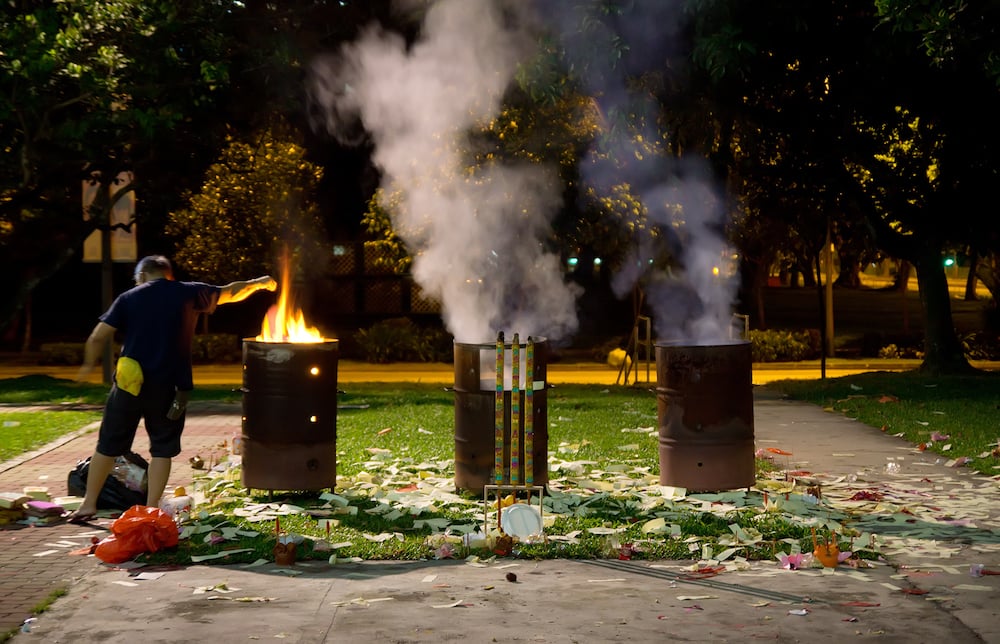 We're in the middle of an escalating trade war
We're going to make a bold — though admittedly speculative — statement: Even if the government hadn't passed new cooling measures, sales to foreign investors in August, or perhaps this month, would have still seen a dip.
The world is stuck in the middle of an escalating US-China trade war, which could lead to a full-blown global recession (unless the two come to a deal by 1st January next year).
This makes investors really cautious, especially with illiquid, capital-intensive assets such as properties. If we told you that your income might fall by, say, 30% next year, would you still be eager to make a major investment this quarter?
The dip isn't due to Singapore properties losing their lustre, or just due to cooling measures. It's also an unavoidable side-effect of the wider economic situation.
But there's a silver lining to all this.
Property sales are expected to pick up again, at the very latest by the Chinese New Year period next year. Why?
Well, one reason is that fear of the escalating trade war seems to be abating (a likely Democratic victory in the November 2018 US Congress elections will somewhat restore confidence in the global economic situation). The equity market is not the property market, but we can see that they've been green across the board in Asia, with strong confidence that the US and China will reach a trade deal.
Just this week in fact, Euro stocks hit a two-week high, and Japan's Nikkei closed at its highest point since June.
If investor sentiment remains positive, Singapore properties are likely to be one of the assets they'll looking at. Note that even with our cooling measures, Singapore's property prices are reasonable compared to places like Hong Kong, Australia, or other parts of the region (they either have comparable or higher taxes, or already have properties at peak prices).
Also, note that a recent report by Oxford Economics stated that the four riskiest housing markets in the world are Hong Kong, Australia, Canada and Sweden, citing reasons such as highly elevated valuations and high debt levels. No mention was made of Singapore. In fact, with the cooling measures, the Singapore government should be credited for keeping a the foreign buyer appetite for Singapore properties healthy, and preventing rising prices from crowding out local demand for homes.
Second, remember that the cooling measures had to be imposed because the property market was doing ridiculously well. To put it in perspective, private home prices increased around 9% over the last year.
If you look at prices when the earlier cooling measures were imposed, at around the peak in 2013, prices fell just around 11 per cent to the present.
In the space of a single year, the property market managed to undo almost all the "damage" from the past cooling measures. At the fundamental level, the demand for property remains strong. This is why so many analysts are confidently expecting a pick-up as soon as next Chinese New Year, cooling measures or no.
What we're seeing with the cooling measures is a speed bump, and it may even be a necessary one. The government had a pretty strong case for thinking the market would overheat, given how quickly prices shot up.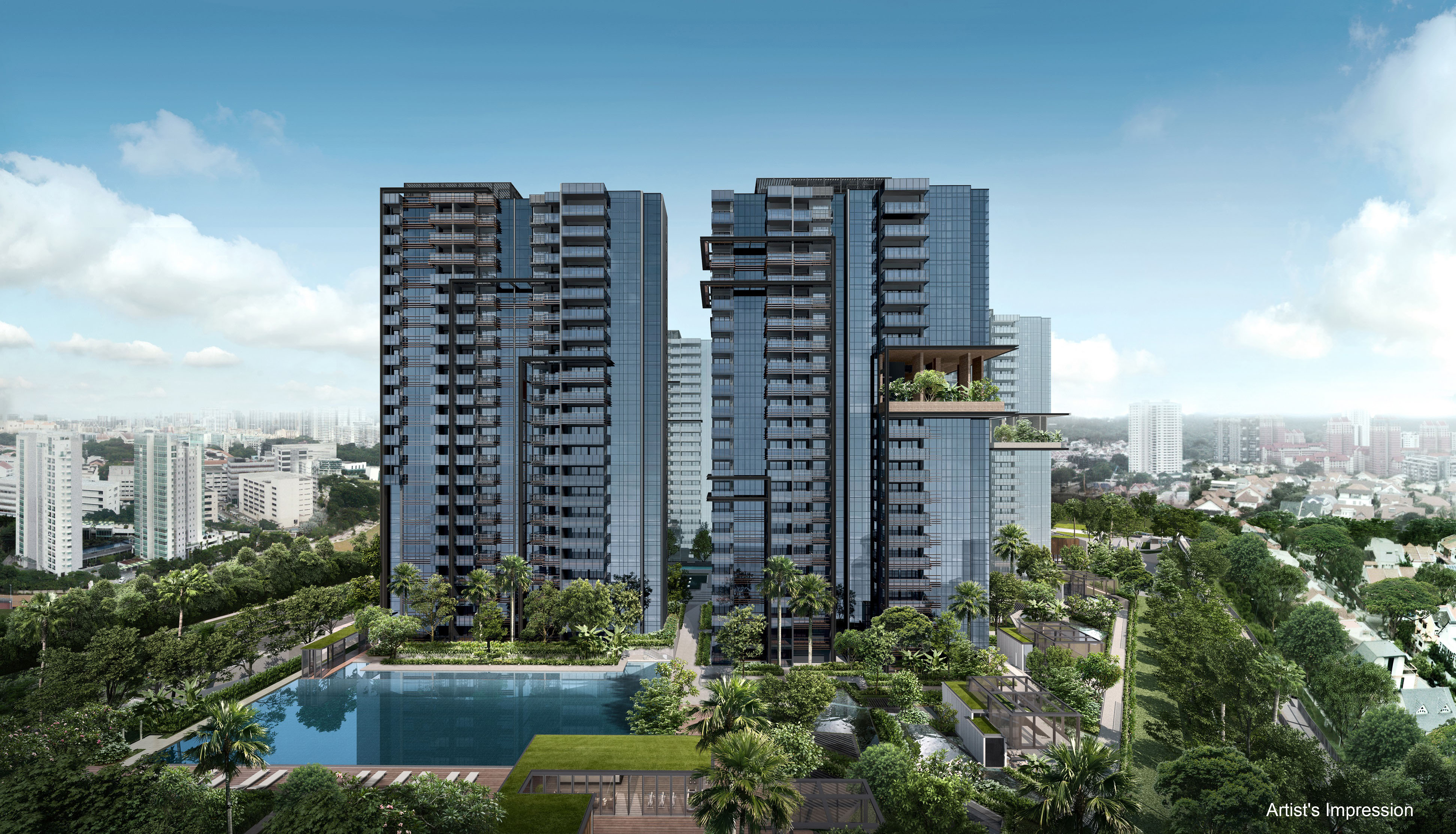 Knee-jerk reaction to be over soon?
In fact, we're optimistic that the knee-jerk phase will soon be over by Q4 2018, especially if recent en bloc attempts such as Cairnhill Rise and East Court begin to find buyers. The better than expected performance from new launch condos such as The Tre Ver (launched in August; 45% sold), Jadescape in Bishan, Mayfair Gardens in Bukit Timah and the upcoming Parc Esta in Eunos.
As long as the economy is buoyant, there will be buyers at the right price. The most important thing is most of the buyers who were looking to buy a property before July are still looking to buy a property — from our understanding. Not only that, the cooling measures allowed many of these prospective buyers to heave a sigh of relief. They no longer have to rush in for fear of rapidly rising prices and potentially make a bad decision they can't reverse. Now, buyers will take their time, but it's a matter of when — not if.
It's also important to note that the overall sentiment among buyers in the private property market is that of disappointment and not fear. The only people dreading the current situation would be those who've just bought their property in hopes of capital appreciation at a pace that, on hindsight, was never going to be sustainable. They have already bought their properties, so let's not get not get hung on up them.
So, if you're looking to buy or sell your private home, don't worry about your property value too much on the back of the August sales slump, because it's just a blip on the radar. An unusual confluence of events dragged the numbers down, but soon everyone will realise that what the Singapore government did back in July was to strengthen the local property market (in the face of internal pressures and external shocks), not kill it. Because of this, the silver lining should shine brighter than ever in the months to come.
How do you feel about August 2018's private home sales numbers? Voice your opinion in the comments section or on our Facebook community page.
If you found this article helpful, 99.co recommends How property buyers should react to the ABSD increase and 9 must-ask questions at a condo new launch in Singapore
Looking for a property? Find your dream home on Singapore's largest property portal 99.co!