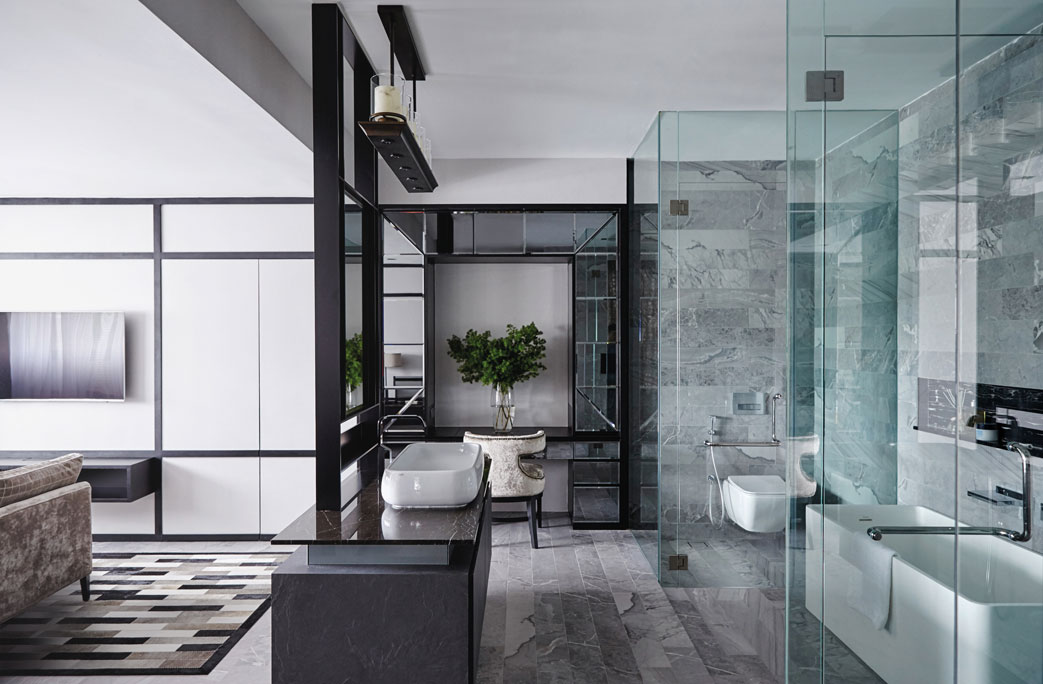 (Credits)
Most Singaporeans tend to overestimate the price of a private property. Right now, there are probably some of you who estimate the price of a suburban condo to be somewhere from $2 million, to two times the national debt of France. It's just how we're trained to think. Well, here are some reasons a private property more affordable than most Singaporeans assume:
The misconception that "no condo is below a million dollars"
How much would you say is the minimum price for a condo? A million dollars? $800,000? Well, a quick search for condos priced at $700,000 or below yields over 3,300 results on 99.co.
And before you jump to conclusions, no, they're not all tiny shoeboxes. This three-bedroom, 850 square foot apartment at The Visionare is just $690,000. This one at Northwave is 893 square feet, at just $686,100. The Criterion in Yishun has equally large units, for just $677,600.
These are just slightly beyond the price of, say, a resale flat in Tampines ($649,000), and two of the units are actually cheaper than this resale flat in Ang Mo Kio ($680,000).
These $600,000 to $700,000 condos have all the facilities you expect: tennis courts, jacuzzis, pools, gyms, etc. Despite many developments like these, plenty of Singaporeans can't wrap their heads around the idea that "a real condo" costs anything below a million dollars.
If you've been operating under this assumption, it's time to browse a little more.
The belief that condos "cost $4,000 a month" to stay in
Although home loan interest rates are rising, there are two things to note: first, they are still cheaper than the HDB loans used for public housing. Second, banks have managed to innovate to handle the rising costs, through loan options like Fixed Deposit Home Rate (FHR) loans.
Consider the monthly repayments, if you were to buy an $800,000 condo. You would make a downpayment of 20 per cent, but only five per cent of the property price needs to be in cash (15 per cent can come from CPF, and the bank can finance the remaining 80 per cent). That's a cash down payment of $40,000, and $120,000 down payment that comes from CPF.
Next, let's assume you use a 30-year loan, with an interest rate of about 1.8 per cent per annum. At the time of writing, this is the typical loan rate. With a loan quantum of $640,000, the monthly payments over 30 years come to $2,302 per month.
Let's look at that amount, split between you and one co-borrower (parent, partner, or spouse): it's $20,000 in cash each, and $60,000 from your respective CPF accounts. The monthly repayments – which can be paid with CPF, despite a common misconception – is just $1,151 on both sides.
Now we're not saying that's cheap. We're just pointing out that it's below what many Singaporeans expect, as it's a common belief that condos "cost $4,000 a month" to stay in.
The interest rate on your mortgage is tax deductible (as are a whole bunch of other property-related costs) if you're renting your private property out
A lot of people forget – or don't realise – that the interest payments on a home loan are tax deductible.
According to the Inland Revenue Authority of Singapore (IRAS), claimable tax deductions are:
Interest on mortgage loan

Property tax

Fire insurance

Commission paid on getting subsequent tenant

Cost of renewing a lease or getting a new tenant (except for the first tenant)

Repairs & maintenance (e.g. painting, pest control, monthly maintenance charges to management corporation)
Note the tax-deductible nature of home loan interest. You're paying around 1.8 per cent interest (See point 2), through your CPF Ordinary Account that accrues at 2.5 per cent interest. On top of that, you're also deducting the 1.8 per cent interest from your income tax anyway.
The misconception that condo conservancy charges are super-high
We'll be blunt: conservancy charges are much higher for condos than they are for HDB properties. However, they're often exaggerated to comical levels.
It often comes from a simple misunderstanding: most management councils want residents to pay on a quarterly basis. So the bill that your condo-owner friend was waving and complaining about – the one that's over $1,000 – is almost certainly for three months of maintenance.
It's still higher than an HDB flat, but not really so severe that you need to start a heroin ring to afford it.
There are condos with conservancy fees that run over a thousand dollars a month, but these are for very high-end units in District 9 or 10. Think massive apartments that mean a bigger share value, and developments where maintenance includes concierge services (yes, these exist, and the concierge really can help residents book a flight or restaurant).
For most mid-range condos however, the conservancy fees – which vary based on the size of your unit – will range between $350 and $400 a month. This amount is tax deductible (see point 3).
While it isn't cheap, private property may not be as far out of your reach as you imagine
Don't give up on your aspirations to upgrade to a private property. Take a real look at the costs involved, before you dismiss the possibility. If you and your co-borrower are both at the median income range (around $4,000 per month), a bit of help from a wealth manager or financial planner could make it a reality.
If you found this article useful, 99.co recommends what Singaporean homeowners should know about mortgage refinancing and 5 landed property you can buy for under $3 million.