Want to leave a legacy that lasts? Then instead of giving your children a stock portfolio or something, leave them a private property. Here's why:
When I was 10 years old, my life ambition was to be an apple tree. When I was 22 years old, my legacy to the world was going to be a trust fund for my World of Warcraft guild. And when I was 30, I wanted my future children to inherit stocks in all the companies I deeply hate, so that they could "make themselves heard" and be thrown out of multiple AGMs.
My point is, I was a moron right up till the age of 35, and I'm willing to bet I'm not in the minority here. In fact if I had to guess, I'd say most people gain roughly three IQ points per year, when it comes to making long-term decisions.
So just in case you don't have uncommonly mature, gifted children who aren't like this, I'd suggest you try to leave a private property, rather than cash, stocks, or other more liquid assets.
What exactly does a property inheritance do, that the others don't? To summarise:
It's harder for them to stupidly liquidate on impulse
They can cash-out instead of sell, if they really need the money
Renting out the property is a good introduction to adulting
It's harder for someone to scam them out of property
1. It's harder for them to stupidly liquidate on impulse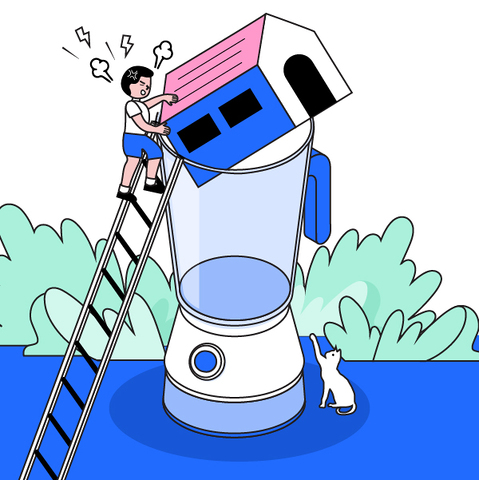 Between the ages of one to about 19, most people's core financial skill is the ability to turn money into less money. There are exceptions to the rule, but let's not fall under the delusion that most of our children are Warren Buffet in diapers.
The more liquid an asset, the faster and easier it is to spend. Maybe that's why they call it liquidity; because you can piss it away. Cash is the most liquid, so you can bet a cash inheritance will disappear faster than fake CPF news. Stocks and bonds are also at risk of being impulsively sold off and spent, because think about it:
If your child has access to a huge stock portfolio, they can touch parts of their smartphone and own a Maserati in about three days. Some of us can't resist the impulse to buy a second pizza thanks to FinTech, let alone resist the above.
With a house, however, selling it takes effort. It takes weeks, maybe months for the money to come in – and they need to do more than tap a smartphone. They need to bundle up their stuff, find new accommodations, register a change of address, etc. A property, due to its lack of liquidity, has natural deterrence to stupid impulses.

Another good thing here is that they don't erode it by spending it everyday. You can scrape away at a bank account or stock portfolio, squandering it on Grab rides, holidays to Bali, etc. With property, it's mostly all or nothing. Sell it, or keep it. And that prevents spending behaviour that would gradually erode your legacy.
2. They can cash-out instead of sell, if they really need the money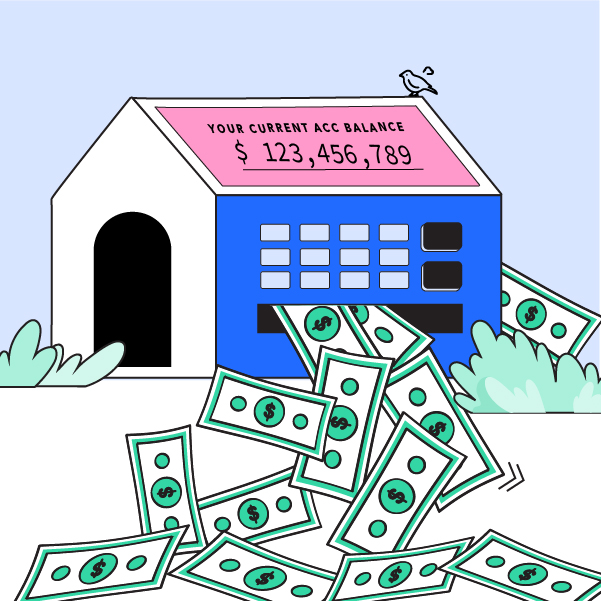 Let's say there's a situation when your child really does need the money. What do they do then?
With most forms of assets, they need to sell them off to cover that emergency. They spend it, and it's well and truly gone. With private property though, they can use a home equity loan, or cash-out refinancing instead.
For example, they can borrow against the appreciated value of the property, at interest rates as low as 1.6 per cent per annum. That's enough for them to fund a start-up, get a degree, add fish to their economy rice, etc. And they'd be able to do it for much cheaper than using personal loans, business loans, etc.
Yes, I know what you're thinking – if they're being idiots they'll do this and end up losing the house. But it's marginally better than if they outright sell the house, as there's some hope they can cover the loan repayments with rental income.
3. Renting out the property is a good introduction to adulting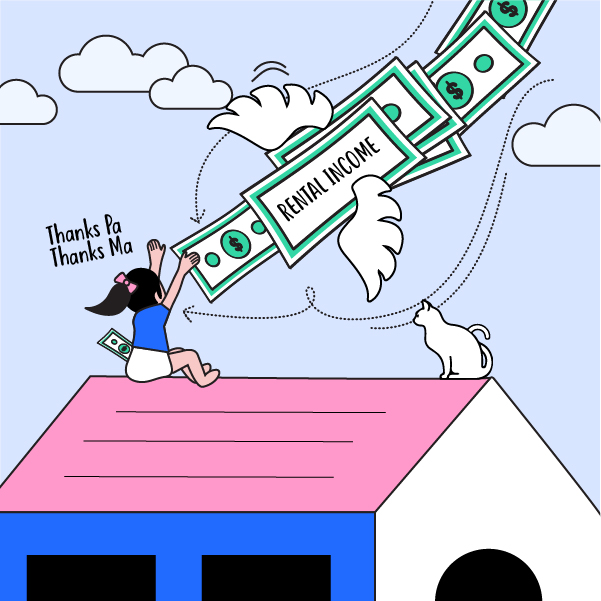 The problem with leaving cash or stocks is that your children don't need to understand anything about the assets. They just collect the dividends, or what the trust fund gives them. They're missing a "teachable moment", to use MOE parlance.
When your children need to be landlords, they learn the basics of home maintenance. More than one life has been changed by learning how to plunge a toilet. They also learn how to calculate rental yields, argue with tenants over contracts, and perform CPR on the first person to see the quarterly maintenance bill.
Some of the most useful skills I've picked up – like mediating between a screaming tenant and a security guard when they both speak different languages – comes from having had to rent out a unit. Likewise, having to confront neighbours when their leaks get into your unit, and dealing with the subsequent legal issues.
Property, through all this bovine excrement, is an asset that forces you to learn its inner workings. Ramping up your children's street smarts doesn't hurt either.
4. It's harder for someone to scam them out of property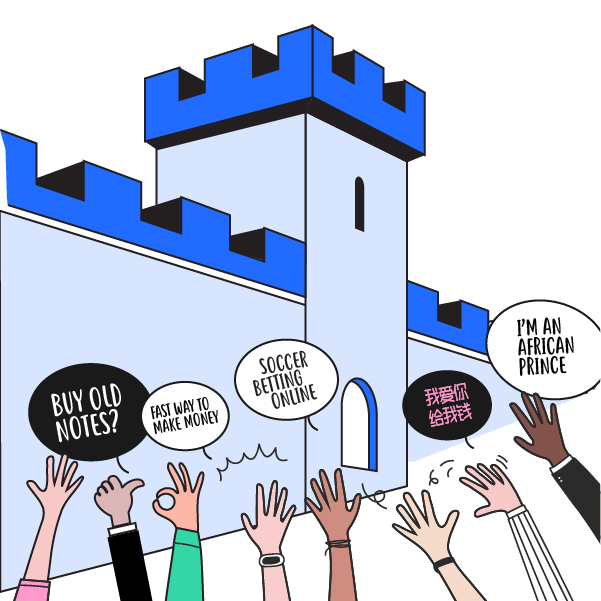 It's not impossible to steal someone's house – but it's much harder than scamming them out of, say, an inheritance of cash or gold.
A single Internet love scam can wipe out huge chunks of cash at one go, and some assets – like gold – can literally be stolen. A collection of luxury watches worth $1 million will fit into a $5 fanny pack. And if your children do want to sell the house to benefit a scammer, they'll be forced to encounter a whole range of professionals along the way – from the real estate agent to the conveyancing firm. There's a higher chance they'll run into someone who talks sense into them.
So again, property's illiquid nature can actually help here. For most assets, illiquid can also mean "very inconvenient to steal".
Finally, Singapore real estate is a good store of value
That means an unpleasant surprise is less likely. For example, imagine if you leave your children a large stock portfolio, just before a market crash wipes out half its value. Or you leave them an art collection, just as the art market decides your collected works of Jean Philiipe la Pom'pous aren't that great after all.
That sort of volatility is less likely, when it comes to property. Sure, property prices go up and down, and the rental can be unpredictable; but the randomness is nowhere near the scale of most other assets.
So if you have a huge art collection, or a lot of stocks, or just a pile of cash, consider maybe putting it into a private property for the children.
Would you leave a private property to your children? Voice your thoughts in our comments section or on our Facebook community page.
Looking for a property? Find the home of your dreams today on Singapore's largest property portal 99.co! You can also access a wide range of tools to calculate your down payments and loan repayments, to make an informed purchase.