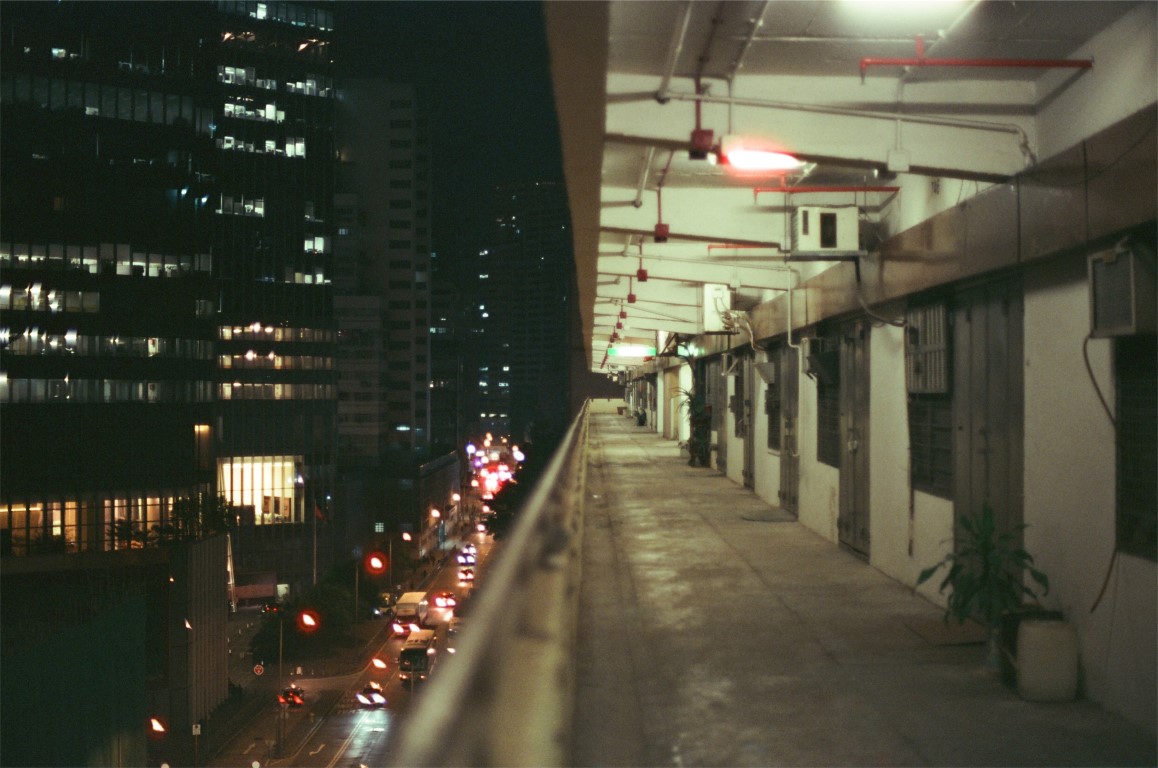 The festive season is upon us once again, but gone are the days when we used to write to Santa and fervently wish for the latest action figures or Barbie dolls. Instead, replacing those are some of the coolest, most lust-worthy properties that have been on our radar this year. Are any of these on your personal wish-list too?
Wallet-friendly properties
1. The Terrace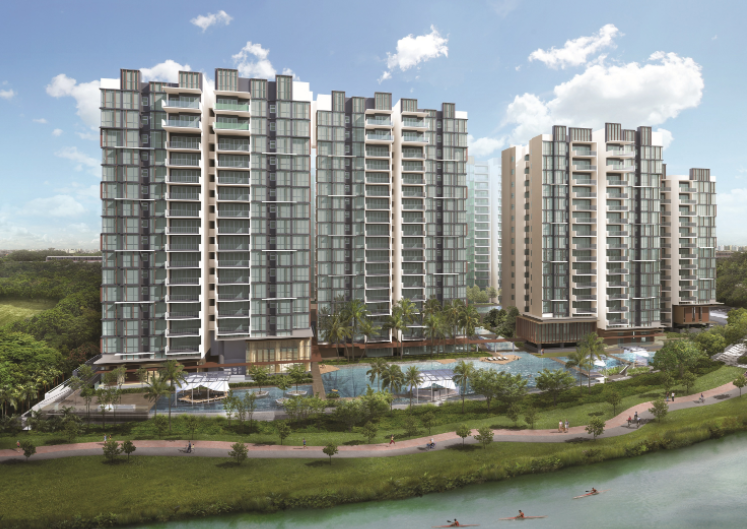 (Credits)
Look at that view and tell us you don't want to pull out your credit card and shout 'just take my money!' already. This executive condominium, The Terrace, bills itself as the "Venice of Punggol". With both Punggol Waterway and Waterway Point mall just five minutes away, and further commercial developments in place, you'll have everything you need within easy access.
A two bedroom apartment at The Terrace goes for approximately $780,100 ($1,076 psf).
Guilin View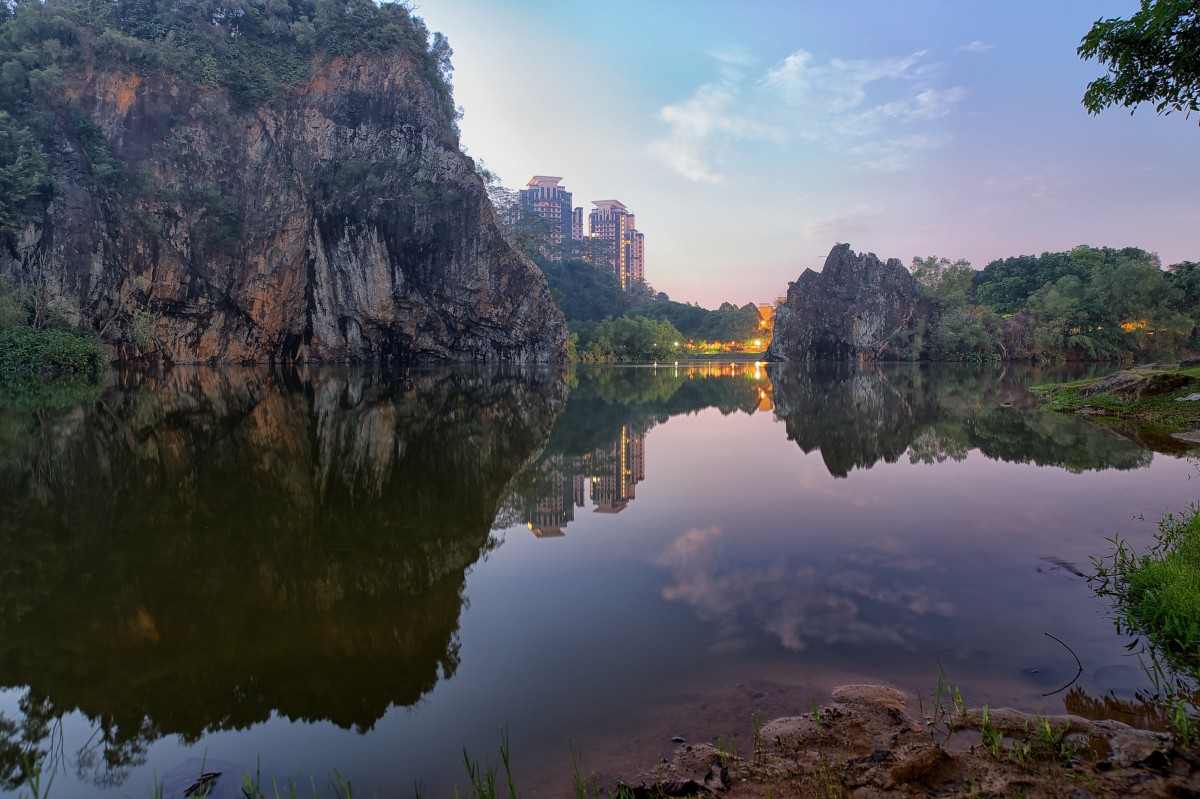 (Credits)
Nope, this isn't a postcard from Guilin, China – it's Guilin View condo, located just opposite Bukit Batok Town Park. Now, we might not have a countryside to escape to, but we do have this gorgeous lake complete with towering granite rocks. So if you've been moaning about needing to destress and your ideal property needs to be somewhere that offers peace and serenity, this is the perfect place for you.
A two bedroom apartment at Guilin View goes for approximately $830,000 ($964 psf).
Mid-range properties
Sky Habitat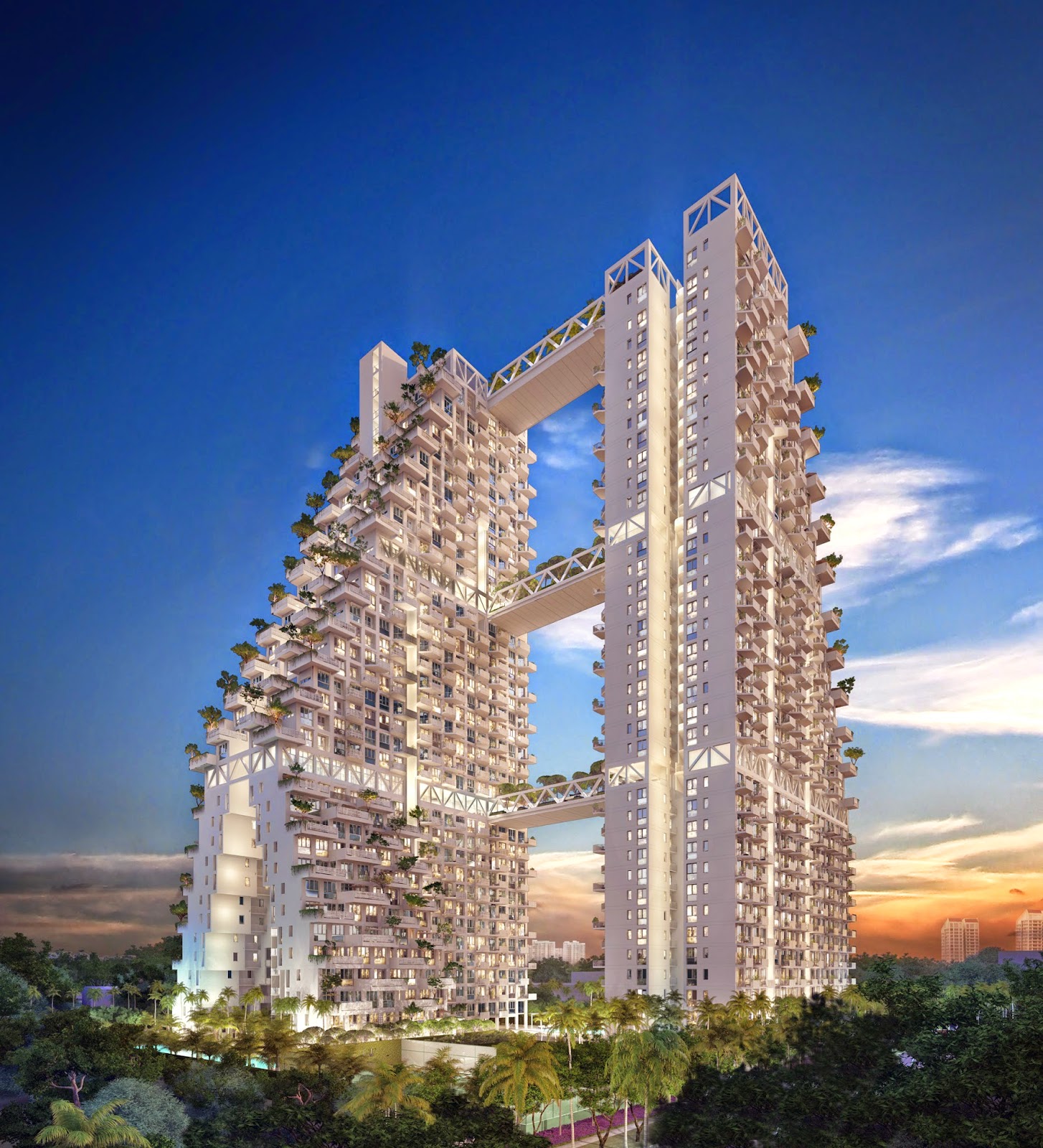 (Credits)
Looking for a place which will wow all your friends and family into jaw-dropping submission with its amazing architecture? Look no further than Sky Habitat. This 38-storey condominium is stunning to look at and features individual roof terraces for the majority of its individual residences. You'll also love the infinity pool which affords you with a majestic view of Singapore's skyline.
A two bedroom apartment at Sky Habitat goes for approximately $1,325,127 ($1,520 psf).
Fulcrum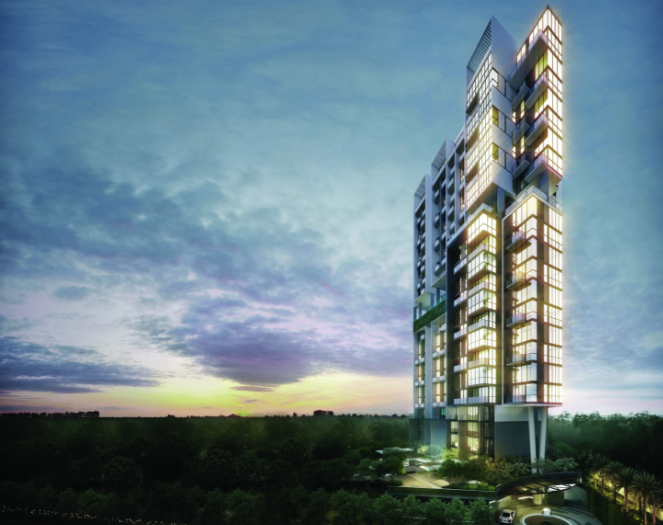 (Credits)
Located at Ford Avenue, Fulcrum is just a stone's throw away from the sea (and of course, all that delicious beachfront seafood). It comes with all the usual trimmings that condominiums do, and then some – including a putting green and golf practice range. Perfect for all the aspiring Tiger Woods out there!
A two bedroom apartment at Fulcrum goes for approximately $1,425,000 ($1,718 psf).
Big spender properties
OUE Twin Peaks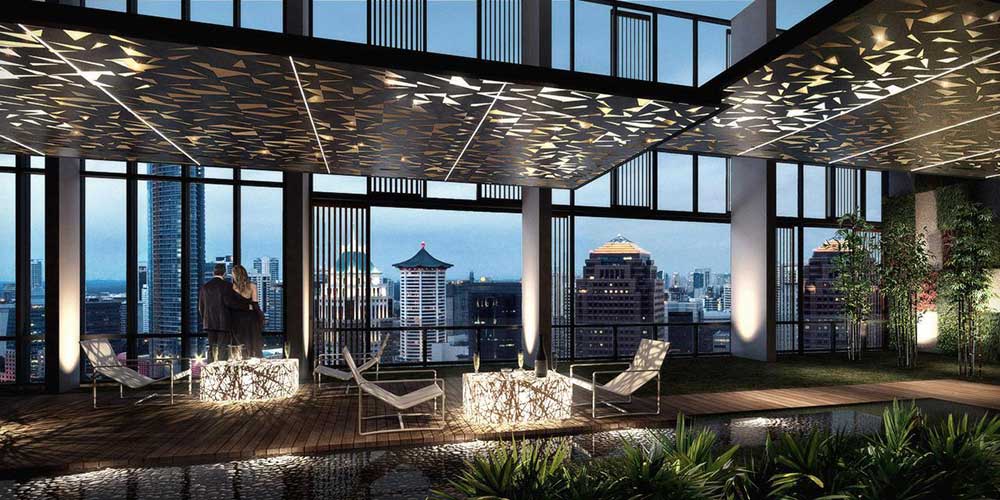 (Credits)
Ever dreamt of having your personal butler whom you can outsource your time-consuming errands to? If you stay at Twin Peaks, you'll be able to do just that! This high-end residential development located in the heart of District 9 includes a concierge service which will help you book your movie tickets, air tickets, taxis, and more!
A two bedroom apartment at Twin Peaks starts at $2,400,000 ($2,274 psf).
The Oceanfront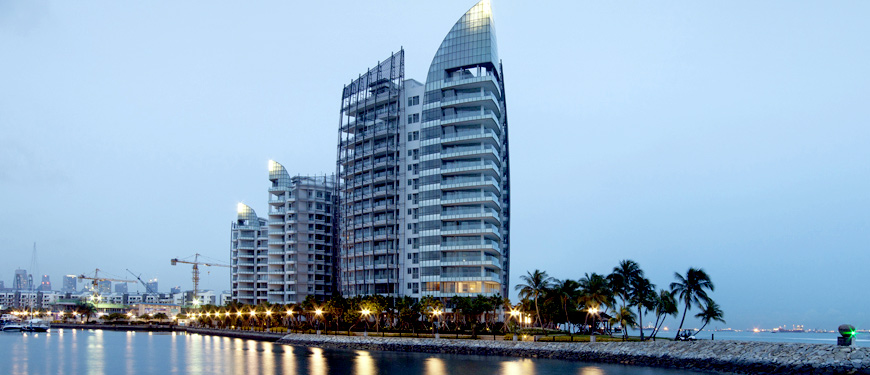 (Credits)
If you've got too much cash lying around, this is how we'd recommend you spend it – exchange it for a dreamy apartment in The Oceanfront at Sentosa Cove. Spend the rest of your days lounging around, enjoying the magnificent view from your luxury home. With a whole quayside filled with fine dining options, shopping, and other activities at your fingertips, you'll be spoilt for choice.
A two bedroom apartment at The Oceanfront goes for approximately $2,690,000 ($1,785 psf).
Dreaming of your perfect apartment? If you haven't already, it's time to set some concrete goals and start saving so that you can make your dream home a reality!